Buy Instagram Views 101: Everything You Need To Know
In this digital age, capturing your audience's attention is the ultimate goal. Instagram has become a vibrant playground for aspiring content creators, influencers, and businesses. The need to stand out has become more competitive, and Instagram views play a pivotal role in achieving that. This is why many users today buy Instagram views to boost their content and gain popularity.
As a budding influencer or content creator, understanding how to buy Instagram views is essential in boosting your content performance. This guide will uncover the process of buying Instagram views and equip you with the tools to optimize your content visibility. Also, you'll discover the various avenues available to increase your Instagram view count.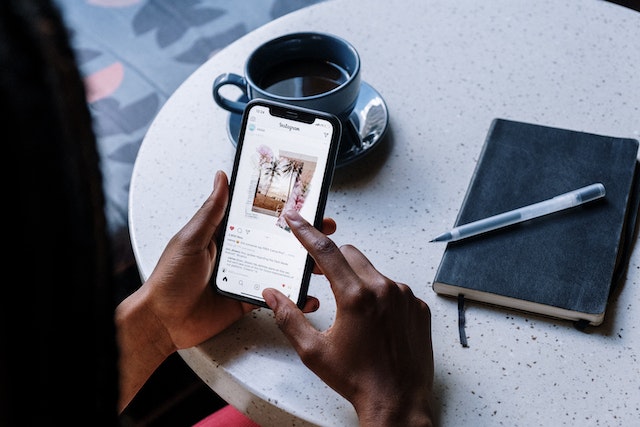 Buy Instagram Views: What Types of Views Can I Purchase?
In Instagram's competitive landscape, gaining visibility and engagement for your posts can be challenging. As social media evolves, users increasingly buy Instagram views to enhance their content's performance. While considering the option to buy views, it is vital to note the type of IG views available.
Let's consider two significant types of IG views you can purchase and their unique attributes. Noting their differences allows you to opt for the one that will enhance your social visibility on Instagram.
Organic Views
Organic views are the most valuable types of Instagram views you can buy. These views come from real users who stumble upon your posts on their timelines or actively seek them out. When you buy organic Instagram views, your content gains exposure from a real audience. Thus, you increase the likelihood of attracting more genuine engagement, such as likes, comments, and reposts.
As a result, your posts have a higher chance of going viral. Ultimately, this significantly boosts your overall visibility and follower count.
Automated Views
Conversely, automated views come from third-party services employing bots to increase your view counts instantly. While this may quickly boost views, it's essential to tread carefully when employing Instagram bots. Why, you may ask?
Instagram's algorithms are continually evolving. As such, they can detect suspicious activities, potentially leading to penalties or account restrictions. Therefore, selecting reputable service providers that deliver quality views without violating Instagram's terms of service is crucial.
Alternatively, you can buy followers on Instagram. This bundled approach ensures that your posts gain higher view counts and popularity thanks to increased likes and followers. This is essential in building trust and credibility with your audience, as they perceive your content as influential and valuable.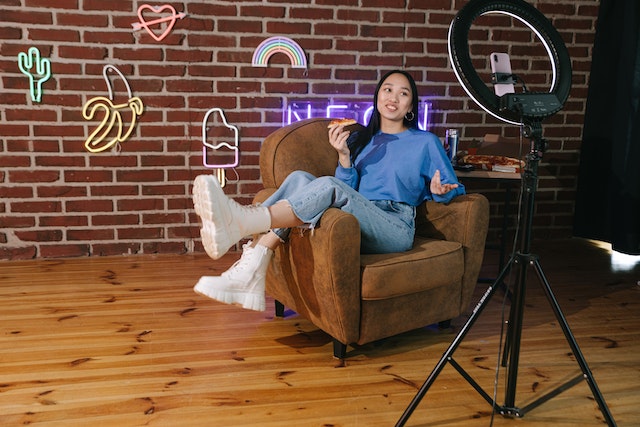 3 Sites To Buy Instagram Views for Videos
The competition for visibility and engagement on Instagram is intense, making it essential to find innovative ways to stand out. Knowing how and where to buy Instagram views can be a game-changing strategy to boost your posts' views. Let's explore three reputable sites to buy Instagram views for videos and propel your content to new heights.
UseViral.com
Popular for its reliable and top-quality services, UseViral is a go-to platform for buying Instagram views. With a user-friendly interface and a range of customizable packages, you can select the number of views that suit you.
From targeted views to genuine engagement, UseViral ensures your videos receive the attention they deserve from real users. As this platform boosts your view count, you gain increased content visibility and attract a wider audience.
SidesMedia.com
SidesMedia offers a range of services that enhance your social media presence, including the option to buy Instagram views. With a reputation for delivering views from real and active users, SidesMedia helps increase your video's credibility and social proof. As your view count rises, your video gains more prominence on the platform. Ultimately, your videos are more likely to appear on users' Instagram Explore tabs, thus attracting more organic engagement.
MediaMister.com
If you're looking for a reliable platform to buy Instagram views for your videos, MediaMister is the platform for you. You can quickly elevate your video's performance with its competitive pricing and prompt delivery.
The views provided by MediaMister are from authentic accounts, ensuring a natural and organic look to your content. Thus, you create an opportunity to reach a broader audience and boost your brand's credibility on IG.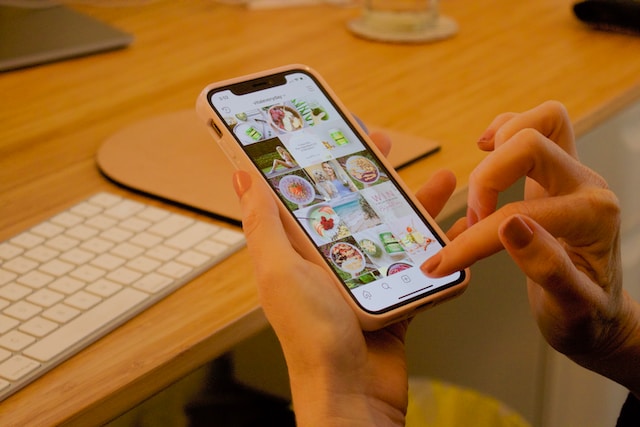 The Significance of Learning How To Buy Instagram Story Views
In a world where first impressions matter more than ever, having a strong visible social presence can make a difference. Many content creators attract new followers with their Instagram bios, while some opt for Instagram stories. Instagram Stories is a popular feature that allows users to share interactive and captivating visual content within 24 hours.
Learning to buy Instagram story views is a game-changing strategy for anyone seeking to boost their online presence. You can increase your engagement with the right approach and know how to buy Instagram views for your Story.
3 Verified Sites To Buy Story Views
Buying IG story views from verified sites offers a golden opportunity to skyrocket your visibility and engagement. Here are three reputable platforms to buy views for your Stories.
Bulkoid
Bulkoid offers premium-quality services to help you achieve your growth goals. With its team of experienced social media specialists, you can buy Instagram views and attract new followers.
Its real Instagram story views ensure authentic interaction from genuine users, giving you the best value for your investment. The best part is that Bulkoid provides all these benefits at budget-friendly prices, starting at $3.3 for 1,000 views.
ViralHQ
ViralHQ is the perfect platform to buy Instagram views for your Story if you crave instant results. With instant delivery, you'll see your view count soar within minutes of completing your order. Its real views guarantee authentic engagement from genuine and active users, safeguarding you from bots or fake accounts. At affordable prices, you can purchase 1,000 story views for just $1.9 or go big with 20,000 views for $38.
FastPromo
With a solid reputation and a track record of expertise, FastPromo is a go-to site for high-quality Instagram promotion services. Its story views service utilizes real Instagram users, ensuring organic views and genuine interest in your content.
Also, this platform steers clear of social media bots and fake followers with its top-notch services. On FastPromo, you can purchase 1,000 Instagram story views for $3.2 or opt for a more significant impact with 50,000 views for $160.
Notably, there is more to buying Instagram views for your story. If you want to make the most of these sites, ensure your content is of the highest quality. Also, ensure proper content scheduling. This will streamline all efforts to increase your Instagram Story views.
Perks of Knowing How To Buy Instagram Reel Views
Instagram Reels allows users to create and share short, engaging videos up to 60 seconds long. These short-form videos often incorporate various effects, filters, and audio tracks, making them highly entertaining and shareable. Knowing where to buy Instagram Reel views has its perks. Here are a few of them:
Increased Visibility: When you buy Instagram views for your Reels, you can significantly increase the visibility of your content. This will make your Reels appear on the Explore page and reach a larger audience beyond your followers. It also allows you to earn higher ranks on the Instagram Reels algorithm. Ultimately, you earn more views, likes, and reshares on your content organically.
Enhancement of Social Proof: A higher view count can serve as social proof, making your Reels appear more popular and credible. This can attract more organic engagement and interaction on your future posts.
3 Reputable Sites for Buying Reel Views
There are several reputable websites where you can buy Instagram views for your Reels. They include the following:
UseViral.com: UseViral is famous for its reliable services and fast delivery time. It offers various organic view packages to boost your Instagram Reel Views at competitive prices.
SidesMedia.com: SidesMedia is another trustworthy platform offering high-quality views that can help elevate your content's visibility and popularity.
MediaMister.com: MediaMister boasts an array of packages tailored to your specific needs. This ensures you get the most out of your Reel Views purchase.
Notably, buying Instagram views for Reels from reputable providers is safe and legal. Organic views come from real accounts, making your content natural and genuine. Also, these engaged users can promote your Reels through reshares, effectively boosting the reach of your posts.
Interestingly, Instagram allows users to boost their Reels. Thus, this legitimate and effective strategy can enhance your content's visibility.
Easy Steps to Buy Instagram Views for Your Reels
The process to buy Instagram views for your Reels is straightforward. By following the steps below, you can easily purchase these views.
Choose a Website: Select a reputable provider that meets your requirements and budget.
Select the Number of Views: Choose the package that suits your needs and add it to your cart.
Provide Your Instagram Profile Link: Enter your link, ensuring the provider can deliver the views to the correct account.
Complete the Payment: Choose your preferred payment method, whether it's PayPal, credit card, Bitcoin, Apple Pay, or any other payment means.
Receive Your Views: Enjoy the fast delivery and witness your Reel Views increase within 24 hours of purchase.
Take note that these steps may vary from one provider to another. Hence, ensure to actively check out the platform's terms of use before you buy Instagram views for your Reels.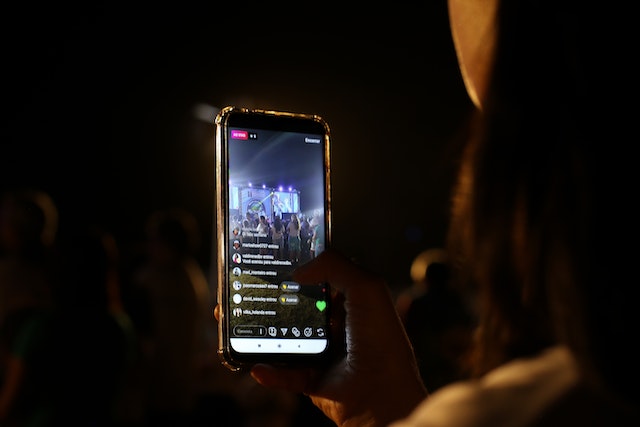 Can Opting To Buy Instagram Live Views Boost Your IG Account
Knowing how to buy Instagram Live views fascinates content creators seeking to increase engagement during live broadcasts. Instagram Live offers unique opportunities to connect with followers in real-time, share experiences, and build a sense of community.
Imagine a scenario where you're hosting a Live event, showcasing your product launch, or sharing insightful tips with your audience. But what if only a few people tune in initially? No doubt, it'll reduce your enthusiasm. This is where learning how to buy Instagram Views for Live videos is an incredible game-changer. With a boosted view count, your Live video gains credibility and encourages more viewers to join in and participate actively.
When you buy Instagram Live Views, you're enlisting the help of a service or agency to watch your Live post. This boosted assist in view count gives your Live videos the visibility they need to shine amidst several contents.
The impact is profound, as a large audience in your Live video attracts the curiosity of potential followers and fans. The more viewers you have, the higher the chance of receiving comments, likes, and shares. These are all vital factors that contribute to improving your ranking on Instagram's algorithm.
Moreover, knowing how to buy Instagram views for your live videos is not just about increasing numbers. Instead, it's about fostering a genuine connection with your audience. Viewers who witness a thriving Live session are more likely to perceive your content as valuable and worth engaging with. This positive perception can lead to long-term loyalty and brand advocacy.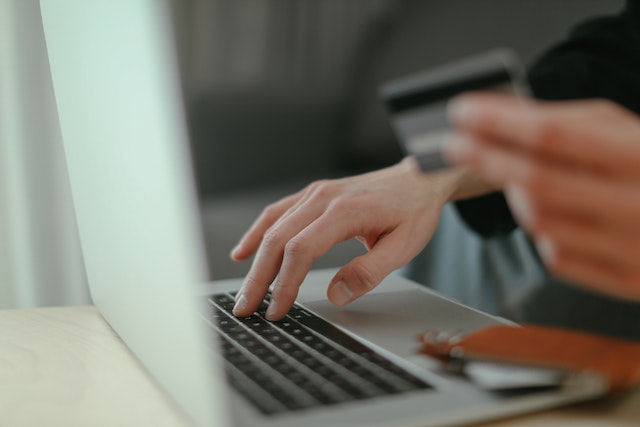 Buy Cheap Instagram Views. But Are They Worth It?
Aspiring content creators and influencers search for unique strategies to expand their online presence. However, starting on Instagram is always challenging, and competing with the best of the best can be financially draining. This is why many users try to buy Instagram views at affordable prices. 
The option to buy cheap Instagram views is enticing for those seeking a budget-friendly way to boost their content. However, it's essential to approach the concept of buying cheap views with a critical eye. While cost-effectiveness is appealing, ensuring that the purchased views come from real and active users is crucial.
In a bid to become profitable with their budget-friendly services, many providers may resort to using bots or fake accounts. While it gives an instant boost to your Instagram account, it can ultimately harm your credibility. This can also lead to you incurring potential penalties from Instagram's algorithms, such as account suspension and ban.
Consequently, prioritizing reputable providers that deliver genuine views is essential to avoid compromising the authenticity of your account.
Moreover, the option to buy Instagram views cheaply should not be your one-stop solution for long-term success. While this option provides an initial engagement boost, sustaining engagement is necessary. You need to constantly deliver valuable, high-quality content that resonates with your target audience. Combining authentic interactions and organic growth with purchased views can yield the best results for your account.
3 Benefits of Choosing To Buy Real Instagram Views
The option to buy real Instagram views offers a compelling solution to increase visibility and attract genuine engagement. When you buy Instagram views that are real, you're investing in your content's growth and reach. This ultimately creates a sense of authenticity and credibility.
Buying real Instagram views ensures that your content is visible to people genuinely interested in what you have to offer. This starkly contrasts purchasing bot-generated or fake views, leading to adverse consequences like a drop in engagement or account suspension.
The benefits of buying real Instagram views are manifold. Let's consider a few of them.
It Gives Your Content a Much-Needed Initial Boost
In the competitive landscape of Instagram, getting your videos in front of a broader audience can be challenging. When you buy real Instagram views, you'll improve the chances of your content appearing on the Explore page. Ultimately, you'll reach a larger pool of potential followers.
Social Proof
Viewers who notice your videos have higher views and perceive your content as valuable and worthy of their time. This social proof encourages them to watch your video, leading to increased video engagement on your Instagram account.
It Positively Impacts the Platform's Algorithm
The Instagram algorithm considers factors like engagement and interaction. Thus, a higher view count can signal that your content is relevant and valuable to users, increasing visibility and reach.
Buy Instagram Views or Get Real IG Views With Path Social: Which Is Better?
The option to buy Instagram views can be a strategic and effective way to boost your content's visibility and engagement. It offers a valuable opportunity to reach a broader audience, attract genuine interactions, and enhance your social media presence. However, choosing reputable providers offering authentic views from real users is crucial. They surely help maintain the credibility of your account and avoid any potential penalties.
Notably, Path Social stands out as a reliable option for influencers seeking to grow their followers and Instagram views organically. With a proven track record of delivering genuine engagement, Path Social ensures your content receives the attention it deserves. Its commitment to quality and authenticity makes them a valuable partner in your social media growth journey.
Why buy Instagram views when you can get real IG views from Path Social and enhance your credibility? Sign up with Path Social today and start growing your Instagram followers organically.