How to Change the Instagram Icon as it Appears on Your Home Screen
To commemorate its 10th year anniversary, Instagram showed users how to change the Instagram icon, as it appeared on phone home screens, with the release of an icon pack of the social media platform's old logos. And if you're an iPhone or iPad user and have upgraded to the latest iOS or iPadOS, you can have even more fun customizing your Instagram app icon. Let's dive right in!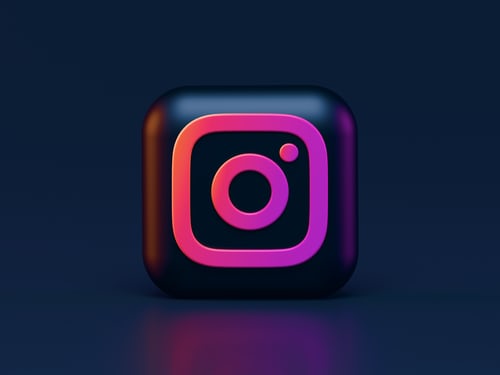 How to Change Instagram Icon on iPhone and Android
Navigating your phone's home screen and finding the app you need requires zero mental effort when you've committed your app icons to memory. But if you're looking to give your apps a fresh look and your home screen more personality, you'll be happy to know that there are ways to do it! For all Instagram fans out there, here's how you can change your Instagram app icon.
How to change Instagram icon color for both iPhone and Android
There are a couple of ways that you can change the Instagram icon on an iPhone. First, let's take a look at the option that applies to both iOS and Android.
Launch the Instagram app and go to your profile.
Tap the menu on the upper right, then select "Settings."
From the top of the Settings page, hold your finger to the screen and pull down — as if you're scrolling down.
You should see a chain of emojis and confetti "behind" the Settings page. You might have to repeat Step 3 a few times to make the emojis appear.
When you've successfully revealed the "secret menu" of classic icons, scroll through the options available and select the icon you like.
Touch and hold the icon to add it to your home screen, or tap "Add."
The "new" Instagram app icon will appear on your home screen, but it will not automatically replace the original. You will have to remove this manually so you won't have redundant shortcuts for the Instagram app.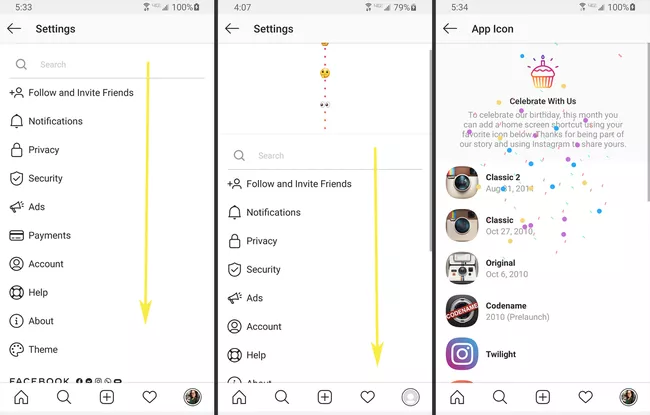 Customize your Instagram app shortcut for iOS
The other option is only available to iOS users and requires a device upgrade to at least the iOS 14 or iPadOS 14 and the Shortcuts app from the App Store. Make sure you have the images you want to use to change your Instagram icon already saved on your device. The following steps will allow you to create a new Instagram shortcut with a customized image for your Instagram app icon.
Instagram Growth Guide
See how businesses and creators are leveraging the latest tips to grow their Instagram accounts - FREE!
Launch the Shortcuts app and select the "Plus" sign on the top right corner.
Find the "Open app" option from the menu or type it in the search bar, then tap it.
Choose Instagram and then tap the three dots on the upper right corner and tap "Add to Home Screen."
You can give the shortcut a new name or just type "Instagram," then take a new photo or select a photo from your gallery to use as the new app icon.
Tap "Add" on the upper right corner.
The new app icon will appear on your home screen and you'll have to manually remove the original to avoid duplication. You can also use these steps to customize the other app shortcuts on your phone!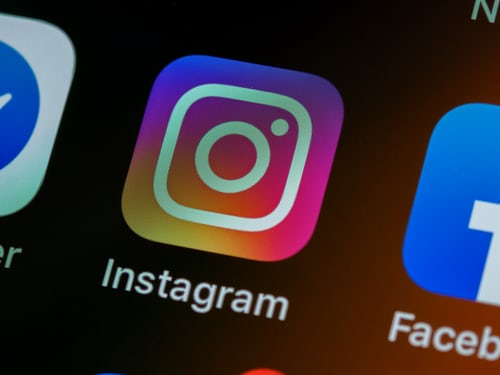 What About How to Change the Highlight Icon on Instagram?
Knowing how to change the Stories Highlight icon on Instagram is great if you're looking for ways to improve the aesthetics of your profile! And it's super easy! Here's the basic process.
Download the Canva app and search the "Instagram Story" option.
Choose the background color and adjust it as you like.
Click the "+" button at the bottom right corner and select "Graphics."
Select the graphic you want to use as an icon and customize it.
When you're satisfied, save your new Highlight icon to your phone.
To use it as a Highlight cover, upload it first as a new Story.
Tap the "Highlight" option at the bottom and add this story to the Highlight album you'll use it for.
Go to your Highlights, select the right album, and change the Highlight icon to the one you created with Canva.
You should also explore other options to customize your Highlight covers and how to change your Instagram Story's background color.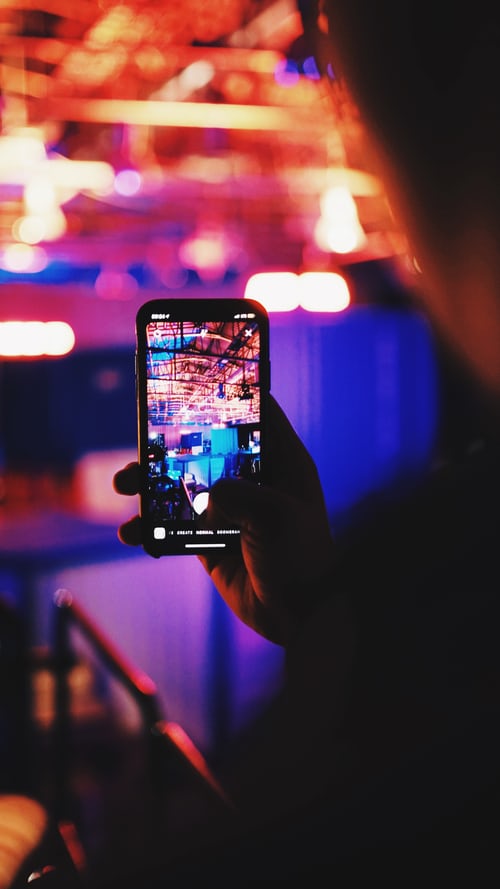 Final Thoughts: Give the Instagram Icon a Fresh Look
Try out the new and fun ways to change the Instagram icon on your phone! And if you need to give your Instagram profile a makeover to appeal to more people, play around with the many features for customization available within the app itself!
You may also want to consider teaming up with a reliable growth company, like Path Social. Path Social delivers organic and lasting growth with their advanced audience targeting algorithm and in-house team of experts. You can rest assured that you'll only get real followers who are genuinely interested in your content. Start growing and gaining instagram followers today!
Want More Real Instagram Followers?