Hyperlocal Social Media Marketing: Tips To Reach Customers
Looking for a way to promote your brand to local customers? Hyperlocal social media marketing can help. Optimizing your brand for "near me" or local searches is crucial to boost your online presence, interact with local customers and increase in-store sales.
But what is hyper-local marketing exactly? Why should you use it for your business? And how to include it in your current marketing strategies?
This article will walk you through all things important about hyperlocal marketing so you can start attracting high-intent consumers in your neighborhood.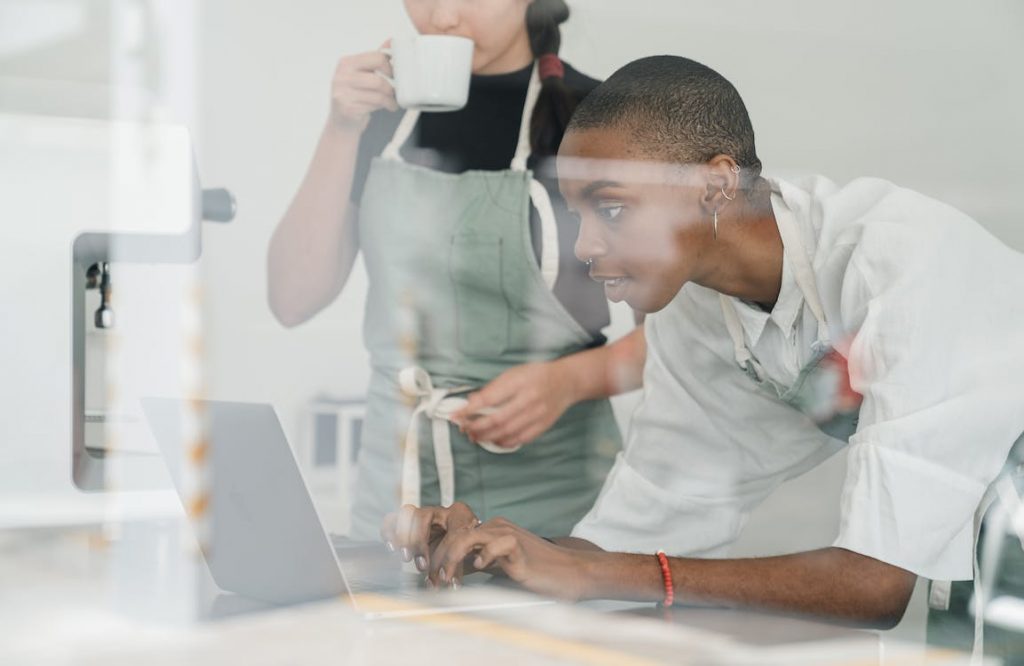 What Is Hyperlocal Social Media Marketing Exactly?
To answer the question, 'What is hyperlocal social media marketing?', it is important to understand the significance of demographics.
Hyperlocal social media marketing is a unique strategy that targets potential customers close to your business. This approach focuses on a specific local area, often a few streets or blocks surrounding your business. It helps boost foot traffic and sales among purchase-ready customers within your immediate vicinity without overwhelming your budget or time.
Any brick-and-mortar business can leverage hyperlocal marketing, including restaurants, hotels, retail stores, grocery shops, real estate agencies—you name it.
The process is simple. When someone searches for a business, such as a local restaurant, through phrases like "restaurants near me," it constitutes a hyperlocal search. If you've optimized your business to rank well in "near me" searches, your business will appear in the search results.
You must employ effective hyper-local marketing tactics for your business to show up in these high-intent, location-based searches. Luckily, numerous simple and cost-effective methods are available to drive local searches, increase foot traffic, and boost sales for your local enterprise.
Before we jump to it, let's find out why you should use hyperlocal social media marketing for your small business.
Why Is Hyperlocal Social Media Marketing So Important?
Believe it or not, social media marketing (SMM) is a vital strategy in today's smartphone-dominated world to help reach your target audience. According to one report, 45% of users rely on social media platforms to find business and brand information, while 68% purchase from social media directly.
Whether paid or organic ads, social media advertisements largely influence buying decisions. But why use hyper-local marketing? This is because hyperlocal searches are gaining popularity and bring more importance to social media marketing. Don't believe us; believe the stats:
One study shows about 76% of users who conduct local searches visit a related brand, and 28% of searches end up with a purchase. The popularity of 'near me' searches increases—users expect search engines like Google to consider their location and focus on showing nearby results. This is even when they didn't explicitly add the "near me" tag.
Moreover, consumer behavior shows another new trend where users prefer researching products online but purchase in physical stores. This is also true for the tech-savvy Gen Z, who still value the in-store shopping experience. There is a growing trend of using social media as a product research tool. Thus, hyperlocal social media marketing will remain a key strategy to help drive foot traffic to brick-and-mortar stores.
Are you still wondering about the efficacy of hyperlocal marketing? Let's explore the benefits.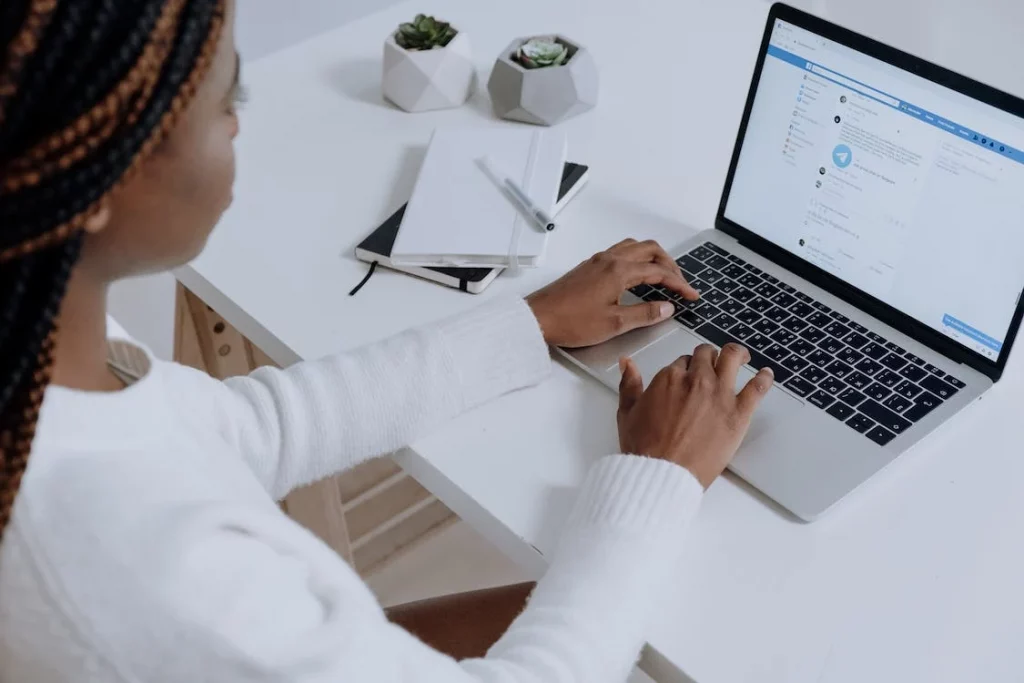 5 Benefits of Using a Local Marketing Strategy
Hyper-local marketing strategies can help you increase store traffic and target "near me" searches with high-purchase intent. When executed effectively, it connects you to nearby consumers actively searching for brands like yours.
Here are five benefits of local marketing strategy:
Highly Targeted: Hyper-local marketing allows you to direct your advertising and marketing efforts toward people ready to purchase within your local area. This targeting increases the chances of converting potential customers into actual buyers, leading to higher returns on your marketing investment.
Budget-Friendly: With this marketing style, you avoid wasting resources on reaching out to customers outside your reach. By concentrating on the local audience with purchase intent, your marketing budget is better utilized, leading to a more efficient and cost-effective campaign.
Increased Footfall & Sales: For businesses with physical storefronts, hyperlocal social media marketing can significantly boost foot traffic to your location and drive more in-store sales. It helps attract potential customers who might have yet to discover your business.
Flexible: Hyperlocal marketing allows you to experiment with strategies for a quick win. You can customize your budget, goals, and tactics based on your unique requirements.
High ROI: As 'near me' searches often indicate high purchase intent, converting these potential customers is typically more manageable and cost-effective. Additionally, competition for local keywords may be less intense. This makes optimizing your business for local queries more affordable and increases conversions.
5 Must-Know Hyperlocal Social Media Marketing Strategies
Hyper-local marketing is a powerful way to discover nearby potential customers and successfully turn them into paying clients. It offers a convenient way for you and your prospects to connect when it matters most.
Here are five hyperlocal social media marketing strategies for saving time and boosting your income:
1. Use Meta's (Facebook) Reach Ad Objective
When advertising on Meta (Facebook), you can select various ad objectives based on your campaign goals. The 'reach ad' objective helps you target more customers in a specific geographic region.
It's ideal for reaching a smaller target group while maintaining a low cost-per-impressions (CPM). Setting a lower daily budget for a smaller audience prevents ad fatigue among similar viewers.
You can also use it for Instagram (IG) campaigns. Although you can target both cold and hot audiences, targeting hot users is better and more effective. Hot users are those who have engaged with your business previously and are more likely to convert into customers.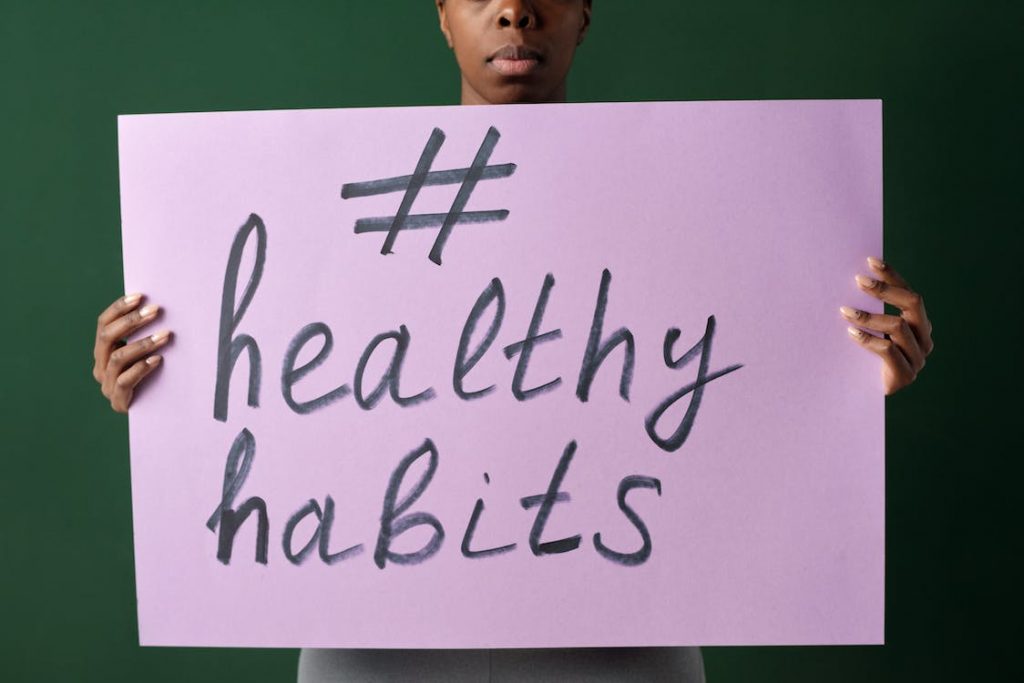 2. Employ Local Hashtags
Use local hashtags relevant to your region for effective hyperlocal social media marketing. Platforms such as Instagram provide such hashtags to reach nearby customers.
Focus on relevant hashtags instead of popular ones to avoid oversaturation. You can also choose niche hashtags as they enhance brand visibility, but don't go too specialized. Remember, hashtags with less than 10,000 or 1 million followers yield similar results.
Moreover, Instagram recommends 3 to 5 hashtags, but you can employ up to 30 unique ones per post. However, top-performing posts typically use 2 to 5 hashtags.
No matter how many hashtags you use, always choose relevant hashtags in your specific geographical region to attract local customers.
3. Post Content With Location Geotags
Use local hashtags and location geotags to increase visibility among local customers. This strategy helps boost brand awareness and foster engagement. Customers can easily interact with your business online before visiting your brick-and-mortar store, leading to better customer relationships.
Instagram automatically generates location geotags if you have a business account on Meta or Instagram. Or, you can create a custom geotag for your business using Facebook.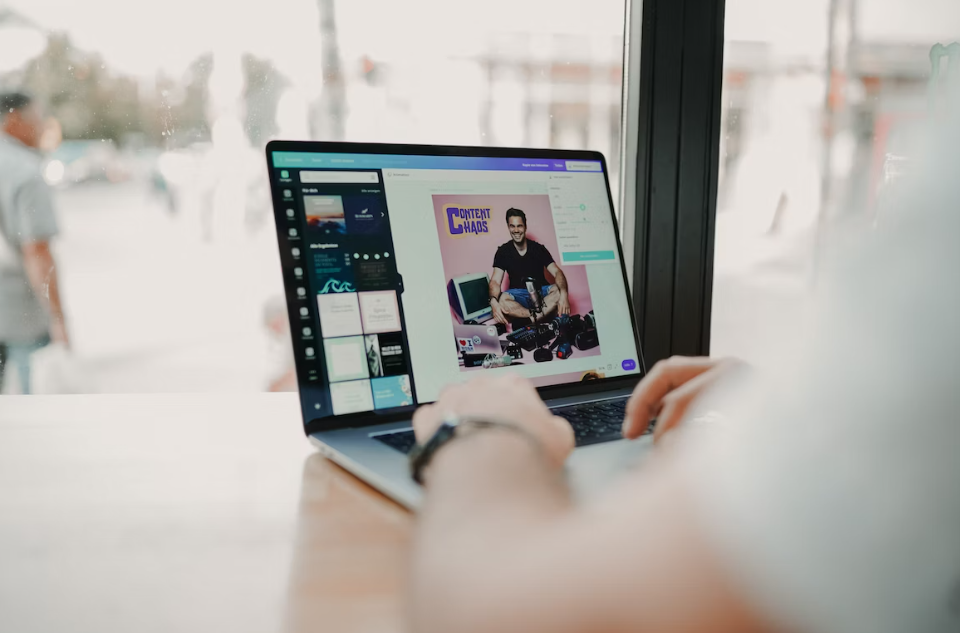 4. Craft Localized Content for Hyperlocal Social Media Marketing
Once you know how to use geotags and local hashtags, you must craft content that resonates with your local audience. If you run a new startup or a small business, you know what events will happen in your neighborhood. This gives you an excellent opportunity to craft region-specific content. Doing so boosts brand awareness and engagement and improves visibility in Google and social media searches.
You can use various hyperlocal social media marketing strategies to craft localized content. These include cross-promotion, where local businesses partner with others to promote one another on social media. You can also leverage what sets your business apart within the local community in creating unique, valuable content. 
5. Engage With Locals
Building trust with customers is simple when you connect with your local community. Utilize social media to promote your local brand and interact with local customers online. Also, you can collaborate with other local brands, niche groups, and influencers, featuring them on your page.
Showing genuine care is critical; engage with your prospects by addressing their queries and concerns. When customers mention or tag you in their posts, reshare their UGC posts and tag them back. This way, you'll create social proof and strengthen your bond with the audience.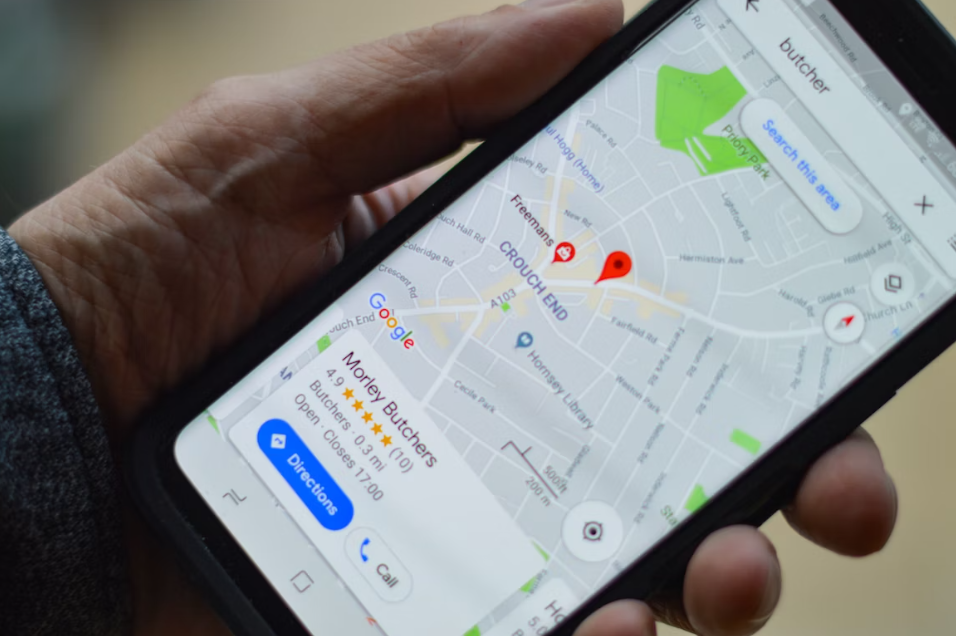 Hyperlocal Social Media Marketing Tips for Small Businesses
Here are five easy yet practical social media marketing tips for small businesses to increase foot traffic and marketing efforts:
1. Get a Google Business Profile
List your brand on the "Google My Business" Profile to boost your hyperlocal social media marketing efforts. Google My Business enables you to appear in local search results, gain inquiries and leads, and engage with customers about your services and products. You can also promote sales, events, and more with ease.
Simply open your account and follow instructions to the T—it's that simple. Remember to input complete data, update your hours, manage reviews, and add high-quality photos.
The best part is Google My Business is user-friendly and completely free. Your listing will reach people in your local area actively seeking businesses like yours.
2. Make Sure Your Site Is Mobile Friendly
Do you know over 50% of web traffic is generated from mobile phones? 61% of users say they will contact local brands and buy stuff through mobile-friendly sites instead of desktops. While optimizing websites for desktops is crucial, remember to optimize sites for mobile first.
Mobile-friendly websites are easy to navigate and interact with on a mobile device. They display text and headings clearly, load quickly, and have clear call-to-action statements (CTAs).
Whatever changes or updates you make to your sites, always check how it appears on the mobile version. This way, you'll cater to the growing number of mobile users and enhance their experience on your site.
3. Offer Local Discounts and Deals
Numerous apps and websites allow you to create local discounts and deal vouchers for your business. Use these platforms effectively in your hyperlocal social media marketing campaigns to attract more people to your brick-and-mortar stores.
Flipp and Groupon are excellent examples that enable you to promote your offers through ads and flyers on their platforms. However, conduct research to identify the most popular platforms in your area.
4. Get Reviews
People search for service or product reviews from fellow customers. They examine them thoroughly to check if your brand is real, identify issues you faced, and assess how you handled them. Additionally, online reviews significantly impact your local search rankings. Don't hesitate to request reviews from your customers.
Make sure to show reviews on a website, social media channels, and Google profile. If you have good reviews, highlight them. For negative ones, respond promptly and make an effort to resolve the concerns.
5. Use Local Directories and Online Citations to up Your Local Business Social Media Marketing
Online citations are mentions of your brand online. Make sure to add your brand to review sites, local directories, and third-party sites. This shows Google and other search engines that your brand is reliable and will display it on SERPs. Additionally, you'll attract more website traffic from those sources.
Make sure to expand beyond just Google My Business. Leverage local business social media marketing through Facebook, Yellow Pages, Yelp, Foursquare, and Yell.com. You'll be surprised at the number of business and service websites where you can list your business.
To improve your local SEO, ensure that your business details, including name, address, and phone number, remain consistent across all listings. This consistency will help you appear more trustworthy to customers and search engines.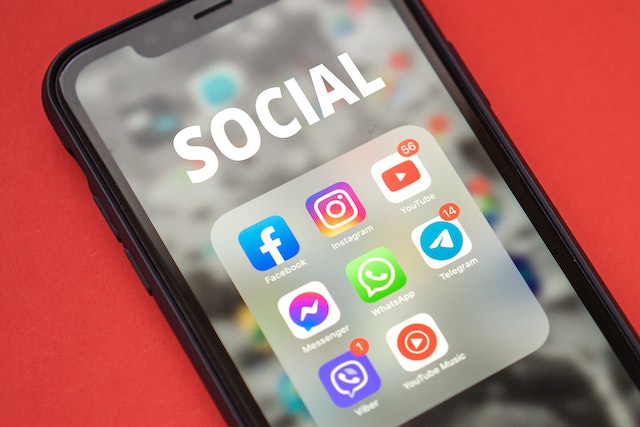 Best Platforms for Hyperlocal Social Media Marketing
Brands must select suitable social media channels to reach targeted audiences and achieve marketing goals. Hyperlocal marketing is one of the most powerful strategies for connecting with a local audience and driving sales.
Although there's a range of social media platforms available with unique strengths, here are the best platforms for hyper-local marketing:
Facebook
Facebook's vast and diverse user base (over 2.95 Billion monthly active users) enables brands to connect with numerous active local customers. Its community features, like events and local groups, promote deeper engagement. Moreover, targeting options like demographics and geographic areas ensure content reaches your target audience.
Instagram
Instagram has more than 2.35 Billion monthly active users, so it's a must-have social platform for brands looking to use hyperlocal marketing.
Instagram's visuals make it one of the best social media platforms to show services and products in a captivating manner. It specifically benefits brands in the beauty, hospitality, food, and fashion industry.
Location tags and hashtags allow precise targeting of geographic areas and customers. In addition, Instagram stories and reels enable businesses to create short, interactive content and posts to boost brand recognition and engagement.
X (Formerly Known as Twitter) 
With over 330 Million monthly active users, X (formerly Twitter) is another popular social media platform you can use for hyper-local marketing. From real-time updates and hashtags to location tags, advanced search tools, community features, and advertising platforms, it's a perfect channel for hyperlocal social media marketing.
LinkedIn 
LinkedIn can be an excellent platform if your brand focuses on B2B marketing or targets professionals. It offers opportunities to connect with local professionals and businesses through groups and events.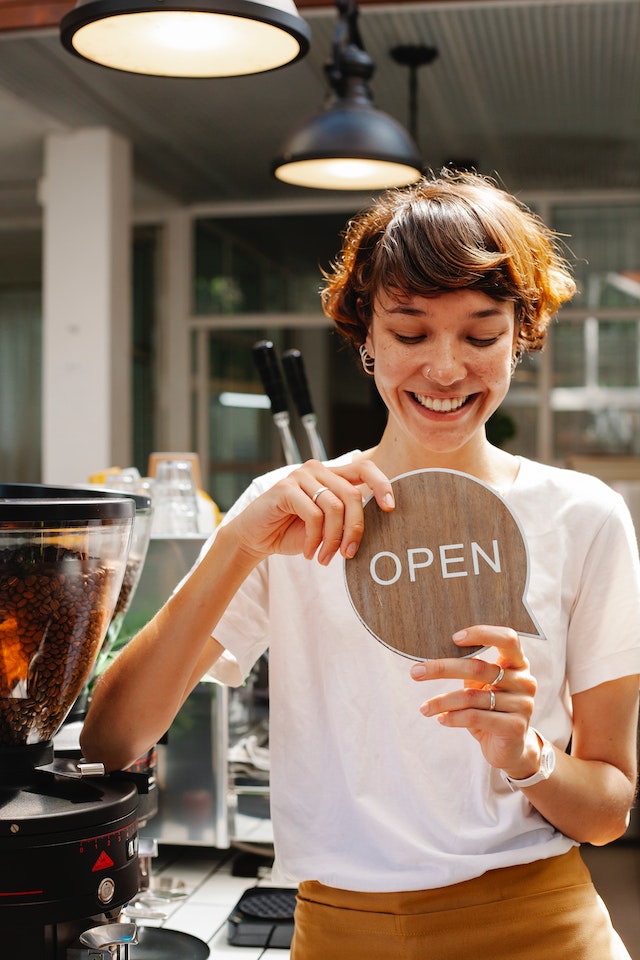 What Are the Hurdles for Hyperlocal Social Media Marketing?
Hyper-local marketing is increasingly powerful for brands. However, there are some hurdles you need to overcome to ensure a successful marketing campaign.
Without much ado, here are a few challenges hyperlocal social media marketing poses:
Limited Reach: Hyper-local marketing is all about targeting a specific local area, which means brands may have fewer potential customers to reach out to.
Competition: In competitive markets, brands may need help to stand out and attract customers due to stiff competition from others targeting a similar audience.
Limited Resources: Hyperlocal marketing demands significant time, resources, and effort, especially for small businesses and new startups with limited budgets. Crafting high-quality content, tracking social media activities, and engaging with users are all time-consuming tasks.
Targeting Difficulty: Hyperlocal social media marketing can face challenges in precise targeting, even if you have location, behavior, and interest-based options. Businesses must carefully craft relevant and engaging content while considering their target audience.
Changes In Algorithms: Social media algorithms are always changing, making it challenging for businesses to reach their targeted followers. Staying updated and adjusting strategies accordingly is crucial for success.
Managing Multiple Locations: If your business has multiple branches or franchises in different localities, managing individual hyperlocal social media accounts can become overwhelming. Coordinating and maintaining a consistent brand image across various accounts is essential but may require significant effort.
Trust & Reputation: Building trust and a positive reputation are critical for success in tight-knit communities. Negative reviews or experiences can spread quickly, potentially damaging your brand's image locally.
Ready to Up Your Hyperlocal Social Media Marketing Strategy?
Hyperlocal marketing is a surefire way to attract foot traffic to your local brand. Even though it targets a small audience, going hyper-local can help improve leads, lower cost-per-lead, and boost your return on ad spend (ROAS).
Platforms like Instagram and Facebook have become essential for hyper-local marketing, enabling brands to connect and interact with local consumers and grow their ventures. Ready to take your digital marketing to the next level? Path Social can help.
In addition to providing organic growth for your brand, we provide various other services to accelerate your growth on Instagram. Our platform helps you connect and interact with actual influencers and users and employ advanced targeting algorithms so you can reach targeted audiences effectively. 
Join us to create a genuine, engaged Instagram community and increase your follower count today.