Instagram Direct Message Template: Saving You Precious Time
We understand you want to shoot your shot, but sending mass DMs is not the way. No influencer is taking a generic template seriously. There is a way to do direct message marketing campaigns in a tasteful way. Instagram Messaging accounts individually can be taxing. We get it. That's why we have a solution for you. An Instagram direct message template tailored to your needs is just what you need.
We've got you covered. From Business direct messaging to promotional messaging to get your name out there, we have options. It will be simple. No need to sift through a Meta business suite inbox. Our templates will make your life easier. We'll help you with many aspects of your brand, not just your growth on the app.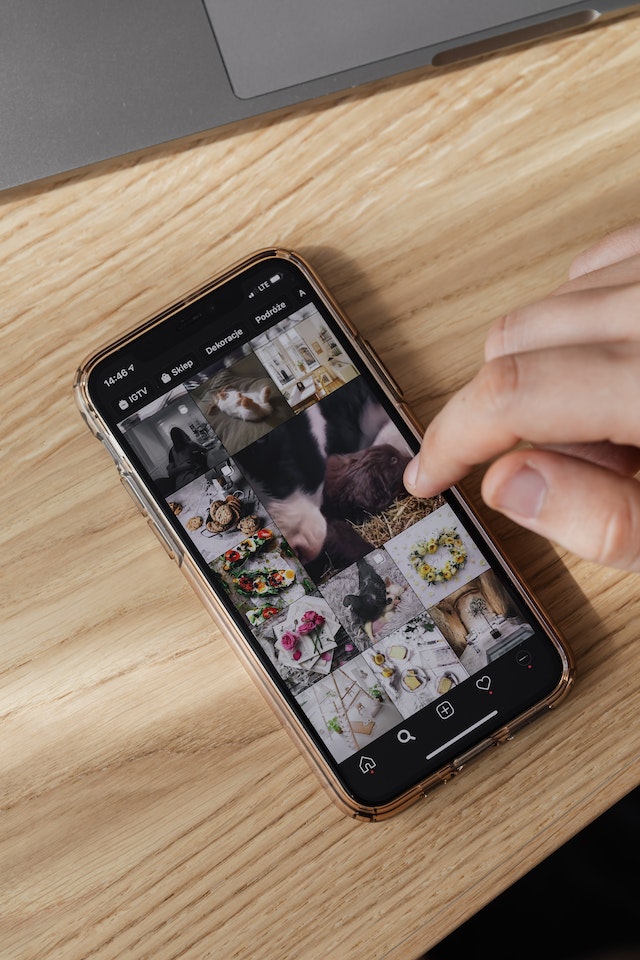 What Are Instagram DM Marketing Templates?
You already know what a DM is. What are Instagram DM marketing templates? By using Instagram direct messages, a company may reach a huge number of Instagram users in a natural way. This is an advantage for businesses. On the other hand, this might take some time. An Instagram direct message template automates part of the mental processing that goes into this.
They are direct messages that you can send to numerous Instagram users simultaneously. It consists of cut-and-paste text that you can alter as desired. This part might take a considerable amount of time. However, it could be well worth it if the users are relevant to your business or if they are already interested in it.
Templates differ in terms of the themes they cover, the tone they use, and the level of formality they use. When it comes to Instagram direct message (DM) templates, the first thing you need to keep in mind is that they are templates. This indicates that they should be used solely as recommendations. They are guidelines.
We recommend that you utilize these direct message templates as a starting point. Then, modify and derail them utilizing the voice of your company. Don't get carried away with the 1000-word character limit. Make these messages as succinct and concise as possible. People's attention spans are short, especially while browsing social media.
Make the most of the fact that you can share links, pictures, and videos by doing so. Keep in mind, however, that you also require an enticing message. The aim is to get them to open the links you send or view the videos you provide. Only you know what your specific brand requires.
PHOTO: Person browsing smartphone on wooden table.
H2 Use These Instagram Direct Message Templates for Your Business
In addition to communicating with other people who use Instagram, you will (ideally) receive direct messages from your clients. These could be constructive messages or scathing critiques. Regardless of the reason, you want to be able to give a prompt and crystal-clear response. Instagram direct message templates for your business will help you achieve both things. Swiftness is one of the most highly desired characteristics that a brand on Instagram may have. Pick an Instagram direct message template from below:
"Hi [Customer name], To begin, I want to apologize for the negative experience you had with us. We were hoping for a different outcome. We hold our customers' experience to very high standards, but it is evident that we have not met those standards in this instance. Please provide the specifics of what took place. You can do so through direct messages or by calling [PHONE NUMBER], so that we can investigate the situation and perhaps find a solution to it."
"Hi [Customer name]. I'm sorry to hear that you had a negative encounter with our company. Please provide me with all the specifics on what went wrong! I promise that I will investigate this matter quickly inside the company."
"Good to hear from you, [Customer name]. First, I want to express my gratitude for the constructive comments. We place a high value on any feedback that might help us become a better company, especially that which comes from our clients. Your suggestion will be taken into consideration by us. Feel free to share more information on your experience with us!"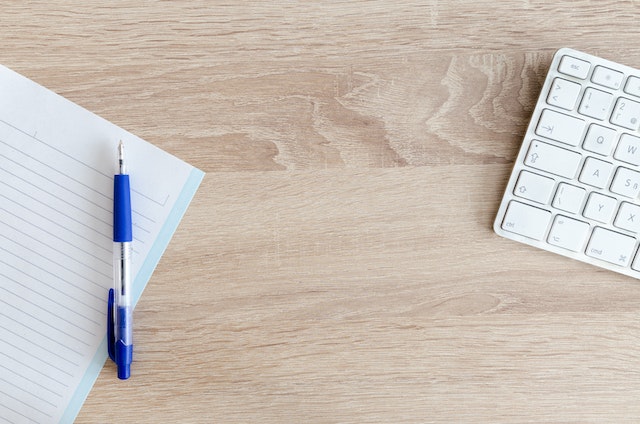 Instagram Direct Message Template: More Instagram DM Examples That You May Need
Your company has its distinctive tone of voice. On the one hand, it's shaped by the sector in which it operates and the people it caters to. It's also shaped by the particular brand values that it upholds. Some Instagram DM examples won't be appropriate for you to use. Check out some more examples below, and feel free to tweak your Instagram direct message template as you see fit.
"Hi [Customer name]. Thank you for reaching out. Not only do we value your input, but we also want to reassure you that we do, in fact, take it into consideration. When our patrons are able to carve some time out of their busy schedules to provide us with feedback, we greatly appreciate it. Every every day, we make it a priority to work on ways to enhance our [Product/Service]. Our product will be better in due course."
"Hello there, and many thanks for getting in touch with us. You have up to [Number] business days to return things and receive a full refund. Check out our return policy here: [Link] for more information on how everything operates and what it entails. Please let us know if you have any other questions."
"Hello, beautiful! We provide several different delivery choices. You may obtain your item as quickly as possible or at the most convenient time. Look at all the available choices by following the [Link]. In the event that you have any more inquiries, please send us a message."
If your followers are used to emojis, feel free to include some. If your brand is more serious, you should avoid them.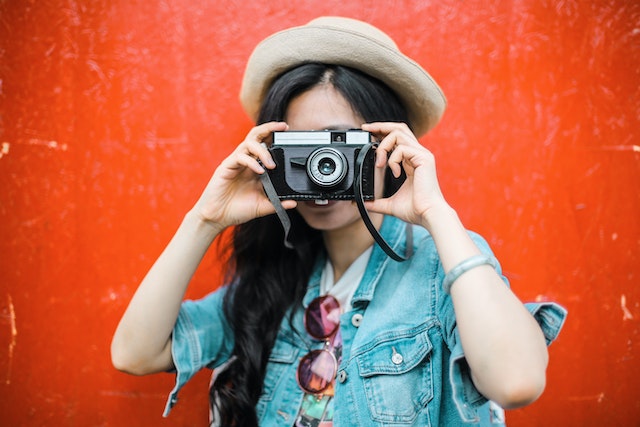 Instagram Direct Message Template Photographer Edition
In today's world, direct messages aren't utilized only for personal communication any longer. You may not take photos just for fun. Brands of all sizes use Instagram direct message marketing—from huge companies with longstanding reputations to up-and-coming creatives. Everyone can make use of an Instagram direct message template. Photographer templates are available, too, and we have examples to share
Instagram DM marketing is something you'll need to be perfect as a photographer, just like any other type of marketing.
To photograph someone you follow:
"Hi! I hope you're doing well! Have you seen my new posts? I have amassed the most striking images throughout the course of this summer! Take a look at it! If you are interested, I would love to take photos of you. It would be a great way to expand both our portfolios. [Add link.]"
To make a connection with an expert in your field:
"Hi! I am a huge fan of your work, especially your recent pieces. I take pictures for a living! My work is public on my profile. I respect and value your judgment on them. Share your impressions and leave comments. I would love to hear from you! [Add link.]"
To collaborate with another photographer:
"Hi! As a photographer, I have garnered the attention of more than [10,000 followers]! Let's work together to expand both of our audiences so that we can reach more people. We seem to have a similar style and could great some great work! Please get in touch with me via e-mail if you have any suggestions on how we could accomplish this. I will be here till you send me a message. I hope you enjoy your day! [Add link.]"
These are just three scenarios where a photographer would contact someone via DM.
Instagram Direct Message Template: How To Reach Out to Influencers on Instagram for Collaborations
Instagram influencers are a great way to expand your reach. But if reaching out to influencers was easy, everyone would do it. Do you want to know how to reach out to influencers on Instagram? Keep reading. We have an Instagram direct message template and instructions below.
To begin, you might want to try the following:
When you've determined which Instagram influencers you'd want to communicate with, it's time to start reaching out to them! You may save time by using direct message templates on Instagram. However, reaching out seems more genuine if you have DMed them before. You must tell them why you believe they would be a good addition to the team. They don't want to feel like you're just fishing around.
Seasoned influencers can spot a copy-and-paste message from a mile away. They'll ignore you and keep swiping. Here is an Instagram direct message template that you may use to get in touch with influencers.
"Hello [insert your name here],
We are huge fans of your incredible Instagram feed, particularly your most recent postings on [Topic]. You were spot on!
We are certain that you will like our [goods or services], and we would be honored to ask you to become a part of our ambassador program. Through this program, you may [earn an income and secure discounts] simply by posting about products and mentioning them. You are welcome to contact us for further information, or you can submit your application straight here: [Add link].
I look forward to hearing from you,
[Your name here]"
Short, sweet and to the point. Now it's in their hands.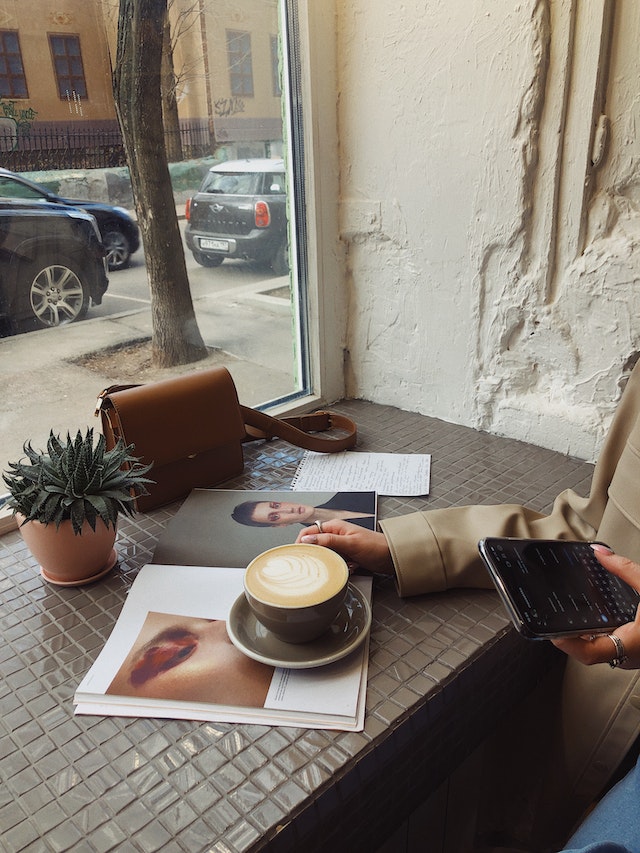 Instagram Direct Messages: Templates for Your Favorite Influencer
Consider how they would like to get a pitch. In their Instagram bios, creators indicate a preferred method of communication. Instagram direct messages are great, but this influencer may prefer email. Always pay attention to this. Regardless, feel free to tweak an Instagram direct message template from us.
"Hello, [enter influencer name here].
Our team here at [Your brand name] is a big fan of your brand.
Your recent posts on [insert description of related topic] resonate without a brand. 
We see that you have an interest in [product if interest]. We'd be happy to send you some of our [insert specific product name] so you can try them and tell your audience about them!
Please let us know if you're interested.
Or, try this template:
"Hello, [enter influencer name here].
My name is [insert name here], and I work for [insert brand name] in the [position]. We offer [insert succinct description of your good/service and USP].
We have been a fan of your Instagram posts about [insert topic] since we first started following you. [Congratulate on a new milestone.]
Would you be interested in working together? You are interested in [insert the influencer's area of passion or how their content complements your brand.] Please try our [insert product] and let us know your thoughts.
If you're interested, please let me know, and I'll email you additional information!
Thanks!
Keep in mind that the majority of receivers will read your subject line before reading your pitch. Some recipients decide whether to open an email based on the subject line. Your messages' visibility can be affected by this brief passage of text. That's where you use your unique touch!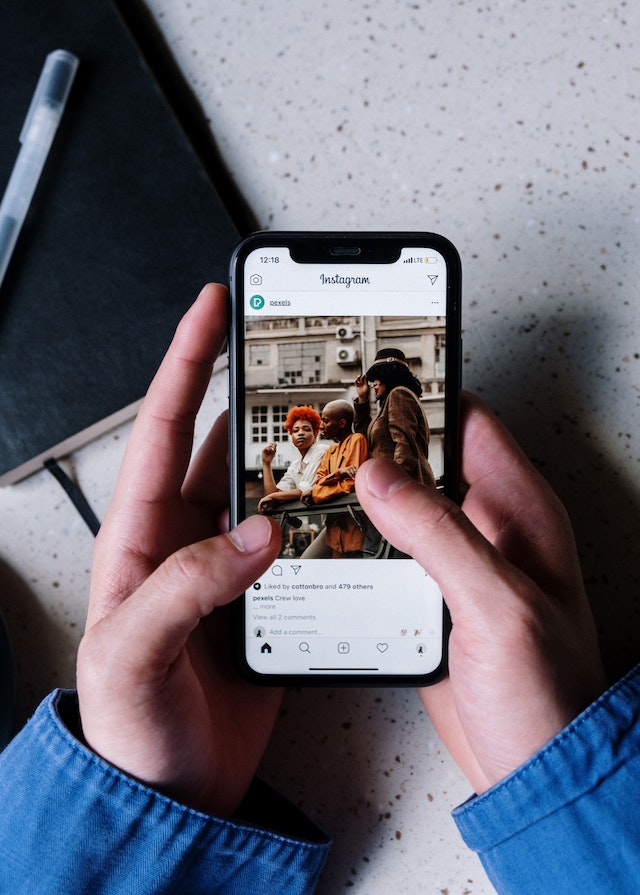 The Best Instagram Direct Message Template: Instagram Affiliate Marketing
Influencers boast that affiliate marketing is one of the many ways they earn an income on social media. Instagram affiliate marketing proves to be lucrative for both brands and influencers. You should pick a good Instagram direct message template to set yourself apart!
"Hello, [Influencer name],
I'm [Your name here], and I work for [insert brand name here]. We have been enjoying keeping up with you on Instagram. Your photos are beautiful, and you command your audience.
I am writing to formally invite you to become a brand ambassador for our company. Your brand truly aligns with our company's mission to [insert a statement describing your brand's purpose here].
As a brand ambassador, you would collaborate with us to [enter a synopsis of the objective of your program]. I would love to have a further conversation with you to discuss what an affiliate contract would look like.
Thanks!
– [Your name here]"
Or, you can try this:
"Hey [Your name here],
We haven't formally announced it yet, but we plan to launch a new marketing campaign for our [insert product name here]. We would love for you to become a brand ambassador for [insert brand name here]!
We'd want to have a more in-depth conversation about the affiliate arrangement and how we envision you becoming a part of it. We are thrilled to have you become a part of our team. Please send me an email at [your email address here] if you are interested.
Have a great day!
– [fill in your name here]"
Feel free to add that personal touch that only your brand can bring!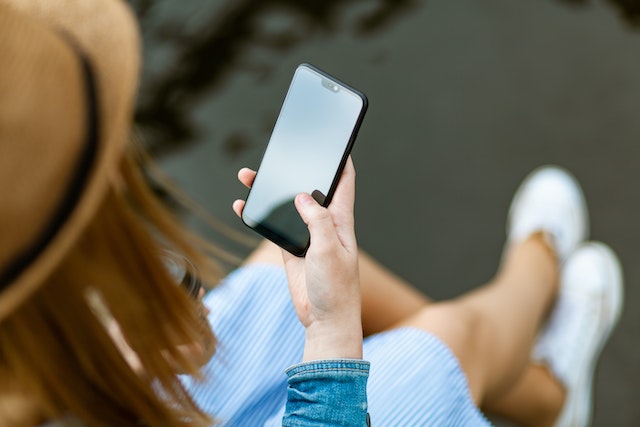 The Instagram Direct Message Template Is Just the Beginning of Growth
Compared to DMs, emails can be longer and more thorough. Use emails to explain your company and products in greater detail. Describe your campaign and why you believe the influencer would be a good fit. DMs are a totally different animal. You can be more laid-back and direct in Instagram direct messages. DMs should be succinct, direct, and brief. Make it obvious that you want to collaborate.
Path Social's social media specialists will help you attract more followers and grow organically. People may give your Instagram direct message template a second look. Your account will gain followers if you use our Instagram influencers, promotional content, and a social media planning strategy. If you follow our recommendations, you may create an IG community focused on your niche. Make a name for yourself! With Path Social, you can start expanding your IG following right away.