Instagram Profile Blueprint—Your Path to Social Media Stardom
Instagram is a popular social media platform with 500 million daily users. Moreover, with over 80% of Instagram profiles following business accounts, it's an opportunity that marketers and influencers shouldn't miss.
It all begins with your profile.
The best ones share some key features. These include identifiable usernames, a distinctive profile picture, an engaging and informative bio, etc.
Therefore, it's vital to craft your profile picture carefully. Ready to make it stand out?
This article will walk you through the best tips to customize your Instagram profile, how to promote it, and more.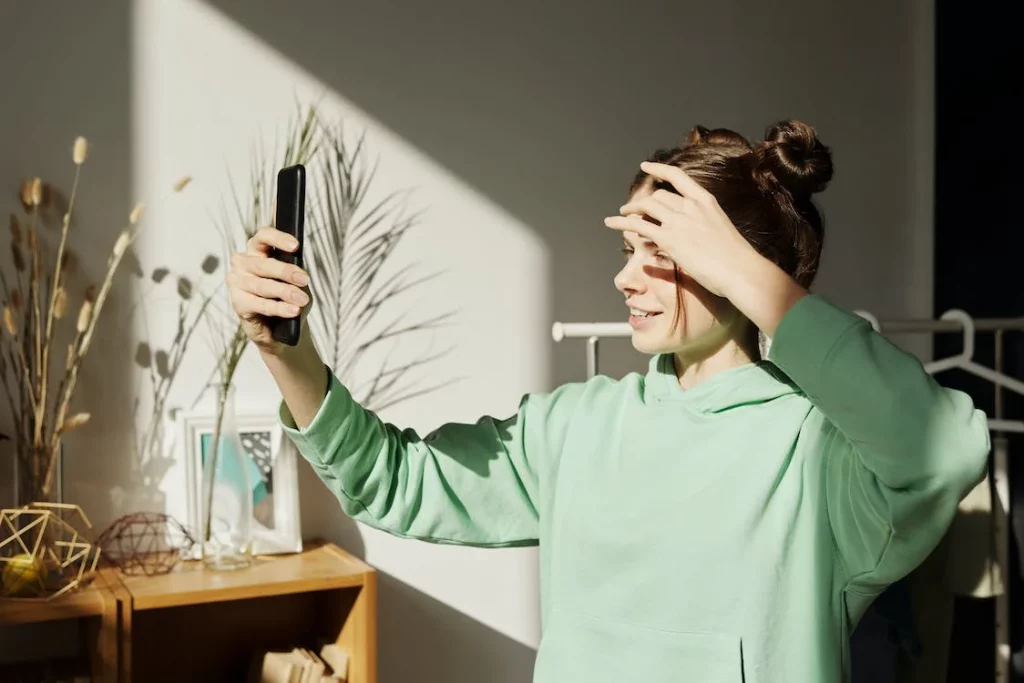 3 Proven Tips to Create the Perfect Instagram Profile Picture
When someone follows you, their Instagram profile picture is the first thing you notice. It's the primary focus for people visiting your profile, helping them understand your identity and brand.
Although selecting an IG profile photo may seem simple, there are important factors to consider. Here are five killer tips for choosing the perfect profile picture:
1. Select a Timeless Theme
To help your followers recognize your Instagram profile picture easily, avoid changing it frequently.
Choose a photo that isn't related to specific seasons or holidays, as it may become irrelevant. This will make your image relevant to your followers, simplifying their search for your posts and stories on grids. Plus, you'll avoid the stress of constantly updating your photo!
2. Crop Your Photo to the Perfect Instagram Profile Picture Size
Instagram profile pictures are small and require particular specifications for visibility. Here are key points to consider when choosing the perfect-sized image:
Upload an image at least 320 × 320 pixels, because Instagram shows profile photos at 110 × 110 pixels but stores them at 320 × 320 pixels.
Always employ a high-resolution image.
Instagram displays profile photos in a circular frame, so make sure you center important elements.
Consider using a recognizable logo or abbreviation for better visibility if your business name is lengthy.
3. Employ a Professional Instagram Profile Photo
When possible, opt for professional photos for your Instagram profile. While it can be challenging to find an affordable pro photographer, the investment is worthwhile.
Expert shots are visually appealing and demonstrate your commitment to Instagram and professionalism in your business.
If paid photography isn't feasible, use online resources or apps to enhance your photos and improve their quality.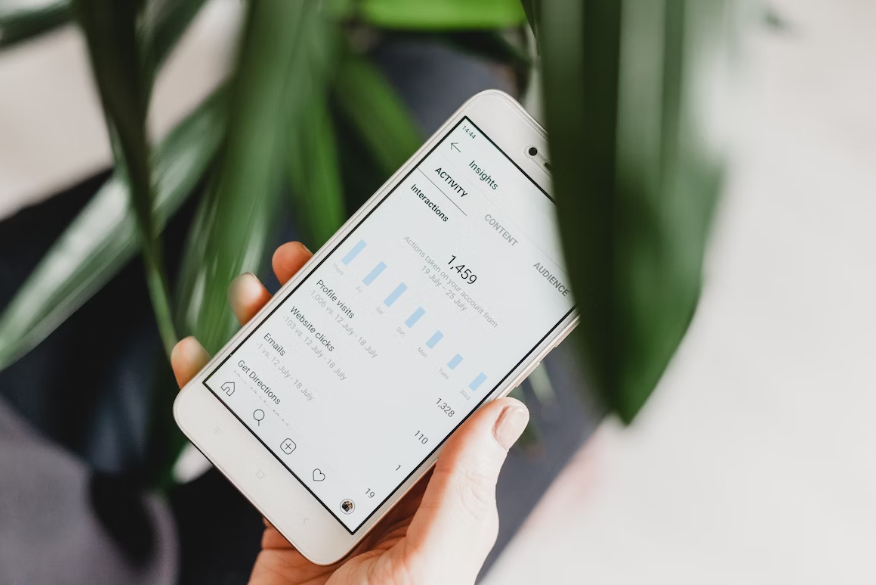 Can You See Who Views Your Instagram Profile?
Curious to know who checks out your profile? If you're an active user, you may wonder, 'Can you see who views your Instagram profile?' or 'Who stalks my IG profile?'.
However, due to privacy concerns, Instagram doesn't provide an official tool to see when users view your profile. The only way to have an idea is if someone interacts with your posts through comments, likes, or shares.
Whether it's a business, personal, or creator profile, you can't see the views on your posts. This applies to both Instagram accounts and non-account holders who browse the platform publicly on the web.
While Instagram tracks user habits and interests to deliver relevant content, it doesn't offer a feature to reveal Instagram profile viewers unless they reach out to you directly.
However, switching to an "Instagram Business Account" can provide useful data if you're interested in analyzing your followers and engagement.
Although it won't show who views your profile, it can help you understand how your IG account performs on the platform.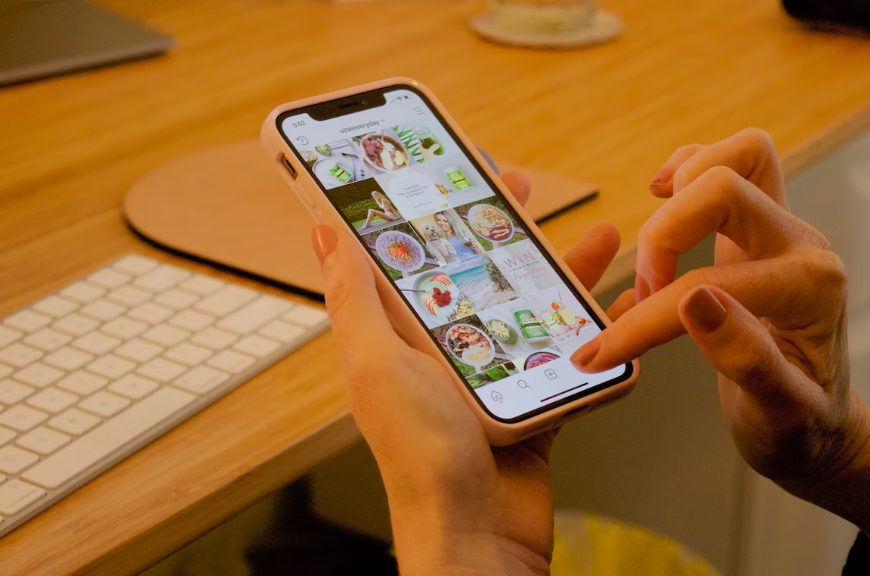 How Can I Promote Instagram Profile?
With over 2 billion monthly active users, Instagram is one of the best social media platforms to reach a targeted audience. However, you can't plunge into posting palooza and expect favorable results.
You must be wondering, "How can I promote Instagram profile to grow my business"? Promoting your profile involves several strategies and techniques to increase your visibility and attract more followers.
Here are a few killer ways you can use to promote your IG profile:
Create Useful Content and Posts
There are a few key steps you must follow to promote Instagram profiles effectively. First, you should create meaningful posts that capture your audience's attention. Crafting interesting, useful, and attractive content helps give users a compelling reason to follow you.
It's important to stand out from the competition. Many businesses typically use the link in their bio to redirect users to their websites and drive traffic.
Imagine sharing the necessary information directly within your Instagram post. This approach would offer users a welcome break from the constant flood of posts. Such posts compel users to visit external websites for more details.
You should understand how the platform's algorithm operates. It doesn't display your photo to all of your followers right away. Instead, it initially shows your post to a small percentage – typically around 10-20% of your followers.
Instagram then observes the engagement your content receives. The response from this initial group determines whether other people will see your post.
So, you must focus on crafting meaningful content that drives engagement.
Engage Through Story Stickers
Believe it or not, over 500 million users use Instagram stories daily, and the number continues to grow. Story stickers on your Instagram profile are an excellent method to encourage followers to engage, share experiences, and express their opinions.
This creates a loyal Instagram following, keeping all followers connected to your IG profiles and brands. Without further ado, here's how you can start with stickers:
Question Stickers: Question stickers are highly effective for engagement. AMA (Ask Me Anything) generates the highest level of interaction, and influencers widely use it to boost engagement. Don't hesitate to use this strategy for your brand. It allows you to gather your followers' opinions on your brand and understand their expectations. By doing so, you can provide the services your followers expect, effectively reach and satisfy their needs.
Quiz Stickers: With quiz stickers, you can make multiple-choice questions (MCQs) for your Instagram followers. You'll be able to track the results too. This way, your followers can find out if their answers were correct or not while you get to know which option was more popular.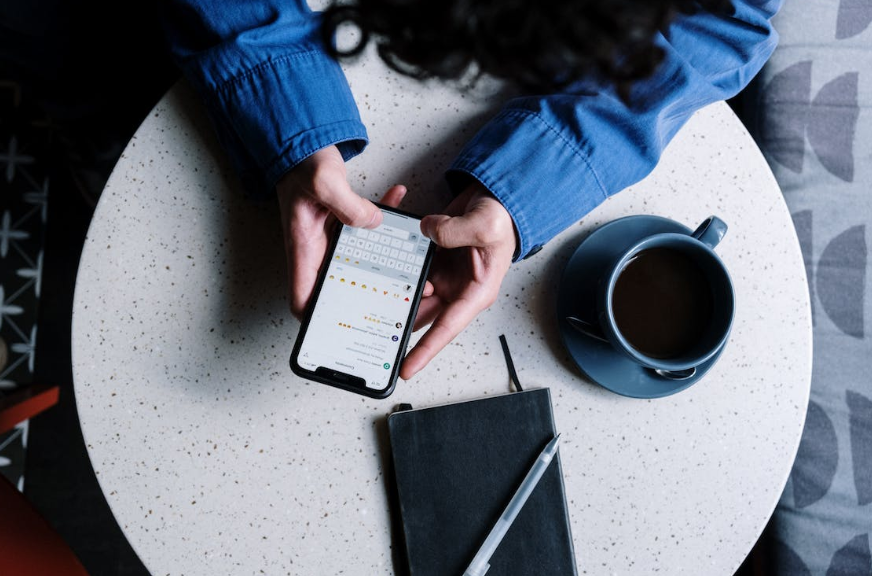 Use Hashtags for Your Instagram Profile
To promote an Instagram profile for free, use relevant hashtags on Instagram in your stories and posts to reach your target audience.
You can include anywhere between 25 to 30 hashtags in your posts, but choose wisely. Relevant hashtags increase engagement, so be careful in selecting the right ones.
Use the following hashtags to increase visibility and engagement:
Location-Based: Utilize location-based hashtags to attract your target audience and boost brand awareness among community members.
Popular Hashtags: Using hashtags such as #nofilter or other popular, creative ones helps expand your audience and highlight the human aspect of your business.
Industry-Specific: Hashtags enable you to reach people interested in brand content and connect with Instagram influencers using industry-specific hashtags.
Engage With Influencers
Paid campaigns aren't always necessary in influencer marketing. Smartly engaging with influencers can support their Instagram profiles and boost your brand visibility. 
Besides commenting and liking, make sure to repost influencers' posts so you can interact with them and reach a wider audience.
With various Instagram influencers available, it's best to choose influencers who align with your brand, for instance, finance influencers for financial services. This way, you can leverage their expertise to enhance your brand's exposure and effectively connect with your target audience.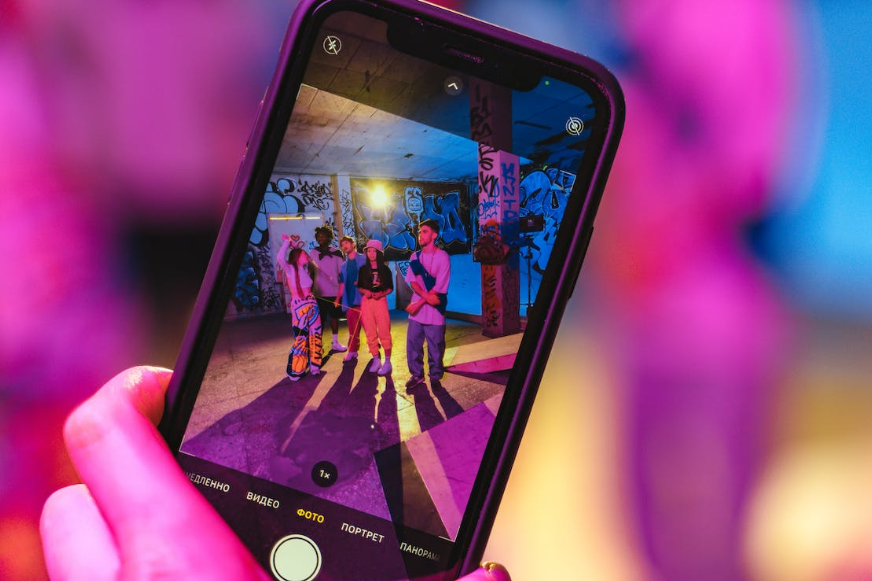 How to Share IG Profiles?
Whether you're an iPhone or Android user, there are plenty of ways to share IG profiles.
For instance, you can copy profile links, scan QR codes, or directly share profiles with others using Instagram's embedded messaging feature.
Let's explore how to share IG profiles:
Copy the Instagram Profile Link
Follow the steps to copy and share your IG profile with others:
Open the Instagram app.
Tap the right icon at the bottom.
Your profile, aka bio page, will appear.
Tap the "Share profile" button.
Now, select "Copy link" to copy the profile's URL.
Share it with people—outside or within Instagram.
Use the Instagram Profile QR Code
You can share your Instagram profile by scanning the QR codes on the profile page. You can also save the QR code in the gallery for future reference.
Open the Instagram app on your iPhone or Android.
Go to the profile page.
Tap the "Share profile" button.
Customize the QR code with emojis if you want.
To share your IG profile, open the app on the other person's cell phone you intend to share your profile with.
Instruct them to open the scan interface at the top-right corner.
Prompt "Follow" and "View Profile" options will appear on their screen.
Use Direct Message (DM)
Often, you may need to share other people's Instagram profiles with your family, friends, or even colleagues.
Here's how you can achieve it using direct messages:
Open the app on your iPhone or Android mobile.
Visit the profile you want to share.
Tap the "three dots" at the top-right corner.
Select the "Share this profile" option.
Choose the chat from the list of recent conversations by tapping the "Send" button.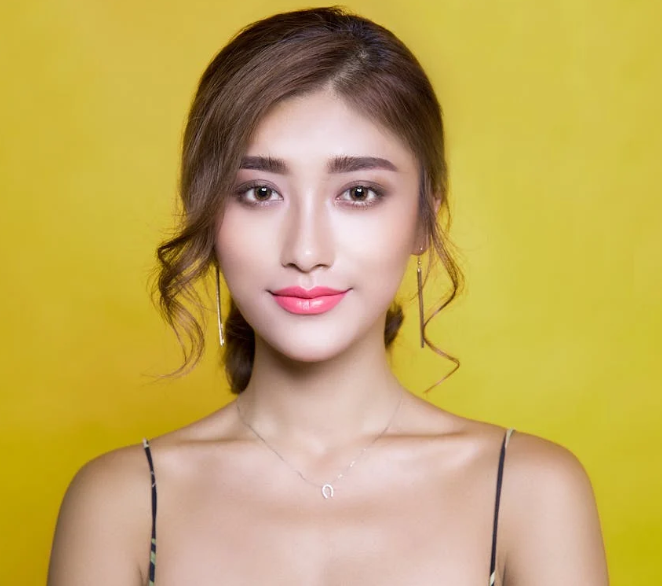 Best Tools to Manage Instagram Profiles
Regularly update your Instagram profile with fresh posts and content to retain your existing fans and get more followers.
However, updating your IG profiles with new posts and photos is increasingly challenging and time-consuming, especially for busy entrepreneurs.
Luckily, a wide range of platforms are available to schedule your IG posts in advance and keep profiles stocked with useful content. Moreover, you can monitor your post's performances 24/7.
Listed below are a few best tools to manage your Instagram profile effectively and make it stand out:
Instagram Insights
Instagram Insights is one of the best tools to manage Instagram profiles. It lets you keep track of your performance and followers.
Moreover, it provides information about the IG profiles you engaged or reached, your following, shared content, and interactions. You can stay updated on current trends, know more about the content your target group likes, and see how your profile performs.
It's important to note that Instagram Insights is exclusively available on the mobile app.
Iconosquare
Iconosquare is a user-friendly platform for social media management and analytics. It offers in-depth insights to measure and enhance both paid and organic performance.
With Iconosquare, you can effortlessly share important metrics with colleagues by creating automated reports that you can download easily as CSV or PDF files.
It also offers tools for tracking industry trends and competitors, allowing you to see how your performance stacks up against others.
Additionally, Iconosquare offers convenient features like an "intuitive scheduler" and the capacity to manage several profiles at once.
Ads Manager
Ads Manager is Meta's handy tool that does it all: create, manage, and track ads performance across Meta's platforms, including Instagram.
Ads Manager can help you do the following:
Create new ads.
Smartly target your market for better results.
Establish and handle your ad budget.
Run advertisements across various apps.
Ads Manager enables you to fine-tune campaigns, test ads' performance, and gain real-time insights. It's your go-to solution for effective ad management.
Instagram Profile Analyzer
The Instagram Profile Analyzer tool is an advanced AI tech that analyzes public IG profiles, providing valuable and reliable metrics.
It offers direct access to public profile data without requiring a third-party app or Instagram login. Using AI, it collects and analyzes the most useful publicly available Instagram profile data, including:
Engagement rate
Popular hashtags used
Total followers
Posts with the most likes
audience interest
Top post times
Posting frequency
Create the Perfect Instagram Profile?
Whether you're a business, content creator, or influencer, a perfect Instagram profile is necessary to establish your brand.
But it doesn't stop there. You should also create a customized campaign or landing page for the link in your Instagram bio. With a profile photo that reflects your brand's image, you can enhance your brand identity and gain a valuable following.
Looking to get the perfect profile to get more followers, go viral, or more? Choose Path Social! We offer tailor-made strategies and tools to help you refine your Instagram account. With Path Social, you unleash the true power of your Instagram account. Don't wait to create the perfect Instagram profile—let Path Social help you get there. Start growing and gaining Instagram followers today!