How Can I Promote Instagram Profile To Grow My Brand?
As a visual platform, Instagram is the perfect place to build brand awareness and promote products or services. With 2.3 billion monthly active users, the social channel provides a vast ocean of engaged audiences for targeting and an opportunity to build a loyal following. You must ask yourself, "How can I promote Instagram profile to grow my brand?" Let us count the ways.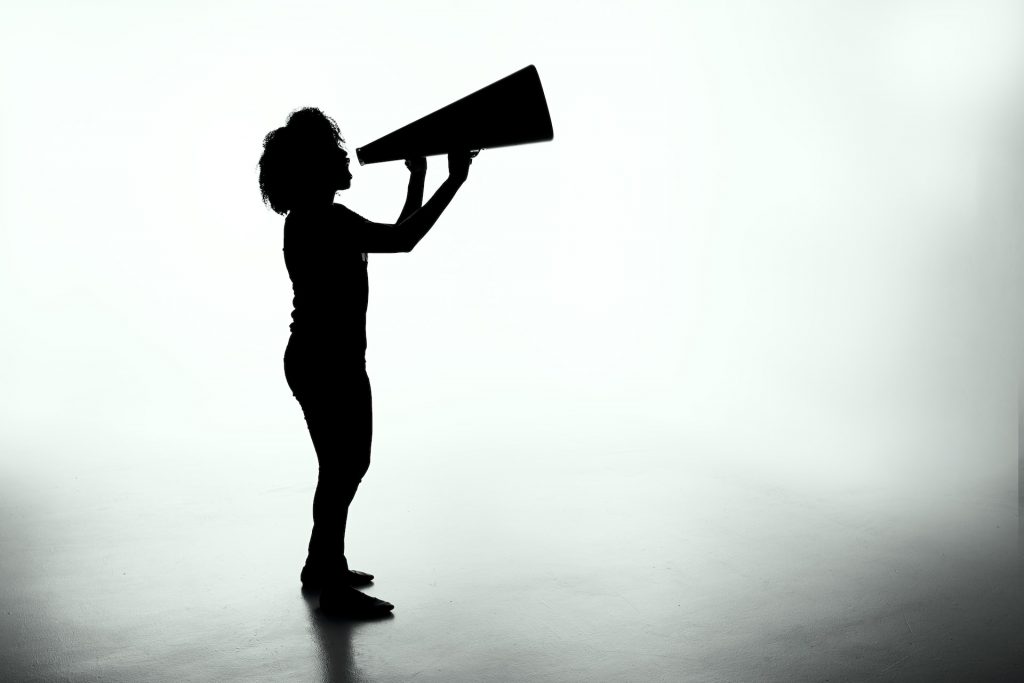 How Can I Promote My Instagram for Free?
Anyone can use Instagram for free, whether they want to create a personal account, professional creator, or business page. "How can I promote my Instagram for free?" you may ask. You can promote your Instagram profile for free simply by posting content.
You need to know some tricks to generate interest in your brand and reach active Instagram followers with your posts. Get these right, and you'll achieve consistent organic Instagram growth!
How Can I Promote Instagram Profile To Attract Followers?
How do you stand out on a crowded platform where everyone competes for attention? How do you promote your Instagram profile and earn the benefits of a large Instagram following?
Are you ready to discuss the most effective ways to boost your visibility on the platform? First, let us ensure that you'll convert your profile visitors into active Instagram followers. Make sure to check these items off your to-do list:
Choose a standout profile picture. Know how to choose the best DP for your brand. Find out the right size and resolution for an Instagram profile photo. Learn tips for an eye-catching DP that genuinely represents who you are.
Optimize your bio. You don't have a lot of space in your bio section, so use it well. Write a clear and informative bio, add a link to your bio, and know how to optimize it so your page will rank high in searches.
Curate your main Instagram grid. Your main Instagram grid serves as your resume and portfolio. How you curate your profile grid will help visitors decide if they want to see more of your content. Your grid should communicate your brand's personality, voice, and value effectively.
When deciding the overall aesthetics of your page, think about the kind of impression you want to make. Consider what your target audience will find appealing and worthy of their attention.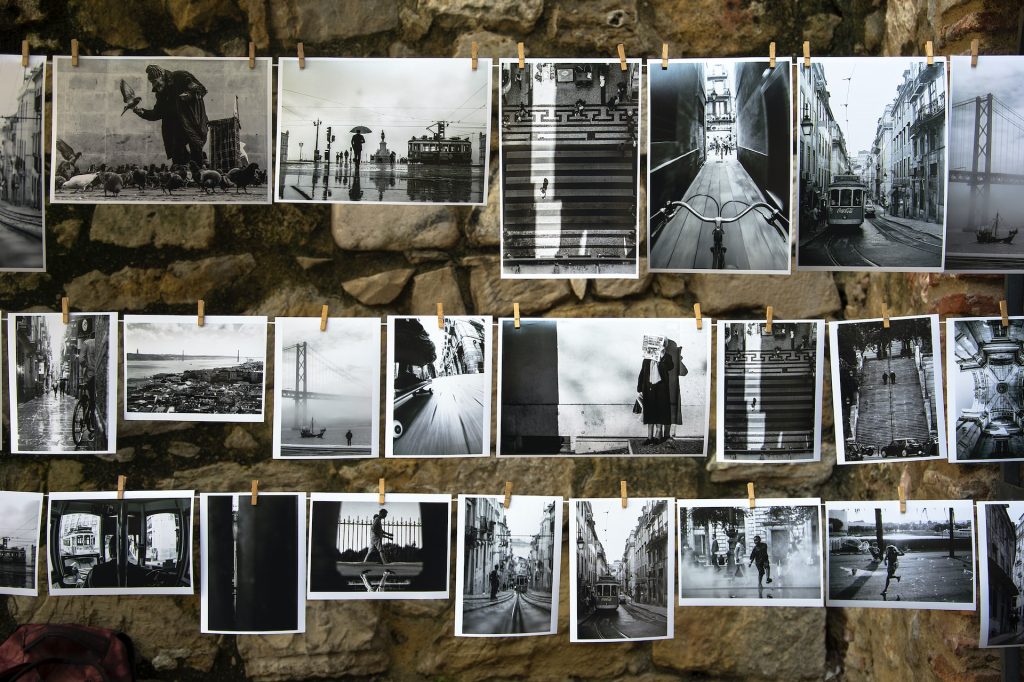 How To Promote Your Instagram on Other Platforms
Your target audience on Instagram is most likely on other social platforms as well. Your second tip for "How can I promote Instagram profile to capture more audiences?" is to cross-promote your page on other platforms.
This is one of the quickest ways to make your presence known on Instagram for free. Share a direct link to your Instagram profile on your Facebook, TikTok, Pinterest, YouTube, etc. Do the same on your blogs or website. Don't limit yourself to regular posts. On Facebook, for example, feature your Instagram in a story. Don't forget to tag friends and family whenever possible.
Another way to cross-promote is by sharing an Instagram post on your other channels. Always add the direct link to your profile URL and a call to action inviting people to check you out. Instagram Reels are perfect for sharing YouTube Shorts and Pinterest Stories.
Do you have a physical store? Post QR codes that lead directly to your Instagram page on your walls. Print the QR code on receipts, menus, flyers, and packaging. Make it easy for visitors to find and follow you on Instagram.
How To Promote Instagram Brand With Reels
Thanks to TikTok's massively popular short-form mobile videos, Instagram Reels also become the most popularly consumed content on the platform. Audiences enjoy the visually and auditorily immersive experience of watching videos, so take the time to perfect your Reels skills.
"How can I promote Instagram profile with Reels?" Keep the following tips in mind:
Create Reels content that's uniquely your own. Promote your brand in a Reel without being salesy. For example, do a motivational monologue or tell jokes during a makeup tutorial. Perform a trending dance routine featuring your latest fashion products.
Identify trends. Whether it's a song, the latest dance craze, or trending effects, don't miss the chance to be part of the hype. It's a great way to get your content in front of new people and introduce your brand to them.
Keep it simple. Users engage more with videos they can relate to than those with a whole production behind them.
Use Reels to inform and not just entertain. Offer tips and share hacks. Show viewers your funny side to entertain them. But avoid using Reels to sell your products or services.
Reels may take longer to create, but they generate more views and engagement than regular posts. Users are more likely to stop scrolling to watch and finish a Reel than to look at a photo. Reels also allow you to hold your audience's attention longer, so take full advantage of this bonus.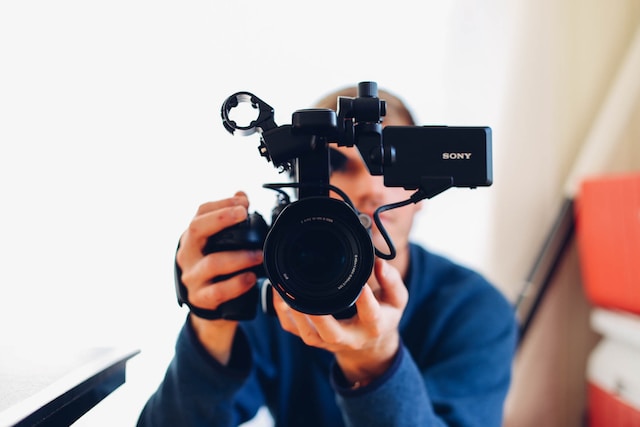 How Can I Promote Instagram Profile Through Optimization?
There are a number of optimization strategies you can use to promote your Instagram profile. Optimization helps you boost your visibility to the right audience. Two of the most common tricks used on Instagram are hashtags and tagging.
Using the right hashtags in your captions will help people searching for specific content find yours. Your profile will rank higher in search results if you use hashtags relevant to your content and your audience's interests. How do you choose the right hashtags? Here are some tips:
Make a list of industry hashtags and niche hashtags relevant to your brand. Include location-based hashtags or hashtags that combine a location with an industry- or niche-related keyword.
Make a list of hashtags that describe your brand, product, or service.
Identify the most searched hashtags based on these three lists.
Create a hashtag for your brand.
Don't forget to include seasonal, event, cultural, or awareness hashtags if using them is appropriate for your content and audience.
Here's another trick to optimize your content for local discovery. Tag your place of business' actual location or general vicinity. If you don't have a physical store, you can tag an area that your target audience frequently visits or popular landmarks surrounding it. Geo-tagging is especially helpful for food, travel, photography, or adventure pages. You may also tag your followers or other accounts when sharing their content (with their permission).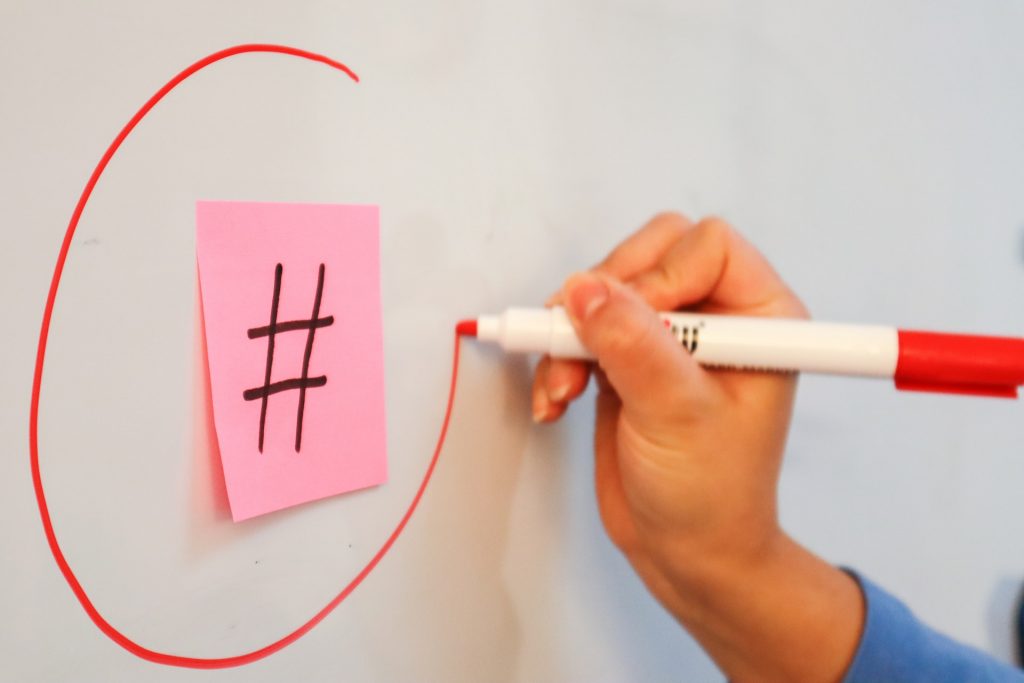 How Do I Promote My Business on Instagram Through Paid Tactics?
If you have a marketing budget, you may ask, "How do I promote my business on Instagram through ads or sponsorship?" Here's your essential guide to boosting posts on Instagram and collaborating with other brands.
How To Create a Promotion on Instagram
Boosting a post is the simplest way to turn a feed post into an ad and create a promotion on Instagram. A boosted post can reach a highly targeted audience within a specified timeframe. Boosting a post can drive profile visits, build brand awareness, and increase followers. "When you create an ad using boost, you can choose whether your advertising goal is more profile visits, website visits, or messages." Take note that you need a business profile to boost a post.
These are the basic steps to boost a post from your mobile device:
Go to your profile.
Tap the post want to boost. Avoid boosting posts featuring images greater than 8 MB.
Below the post's image, tap Boost.
Fill in the details of your ad. Set your goal, audience, budget, and duration. Tap Next once you've completed these details.
If you didn't link to a Facebook account when you set up your Instagram professional account, the system will prompt you to connect an account. You can choose an existing account or tap Skip.
To complete your ad, tap Boost post under Review.
If you're creating a new post and want to boost it, toggle on the Create Ad option before you share your new Instagram post. You can also boost a Story or boost a Reel to promote your Instagram profile further.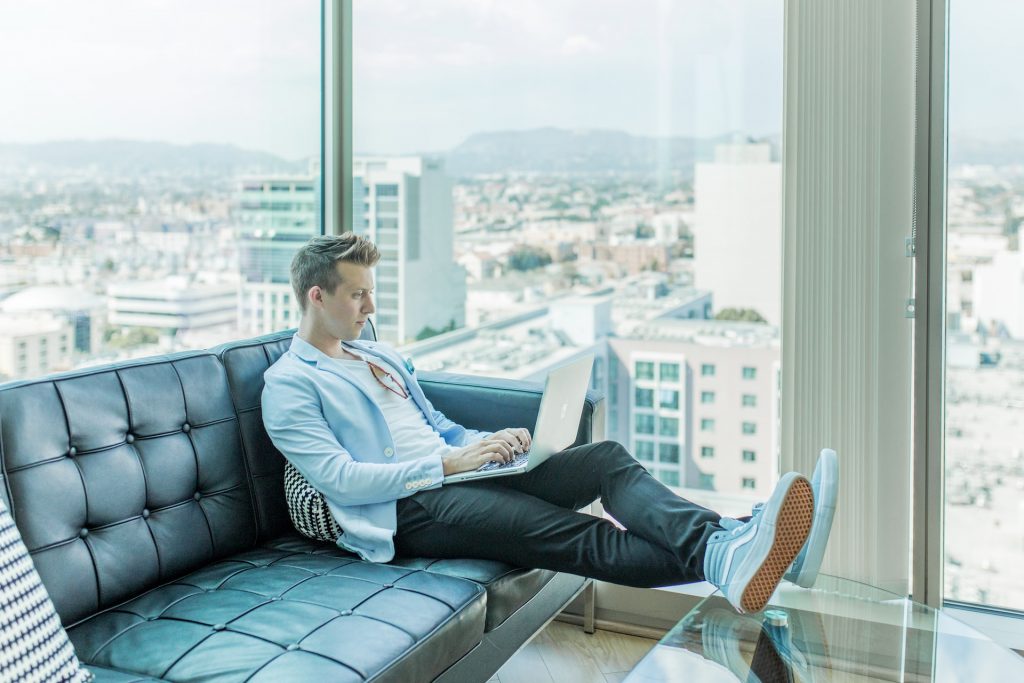 How Can I Promote Instagram Profile Through Collaborations?
Another popular question is, "How can I promote Instagram profile through collaborations?" A collaboration may be in the form of influencer marketing, brand ambassadorship, affiliate marketing, or branded content.
Influencer marketing involves working with an influencer who shares your target audience. Ideally, the influencer must have a more extensive follower base than you. They should also work within the same industry or niche. Depending on your budget and goals, you can work with a nano-, micro-, macro-, or mega-influencer.
Brand ambassadorship differs from influencer marketing in terms of how an ambassador represents and markets your brand and products/services. Brands typically choose influencers for their audience base. Ambassadors are people who already love and support your brand and whose loyalty you can tap to promote it to their followers.
Affiliate marketing on Instagram allows affiliate creators "earn a commission on sales made from product tags in feed posts, Stories and Reels, and from products in their shop." This option is perfect for businesses selling Instagram products via an Instagram Shop.
Branded content is content made by a creator for a brand and for which they receive compensation. The compensation may be in the form of money or something else of value offered by the business partner.
Collaborating with other accounts gives you access to the audiences of these accounts. So it's important to choose partners who work within the same industry or niche, have the same interests, and share your target audience. You should also make sure that your partner has authentic and highly engaged followers. These partners can help heighten the visibility of your profile and content so that you can grow your following and engagement.
Before engaging in a paid collaboration, familiarize yourself with Instagram's Partner Monetization Policies and Branded Content Policies.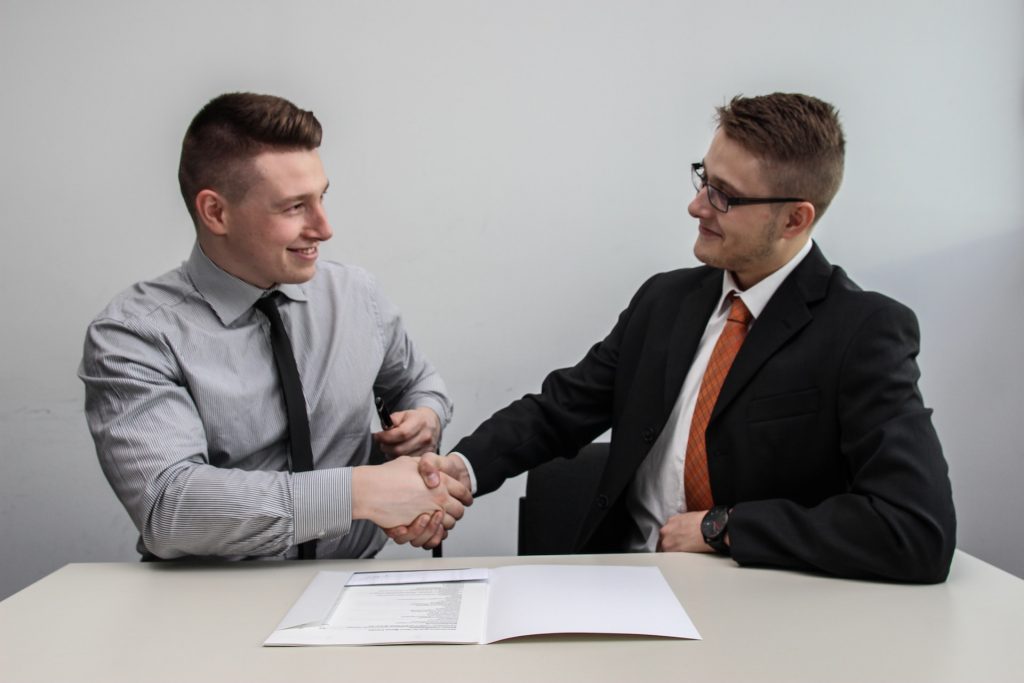 Promote Your Instagram Profile With Expert Help
Building brand awareness and growing followers are the primary goals of businesses and influencers who are just starting on Instagram. "How can I promote Instagram profile?" is the most critical question you need to answer to be confident that you're on the right track to success.
Employing multiple strategies to grow your presence on Instagram is the most effective approach. In addition to all the tips listed above, you can also get expert help. Promote your Instagram profile with help from an expert in Instagram growth strategy, a company like Path Social.
Instagram is a fiercely competitive platform; reaching your target audience is the biggest challenge brands face. If you have an advertising budget, you can give yourself a competitive edge by boosting a post or running a campaign. This approach will give you the advantage of precise audience targeting. Or you can use your budget to subscribe to a Path Social growth service plan.
Path Social also leverages the power of advanced, proprietary AI technology to target the right audience for a client. Whatever industry or niche you're in, Path Social will find real users who are genuinely interested in what you have to offer. With Path Social's monthly plans, you can expect consistent growth that lasts.
You'll also have access to a dashboard where you can monitor your account performance. You'll get accurate and actionable insights to help you further optimize your growth strategy. You'll also have the expert guidance of Path Social's team of social media specialists. Or you can opt for a dedicated Success Account Manager to help steer your strategy toward your goals.
Path Social only engages in hands-on, organic outreach and promotion to get you authentic, long-lasting, and highly engaged followers. Tens of thousands of brands from all industries trust Path Social. Start growing and gaining Instagram followers today!