Selling on Instagram: How To Become a Champ in It
Remember the days when you joined Instagram simply to share photos with close friends? Time has flown, and now this social media app has become a powerful marketing tool, offering opportunities to grow your business. You can now effectively sell on Instagram.
Small businesses are leveraging Instagram to sell goods and services, tapping into its vast potential for business growth. It also helps them gain the recognition to set their first few steps in the business world.
Instagram's large user base and visual nature create a one-of-a-kind venue for vendors to promote their goods. Using this app, businesses can make meaningful connections with prospective buyers.
However, becoming a successful seller on Instagram isn't as simple as posting product photos and calling it a day. If you want to turn your fans and followers into actual customers, you need a strategy.
This article will explore the ins and outs of selling on Instagram, from setting up your business profile to implementing effective strategies that drive sales.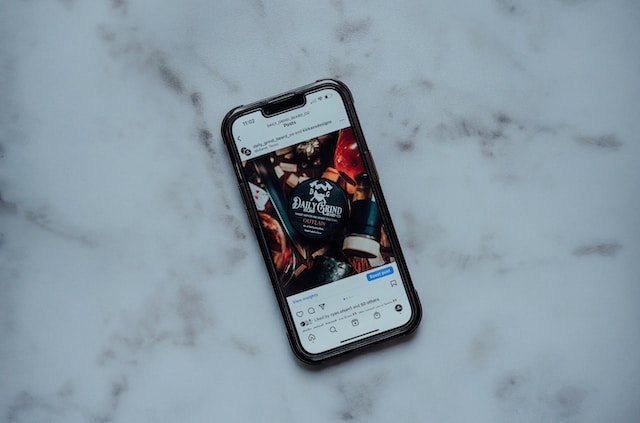 Why Should You Be Selling on Instagram?
Instagram has over two billion monthly users worldwide. It has become one of the most frequently used apps globally, replacing YouTube and Facebook. With countless users scrolling through feeds every day, your target audience is likely present, waiting for you to sell to them.
Instagram reveals that 70 percent of shoppers rely on the app for product discovery. The numbers speak for themselves—Instagram is a prime platform for selling and connecting with potential customers.
Selling your products on Instagram offers several advantages:
A large audience translates to increased traffic to your Instagram e-commerce page.
The platform allows you to showcase your products effectively, providing clear visuals to potential customers.
Instagram is highly popular among Millennials and Gen Z users, making it an ideal platform to target these demographics.
Setting up your e-commerce business on Instagram requires no initial investment.
Selling on Instagram without a website is simple.
One-third of all story views on Instagram are from business accounts, indicating this platform's immense reach and potential engagement.
81% of people say it is a great platform to research products.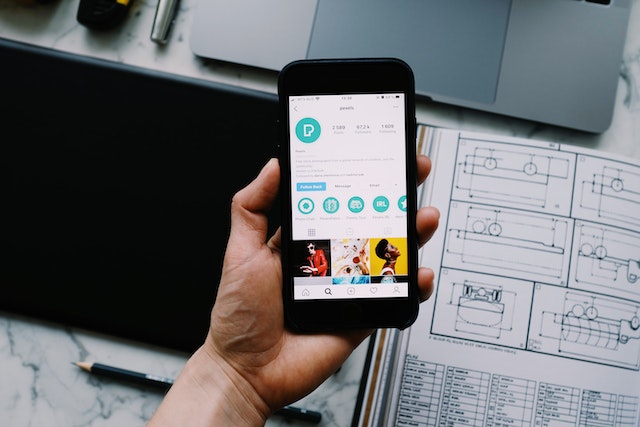 How to Sell on Instagram
Ready to sell on Instagram? Check out these steps that will guide you on how to sell on Instagram like a pro:
Set Up Your Business Profile
The first step in selling on Instagram is to get your business profile all set. It has extra tools and information than a personal account to help you become an Instagram seller. If you don't have one yet, we'll help you set one up. Follow these steps:
Convert your personal account: To convert to a business account, you need to have a personal account first. Then, go to your account settings and select "Switch to Business Profile."
Choose a relevant category: Choose a category for your Instagram product that perfectly matches your business or niche. By selecting the right category, Instagram gets a clear picture of your target audience and can recommend your profile to users who are into similar content. It's all about connecting with the right people and gaining visibility in your desired community.
Complete your profile information: Your bio is what your visitors will first see when they land on your profile. So, make sure it's compelling. It should give a clear explanation of your business and offerings. Sprinkle in some relevant keywords to enhance your discoverability in search results. Finally, add a link to your website for your direct visitors to make their purchases.
Enable Instagram Shopping: Make it easy for your Instagram audience to discover and buy your products. Connect your business profile to a Facebook catalog and enable the tagging feature. This way, you can effortlessly tag items in your posts and stories, giving potential customers a seamless shopping experience.
Create Compelling Content to Start Selling on Instagram
Create captivating and visually appealing content to sell on Instagram effectively. Engage your target audience by using these tips for creating compelling content:
High-quality visuals: Use high-resolution images and videos that showcase your products in the best light. Consider investing in professional photography or editing tools to enhance the visual appeal.
Product demonstrations: Don't just tell your customers. Show them what you've got. Create videos or give a demo of how your products work. Moreover, share the benefits they bring to customers. This builds trust and gives potential buyers a firsthand look at the value your offerings bring. Let your products shine and win over those eager buyers.
User-generated content: Boost your credibility and build trust by sharing user-generated content from happy customers on your profile. By showcasing their experiences with your products, you provide social proof that can significantly increase the likelihood of conversions. Let your customers do the talking for you.
Instagram Stories: Use Instagram Stories to showcase limited-time offers, behind-the-scenes footage, or product sneak peeks. Stories provide a sense of urgency and exclusivity, driving engagement and sales.
Shoppable posts: Utilize Instagram's shoppable posts feature to tag products directly in your images or videos. This lets users tap on the tags and purchase without leaving the app.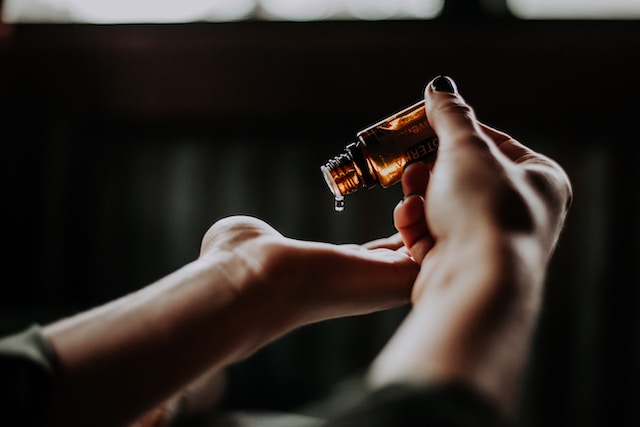 Leverage Instagram's Features To Start Selling on Instagram
Besides just the e-commerce features, you can use many other Instagram features to get noticed. Once you are popular, the chances of selling spike high. If you want to go down that road, here are a few features you can use for selling on Instagram:
Hashtags: Hashtags can help you increase the visibility of your posts. But do you know how to use hashtags on Instagram? You can research popular hashtags relevant to your industry and incorporate them strategically. Overusing hashtags can make your posts appear spammy. So, avoid doing that.
Instagram Live: Build trust and foster a sense of community by hosting live sessions on Instagram. Utilize Instagram Live to showcase new products, address customer queries, and offer exclusive discounts. The interactive nature of live sessions strengthens engagement and connection with your audience.
Instagram Insights: Utilize Instagram's analytics tool and Insights to gain audience and performance insights. Analyze metrics like reach, engagement, and follower demographics to fine-tune your selling strategy and achieve better results.
Instagram Shopping: Promote your products through the Instagram Shopping feature. Create a visually appealing shop section on your profile where users can explore and purchase your offerings directly.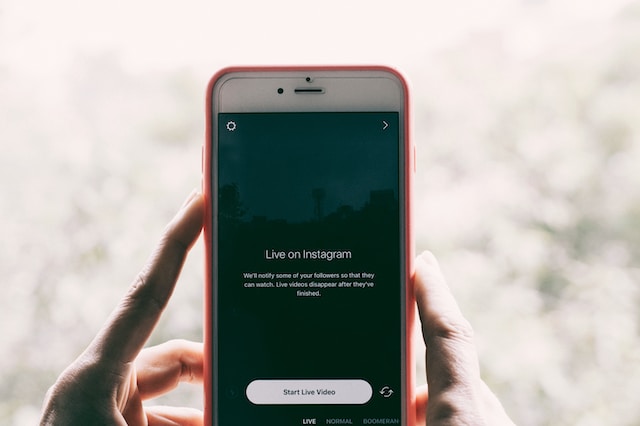 4 Strategies for How To Sell Products on Instagram
How do I sell products on Instagram that belong to different categories? What can be your strategies for each type of product? To maximize your selling potential on Instagram, consider implementing the following strategies:
Cross-promotion: Want to talk about how to sell pics on Instagram? Spread the word about your Instagram profile by leveraging your other social media channels and website. Don't forget to find and share your Instagram URL in your email newsletters, blog posts, and marketing materials. This will help drive traffic to your profile and expand your reach beyond Instagram.
Influencer partnerships: If you've been wondering, "How to sell clothes on Instagram," this one's for you. Team up with influencers in your niche to get more audience. These influencers have built a loyal following who trust their recommendations. This makes it a powerful strategy to connect with potential customers and drive sales.
Engage with your audience: Don't keep your audience waiting. This one goes for every category of products. Respond to comments, direct messages, and mentions in a timely manner. Engaging with your followers shows you value their input, build trust, and boost loyalty. It also increases the chances of turning them into paying customers.
Run Instagram ads: Do you wonder "How to sell art on Instagram?" Utilize Instagram's advertising platform to reach a wider audience and promote your art products or services. Instagram ads can be highly targeted, allowing you to reach specific demographics or interests relevant to your business.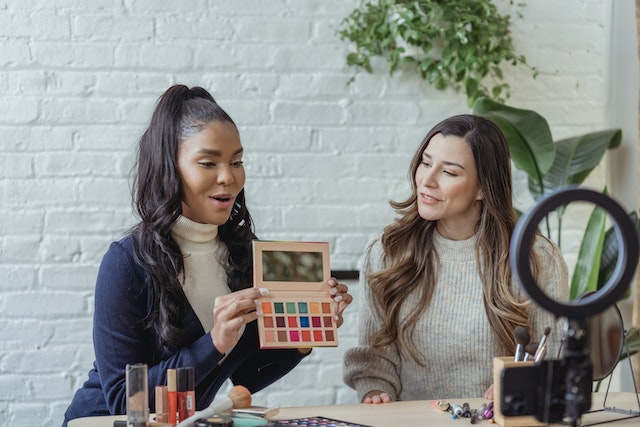 Creating Engagement for Selling on Instagram
A major part of selling on Instagram relies on creating engagement with your posts. But what kind of posts keep your customers engaged? We have some ideas we'd like to share with you.
Give a boost to your product sales with these Instagram post ideas:
Ensure you maintain a schedule to get your product in the eyes of your followers. You can use content scheduling on Instagram to establish a regular posting schedule. This way, your community will wait for your post to engage and check out your offerings on those days.
You can build a connection with your prospects by sharing behind-the-scenes of your craftsmanship. You can use Instagram Stories or Reels to give them a glimpse of the effort you put into creating your products. It will give them another reason to love what you're offering.
Show your product's features so customers can choose from different colors, sizes, and materials.
Make your Stories last longer by highlighting them on your profile. This will make sure that your buyers can revisit certain products when they want to see them again.
Capture attention with stunning flat-lay images, showcasing your products arranged artfully on a flat surface, photographed from an overhead perspective.
Request permission from customers who tag your products in their photos and videos and showcase their content on your business account. This user-generated content user-generated content adds authenticity and encourages others to engage with your products.
Leverage Instagram Stories to create informative step-by-step guides or share longer videos using Reels. This helps educate your audience about the products you're selling on Instagram and provides valuable insights.
Utilize the question sticker in your Stories to invite inquiries about your products. This interactive approach allows people to learn more and gain confidence in making a purchase. Answering their questions helps build trust and foster engagement.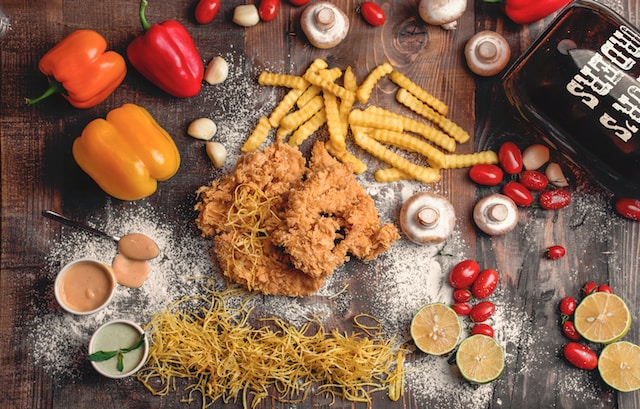 Rules for Selling on Instagram
You can't expect to break the rules for selling on Instagram and be everyone's favorite at the same time. So, you need to ensure that every post lies within Instagram's terms of service. Make your selling strategy compliant with the rules.
Keep in mind the following essential rules if you want to be a successful seller on Instagram:
Be transparent: If you're selling on Instagram, you should have nothing to hide. Communicate any sponsored or paid content in your posts or stories to your audience. By maintaining this transparency, you will earn the trust of your buyers.
Respect intellectual property rights: When selling on Instagram, do not use content you don't have rights to. Infringing on copyrights or using other people's intellectual property can get you in trouble. It can also make you seem less credible, making your audience skeptical of buying from you.
Follow community guidelines: Familiarize yourself with and adhere to Instagram's community guidelines, promoting a respectful and inclusive environment while avoiding offensive or inappropriate content.
Avoid spamming: Do not engage in spam-like behavior, such as excessive self-promotion or sending unsolicited Instagram direct messages to users. Focus on providing value to your audience and building authentic connections.
Maintain quality and consistency: Consistently deliver high-quality content that aligns with your brand image. Avoid posting irrelevant or low-quality content that may diminish the perception of your brand.
How to Sell on Instagram Without a Website
Just because you're starting a business or have a product to sell doesn't necessarily mean you should have a website too. It could be a huge investment, and you might not have the means to go for it yet.
So, we have news for you. You can start selling on Instagram for free. We have a few strategies you should get familiar with if you don't know how to sell on Instagram without a website:
Utilize Instagram Shopping: What's better than having your audience shop directly from the app? No need to switch to a third-party store or a website. Your prospects can simply select and purchase the product they like.
Leverage third-party platforms: If you want your storefront to have a custom look, you can use third-party platforms. Display your products, share your price, and transact without a website. Ka-ching!
Direct users to other platforms: Leverage your Instagram popularity for selling on Instagram vs. Etsy, eBay, and Facebook marketplace. When your audience lands on your profile, they should be able to spot a link to your store. Your customers can then visit the link and place their orders.
Engage with your audience through direct messages: Engagement is the heart of your Instagram marketing. Keep your potential customers hooked by interacting with them through Instagram's direct messaging feature. Respond to them, tell them about your new offers, and guide them about what you're selling on Instagram currently.
Collaborate with influencers: Look for influencers with strong presence because their presence can help you find yours. Partner with them and promote your products through their posts, stories, or dedicated shoutouts. This will help you drive traffic and sales without needing a website.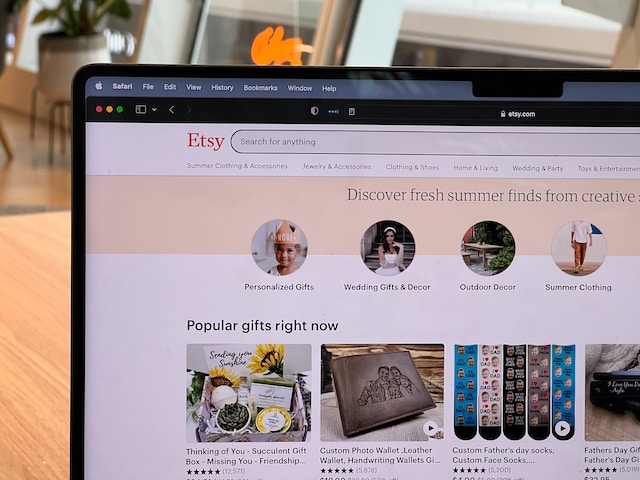 Why Businesses Need to Use Instagram
If you have a product that you want to sell, Instagram is the right platform. Instagram has the potential to give you exposure to a large audience. Moreover, it provides eCommerce features that direct your prospects to your online store.
Instagram also enables many small businesses and Instagram entrepreneurs sell their products online, even if they don't have a website or a store.
You only have to set up your profile and get started with selling on Instagram. Implement the genius Instagram engagement strategies we've mentioned in the blog. The better you understand its features and their use, the sooner you will be able to maximize your sales production.
Along the way of your DIY marketing, you will need a helping hand. Well, no worries about that either, as you can rely on Path Social. We offer an all-in-all platform of Instagram influencers and a proprietary AI targeting algorithm. Our service will help you grow your Instagram community organically.
With the right approach and dedication, we'll help you establish a successful online business and achieve your selling goals. Start growing and gaining Instagram followers today by signing up for our services.