Why Can't I Reply to Messages on Instagram? I Need Help!
The Instagram DM system has received many upgrades over the years. Most functionality found in typical messaging software like WhatsApp or iMessage is now available in Instagram's direct messages (DMs), which considerably improved over previous versions. All these apps truly are just becoming the same app, but you can use that to your advantage. Your business or brand can function from better functionality with message replies. Maybe you have tried to reply to a message and failed. Did you ask, "Why can't I reply to messages on Instagram?" Hopefully, we have some answers for you.
The reality in 2023 is that Instagram performs as an instant messaging software and a social media site. The average person doesn't just go on that app to view photos and watch reels. It's almost used interchangeably with iMessage or Whatsapp.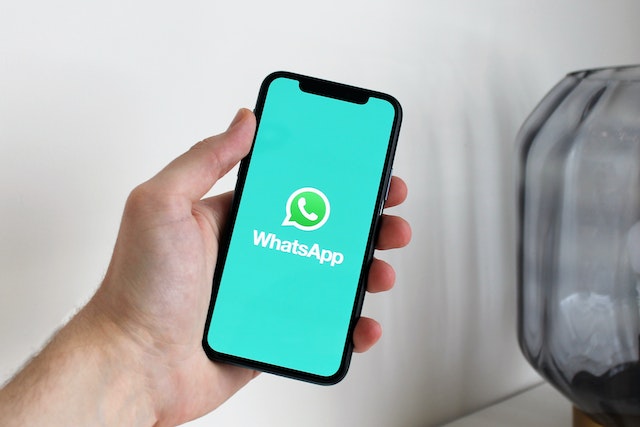 Users are sending and receiving millions of Instagram messages daily. In order to give its customers the greatest experience possible, the Meta-owned platform has been adding a number of features to its messaging app. In addition to texts, users can send each other images, videos, GIFs, voice messages, and emoticons and respond to Instagram stories.
As a content creator, the reply to message feature is another avenue you should capitalize on. If you are hitting a roadblock, let the social media experts here help you. We will give you the tips and tricks that you need. (Hint: It may be much more than just your internet connection.)
Why Can't I Reply to Messages on Instagram? Everyone Else Can Do It.
When using the chat feature on Instagram, you can now reply to a specific message rather than the entire conversation. This has been especially helpful for individuals currently participating in huge group discussions where it could be challenging to discern who is replying to whom. If you followed our tips on creating a group chat, you may run into this issue.
You can use Instagram group chats for a number of purposes. Some can be useful for planning activities or group discussions, while some are just for fun. If you want to make the best of the engagement in your inbox, you may ask, "Why can't I reply to messages on Instagram?" I can't have my supporters go unanswered in my DMs."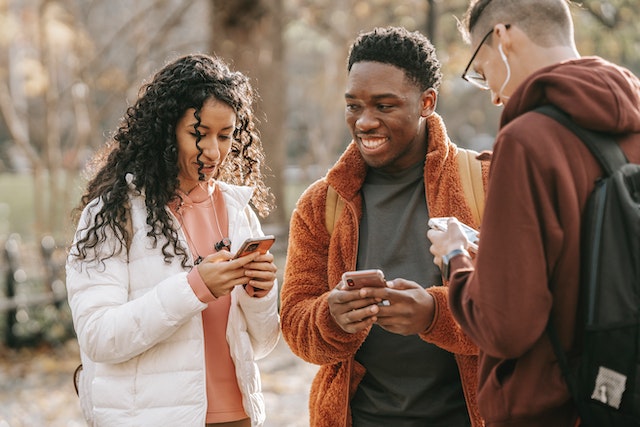 Some influencers who use the chat feature have complained about problems. You aren't alone. Being that Instagram is one of the most popular platforms for communication worldwide, tthis can be frustrating. It makes sense to want to optimize communication with followers.
It's crucial to ensure that you can send and receive messages correctly, and this tutorial will make it easier for you to spot any issues you may be having and fix them. The majority of Instagram's features are simple, but some, like the way the group and chat capabilities are designed, are not. We have you covered. This post is for you if you require a step-by-step guide and are struggling to troubleshoot this issue.
How To Respond to Messages on Instagram in the First Place?
Before you ask, "Why can't I reply to messages on Instagram?" consider that there is a chance that you can reply to messages on Instagram, but you're doing it wrong. Yes, the problem is you are not following the right steps. Don't worry about it. We've got you covered.
How To Respond to Messages on Instagram on an Android or iPhone
Instagram is optimized for cell phones, as you know. The official Instagram app on a mobile device is the easiest way to reply to DMs. Here are the steps to respond to Instagram direct messages on a mobile device.
Follow these steps:
Use your email address, user name, and password to launch the Instagram app and log in. This works best with existing accounts.
Select the Instagram Direct Message button. The paper aircraft icon on the right side of the Instagram Story section usually represents this. Found it? It should be in the top right corner of your screen.
Open the desired chat. Instagram notifies the other party immediately, so make sure this is a message that you intend to send. It would be helpful to have a second account to test this out with.
You can reply to a message by tapping and holding it, then clicking the "Reply" button in the bottom left corner. It will then quote the message.
Type the desired message.
Simply enter your message and press "Send."
So, how did it work out for you? Easier than you thought, isn't it? If you have executed this correctly, you should see a little "you replied" stamp " stamp. However, if you couldn't see the options listed above, have you tried to use this feature on a desktop? Maybe the answer to "Why can't I reply to messages on Instagram?" is a change of scenery.
How T to Respond to Messages on Instagram Desktop
If you ask, "Why can't I reply to messages on Instagram?" have you tried your luck with Instagram Desktop? It's not the same as your iPhone app, but it's a good tool to tide you over. The settings on Instagram's desktop app can look slightly different than those on the mobile app, but the procedures are fundamentally the same.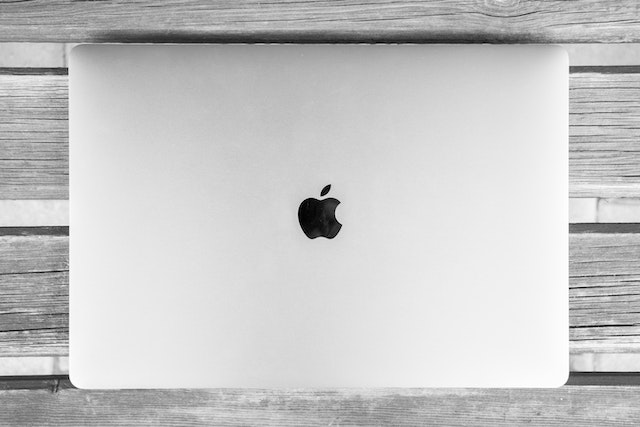 "Why can't I reply to messages on Instagram?" Here goes:
On your MacBook or PC, use the following actions to respond to a specific Instagram message:
Use any browser of your choice to visit the Instagram.com site.
Enter your login information.
On your screen, in the upper right corner, tap the Instagram Direct messaging symbol.
Place your cursor over the message you want to reply to. Three possibilities become available as a result.
Select the "reply" message option by clicking the back arrow icon between the three dots and the emoji menu. If you want to reply with an emoji, check out our article. Again, Instagram quotes the recipient's message in quotation marks.
Hit enter or click the "Send" button after entering your message in the message entry field.
Instagram for the desktop will also show the exact messages that you have replied to. Until you troubleshoot any potential issues with replying to messages directly, learn how to respond to messages on Instagram desktop. You can also see direct message notifications for incoming messages here.
Why Can't I Reply to Messages on Instagram? Well, Did you Consider This?
The answer to " Why can't I reply to messages on Instagram?" could be very simple. Not every fix requires consulting the office IT nerds. Sometimes all you need is a quick switch to your app store.
Are you using the latest version of the app?
I'm sure you think this is a no-brainer and probably doesn't apply to you. Like any other application, Instagram requires regular software updates to work effectively. These software updates are crucial for your program since they occasionally include new features, bug patches, and app optimizations. You may think you are using the latest app configuration, but you may not be. We suggest that you give it a quick check.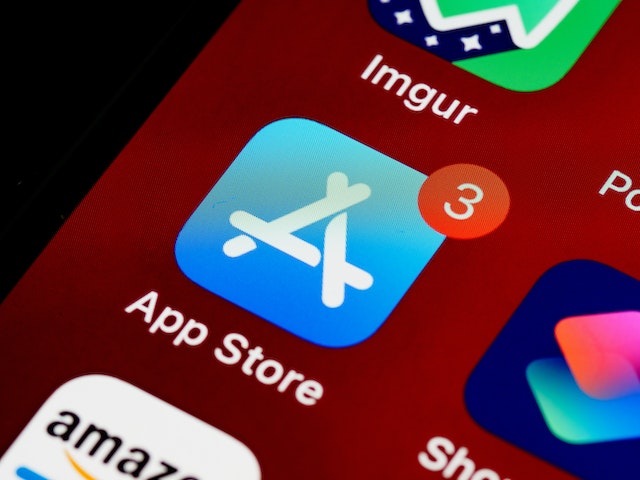 If you discover that you have neglected to update the software for your app, you may be having message issues due to the outdated software. One such issue could be the inability to reply to individual messages. If this is the case, you will eventually encounter more severe and frequent application issues.
It is crucial to make the best of Instagram as it is available. You can do this by keeping up with the often published updates. Instagram will automatically let you know if there are any updates. In some situations, it can even download and install them for you. This could save you the trouble.
If you do not have automatic updates enabled, you must manually download and install the update to use it. In order to prevent this issue, it is best practice to enable automatic updates. This can occasionally result in missing updates. This way, you can take advantage of the bug fixes automatically. Consider this the next time you ask, "Why can't I reply to messages on Instagram?"
Why Can't I Reply to Messages on Instagram? Step Into the Future.
Apple is very innovative, and some features were before their time. Your Samsung from college is sturdy, reliable, and has excellent battery life. We get it. We commend you for your efforts to limit your carbon footprint. Keeping phones forever and buying older refurbished products will surely help us in the war against climate change. But, for now, think about your followers.
They do suffer because of outdated phones. I'm not talking about the mirror selfies featuring an iPhone 6 in 2023. I'm talking about communicating with influencers whose phones cannot use the latest features. Being able to respond to messages is crucial.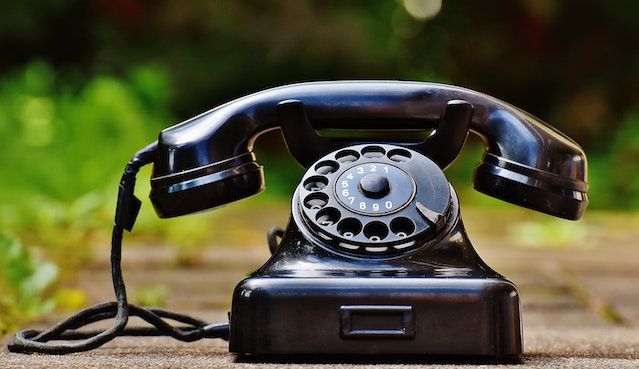 Your Phone Needs to be Updated
The Instagram program probably won't function as intended if you're using a device no longer supported by Apple. Using an outdated device will result in frequent failures and crashes, as well as improper operation of the messenger feature. This could leave your followers feeling disgruntled.
The new software used by modern phones is to blame for this lack of compatibility. Yes, the software we just advised you to update. Instagram won't function properly on your older device because it won't have received crucial upgrades.
If you're still trying to use an outdated gadget to access Instagram messaging, you might think about using a PC instead. Because the web browser version doesn't need to be updated, you can access the most recent version of Instagram there. However, not all features will work as intended on a desktop. Instagram is optimized for phone use, after all.
So, to "Why can't I reply to messages on Instagram?" luckily, you may not need to update to the latest iPhone, some older versions still support the latest iOS.
Why Can't I Reply to Messages on Instagram? Maybe You Don't Have To.
Sometimes the answer to "Why can't I reply to messages on Instagram?" is, "You have too many!"
We'll throw in a freebie here because we're so kind at Path Social. Have you heard of Instagram's quick reply feature? It could answer the high traffic you're experiencing due to following our excellent growth tips.
Keeping up with replies can be overwhelming. Instagram's "quick reply" function focuses on answering frequently asked questions.
"Where are you located?"
"Do you deliver?"
"What's your phone number?"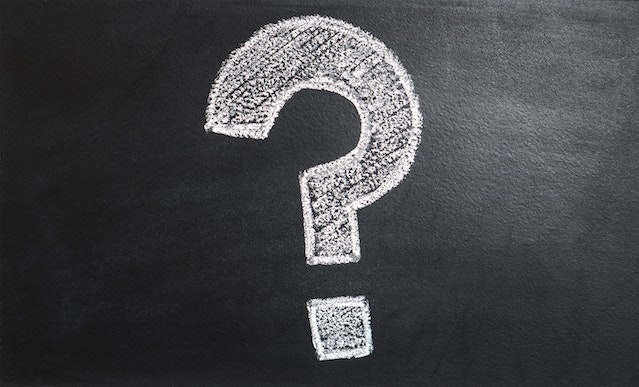 In the beginning, you're grateful for these questions from active users. You respond quickly and will give a fulsome answer, waiting for them to follow up. However, you need to put your effort into more detailed conversations. You can pre-save responses for such inquiries and free up time to address particular inquiries that require personal attention.
There's a catch. Only business accounts are eligible for this functionality. Businesses receive numerous communications that they must respond to keep up with the inquiries, particularly when they are for purchases.
When a company receives numerous messages from clients asking for their business hours, one example of using Instagram's quick reply tool is. The company can quickly react with the message "Our business hours are from 9 am-5 pm, Monday through Friday" rather than making the same statement every time.
You Don't Have To Ask, "Why Can't I Reply to Messages on Instagram?"
Instagram is unquestionably one of the most widely used social media sites. Despite fierce competition from apps like TikTok, Instagram maintains its lead because of regular upgrades that provide new features to improve user experience. Its effort to update messaging is just one facet of this.
So, you ask, "Why can't I reply to messages on Instagram?" Stay updated!
After you've updated, you can reply to almost any Instagram message, including text, links, images, emojis, gifs, voice messages, and more. (For some reason, you cannot respond to a sticker. But Instagram could be working on that update too!) You may also respond to direct and group communications.
Instagram's cross-platform messaging update allowed it to reply to a specific message, changing the game for influencers. Previously, the connection needed to be manually enabled. However, the most recent iterations of the Instagram app update it automatically. It won't be connected to your Facebook account unless you manually enter it.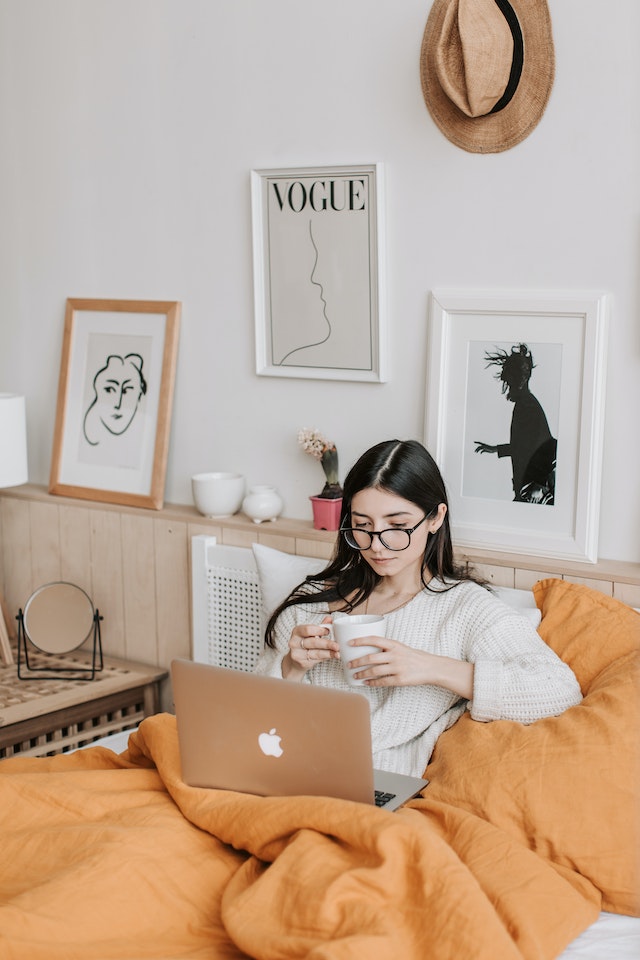 Over the past decade, our team here at Path Social has developed a proprietary AI targeting algorithm and our internal platform of Instagram influencers. Our client reviews speak for themselves. We help aspiring influencers see results.
We can attract focused, enthusiastic, and engaged organic users in this way. Because, to date, no one has been able to copy our findings successfully, you can create a thriving Instagram community by following our tips. Begin increasing your Instagram following right away. Start growing and gaining Instagram followers today.