Automate Instagram for Quick and Easy Content Management
One of the best things about modern technology is that it makes life easier for busy human beings. Everything is faster and more convenient, from shopping online to booking rides on Uber. Technology even allows you to manage your social media platforms better. For many brands, one of the most freeing things you can do with technology is automate Instagram posts, comments and responses to direct messages.
By using a high-quality, reputable automation tool, you can schedule posts and engage with content without having to be online 24/7. It's a terrific way to maximize your time as a brand owner while still interacting with your target audience online.
But what does it mean to automate your Instagram? Are there any downsides to it? Today, we'll be discussing the ins and outs of automation, from its wonderful Instagram growth benefits to the best tools to use.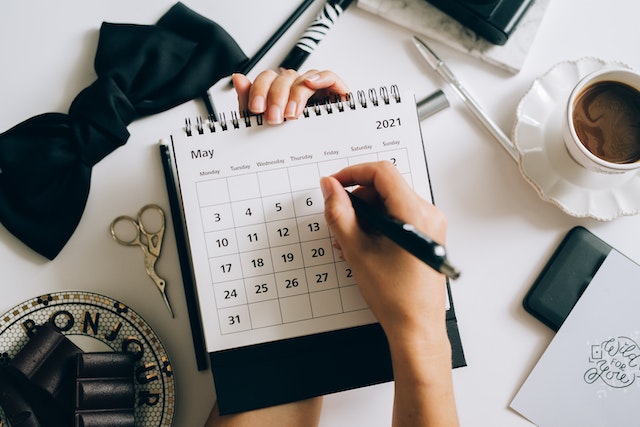 What Is Instagram Automation?
Instagram automation is when you use a third-party app or website to do tasks for you on Instagram automatically. These include content scheduling and getting more likes on your posts, among other tedious Instagram tasks.
Automation takes the weight off your shoulders when you're busy. So, you can focus on running other aspects of your business while your target media platform (in this case, Instagram) runs itself.
Automation tools that make your social media life easier include an Instagram scheduler and bots that respond to a comment or Instagram DM fast. You can also work with social media tools to automatically like other people's posts or get more followers. And it all happens at the touch of a button.
But it isn't that simple. You need to craft an effective Instagram automation strategy for it to work. You determine specific triggers and allow an automation bot to respond accordingly with a specific action. It's like making your algorithm!
For example, let's say you work with a post planner tool. The triggers you set are the times you want to publish your content on Instagram. The specific action the automation tool will do is upload your posts online at that exact time. So, you don't have to be sitting around on your phone waiting for 6 PM to roll around just to post something.
Another example of Instagram automation is instantly replying to comments and direct messages. You can set trigger phrases like "Where are you located?" or "How much?" Your automation tool can then post an instant reply answering those specific queries. That way, your brand can always interact with customers, even when you're offline.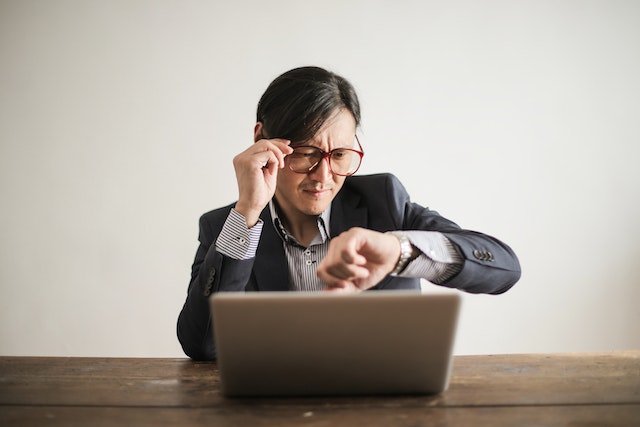 Why Use an Instagram Automation Tool for Your Brand?
Aside from making running your social media account more convenient, what are the perks of using an Instagram automation tool? Here are just a few of its other benefits:
· Saves you time: Responding to every Instagram DM asking about your business can take forever. Liking and commenting on people's posts that they tag you in will also eat up your whole day. Automation gives you your time back so you can do more important tasks or get some rest after a long day.
· Ensures your responses are consistent: By automating your responses to comments and direct messages, you set a standard tone for speaking to your followers. It will be consistent no matter who is talking to you. It also leaves little room for error and confusing responses on your part since everything is automated.
· Instant audience engagement: Nothing is more frustrating than messaging a brand and waiting a day or two for their response. With Instagram automation, your followers get a response ASAP. It doesn't waste anyone's time and everyone gets a response promptly.
The Downside of Using an Instagram Automation Bot
But using an Instagram automation bot isn't all rainbows and butterflies. There are some cons to solely relying on automation as well.
First, your comments and direct messages to your target audience might not be authentic. After a while, your followers might catch on to your repetitive, robotic responses.
If none of your comments and DMs are personalized or spark genuine conversation, it can hurt your relationship with your followers. This will make your brand look fake and detached from its fanbase. And when that happens, your credibility and your community's trust might decrease.
And your followers aren't the only ones on the lookout for inauthentic activity. Instagram also cracks the whip on automation, especially when it's spammy and goes against its vision of sparking genuine interactions on the platform.
Instagram is transparent in that they use machine learning to see which accounts use inauthentic means to get likes, comments and followers. If the app catches you relying on Instagram automation to grow your brand, you could face dire consequences.
Instagram Detected Automated Behavior on My Account. What Happens Next?
Worried that Instagram detected automated behavior on your profile? Believe us—if it happens, you'll know. Here's what Instagram does when it sees a user generating inauthentic activity with an automation tool on their app.
Instagram may remove the followers, likes and comments you get from Instagram automation. They clean up your engagements and fanbase to ensure that only genuine interactions from real people remain. It's their way of reducing inauthenticity on their platform.
Rumor has it that Instagram also puts users caught automating online activity on a shadowban. When you're on an Instagram shadowban, the algorithm de-prioritizes your content. That means your posts get lower visibility and barely come up on your followers' feeds. As a result, you get lower reach and engagement on the content you work so hard on.
So, it's best to use automation tools that make Instagram planning more convenient, not ones that cheat the platform's system. A post planner or Instagram scheduler will be much better than buying likes or comments, which might get you shadowbanned.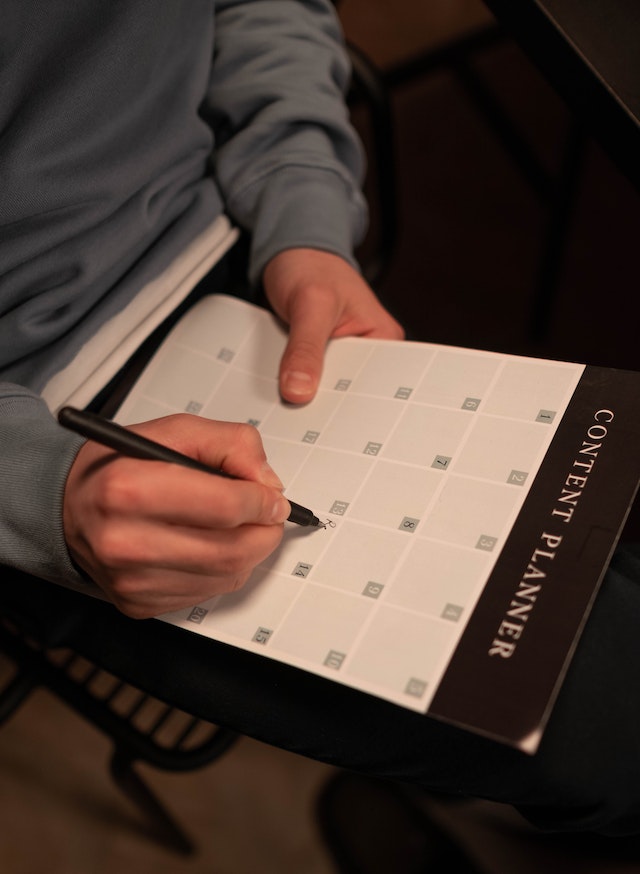 The Best Instagram Automation Programs Depending on Your Goals
There are plenty of third-party apps and websites out there that can help you automate Instagram actions. Make sure you choose reputable ones with lots of trustworthy reviews and comply with Instagram's guidelines. It's also best to look for ones that have excellent 24/7 customer support should you have any questions.
Not sure which websites and social media tools to trust? Here's a list of the best Instagram automation tools you can use, depending on your specific need:
Hootsuite Helps You Automate Instagram Posts
Looking for an Instagram scheduler and post planner to help organize your content and publish it automatically? Hootsuite may be your best option.
Hootsuite is a social media management software that can automate Instagram posts for you. Just upload your photos and videos to the dashboard and set up a caption with some hashtags. Then, choose the date and time you want the automation tool to post them. All you have to do after that is sit back, relax and wait for Hootsuite to publish your post on the feed as planned.
Note that you have to connect your Instagram account to Hootsuite using your login credentials. But don't worry—Hootsuite is second to none when it comes to security. Tons of big brands and influencers swear by this app, so it's quite trustworthy.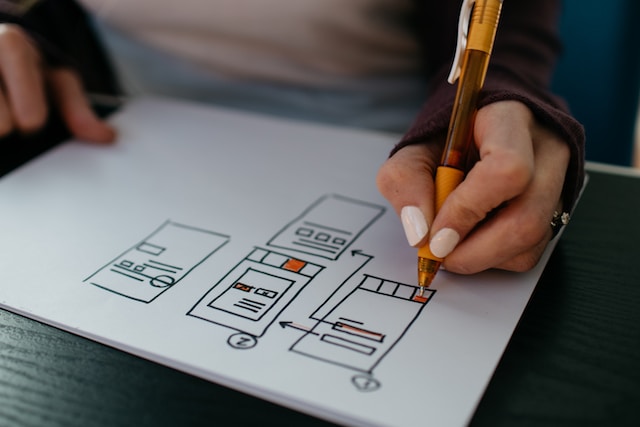 Path Social Allows You to Easily Automate Instagram Growth
Next, we have yours truly. Path Social helps automate Instagram growth for your account, guaranteeing an uptick in your follower count and a rise in content engagement.
Many automated growth tools out there rely on the "follow-unfollow" technique. The automation tool follows as many accounts as possible with your account to get a follow back.
Then, after a while, they will unfollow these users. This method feels inauthentic and scammy, and it's not what we do at Path Social.
Here's how we do our Instagram growth automation. First, you give us the specifics of your brand's target audience, including age, gender, interests and more. Our proprietary Instagram automation tool serves your content to the feeds of people within that audience likely to engage with your posts. That way, you're reaching real users interested in your brand.
This technique delivers not just engagements like likes and comments, but also more organic followers. The best part is that these are real, authentic people engaging with your content—never fake bot followers.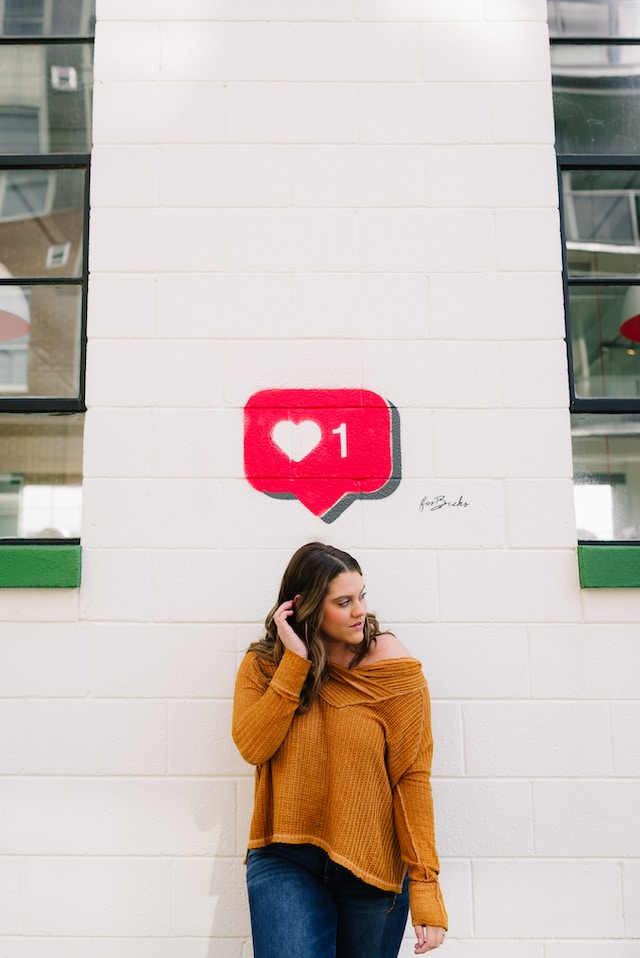 Automate Instagram Likes With Suparise
Suparise is a tool that can automate Instagram likes from your account to posts of people relevant to your brand's niche.
When these users get notifications that someone liked their content, they may get curious and visit your profile. And if they like what they see, they'll engage with your content by liking them back!
Here's how it works. You give Suparise a list of hashtags and Instagram users you find relevant to your brand. Their Instagram automation tool will find people from your lists and like their posts using your profile. They might even target the followers of the usernames you originally provided. Then, just wait for the new likes on your posts to come rolling in.
What's awesome about Suparise is that they claim to be undetectable. The way their automation tool works simulates how a real person behaves on Instagram. So, you don't have to worry that much about getting shadowbanned when working with them.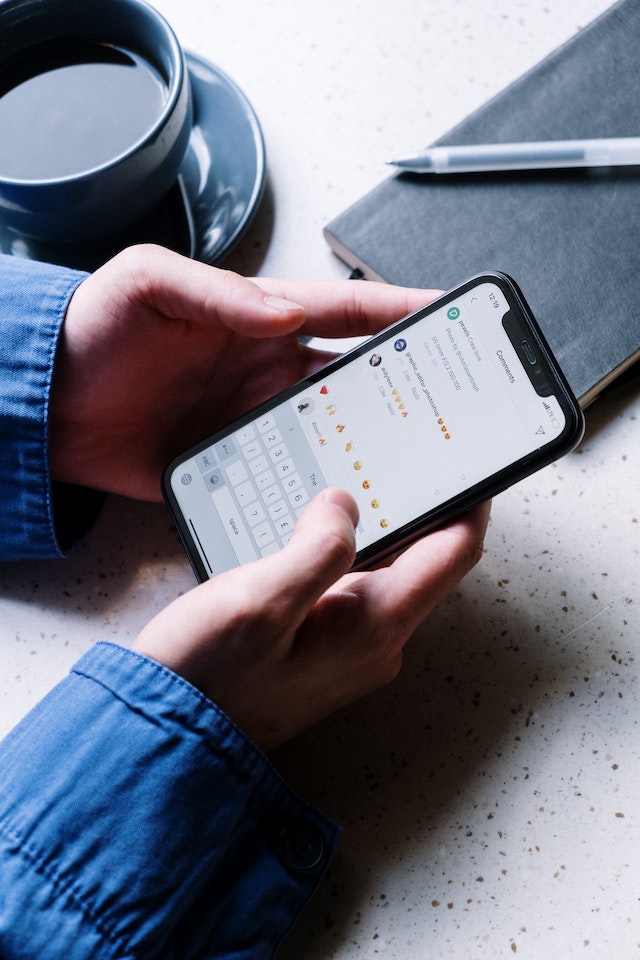 Automate Instagram Comments With NapoleonCat
Do you ever get drained of energy replying to the same comments on your posts over and over again? Use NapoleonCat to automate Instagram comments for you. That way, the system automatically replies to frequently asked questions and comments on your behalf.
NapoleonCat is an Instagram automation tool that can send instant replies to simple questions your customers throw at your brand. These include inquiries about pricing, shipping, delivery times and more. You can even use it to reply to generic compliments on your photos and videos using emojis and thank you notes.
If your customers' comments are on the more sensitive side, NapoleonCat automatically replies to them via Instagram DM.
All you have to do is set some trigger words and phrases that people often leave in your posts' comments section. Then, create specific comment responses to those trigger words. Then, let NapoleonCat's automation bot do the rest.
Automating comments for your brand is a great way to interact with your target audience 24/7. It's like having customer support available even if you're not on the app. This can make your customers feel valued, which strengthens your relationship with them in the long run.
Use Manychat for Instagram DM Automation
The last third-party Instagram automation program we recommend is Manychat, which is amazing for Instagram DM automation. It works similarly to NapoleonCat but automatically replies to your followers' direct messages instead of comments.
You can set up automatic replies to your customers' questions about your products and what they offer. The automation tool will also answer the most pressing FAQs you normally get via Instagram DM. That way, your followers will get answers to your questions even when you're not around.
The Manychat system notifies you and your team if the customer needs to live chat with someone. This feature is excellent because it doesn't leave the customer hanging if the automation tool doesn't know the answer to their query.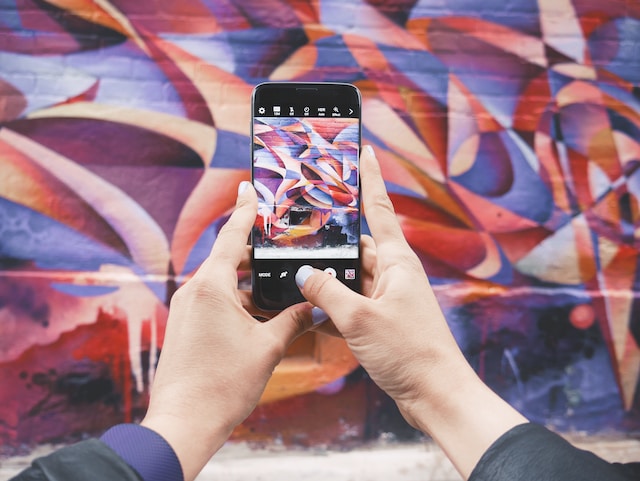 Remember to Increase Organic Engagement Too
Although Instagram automation is super convenient for busy brand owners and influencers, you shouldn't rely on it forever. If your brand runs on automation 100% of the time, you lose authenticity and that strong, genuine relationship with your target audience.
Eternally running on automated actions also increases your chances of getting shadowbanned. This messes up your visibility online, which can lead to a decrease in sales and engagement.
So, while relying on automation is easy, work on improving organic engagement as well. You should only use automation when you're extra busy or to jump-start your Instagram brand. Otherwise, you should be focusing on genuine engagement with your followers.
Here are three ways to boost organic engagement with your followers without relying on Instagram automation:
1. Create Relevant and Compelling Content for Your Target Audience
To get authentic likes and comments from your target audience, post visually pleasing content that is interesting to them. By posting content your followers love, you can create a genuine connection with them, resulting in organic engagement.
Make sure the photos and videos you publish are high-quality and relevant to your brand. If you run an art Instagram account, post beautiful paintings and your art projects. If you're a travel influencer, post stunning photos and entertaining Instagram Reels from your trips.
2. Leave Personalized Responses to Direct Messages and Comments
Instagram automation is great for replying to people's comments and direct messages when you're too busy to do it yourself. But once in a while, take time out of your busy schedule to reply with personalized messages to your followers.
Address your followers by their names and use an emoji or two to sound authentic and human. Crack a joke or two and compliment them if you can. This helps build rapport and strengthens your emotional bond with your followers. If they feel like they have a good, playful relationship with you, they'll be more loyal to your brand.
3. Genuinely Engage With a Potential Collaborator's Content
Some influencers automate Instagram comments so they can instantly reply to a post by a brand or content creator they want to work with.
The thought process behind this is that if you like and comment enough on these users' posts, they will notice you. This creates work opportunities if they see that your brand is interesting and want to collaborate with you.
However, if you automate comments, they will end up looking spammy, generic and inauthentic. It's better to visit these brands' and influencers' profiles on your own time and leave real comments. Show genuine interest in their content. The more personalized and wittier your comments, the more they will notice you.
Instagram Automation Isn't the Be-All and End-All of Digital Marketing
Instagram automation is incredibly useful for busy marketers and business owners. Instead of being on your phone 24/7 to respond to DMs or post photos, you can leave the legwork to a trusted automation tool. That way, you can use your time to grow your business, produce content, collaborate with partners and perfect your marketing strategy.
By automating tasks on Instagram, you can gain more engagement from your target audience without lifting a finger. It even allows you to strengthen your relationship with them,, since you'll always be there to respond to their direct messages and comments.
However, you can't just rely on Instagram automation forever, especially when growing your community. Gaining organic followers with compelling content is better, not just an automation tool. Path Social can help you out with that.
Our proprietary targeting algorithm finds users that fit the profile of your target audience and serves your content to them. That way, your brand is more discoverable and can reel in new followers that will love your posts. As a result, you get more engagements and a higher follower count. So, what are you waiting for? Grow your fanbase with Path Social today!