Best Apps to Track Followers: Shortlisted Just for You
The popularity of Instagram follower trackers is climbing as more and more people need to monitor the performance of their posts. The best apps to track followers are a major tool in helping make your Instagram presence a success. They allow you to track how many followers you have and how actively they respond to your content. While traditionally, the focus on Instagram has been on scheduling tools, management tools, and content viewers, the true power lies within the follower tracker.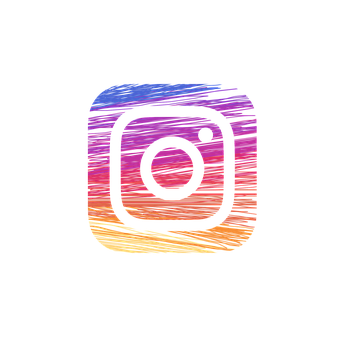 The bests apps to track followers allow you to dive into exactly why people like or follow something. Everything from their geographic locations, and demographic data, down to what posts attracted them in the first place. It also makes it easier for marketers who provide services or sell products over social media as they can quickly identify their target audience.
Until recently, these tracking services weren't up to par with other solutions. Their interfaces were clunky, there wasn't enough information available, and the provided data was mostly useless. But now they have upped their game and grown in trustworthiness among users. In this article, we look at the best apps to track followers on the market.
Best Apps to Track Followers: Our Top Three
Tracking and analyzing followers on social media platforms such as Instagram, Twitter, and Facebook can be time-consuming. This is where the best apps to track followers come in handy. They provide insights into follower demographics, engagement rates, and growth metrics, allowing users to tailor their social media strategy accordingly.
These are the best tools on the market.
Best Apps to Track Followers for Free: SimplyMeasured
Simply Measured is a free service that provides analytical data reports on Instagram accounts with up to 25,000 followers. This handy tool is one of the best apps to track followers and success in social media.
SimplyMeasured also suggests ways influencers can optimize their account for higher reach and improved marketing strategies. It pairs actionable insights from their data trends with best practices for brands employing targeted influencer marketing campaigns.
SimplyMeasured effectively gives users the tools to maximize their reach on the Instagram platform at no cost. That's our kind of price!
Best Apps to Track Followers Using Analytics: Instafollow
No roundup on the best apps to track followers would be complete without Instafollow.
Instafollow is a comprehensive mobile app that empowers Instagram users to quickly and easily track their followers. It offers useful data about growth trends, performance, and other metrics related to a user's follower count and engagement rates. The app has a clean, intuitive layout that anyone can use, making it accessible to all skill levels and experience backgrounds.
Instafollow's powerful analytics tool is its main feature, which helps you monitor your progress and see how your followers interact with your content. By tracking what activities your followers are engaging in, you can identify who are your most influential followers.
Additionally, the app provides various comparison reports so users can delve deep into their follower data. It includes key metrics such as average likes per post or total profile views. With this valuable information at their fingertips, Instagrammers can make better decisions when crafting their strategies for future growth. No list of the best apps to track followers would be complete without Instafollow.
Best Apps to Track Followers on Multiple Platforms: Iconosquare
Iconosquare is an amazing analytics app partnered with Instagram and Facebook. This app will give you all the insight, trends, and analytics you need to take your social media management to the next level. With Iconosquare's help, you track your followers' growth, analyze your posts' engagement, and get insights on improving your presence further. It's even possible to link up other social media accounts or websites to boost the likes and followers on an account.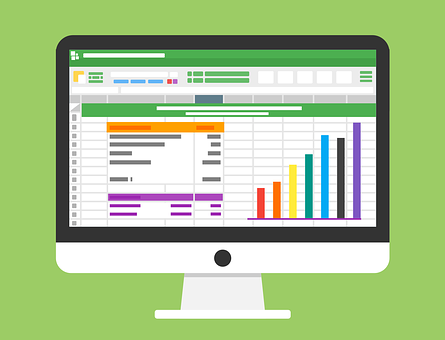 For businesses looking for a better way to manage their strategy across multiple platforms, Iconosquare is one of the best apps to track followers. The cost is $29 per month, but with this, you'll get access to many powerful tools. Post schedulers, hashtag analytics, influencer marketing outreach tools, activity tracking, etc. Nearly everything that any business professional would need to improve their campaigns is in one package.
If you are looking for a comprehensive way to manage your socials, then it is worth looking into Iconosquare. It can save you valuable time by consolidating all your management into one handy, streamlined platform.
Best Apps to Track Ghost Followers
Having a lot of followers looks great, and on the surface, it may look like you have an engaged audience. But sometimes, the reality is different – many users are ghost followers.
Ghost followers are people who follow your profile without ever engaging in any way or showing any type of interest in your content. These accounts can be scammers or bots that created with fake profiles.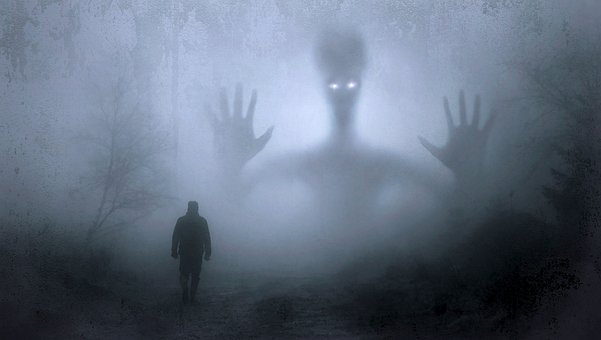 Using an Unfollowers & Ghost Followers app can help clean up your list of followers. This lets you know how many people really interact with your content. You can track which followers don't engage and delete them accordingly. This helps reduce clutter and makes it easier to identify which real accounts take part in partnerships and collaborations with you. Analysis of who doesn't engage can also help you determine which posts need improvement or changes to be more effective.
You've seen the best apps to track followers; here are the best apps to track ghost followers.
Best Apps to Track Ghost Followers Using Ai-targeting: Inflact.com
Inflact.com is a super tool for businesses and individuals looking to market products and services using social media. It gives marketers powerful AI targeting capabilities to reach the right target audiences. It also helps businesses engage with customers and convince them to purchase their products or services.
Companies can create content more efficiently and identify which content types engage customers and influencers most effectively.
Inflact also has over 1.2 million users worldwide who leverage its unique capabilities to maximize their return on investment in social media campaigns. Whether it is building relationships with clients or crafting effective content management plans, the tool has the features needed for success on Instagram.
Best Apps to Track Ghost Followers With Data: FollowMeter
FollowMeter is one of the best apps to track followers on your Instagram. It makes viewing valuable insights about your followers and viewers on the popular social media platform easy and intuitive. With FollowMeter, you can quickly better understand who's following you and who isn't. Details such as their usernames, mutual friends, and more. You can also see who's viewing your stories most to help you identify who truly engages with your content. For public accounts, you can even find out which viewers are not following you – allowing you to reach out to them in new ways.
The attractiveness of FollowMeter lies in its ability to compile these metrics into an attractive interface for easy access whenever needed. With one glance, users can see all the data they need about their followers and viewers.
A user can easily find out how many people are actively following them compared to those who have recently unfollowed their account. This helps give users a better idea of which approach they should take when creating new content or interacting with others on the platform. All this insightful data serves up reliability at an affordable cost.
3 Best Apps to Track Unfollowers on Instagram
As well as the best apps to track followers, what about unfollowers?
If you've got thousands of followers, it becomes virtually impossible to manually keep track of each one who unfollowed you without the help of an app.
Fortunately, plenty of apps are available that simplify this process for you.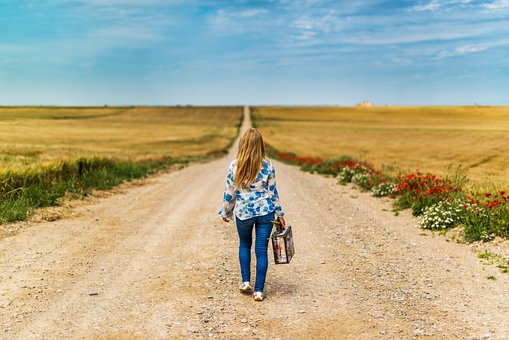 Using these apps, you can keep track of your followers without spending a lot of time checking manually. In addition to giving Instagram users more clarity about their audience engagement metrics, they also give them peace of mind. Keeping their account is safe from malicious users unfollowing them once their posts are liked.
Instagram has tightened its API for privacy reasons, making third-party unfollower apps far less able to access users' followers. Tried using one of these best apps to track followers, but it didn't work? These rule changes will be why.
There are still a few good third-party apps out there that can still help you. Here are three different ones that connect to your Instagram account and tell you useful information about your lost followers.
#1 Best App to Track Unfollowers: InsTrack
InsTrack provide a fantastic array of options and tools- a free Instagram unfollowing app available only for iOS devices.
This app also lets you schedule posts ahead of time and see other statistics about your profile. It's also worth noting that you will need the paid edition of the app to access most of the useful features.
#2 Best App to Track Unfollowers: Followers Tracker Pro
Followers Tracker Pro is an excellent app that makes managing your Instagram account easier and more efficient. This intuitive yet simple follower/following tracker is free to download and use but offers in-app purchases for extra features.
The app provides a great overview of followers gained; followers lost, unfollowers who aren't returning the favor, and deleted likes and comments. It also delves deeper by showing users their "ghosts," who have posted nearby recently, and even calculates their average likes per photo.
With regular updates (multiple times a month), the app syncs up beautifully with the Instagram app.
All of these features make Followers Tracker Pro one of the best apps to track followers out there for Instagram users.
#3 Best App to Track Unfollowers: Follow Cop
Follow Cop is one of the best apps to track followers- and un-followers. Especially for Android users looking to keep track of their followers and engage with the right people. This app drastically simplifies the process of tracking unfollowers, ghost followers, top likers, and more.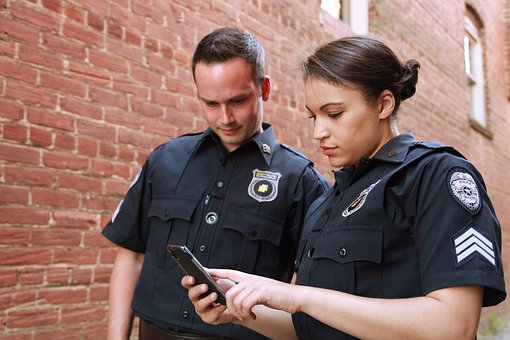 With Follow Cop, you can find out if you are still following someone after they unfollow you. Even better, this app can do mass unfollows of up to 15 users at once and has useful filters for finding fake followers in your list. You can also connect up to three Instagram accounts, so you can use one convenient app to manage your accounts.
Follow Cop is an easy-to-use solution that helps ensure your followers are active and engaged. You can quickly identify who isn't following back or those suspiciously inactive accounts. Besides simplifying the management of huge lists of people, it offers a suite of other features like mass unfollows and filters. If you want an effective way of curating your social media life, then Follow Cop is one of the best apps to track followers and un-followers available.
Checking Who Has Unfollowed You Manually
Of course, there are still more manual ways of checking who has stopped following your account. These are the two simplest: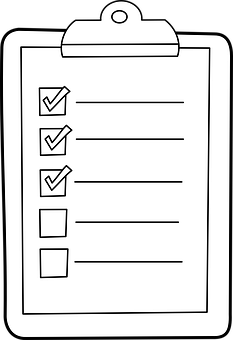 The first way to check who unfollowed you on Instagram is by manually searching for the account name. To do this, open up Instagram and log into your account.

Then, type the name of the account that might have unfollowed you in the search bar and go to their profile. From there, you can see whether they are still following you or if they have unfollowed your account recently.


The second way involves checking your Followers list. Open up Instagram and log in to your account again. After doing so, access your Profile page, located at the right-most bottom of your screen. Atop your Profile page will be a Followers list bar showing who is following you. Go through this list and look for accounts no longer following you; these correspond to accounts that have recently unfollowed your Instagram.
Best Free Instagram Follower Tracker App
One of the best free Instagram follower tracker apps is Followers Insights. This app provides detailed insights into your Instagram account's followers, including new and lost followers, ghost followers, and mutual followers.It also shows you the top 5 most engaged followers, which is helpful when it comes to building relationships with your audience. The app also allows you to track your post engagement, including likes, comments, and reach. This is a great way to gauge your content's performance and adjust your strategy accordingly.

Another best free best apps to track followers is Social Blade. This app is popular tool influencers, and businesses use to track their social media growth and engagement. Social Blade provides detailed analytics on your Instagram account, including follower growth, engagement rate, and post-performance. It also shows you the top 100 Instagram accounts in your country and niche, which helps you find new followers and competitors.

The only downside to Social Blade is that it doesn't provide as much detailed information as some other follower-tracking apps. However, it's still an excellent free option for tracking your Instagram growth.

The only downside to Social Blade is that it doesn't provide as much detailed information as some other follower-tracking apps. However, it's still an excellent free option for tracking your Instagram growth.

Lastly, Unfollowers & Followers Analytics for Instagram is another free app that's worth considering. See the data for new and lost followers, and followers who aren't following you back. The app also provides insights into your post-performance, including likes, comments, and engagement rates.
Best Apps to Track Followers: The Final Word
The best apps to track followers can provide the insights you need to optimize your social media strategy. From tracking your follower growth to analyzing your post engagement, these apps are a must-have for any serious Instagram user.
We hope this article has given you all the info you need to track your followers. Now, how would you like more of them? Path Social is not like other Instagram growth agencies. There are no bots and no fake followers. Instead, we use authentic outreach methods to find and attract customers. The result? Genuine engagement and sustainable growth.
But don't just take our word for it- check out some reviews from our 24,000 monthly customers.
Get started today with our 7-day money-back guarantee and see for yourself.