Instagram Story Downloader: Save the Best Content
Picture this. You're scrolling through your new Instagram stories and see a video that makes you laugh out loud. You want to post it to your own story, but you're not tagged in it so you are unable to share. Or perhaps you just posted some amazing content to your own story that you want to save to your phone.
Have you ever wished there was a download tool to allow you to save pictures and videos? If so, you're in luck. Allow us to introduce you to the concept of an Instagram story downloader.
The meaning behind this concept is easy to understand. It allows an Instagram viewer to save content from the social media app – even if it isn't their own. Of course, saving other people's media isn't something that Instagram currently offers.
In order to do this, you will need to look to outside sources. Fortunately, there are many third-party apps and websites available that allow users the benefit of an Instagram story downloader.
Interested in learning more? You're in the right place. Keep reading on as we dive deeper into the ins and outs of an Instagram story downloader. We promise to cover it all, from why you would want to use this service to how they work with private accounts. We'll even highlight a few top options of third-party apps and websites for you to try. Get ready to be an expert story saver.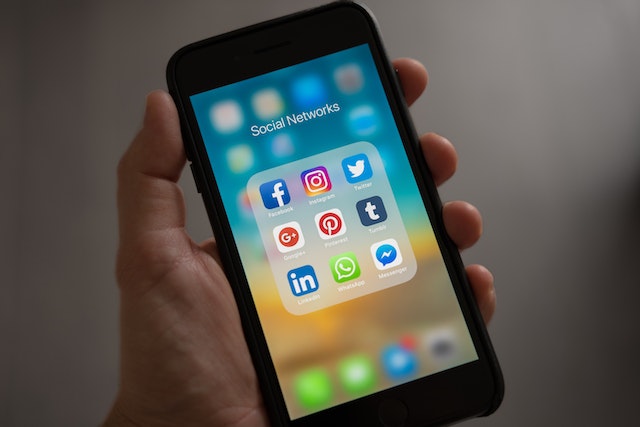 What Are Instagram Stories?
Of course, we can't learn how to download Instagram stories without first learning what they are. If you are new to Instagram or perhaps just an infrequent user, you may find yourself a bit confused. Maybe you aren't up to date on all the social media app features. Before we teach you how to use an Instagram story downloader, let's get up to speed on what Instagram stories are.
Launched in 2016, Instagram stories quickly became a favorite way for users to share content with friends and followers. Stories offer an easy and instant way to post whatever is on your mind.
They let you quickly share moments throughout the day, captured in both photo and video format. Stories appear together in sequence, creating something of a slideshow. You can even re-post another user's story if they have added your handle as a tag.
Users are able to access and view Instagram stories by scrolling through the stories icons at the top of their feed page. They can also access someone's Instagram profile, then tap on the profile picture to tune into their stories.
It's important to note that all Instagram stories disappear after a 24-hour time period. You're in luck if you're eager to save and share stories. That's where the concept of an Instagram story downloader comes in.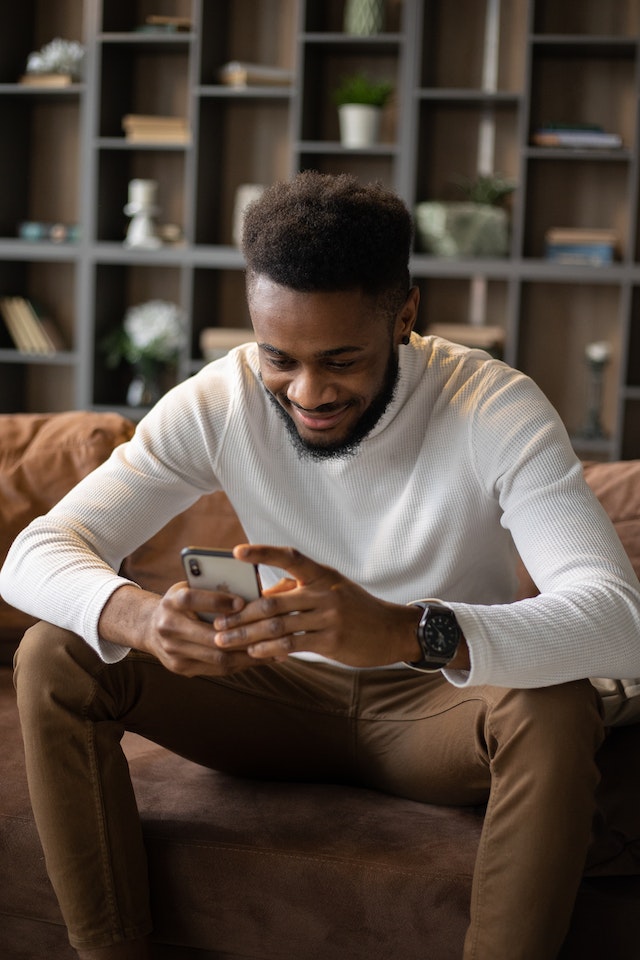 Why Do You Want to Use an Instagram Story Downloader?
The main purpose of an Instagram story downloader is quite simple. It's a way to, you guessed it, download Instagram stories. However, you still might be wondering why someone would want to use such a tool. The answer is easy. It offers Instagram users a way to capture and save their favorite content.
Perhaps you viewed a video that you wanted to repost, but the poster did not include a tag on your Instagram handle. Or maybe you catch sight of a great photo that you'd like to later use in your own content. You could even watch a great cooking recipe and want to have the steps on hand for another day.
With an Instagram story downloader, you can quickly and easily save story content to your phone. With this concept, the content will appear directly on your phone, in your photo or video album. This way, you can easily repost to your own profile or even share it with friends and family through email or text message.
How to Download and Save Your Own Instagram Stories
Downloading and saving your own story content is easily done directly from within the Instagram app. We recommend doing this before you publish the content to your Instagram stories.
To utilize the concept of the "built-in" Instagram story downloader, simply follow the outlined steps below.
First, open your Instagram app and select the plus sign icon from the upper right-hand corner. Then, tap on story.
Next, capture your story content through the Instagram camera feature. Remember, this can be either photos or videos.
Now you can edit your content, adding things like text, emojis or stickers. You can even add music to your Instagram story.
Finally, tap on the three dots icon in the upper right-hand corner. Next, select the save/download icon. This will save the content directly to your phone.
Now you are all caught up on how to save your own Instagram story content through the app. Let's move along to using an Instagram story downloader on other people's photos and videos.
The Best Instagram Story Downloader Options Available
If you are looking to download and save content from another user's IG story, you will need to utilize help from outside the app. Currently, Instagram does not offer a way for you to download another user's content directly to your phone. However, this may be a feature they introduce in the future. Always be sure to keep on top of their app updates for the latest releases.
Luckily, there are many Instagram story downloader third-party apps and websites available. We recommend taking the time to do your research on any service before downloading or signing up. There may be unknown fees or other risk factors involved. It is best to understand exactly what the service requires from you and your Instagram account.
As we previously mentioned, Instagram stories support both picture and video content. So, it makes sense that there would be different methods that work best for the different types of media. Below, let's take a look at some of the best Instagram story downloader options for both pictures and videos.
Best Instagram Story Downloader Options for Pictures
When it comes to pictures, you have a few options of ways to download and save the images to your phone. First, let's discuss some popular Instagram story downloader apps and websites.
If you are an Android user, allow us to recommend Quick Save. Available to download from the Google Play store, it requires connecting the app to your Instagram account. From here, you can choose to download selected content or share it on other social media platforms. This app is currently free to use but does include ads.
For another option, try Save Insta. This web-based service is free to use and lets you easily download photos as well as videos. To use this website, you'll need to copy the URL link to the Instagram content.
Next, simply paste the URL in the indicated box on the Save Insta website. After this, you'll be able to download and save the content to your computer or device.
You can also simply screenshot the user's story to capture the photo image on your own phone. This does not require the help of a third-party app or website. To do this on an iPhone, pull up the Instagram story.
Next, press the side button and the volume up button at the same time. Keep in mind that this will take a picture of your entire screen. This includes the background details of your phone, like the battery percentage and time. Access the screenshot in your photo album to crop the image.
Best Instagram Story Video Downloader Options
To download another user's video, you will need to make sure that the app can handle this type of content. Many Instagram story downloader third-party apps and websites boast the ability to work with both photos and videos. However, we always recommend double-checking to be sure.
When it comes to top choices for an Instagram story video downloader, Android users should look into Video Downloader for Instagram. With over 50 million downloads, this app boasts a user rating of 4.7. Similar to Quick Save that we highlighted above, you'll need to give the app access to your Instagram account in order to download any videos.
If you are looking for something that offers a bit more, check out Toolzu. This is an all-encompassing web-based social media service that offers a multitude of marketing tools. Their Instagram story downloader works with both photos and videos.
Similar to Save Insta, you'll need to copy and paste the Instagram URL link into their website. Toolzu offers a free version in addition to a paid subscription.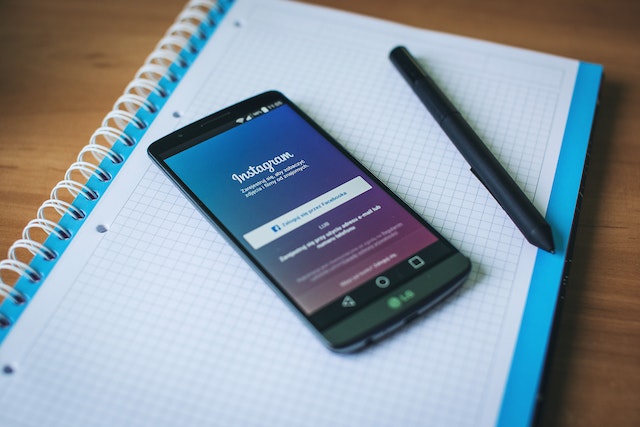 Instagram Private Story Downloader
Of course, there are some users that have their account set to a private Instagram account. This means that they need to approve and accept any follower requests. Without being accepted, other users cannot see any of their content, from feed posts to stories.
If you are already following the user in question, you will be able to use the above Instagram story downloader instructions and recommendations. Essentially, utilizing the help of a third-party app or website to save story content directly to your phone. Since you are currently approved to follow the account in question, you will have no issues viewing their stories.
However, things become a bit more difficult when dealing with private accounts that you do not currently follow. As we mentioned above, you will not be able to view any of their content until you request to follow them and they approve it.
Some people may wonder if there is an Instagram private story downloader. That is, a tool to download and save stories from a private account. As of right now, this is not possible. Since the account in question has chosen to make their Instagram account private, it is best to ensure they keep their privacy.
Instagram Story Downloader Without a Watermark
When it comes to downloading content from the internet, it is fairly common for pictures to come adorned with a watermark. A watermark is an added phrase or image typically found on media coming from professional photographers. It serves as a way to protect their content from being shared on the internet for free.
So, how do watermarks come into play when using an Instagram story downloader? Some third-party apps or websites will apply their own watermark to any content you download. This serves an advertisement purpose for them, to promote their business. Typically, you'll find the watermarks when you use the free or "lite" version of their service.
If you are looking for an Instagram story downloader without a watermark, we are here to help. One popular service is Snapinsta. They support all types of Instagram content, including posts, reels, stories, and IGTV.
Simply access their website and enter the URL link to the Instagram picture or video you wish to download. It will quickly be available to save to your computer, all without a watermark.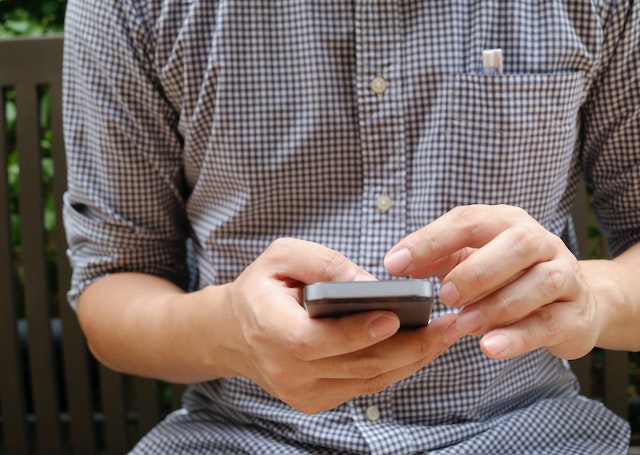 Does an Instagram Story Downloader Send Notifications to the Creator?
Now, it is understandable to be a bit weary about downloading another Instagram user's content. Does that action send a notification to the creator of the content? Can they see that you are saving their pictures or videos? The last thing anyone wants is for their online actions to be made public.
We have good news to report. When you use a third-party Instagram story downloader, you are downloading the content without the help of Instagram. So this means that the social media app is not directly involved with the process and will not know what you are doing.
The poster will not receive a notification. However, keep in mind that the opposite is also true. Someone could be using a third-party app or website to download your Instagram story content – without you knowing.
It's also important to address the method of taking a screenshot of someone's story. Does Instagram send a notification when you take a screenshot? We are here to assure you that the answer is no. Grabbing a screenshot of someone's
Instagram posts are not currently something that Instagram monitors. This includes feed posts and stories, as well as reels. Feel free to continue snapping screens of all your favorite content.
At Path Social, we've built up an in-house platform of Instagram influencers and an AI-targeting algorithm over the past decade. That's how we reach organic users who are targeted, interested, and engaged. And that's why no one can replicate our results, which means you'll build an Instagram community that lasts! Start growing and gaining Instagram followers today.