Losing Followers on IG? Here's How You Can Fix It
Do you wonder whether your Instagram followers really matter for your brand's marketing strategy? Some people believe Instagram following is irrelevant, while others think having many followers is crucial. The truth is your followers are an essential part of your online community. The more engaged followers you have, the more interactions and potential sales you can generate. When your Instagram account starts gaining popularity, your content reaches a wider audience. People appreciate your content, share it, leave comments, and eagerly await your new posts. However, there may come a time when you notice your follower count dropping, leaving you confused and wondering, "Why am I losing followers on IG?"
According to research conducted by HubSpot Blog, there has been an increase in the percentage of marketers experiencing follower loss. From 2020 to 2021, 14% of marketers reported losing followers, and this trend is predicted to grow in 2023 and beyond.
Why Am I Losing Followers on Instagram?
There are two kinds of reasons behind the question, "Why am I losing followers on Instagram?" —those you can control and those you can't. Fortunately, the first category is more significant, allowing you to salvage your Instagram account. Read below to learn about common mistakes that cause people to unfollow you and how to fix the problem.
You Post to Follow Trends Resulting in Losing Followers on IG
Many people fall into the trap of posting about hot topics to increase their reach and engagement on Instagram. However, this strategy can backfire and result in losing followers on IG.
Bloggers discussing a controversial issue without proper research risk presenting an inappropriate viewpoint. If arguments arise in the comments, knowledgeable experts may easily defeat them.
The negative impact on follower count becomes apparent in such cases. Users perceive the blogger as lacking authenticity and knowledge, especially if the hot topic is unrelated to their profile's main focus. They prefer consistency and honesty and want content that aligns with their expectations.
Communicating With Followers Indirectly Leads to Losing Followers on IG
Followers value direct communication with the author and desire to engage with them personally. Delegating your account promotion to someone else or adopting an overly formal tone can result in your account on Instagram losing followers.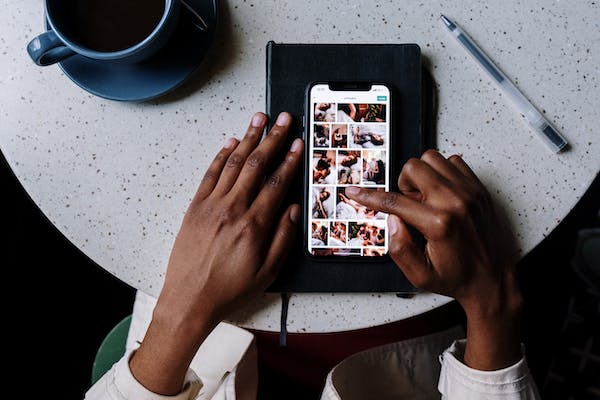 Losing Followers on IG Can Result From Lack of a Unique Aesthetic and Voice  
Consistency plays a crucial role in attracting and retaining audiences on Instagram. Maintaining consistency in your branding and creative assets helps build strong brand recognition. When users visit your profile and find posts that look like different brands created them, it becomes challenging for them to understand what your brand represents. They may choose to unfollow you.
When you come across an unfamiliar brand on your timeline, you tend to visit their profile, and if you don't recognize their recent posts, I'm likely to unfollow them. This behavior is common among many users. To address this, establish your brand identity and visual aesthetic early in the branding process. Leverage tools like Canva to create a visually consistent profile across all platforms.
Inconsistent Posting Schedule Can Result in Losing Followers on IG
One of the reasons you may be losing followers on Instagram is an inadequate posting schedule. If your content is difficult to find, it becomes challenging for people to engage with, hindering your ability to build loyalty and trust over time.
Instagram is a fast-paced platform where content quickly becomes outdated. Posting frequently is crucial to ensure your audience receives your message, allowing it to leave a lasting impact. It can be disheartening to lose momentum after starting strong. Consistently posting content is one of the most effective strategies for improving your social media presence.
Maintaining consistency is essential because Instagram's algorithm favors accounts with regular posting habits. Whether you post once a day or thrice a week, it's important to establish and adhere to consistent content scheduling on Instagram. If you post less, the algorithm will prioritize other content over yours, giving your audience the impression that you're inactive. As a result, your followers may engage more with other accounts and decide to unfollow you.
Losing Followers on IG Because of Irrelevant Content
Indeed, Instagram is a platform where benefits play a significant role. Users on Instagram also seek benefits from the content they consume. Providing value to your audience is crucial to stop losing followers on IG.
Ask yourself a few questions: Is your content informative? Does it offer exclusive insights? Is it inspiring? Perhaps it brings joy and entertainment? To retain and engage your audience, you should be able to answer "yes" to at least one of these questions. By consistently delivering content that provides value and benefits to your followers, you can increase their loyalty and mitigate the risk of losing them.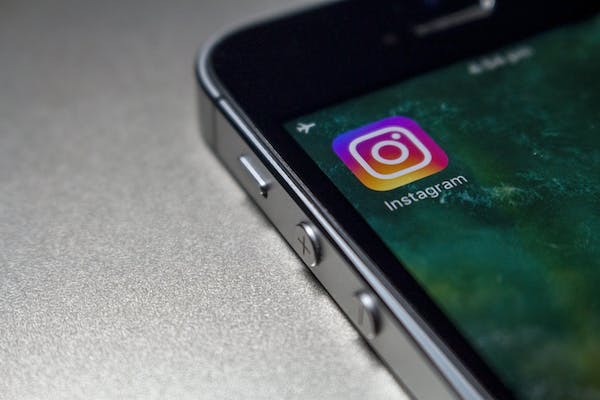 How To Stop Losing Followers on IG?
Have you ever spent time creating great content and engaging with followers, only to wake up to follower loss the next day? Losing Instagram followers without understanding the reason is frustrating.
Posting a few images won't suffice to expand your business on Instagram. Remember, anyone can post on Instagram, so subpar performance won't attract followers or boost your presence. Here is how to stop losing followers on IG in four simple steps.
1. Revisit the Quality of Your Content and Prevent Losing Followers on IG
Maintaining a consistent theme in your Instagram feed is important. Keep photos like party selfies and food selfies for sharing with friends and family by saving them for your personal account.
However, there is an exception if you are the face of your brand. In the case of a personal or lifestyle account, you can post more intimate content as long as it aligns with your main subject.
For example, if you're a travel influencer, sharing images of your travels or food from various restaurants while you're on the road is appropriate and relevant to your audience.
2. Increase Engagement to Keep from Losing Followers on IG
Replying to every comment is crucial. Make sure to follow followers who occasionally share content you'd like to see on your feed. Show appreciation by liking their posts and leaving insightful comments on their images.
Building a personal connection with your audience significantly reduces the chances of losing followers on IG. Moreover, individuals with whom you establish a personal relationship are more inclined to subscribe to your email list and become customers by purchasing your products.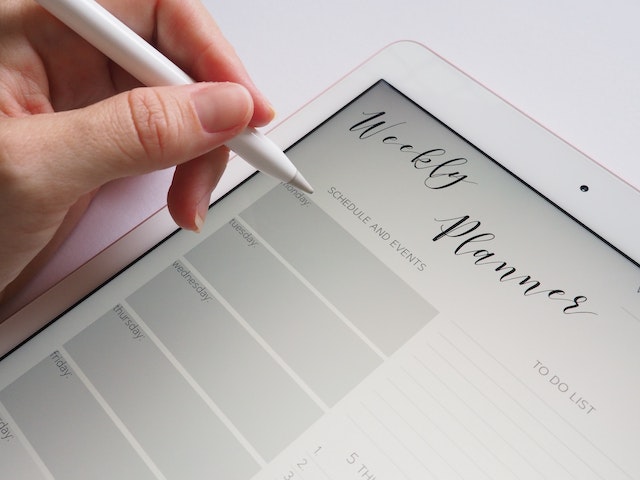 3. Revisit Your Posting Schedule to Prevent Losing Followers on IG
To maximize the visibility of your content and maintain follower engagement, it's important to post when your followers are active. Scheduling your posts strategically is key. While there is no definitive rule for determining the ideal posting time, you can identify peak hours for each day of the week that provide the greatest exposure.
It's crucial to leverage your analytics to monitor and assess what works best for you, as the optimal posting times on Instagram may vary across industries. Determining the ideal posting time can increase the chances of more users seeing your content and retaining followers. This isn't only a great way to keep from losing followers on Instagram and increase them.
4. Prevent Losing Followers on IG By Reworking Your Captions and Hashtags
Uninspiring captions and irrelevant hashtags can lead to a decline in Instagram followers. Creative Instagram captions can increase likes and comments while making your brand stand out.
Look for top-notch captions within your niche for inspiration, then craft original captions that reflect your brand's personality and differentiate it from competitors. Remember, a strong Instagram caption provides context to your image and effectively conveys your brand's story.
Hashtags are vital in Instagram's search algorithm, helping users discover your posts. If you aim to feature your brand on the Explore page, hashtags are your best tool.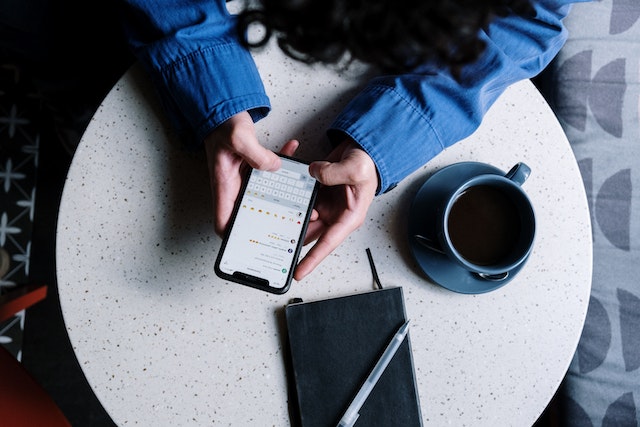 Losing Followers on Instagram? 3 Tools to Track It
This question is especially true for influencers and brands. In both cases, the quality of followers carries great significance. Ultimately, brands enter the social space to engage in meaningful conversations with their customers and potential clients. Their collaboration with influencers shares the same overarching objective. Having followers who are not part of your target market serves little purpose.
The importance may be less for non-commercial influencers, who are unlikely to influence individuals with no interest in their content.
Here are three tools you can use to track your follower metrics:
1. Monitor Instagram Losing Followers With Iconosquare
Iconsquare offers free and paid tools designed to assist you in monitoring your Instagram followers. Their free tool, the Instant Instagram Audit, is easily accessible. Simply connect your Instagram account and provide your email address. In return, you'll receive a report detailing your strengths and areas for improvement.
The Instagram Audit evaluates over 20 metrics based on your recent 30 posts from the past 30 days. It provides valuable insights regarding your account activity, audience engagement, account settings, and content strategy. With the help of this power tool, you can prevent your account on Instagram losing followers.
Iconsquare offers a paid version with a robust analytics, management, and scheduling platform for brands and agencies seeking a more comprehensive solution. This premium service includes a customized dashboard visually presenting the metrics most relevant to your needs. Additionally, scheduled reports assist you in staying ahead of the game and maintaining a competitive edge.
2. Instagram Insights Helps in Measuring Why You're Losing Followers on IG
If you have a business Instagram account, you can use Instagram Insights. Instagram's built-in analytics tool offers valuable information about your followers' demographics and actions. It also provides insights into your content performance. You can access your overall account, individual posts, and Stories data.
On Instagram Insights' home page, you'll find a summary of data related to the content you've posted in the past week. In the top section, you can view your total number of followers and track the number of new followers gained in the past seven days. This provides a quick snapshot of your account's growth.
3. Social Bakers
Social Bakers is primarily a comprehensive social media management platform designed to streamline your marketing tasks. It offers various features to facilitate your overall social media management process. One notable feature is the Analytics & Benchmark section, which encompasses benchmarking, content analysis, performance tracking, influencer insights, and paid campaign metrics.
This section lets you access comprehensive information to understand your overall performance. It allows you to compare your organic, paid, video, and influencer metrics against industry averages or competitors, providing valuable benchmarking data.
Additionally, Social Bakers provides a free Instagram Analytics tool specifically designed for personal and business profiles. It lets you discover your most popular posts and gain insights into what resonates with your audience to generate higher engagement.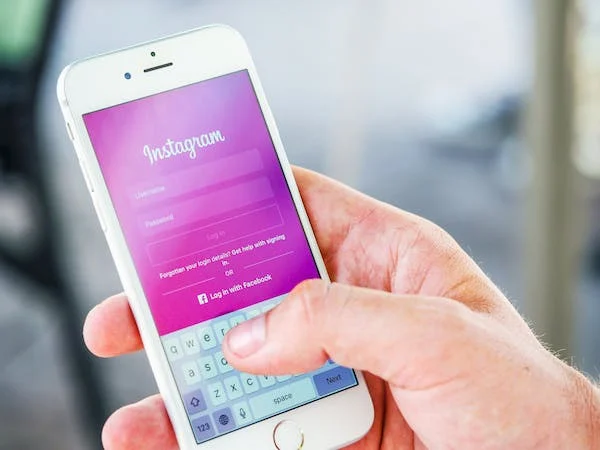 Losing Followers on IG? Why Are My Followers Fluctuating?
Most of the time, when you're losing followers on IG, it's not permanent, it could just be a fluctuation. Several factors can cause fluctuations in your Instagram follower count. The most common reason is the removal of inactive accounts by Instagram.
As a result, you may experience a temporary decrease in followers. Another potential issue is reaching the follower limit on your Instagram account. In such cases, new users cannot follow you until you make room by removing some of your existing followers.
Here are some reasons why you are gaining but immediately losing followers on Instagram:
● Inactive status
● Fake accounts following you
● Changes in Instagram's algorithms
● The Follow-Unfollow Method
Does Instagram Delete Your Followers?
Are you losing followers on IG, but not sure why? We assure you that Instagram does not delete genuine users but identifies suspicious profiles and blocks spam accounts. The definition of "suspicious profiles" and "spam accounts" is determined by Instagram algorithms, which may occasionally lead to the unintended deletion of genuine accounts. However, such cases are rare.
How Often Should You Post to Keep from Losing Followers on IG?
Consistency is key for audience engagement. Post content on Instagram based on a schedule that suits your resources and your audience's preferences. On average, businesses post 1.56 times daily, and 67% of users visit daily, providing ample chances to build relationships.
Timing matters too. Research suggests that midday throughout the week is generally the best time to post on Instagram, but this can vary depending on factors like your audience, industry, or time zone. Utilize Instagram Insights to find peak times for your business account, and feel free to experiment and discover what works best for you.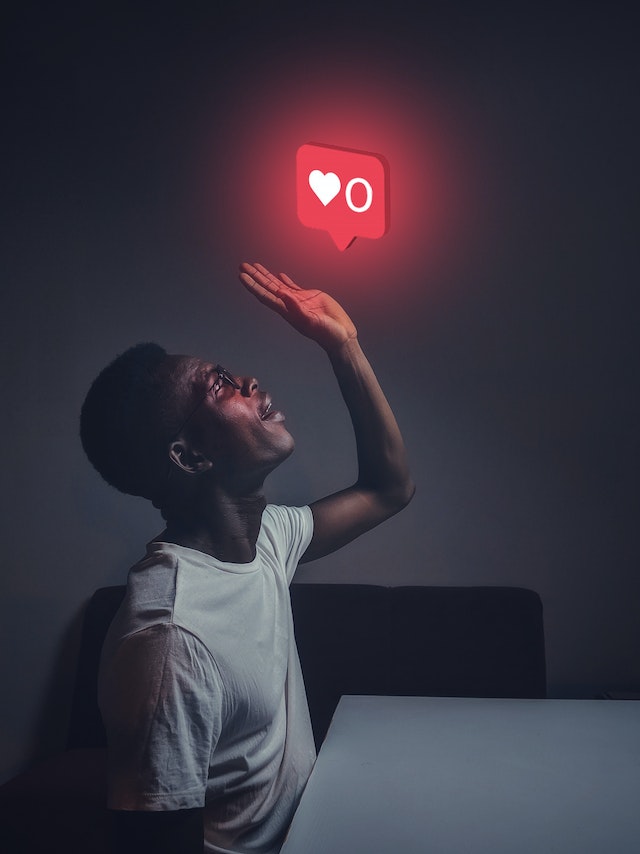 Can You Buy Instagram Followers?
Yes. You can buy Instagram followers through various websites offering different price options. However, it's important to note that these followers are often not genuine accounts. Instead, they are inactive or automated bots that won't actively engage with your content.
While your follower count may increase, your overall engagement will not improve. Consequently, buying followers is generally an ineffective strategy for Instagram marketing.
If that's so, what motivates businesses to purchase Instagram followers? Generally, an increased follower count often translates to greater recognition, trust, and popularity.
For businesses, this can potentially lead to more sales. The underlying assumption is that a higher follower count boosts engagement, increasing the likelihood of generating sales. If you're new to Instagram for your business and seeking methods to enhance engagement, you might be contemplating whether buying followers is a viable or advisable option.
Increase Follower Engagement with Path Social
Fluctuations in follower count are common on Instagram, with people regularly subscribing and unsubscribing from accounts. Therefore, it's important that you are not overly concerned if you experience a decline in followers. The key is to understand the reasons behind losing followers on IG in your special case.
There are instances where you can prevent the drop in followers. One approach is to enrich your profile with high-quality, engaging content and regularly seek feedback from your followers on their preferences. This can help retain existing followers and attract new ones.
However, there are situations where follower loss is inevitable. For example, when you decide to change the topic or style of your profile, some followers may not resonate with the new direction and choose to unfollow. Nonetheless, it's important not to worry; these changes will attract new followers who appreciate your updated content and approach.
Looking to boost your Instagram following? Check out Path Social's resources and get started on learning more today!