Social Media Marketing: Why Your Brand Needs Online Presence
There's something fundamentally flawed about traditional advertising. Even if brands pay big money for TV commercials and billboards, their target market isn't always watching a show or looking outside the window. Most of the time, they're on their phones, scrolling through a social media platform. That's why today's brands need to step up their social media marketing game.
When a brand or influencer is present on social media, they can reach more of their target audience. And by creating their own Instagram page, they can connect with their followers with engaging visual content. The result? A stronger relationship with them and a chance to close more deals and sell more products.
Today, we'll talk about why a social media strategy is essential if you want your brand to succeed. Keep reading to discover more!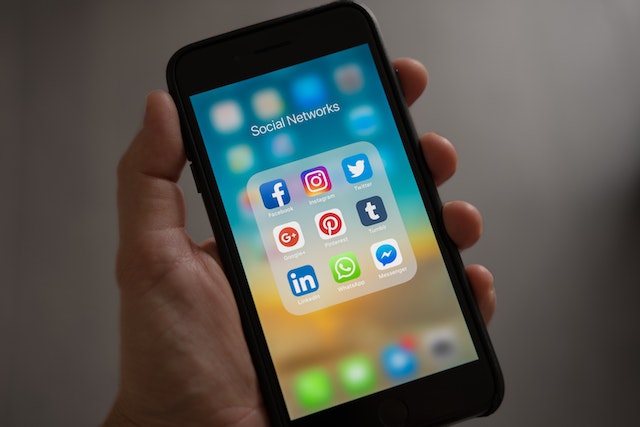 A Quick Deep Dive: What Is Social Media Marketing?
Social media marketing refers to brands creating an online presence on top social media platforms to reach their customers. This allows them to showcase their products, drive sales and acquire customer feedback from their target market in a modern, accessible way.
Around 90% of active users of social media follow at least one brand on their platforms. That means they actively seek out what their favorite brands have to offer online. They might even be hoping to have an interaction with brands they love if they get the chance.
Having a social media presence opens the communication lines between you and your customers. You can spark conversation with them by replying to DMs and comments on your posts or even collecting customer feedback from them.
This is a terrific way to build rapport and strengthen your relationship with your fanbase. After all, what is social media marketing for if not to socialize and engage with your followers, right?
But the biggest advantage of being on social media is that your brand can reach more people. Everyone and their mother are on social media platforms now. The Internet is a mass media channel for brand awareness campaigns. And the best part is that social media allows you to serve your ads to a specific target audience if the need arises.
That's why it's no surprise that a large part of marketing on social media has to do with paid advertising. Many businesses set aside some of their marketing budgets to run ad campaigns on social media because they know it's where their target audience will see it. Because of that, social media has proven to be a crucial part of any marketing campaign.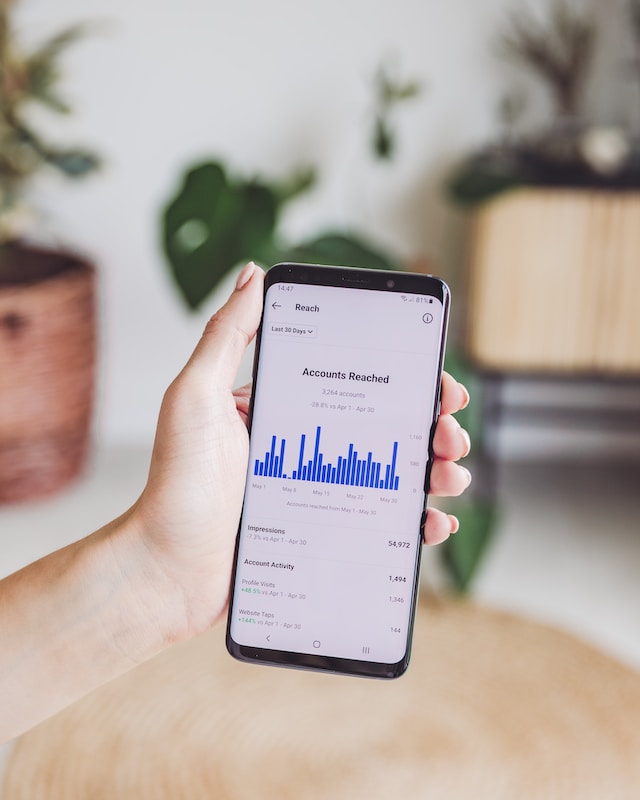 Why Instagram Marketing Is a Must for Your Brand
Today, there are over two billion active users every month on Instagram all over the globe. This huge user base allows brands to reach customers almost every part of the world. That's why when it comes to crafting a social media strategy, you can't sleep on Instagram marketing.
By maximizing your brand's presence on Instagram, you can reach more people than ever before. Because it's a high-reach platform, you can run brand awareness campaigns or ads to showcase new collections when launching your business.
What makes Instagram so different from other social media platforms like Facebook and Twitter is that it focuses on visual content. This allows brands and influencers to share photos and videos while telling stories to their followers.
Including Instagram in your social media marketing plans is a terrific way to humanize your brand. With the right kind of content, you can let your brand's personality shine through.
As a result, you genuinely engage your customers and get them interested in your brand without hard-selling products or services.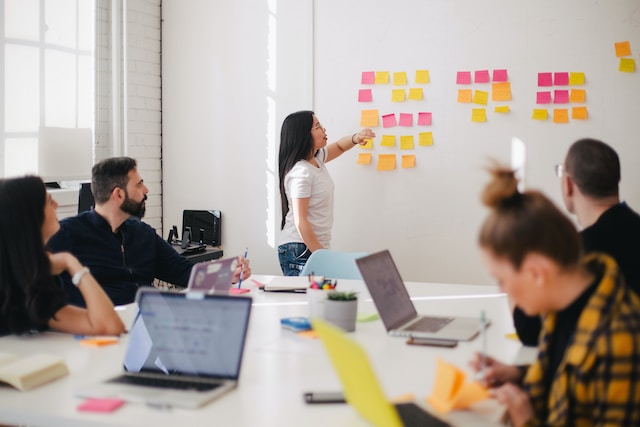 6 Popular Social Media Marketing Services Your Brand Can Benefit From
Social media marketing is one big umbrella term for many elements in a digital media strategy. It's not just about owning accounts on social media platforms, posting photos and replying to comments. There's way more to social media strategy than that.
Here are six of the most popular social media marketing services you can play around with to maximize your brand's online presence:
1. Social Media Marketing Strategy to Map Out Your Game Plan
One of the most important elements of social media marketing is mapping out your digital strategy. Social media strategists usually do this in tandem with business owners.
You must first know your target audience to build a social media marketing strategy. The social media platforms your brand should be present in will depend on that. You may do well on TikTok to reach Gen Z. If you're looking to attract young people who love aesthetic content, Instagram is your brand's go-to.
As part of your social media strategy, consider using multiple platforms. That way, you can cross-promote your content to people who are more active on other social networking sites. For example, if your brand posts content on Instagram, you can also amplify that post by promoting it on your Facebook page. This allows you to reach as many people as possible.
Other elements of a social media strategy include ironing out your brand's online personality and planning a regular content calendar.
2. Social Media Management for Daily Operations
Social media management is another important element of marketing on social media. You'll need someone to run the accounts if your brand is on social networking sites. You can't be the only one operating them 24/7, especially if you're busy with other parts of the business.
That's where your social media manager comes in. Their job is to oversee your brand's social media accounts. They're the ones who post content, reply to comments and DMs from customers, and basically execute your social media plans.
Social media managers also often manage a brand's Instagram ads. If they're highly skilled in analytics, they may even do reports on the results of your ad campaigns.
Efficient social media management is pertinent to your brand's online success. With no one to manage the daily operations of your social media accounts, there's no way to connect with your followers.
The people who manage your brand's social media accounts are essentially your brand ambassadors. They engage with your followers online and build rapport with them, allowing your fans to strengthen their bond with your brand.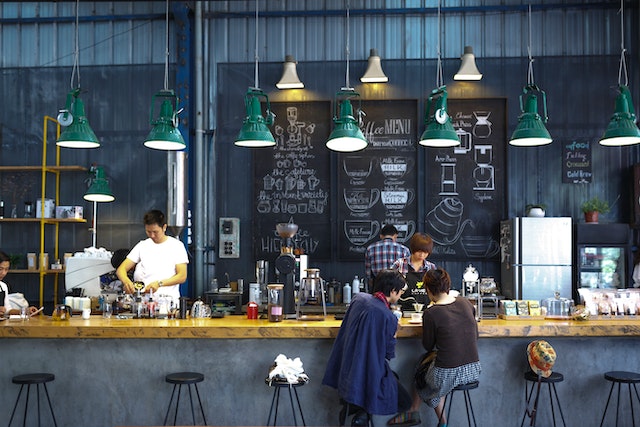 3. Hyperlocal Social Media Marketing to Target Your Community
In hyperlocal social media marketing, brands focus all their online marketing efforts to reach a specific and localized target audience. This can mean targeting people in a certain city, neighborhood or street. You can do this by serving social media ads to people in these areas using location-based targeting.
Hyperlocal targeting is beneficial for businesses that rely on foot traffic. These include restaurants, grocery stores, weekend markets or events, hair salons, art museums, fitness studios and many more. By serving your content localized audiences, you'll have a better chance at getting more foot traffic.
It's also cost-efficient since you won't have to pay money for the algorithm to serve your ads to someone across the country from your business.
There are plenty of fun ways to add to your hyperlocalized campaign. In your post captions, you can use slang words or trending hashtags that only people in your neighborhood use. You could even collaborate with hometown heroes and influential people in your area to make noise about your marketing campaign.
4. Content Creation for Engaging, Visual Social Media Marketing
Content creation is a massive part of social media marketing, especially on a platform like Instagram. After all, without engaging, interesting content, your brand won't succeed online.
Your brand's content creation team will be the creative arm of your social media team. These include copywriters, video editors, photographers, UGC creators and more. Without them creating relevant, high-quality visual content for your social media, your brand won't make an impression on your target market online.
When you have an idea for a social marketing campaign, your content creation team does a lot of the legwork. They'll brainstorm ideas for feed posts, Instagram Reels, hashtag campaigns and more. How viral your brand goes online also highly depends on your content creators' creativity.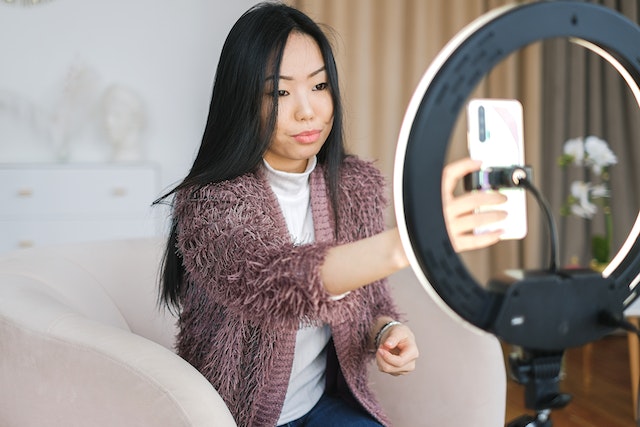 5. Influencer Marketing To Reach More of Your Target Market
Collaborating with influential people and doing paid partnerships is also a smart way to go about marketing on social media. By working with influencers, you can authentically reach their loyal followers—by having someone they admire introduce them to your brand.
Influencer marketing is terrific for brands because it's the opposite of hard-sell traditional ads. Instagram users listen more to genuine people than brands. So, why not get a content creator that your target audience loves to promote our brand to them?
Choosing an influencer your intended target audience listens to is important. If you want to target moms for a baby brand, you won't hire a Gen Z beauty influencer, would you? Make sure that the influencer's target audience is aligned with yours before you even reach out to them. Otherwise, the partnership won't make sense.
When an influencer promotes your goods and services, your brand establishes a level of authenticity and social proof. That makes you look very trustworthy and can attract new followers and potential customers.
Not only is influencer marketing more authentic—it's also more cost-efficient. Instead of spending money on content production, influencers you collaborate with make their creative content according to your brief.
6. Social Media Listening To Know What Your Target Audience Is Saying Online
Lastly, we have social media listening. This facet of social media marketing refers to monitoring what people say about your brand online. You and your digital marketing team can see people's conversations about your brand with the right tools. It's an excellent way to measure and improve customer sentiment if needed.
Social media listening tools also allow you to see the top trending topics in which your target audience is invested. This is very useful for coming up with content for your social media pages. Try to align your posts with topics that are relevant to your target audience to make your content more attractive to them.
Another smart way to use social media listening is by checking on the sentiment and conversations surrounding your competitors. See what they're doing right (or wrong) and how people react to it. Then, use the learnings to inspire your next campaigns and content plans.
How To Score Social Media, and Marketing Jobs
Social media marketing is an awesome field to work in. After learning about the ins and outs of this modern-day marketing technique, you might be interested in specializing in this field.
Landing social media marketing jobs allows you to work with some of the biggest brands on social media. If you have a brand of your own, it can train you to craft the perfect social media strategy to set yourself up for success. And if you're a content creator, you can use it to supplement your work and learn to market yourself better.
Interested in landing a job or a side hustle in digital marketing to expand your social media marketing prowess? Here's how to score work in this lucrative field: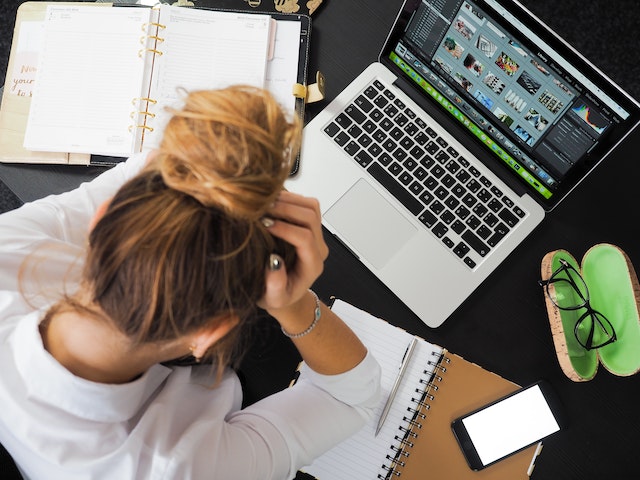 Take Social Media Marketing Courses To Learn More About It
Consider signing up for social media marketing courses online to get even more knowledgeable about building a social media strategy. You can sign up for workshops with Google to get certified in Google Analytics, ads, digital marketing, and UX design.
The more you know about social media marketing, the higher your credibility will become. This will come in handy when you're applying to jobs with agencies or brands to be part of their marketing team.
Get Experience in Social Media Marketing Companies to Hone Your Skills Further
If you work with renowned social media marketing companies, you'll learn the secrets of successful digital brand strategy straight from the experts.
Consider interning somewhere you can learn more about social media strategy. If you're lucky, your company might send you to seminars and workshops that teach you more about social media marketing.
Having this kind of firsthand experience can make you more marketable when applying for digital marketing side hustles. Then, take what you've learned from all these environments and apply it to your own brand's online presence.
Build a Strong Online Presence as a Content Creator
Being a content creator already gives you a leg up when looking for a social media marketing job. But it's also important to show potential employers what you can do for them. And what better way to do that than practicing what you preach—marketing yourself through social media?
Create an online portfolio of all the social media marketing efforts you've been a part of. This can be photoshoots and paid partnerships for brands or key learnings from being a social media manager for your business.
This allows potential collaborators to see what you can offer. At the same time, it gives brands a way to contact you easily if they want to work with you.
Social Media Marketing Is a Must for Any Modern Brand in Today's Digital Age
Social media marketing is essential to your brand's marketing plan if you want to reach as many people as possible. So many people are glued to their phones, scrolling through Instagram. It would be a waste not to be present on the social media platform and reach them while they're lurking on their favorite app.
Social media marketing offers plenty of ways to reach your target market. You can invest in influencer marketing, hyperlocal targeting, high-quality content creation, investing in efficient social media management, and more.
With these tools, people get a chance to have an interaction with brands they love. This can strengthen your own brand's bond with them and reach more people in your target audience as you go. This gives you more followers and potential customers, leading to more sales later.
Speaking of followers, why not give your brand a leg up before you officially launch your well-oiled social media strategy?By working at Path Social, you can ensure your content reaches the people interested in your brand. This gives you more followers in the long run, creating a strong, loyal community for your brand. What are you waiting for? Get more followers with Path Social today!