Manage Instagram Ads To Meet Goals: The Ultimate How-to
Creating content to promote your products is a great way to showcase what your business can offer. But it's one thing to make cute content and Instagram Reels for your business. That's the fun part. You also have to manage your posts when you boost them and turn them into ads. But do you know how to manage Instagram ads properly?
Today, Instagram isn't just a place to post pretty travel photos and OOTDs. It's also a place to target consumers by piquing their interest visually. Advertising on the platform is a must for your business, especially if you're targeting a younger crowd.
Let's talk about how to properly manage Instagram ads, from linking your account to the Ads Manager to budgeting your ads campaign.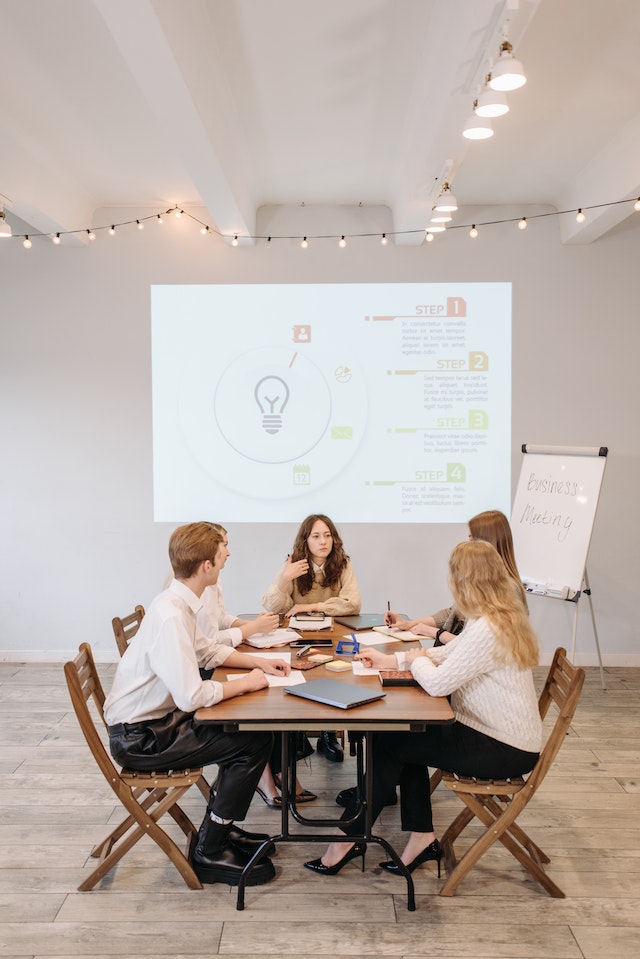 Why Should I Create and Manage Instagram Ads in the First Place?
Before taking you through how you can manage Instagram ads, let's talk about why they're beneficial to your business.
Advertising on Instagram is a must for businesses that want to reach as many people in their target audience as possible. Although it's not a mass media platform like TV or radio, it has a huge reach worldwide.
Statista shows that every month, there are 2 billion monthly active users on Instagram. That's about a quarter of the world's total population! There is much potential to widen your reach on the platform using Instagram ads. These paid ads might even give you a boost in followers.
Instagram is such a powerful marketing tool because it's known as a "visual" platform. Instagram is all about aesthetically pleasing photos. You can play this to your advantage and post visually appealing content that makes your products impossible to ignore!
That means businesses with visual products, like clothes, travel plans, food, and makeup, will thrive on the platform. Shopping ads and boosted Instagram Stories and Reels with tempting, enticing visuals will lure your target audience in. If you're an e-commerce brand in those niches, consider running Instagram ads to boost sales.
Manage Instagram Ads 101: Getting To Know Ads Manager
It's super easy to boost Instagram posts you already have up on your business page. If you have a professional account, you can click "Boost post" under your post and run it as a paid ad. You can also boost Instagram Reels or Stories.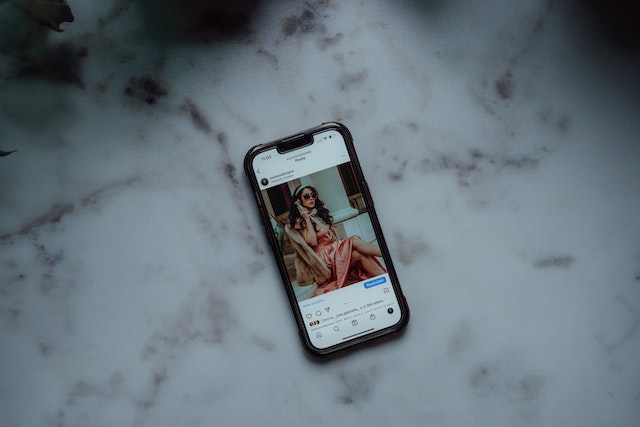 But sometimes, you need to be more organized with how you run your ads. This is the case if you have a big campaign idea with tons of ad sets you need to keep track of. That's where Ads Manager comes in—the best way to advertise on Instagram in an organized, efficient manner.
Ads Manager is going to be your partner in how to create and manage Instagram ads from scratch. Here's the 411 on what it is and how to set it up.
The Lowdown: What Is Ads Manager on Instagram?
So, what is Ads Manager on Instagram, you ask? To put it simply, Ads Manager is your workspace for creating and organizing all the Instagram ads you run for your business.
It's pretty much your starting point if you have a marketing campaign idea that you want to run on Instagram. It's where you'll set up your ads campaign, from the creative format to the daily budget and ad placements. It's also where you'll see all the reports on campaign performance.
Note, however, that Ads Manager isn't solely an Instagram product. It's a Meta feature, which means it houses your ads for both Facebook and Instagram. That might sound intimidating. But trust us—that makes setting up your campaigns easier because you see all your ad sets in one place.
Where Is Ads Manager on Instagram? Does It Even Exist?
If you whip out your phone right now and try to look for the Ads Manager on your Instagram app, you'll probably be disappointed. Where is Ads Manager on Instagram? Why isn't there easy access to it anywhere on the app?
While it's easy to look at Instagram Insights for regular feed posts on the app, reports on Ads Manager are more extensive. That's why the Meta Ads Manager is viewed better on a desktop. It's easier to display and digest large amounts of data about your Instagram ads there. That said, apps are also available for Ads Manager on iOS and Android.
Here's how to access the Ads Manager so you can start to manage Instagram ads immediately.
1. Go to the Meta Ads Manager page. If you already have a Facebook business page, you will find it automatically linked to your Ads Manager.
2. Click the hamburger menu on the upper-righthand corner of the screen and select "Business Settings."
3. Click "Accounts" and then "Instagram Accounts."
4. Follow the steps to connect your Instagram account to Ads Manager.
5. Confirm that you want to link your Instagram account, and that's it! Now you can run your Instagram ads campaign directly from Ads Manager.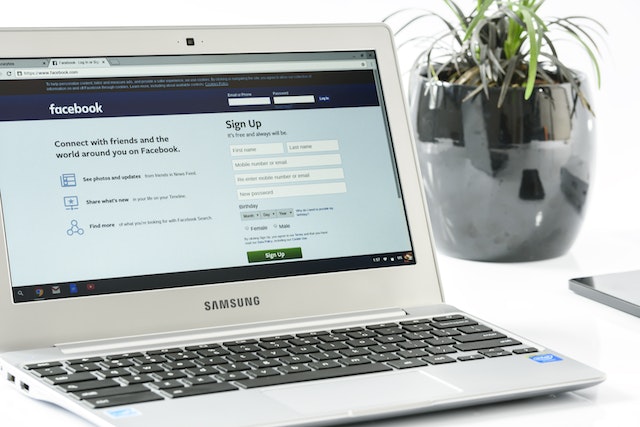 How To Manage Instagram Ads: Setting Your Ads Campaign up for Success
Now that you're set up on Ads Manager, it's finally time to get to the nitty-gritty—how to manage Instagram ads. While Ads Manager is user-friendly and easy to navigate, it also allows you to manage every detail of your ads campaign. It's important to understand every aspect of your ad sets when you set them up so they can perform well.
Here are our top five tips for running Instagram ads. Whether it's a single ad or part of a big ad campaign, these will set it up for success.
1. Choose the Right Creative Format
First up, we have the creative. Ads Manager isn't just for managing your ads. It's also where you create or upload images and video content that will make or break your campaign.
Ensure your content is visually appealing and will resonate with your target audience. Instead of using professional photos, use lifestyle photos like flat-lays and cute OOTDs. That way, your content blends seamlessly into how people normally use the platform. Your copy and voice-over, if any, must also be captivating and impactful.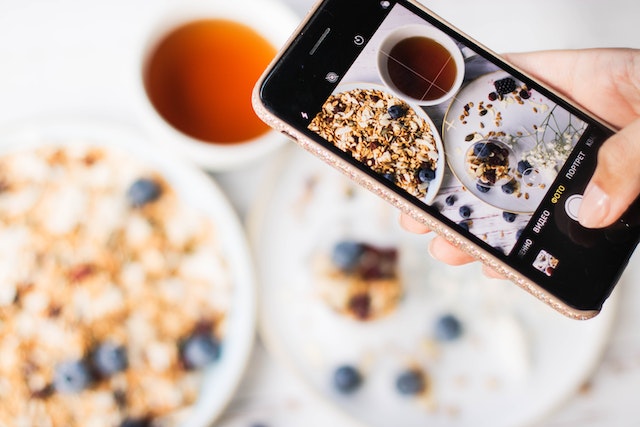 But aside from how your content looks, you also have to think about the right format. Thankfully, most (if not all) of Instagram's ad formats are non-intrusive. They're never annoying and are integrated seamlessly into the fabric of how people normally use Instagram.
Here are just some of the formats you can choose from when you manage Instagram ads:
· Image and video ads: These ads appear on the Instagram feed. They can be a single photo or video or a carousel ad with multiple photos and videos within it.
· Instagram Stories: These vertical videos are served to your target audience while they sift through Instagram Stories. It's best to do two or three Stories that tell a story.
· Instagram Reels: Make your Reel ads short, snappy, to-the-point, engaging, and funny. It's important to make an impression in the first few seconds!
· Shopping ads: If you've already linked your product catalog to your Instagram account, these ads can showcase them. If people click on the ad, Instagram directs them to your product's description.
Always keep your target audience in mind when you choose your ad formats. For example, if you're targeting a younger crowd, place ads on Instagram Reels and Stories.
2. Manage Instagram Ads by Selecting Your Business Objective
When you manage Instagram ads, you should also choose a clear objective for them. Ads Manager allows you to select your campaign goals per ads campaign. It then optimizes how it delivers your ads to your target audience to help you meet those goals.
There are many objectives you can choose from when running Instagram ads. These include awareness, traffic, engagement, leads, app promotions and sales. Each one will signal to Instagram a specific approach to pushing your ads to people.
The business objective you choose for your Instagram ads should align with your business' marketing objectives. If you have a new brand that you want more people to know about, choose brand awareness. If you're trying to build a relationship with your client, choose engagement, and so on.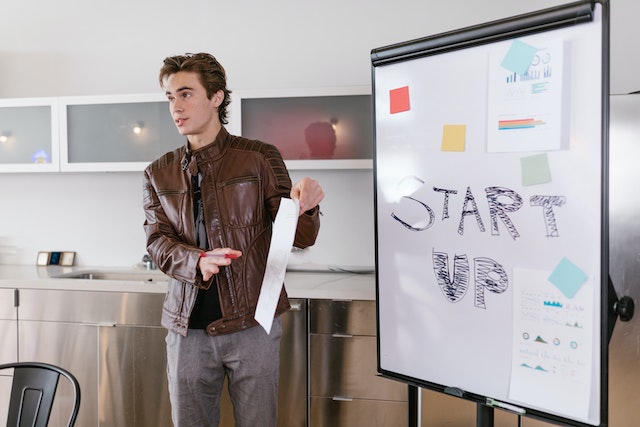 3. Narrow Down Your Target Audience
When you manage Instagram ads, you can choose to target a specific audience who will see your ads.
What's great about Instagram's Ads Manager is that you can narrow your target audience to a specific demographic. And we're not just talking about age and gender. You can also select their interests, behaviors, location, and even what language they speak.
Hypertargeting ensures that your ads will be seen by those they're meant for. That way, you get your money's worth when you pay to have these Instagram ads running.
Based on the target audience you choose, Ads Manager will also show you your estimated reach and results. That gives you an idea of how well your ads campaign will perform. If you're unhappy with your potential outcome, simply tweak your parameters for your audience.
You can also choose custom audiences for your Instagram ads. These include super-specific groups of people, such as those who have bought from your business or visited your profile before. You can even ask Meta to include "lookalike audiences." These people have the same personality and demographics as those who have interacted with your business.
4. Set the Most Efficient Budget to Manage Instagram Ads
Instagram ads aren't free. It's a feature wherein you have to pay to play. What's awesome about paying to manage Instagram ads is that your budget allocation can be as flexible as you need it to be. You get to choose how much you're willing to pay each day for your ads campaign to run.
You can set up your ads campaign budget in two ways. The first is with a daily budget, which is the amount you're willing to spend per day the ads are up. You can also set a lifetime budget, which is a budget for the entire duration of the ads campaign.
Regardless of the budgeting method you choose, how much money you put in is completely up to you. You can even set your daily budget for as low as $5 per day! Note, however, that for low-frequency objectives like app promotions, the minimum daily budget may be higher.
5. Track Your Campaign Performance
The last tip we have for when you manage Instagram ads is to constantly track your campaign performance. The Ads Manager gives you tons of information as to how your ads campaign is doing. Check on these analytics reports as your campaign runs to see how you're faring.
There are many metrics available for you to see on Ads Manager. These include your Instagram ads' total reach, engagements, app installs, views, sales conversions and more.
The data it provides can tell you a lot about your target audience and what kind of content they respond to. You can use these insights to tweak and improve your campaign to optimize it. You can also use these learnings for a future campaign idea you come up with for your business.
Here's how to check the metrics of your Instagram ads:
1. Open the Ads Manager app or website.
2. Click on the ads campaign you want to look at.
3. Select "View charts" to see the current performance metrics of the Instagram ads within that campaign.
4. Check back on these metrics as the campaign runs. Feel free to tweak your messaging and targeting if you feel it can improve your campaign performance.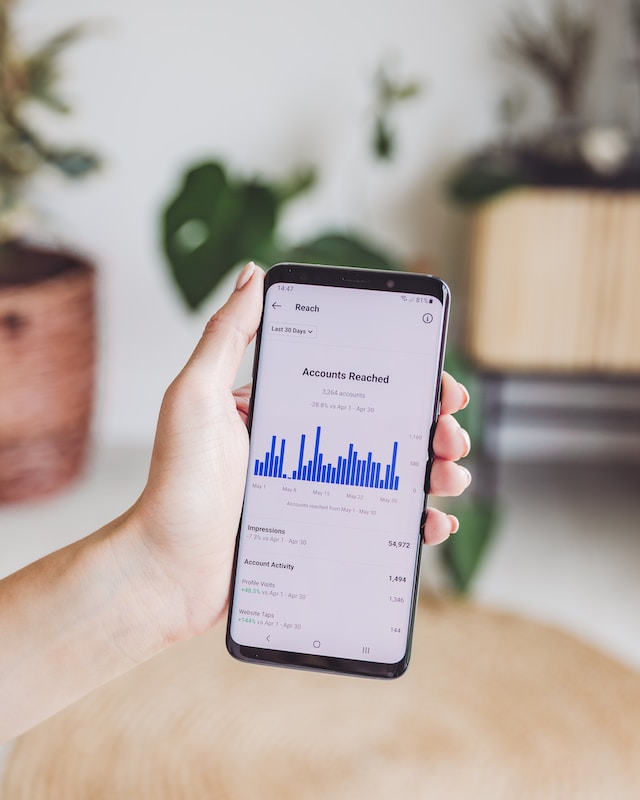 Manage Instagram Ads To Grow Your Business Today!
Ads Manager is a powerful tool to set up your ads campaign. It's your one-stop shop where you can set up your daily budget, choose the right target audience, and see your campaign performance. They're hands down the best way to manage Instagram ads. And when used right, the results are astounding—your business will grow, and so will its Instagram following.Looking for more ways to grow your community of followers on Instagram? We've got you. Path Social uses a proprietary AI targeting tool to help push your content out to people who are likely to engage with it. This can help boost your business not just in engagement but in followers too. Start growing your community today with Path Social!