Winter Instagram Captions To Frame the Best Time of Year!
It's beginning to look a lot like Christmas Instagram filters. Amidst the snow angels, hot chocolate, and outdoor activities, we find the time to capture them all in photos. Still, these photos need a frame just as much as they need Winter Instagram captions.
As you plow through the new layer of fresh snow, you're probably pondering the best Instagram captions for winter. We know we are. Luckily, you've come to the right place to select from an abundance of Christmas quotations. Path Social has all the best Christmas puns for your photos.
What's the vibe that you're going for? We cover witty captions, fashionable captions, and captions about your business. All of these, plus a lot more. Let your Path Social experts guide you through this winter wonderland!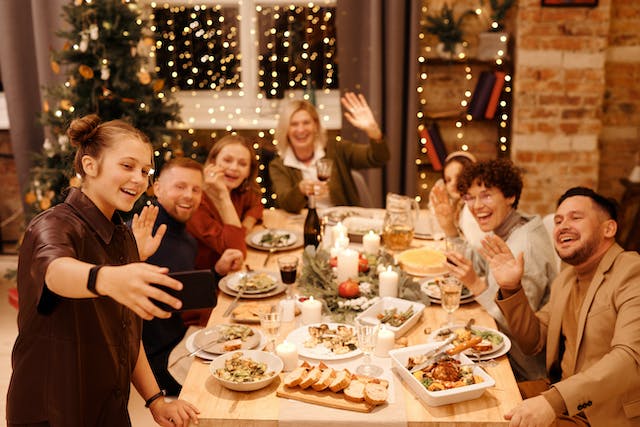 Complete Your Posts With the Best Christmas Instagram Captions
We're as excited about winter as you are, with its cozy vibes. To celebrate, we've put together a bunch of clever captions. We understand you're eager to fill your feed with winter hues. If you need help finding the perfect Instagram winter captions, check out our collection of Christmas captions!
Winter Formal Instagram Captions for the Most Important Night of the Season
Your invitation to the winter formal has arrived, and you're excited to celebrate! Thinking about Instagram winter captions? Answers are available for memorable winter nights like this. Check out these Winter Formal Instagram Captions:
I wish some nights lasted forever.
With nights like these, who really needs the days?
We wanted to make an entrance and did.
Life's never dull with these people around.
Take a good look. We're going to look like marshmallows in a few minutes.
Admit it. We clean up nicely.
Truly, all I want is good music, great friends, blinding lights, and late nights.
Bring on the winter night!
We tried to outshine the disco ball tonight.
We don't crash the party. We are the party.
If you're not having fun, you must be doing something wrong.
Sparkling into my winter formal like…
Everyone in your gang is likely going to post their pictures. We don't want you fighting over these captions. How about you upload this as a joint post? Instead of having the same few photos on the TL, collaborate with other Instagram users!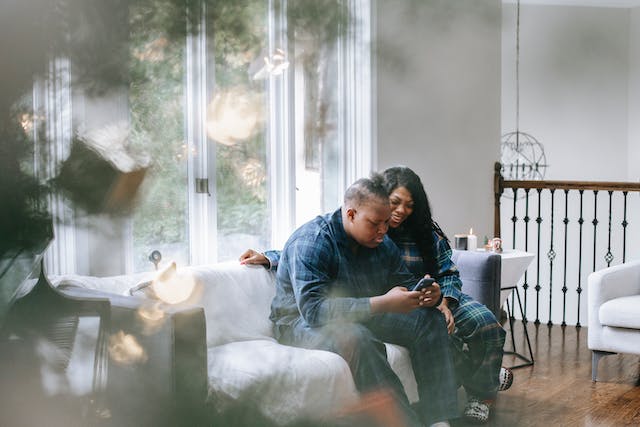 Christmas Instagram Captions for Business Will Keep Your Brand Visible
You should always use hashtags on Instagram. More than ever, you should use them in your Christmas Instagram captions for business. Use these captions to increase your visibility and engagement rate.
#letitsnow
#winter
#winterfun
#keepitcozy
#winterwonderland
#wintervibes
#winteroutfit
#winterdecor
#winterweather
#ilovewinter
#snowday
#frostyfriday
#brr
#winterrecipes
#winterweekend
#babyitscoldoutside
#snowmuchfun
#snowynight
Winter Movie Captions That Never Go Out of Style
We love a Christmas movie. If you can't think of a quote for yourself, take a tip from a popular holiday movie. They are brimming with winter captions for Instagram potential. Take a look at these:
"We're freezing our bollocks off over here!" – Bridget Jones Diary
"I planned out our whole day. First, we'll make snow angels for two hours, and then we'll go ice skating. And then we'll eat a whole roll of Toll-House cookie dough as fast as we can. And then to finish, we'll snuggle." – Elf
"How can you generate heat when you can't feel your feet and they're turning blue!" – RENT
"It's Christmas Eve. It's the one night of the year when we all act a little nicer, we smile a little easier, we cheer a little more." – Scrooged
"You can mess with a lot of things. But you can't mess with kids on Christmas." – Kevin McCallister, Home Alone 2: Lost in New York
"The thing about trains…it doesn't matter where they're going. What matters is deciding to get on." – Conductor, The Polar Express
"I never thought it was such a bad little tree. It's not bad at all really. Maybe it just needs a little love." – Charlie Brown, A Charlie Brown Christmas
"It's Christmas Eve and we are going to go celebrate being young and being alive." – Miles, The Holiday
"Faith is believing in things when common sense tells you not to." – Fred Gailey, Miracle on 34th Street
Get Your Funny Bone Out With A Happy Holidays Instagram Caption
Do you know what will get a little chuckle from your followers? A flawless, cheesy caption. Don't be afraid to be a comic this season. It's fashionable to be a little corny. A simple Happy Holidays Instagram caption just won't do! Check out our top picks:
It was love at frost sight.
I'm giving winter the cold shoulder.
What falls but never gets hurt? Snow.
Snow boots and ice and nothing is nice.
I'm up to snow good.
What do you sing on a snowman's birthday? "Freeze a jolly good fellow."
What do snowmen eat for breakfast? Snowflakes.
This weather is snow joke.
Walking in a winter pun-derland.
Freeze the day.
The forecast is un-brrr-lieveable.
It was mitten in the stars.
Someone is walking on thin ice.
What do you get when you cross vampires and snowmen? Frostbite.
How does the snow globe feel this year? A little shaken.
Pro-tip: Hide these captions from your dad! These are dad-joke-level corny, but when else will you get a pass? Enjoy them!
Winter Fashion Captions for Instagram for your OOTD
This one is for the Instagram influencer who laughs at the idea of dressing up in an ugly sweater. Either you do not invite them, or you simply anticipate that they will show up wearing something classy and cashmere.
Your family understands your values, and you don't love each other any less. For those of us who need Winter fashion captions for Instagram, we've got you covered.
Little do they know, I'm the best gift they'll ever get.
Too cold to be a hot mess.
The greatest present is my presence.
Sleigh, Queen.
'Tis the season to sparkle.
It's me. Your friendly abdominal snowman.
It's beginning to cost a lot like Christmas.
You rock my Christmas socks.
Totally sleighed this.
Sweater Weather is Better Together.
Cute and cozy.
All decked out.
Officially sweater weather.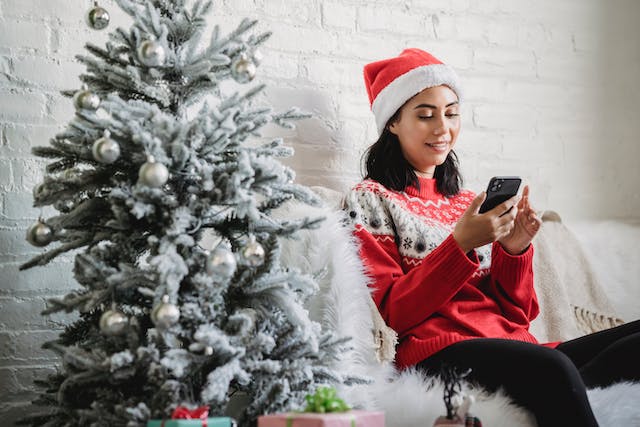 These Cold Weather Winter Captions for Instagram Will Have You Feeling Warm
The chilly weather, much like Instagram captions for winter, is polarizing. (Do you see what we did there?) Because of this, we have to provide you with a diverse range of options. Check out our huge list of cold weather winter captions for Instagram:
Too bad we can't gift wrap common sense.
Christmas calories don't count.
There's no one I'd rather freeze with.
I hope the reindeer eat the naughty list.
It's never too cold for a walk.
How does a Snowman get to work? By icicle.
There's nothing better than a snow day with you.
Keep calm and wait for snow.
Hot chocolate is like a hug from the inside.
It's cold outside, but we have warm hearts.
Let's go sit by the fire.
We are children of winter; hear us roar!
I'm on the naughty list, and I regret nothing.
All I want for Christmas is you food.
May your days be merry and bright.
Hibernation mode: On.
Do you want to build a snowman?
I love you snow much.
We're all like snowflakes, all different in our own beautiful way.
We're snow-blind with love.
What happens under the mistletoe stays under the mistletoe.
Resting Grinch face.
Rebel without a Claus.
Make it rein.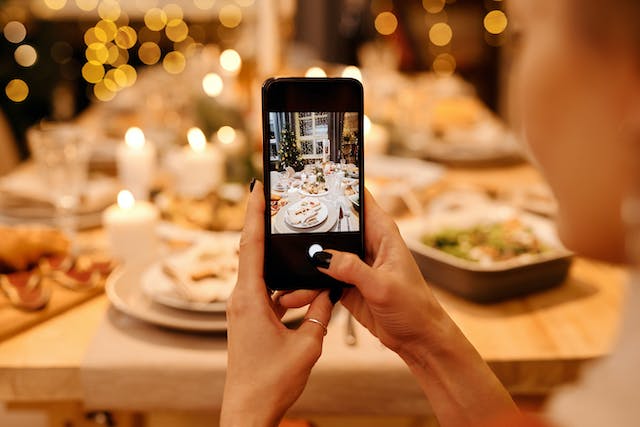 Your Growth Is About More Than Winter Instagram Captions
Path Social's team spent ten years developing a special algorithm in their AI system to ensure your brand succeeds. The Instagram influencer community at Path Social is highly knowledgeable in this area.
Let's boost your growth! Using focused strategies, we'll gain organic Instagram followers. Winter captions help, but we'll also advance in other ways. Your engagement (shares, likes, comments) will rise! Follow our tips to build an engaged Instagram community. Start gaining followers today!