Apps To Buy Instagram Followers: Tips To Boost Your Following
In today's digital landscape, the growth of brands on the internet has become very accessible. In light of intense competition among social media platforms, it is no surprise that brands increasingly rely on Instagram. This article aims to find you the perfect app to buy Instagram followers. We'll show why buying followers is essential to grow your brand and account before listing our top picks!
The motivations behind brands purchasing Instagram followers are multifaceted, yet the primary objectives often revolve around boosting brand visibility and establishing social credibility. Seizing this opportune moment will enable you to gain a competitive edge over your rivals.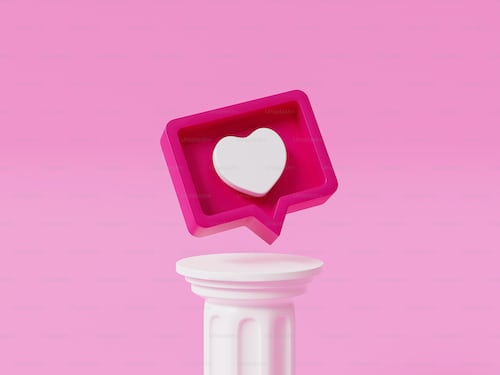 Why You Should Consider Apps to Buy Instagram Followers
Here are five reasons brands and influencers may want to use an app to buy Instagram followers:
Instagram offers the greatest potential to scale. With 2+ billion active users, Instagram is a prime platform for brand growth. Its popularity continues to surge, amplified by Facebook's transformation into 'Meta.' This expansion creates new opportunities for businesses to flourish on Instagram, making it an ideal space for growth and success.
Knowing how to get more Instagram followers fast has helped many businesses scale. Businesses worry that buying Instagram followers is a dishonest practice, hindering organic growth. However, many brands have grown significantly after starting with a small, purchased base. Buying followers can jumpstart growth, attracting organic followers. Ensure high-quality, relevant followers to build a successful Instagram brand.
More followers mean greater visibility for your brand on Instagram. With a larger audience, your posts have a higher chance of appearing in users' feeds, increasing their exposure. While using hashtags and tagging users helps, buying followers can further expand your reach to maximize your visibility.
Businesses seek positive social media presence, especially those selling products or services. Influencing brand perception can be challenging, but having a substantial follower count helps. A high number of followers conveys credibility and success, enhancing brand image and fostering trust among people.
A substantial follower count increases the likelihood of users clicking on and purchasing products seen on your feed. However, focusing solely on buying followers is not enough. Providing valuable and relevant content to your audience is crucial. Combining a large following with quality content positions you well to boost sales and conversions.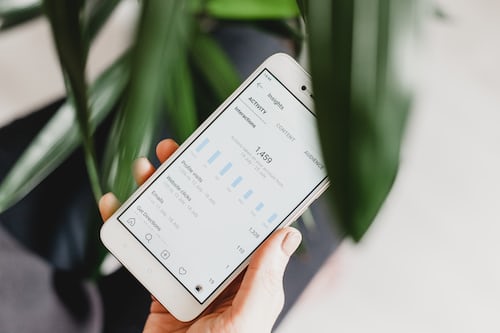 What Is an Instagram Followers App?
An Instagram followers app is an online application or service offering users various features to enhance their Instagram account's growth. These apps are Instagram follower tracker apps. Essentially, these apps allow you to pay for followers on Instagram.
These tools typically provide users with various Instagram features, such as unfollowers tracking, mass post deletion, ghost follower detection, and more. Insta followers apps are commonly available for download on the App Store and Google Play store.
However, it's important to note that some of these apps are fake and, in some cases, may redirect you to phishing websites. Therefore, it's crucial to exercise caution and avoid engaging with fraudulent services.
Nonetheless, many legitimate apps to buy Instagram followers guarantee authentic growth and increased follower count. We have included a few services that meet your expectations in our list of the best Instagram followers apps. So, continue reading to discover them.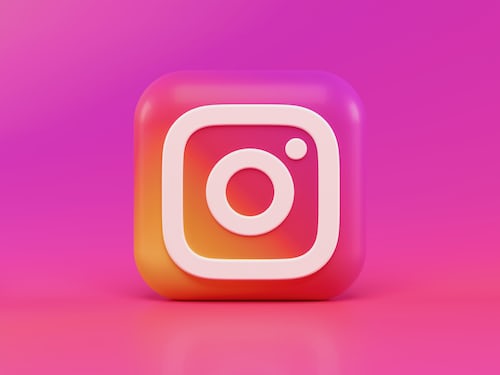 What Happens When You Use an App To Buy Instagram Followers?
Interested in understanding the consequences of purchasing Instagram followers? Here's a breakdown:
There are various sources where you can get Instagram followers, ranging from third-party apps to interactive platforms, and the prices start from $0.99 for 1000 followers.
However, it's important to note that engagement is usually not included in these packages. These 1000 followers are inactive accounts that won't like, share, or post a comment. They are low-quality followers, so they won't contribute much to your social media marketing strategy.
Alternatively, you can get in touch with services that follow relevant Instagram accounts for you, hoping that those accounts will follow you back. However, there's no guarantee of this reciprocal action, making this method of getting Instagram followers quite risky.
For a more secure investment, some people opt for Instagram growth services. These services promise to deliver genuine Instagram followers who are paid their share in return for engagement. This approach aims to increase your follower count with more active and genuine followers.
How Much Does an App to Buy Instagram Followers Cost?
A big part of deciding which app to buy Instagram followers from is cost. The cost of purchasing Instagram followers can vary depending on the service you choose. Many services provide volume discounts, making the option of acquiring 10,000 followers seem more attractive compared to buying just a few hundred.
Typically, buying instant followers on Instagram is relatively inexpensive. Based on our research, most services charge approximately $15 USD for every 1,000 followers. However, there are some services that may be pricier, falling within the range of $25 to $40 USD.
On the other hand, growth management services, which employ automation or manual engagement techniques to generate followers, tend to be more costly. These services can range from $50 to $250 USD per month.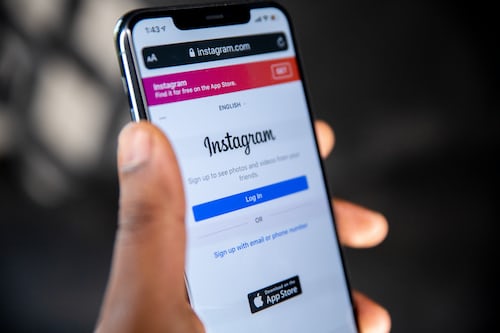 Which Is the Best App to Buy Instagram Followers?
In this section, we'll list some of the greatest apps to buy Instagram followers. We'll mention important features that will help you discern which is the best app to buy Instagram followers for your company.
Cheapest App to Buy Instagram Followers: AiGrow
The first and cheapest app to buy Instagram followers from is AiGrow. It is our first and highly recommended option when it comes to Instagram free followers apps and websites that effectively attract targeted and high-quality followers. It stands out as an all-in-one Instagram management suite and growth service.
Ranking at the top of our list for Instagram follow apps, AiGrow specializes in helping accounts gain genuine and organic Instagram followers. What makes AiGrow different is its Instagram growth services. These services offer convenient mobile apps you can access online without downloading.
With AiGrow, users can expect a growth in followers per month. Besides functioning as an Insta followers app, AiGrow offers scaled growth plans. This enables users to obtain up to 1000 free Instagram followers.
Features:
Managed growth program
Multiple hashtag search
Mass unfollow service
Instagram insight tracker
Dedicated account manager
2nd App to Buy Instagram Followers: AiSchedul
Moving on, the second app to buy Instagram followers from is AiSchedul. It stands out as an exceptional Instagram management tool offering many impressive features. While it is not primarily for gaining followers, AiSchedul is an invaluable tool for content management. As a result, it can help you attract free Instagram followers.
AiSchedul effectively manages your Instagram account for Instagram influencers, social media marketers, and business owners.
AiSchedul is not an Instagram followers app per se. Its impact on increasing Instagram engagement rates is substantial, leading to significant follower growth over time. AliSchedul is worth considering as an app to buy Instagram followers.
Feature:
Analyze the trending content
Publish stories and posts simultaneously
Report from anywhere
Create CTA buttons by creating external links
Suggestions for creative Insta posts
3rd App to Buy Instagram Followers: UseViral
Another noteworthy Instagram service on our list is UseViral. While it is not a downloadable Instagram follower app, UseViral allows users to purchase followers to enhance their Instagram accounts through their extensive network.
Furthermore, UseViral claims to offer growth services for various other social media platforms, including Facebook, TikTok, Twitch, YouTube, and more.
However, it is worth noting that we could not locate any UseViral reviews on reputable platforms such as Trustpilot or Reddit. The lack of credible reviews raises some concerns. Additionally, UseViral does not offer a free trial option for its considerably expensive packages, adding to uncertainty in its services.
Features:
Wide range of supported platforms
Targeted and real followers
Customized growth strategies
This concludes the list of our favorite apps to buy Instagram followers. In the next section, we'll be talking about apps to track followers on Instagram.
Besides Apps to Buy Instagram Followers, What Is the Best App to Track Followers?
If you're starting as an influencer, you may already know it gets difficult to manage followers quickly.
The official Instagram app lacks convenient features for efficiently managing your followers and keeping track of your follower interactions, such as identifying those who follow or unfollow you. Thus, it only makes sense to find a way to track these stats. Consequently, developers have created numerous apps to offer improved interfaces and assist users in better managing their followers.
A significant observation is that many of these Instagram follower-tracking apps share similar names and possess nearly identical capabilities.
Below are our top picks for the best app to track followers. Go over them to learn the ones that suit your business the best.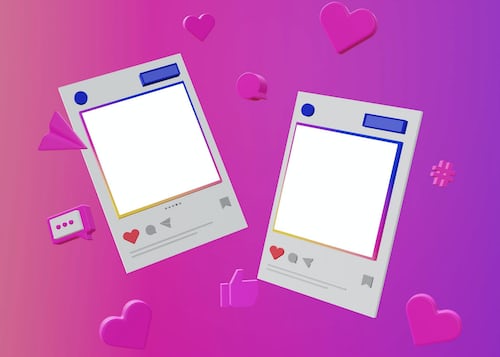 Follower Analyzer
Once you've found the perfect app to buy Instagram followers, Follower Analyzer is an excellent tool for effectively monitoring your followers. It offers comprehensive insights into your follower growth, helps identify and remove fake followers, and even notifies you when someone unfollows you.
This app is specifically designed for Android devices and is available to download for free. However, there are optional in-app purchases available for unlocking additional features.
Once you log in, Follower Analyzer provides you with a wealth of information about your followers. You can access details such as their Instagram join date, activity level, and whether or not they follow you back.
Furthermore, the app allows you to view a list of your recent followers and those who have unfollowed you. This feature proves to be highly beneficial for monitoring your follower growth and ensuring that you retain your followers effectively.
Iconosquare
Iconosquare offers a subscription starting at $29 per month, but they provide a 14-day free trial for you to explore their services before making a commitment.
Upon signing up and logging in, you can connect your Instagram, Facebook, Twitter, LinkedIn, and TikTok accounts to Iconosquare. This enables you to access a wealth of fascinating data. For instance, you can view your top-performing posts, identify the optimal posting times, and track the usage of your hashtags.
Besides features for managing your followers, the app offers much more than that. The analytics provided on your dashboard empower you to make informed decisions about what content resonates best with your audience. This is a great tool to track IG followers that you can use in tandem with apps to buy Instagram followers.
Data Jam
This intriguing app lets you view other users' Instagram stories anonymously. You can gain insights into their likes, followers, comments, and posts without the need to follow them. For example, you can observe who follows a particular user on Instagram and how frequently they have liked posts from that account. This feature proves valuable for businesses, allowing them to understand what aspects of competitors' posts resonate with their target market.
Furthermore, this app allows you to view a person's comments in full text, including any deleted comments. You can monitor the recent activity of your target audience, identifying who they have recently followed and whom they have unfollowed. This helps you avoid making similar mistakes and enables you to adapt your strategy accordingly.
Followmeter
Followmeter is another great tracker in addition to apps to buy Instagram followers. It offers a visually appealing and user-friendly dashboard that provides comprehensive information about your Instagram account. Whether you prefer an overview or a deeper dive into your profile engagements, all the relevant details are available on one screen.
With Followmeter, you can effortlessly unfollow accounts that may be detrimental to your credibility. Additionally, you can quickly identify your top-performing posts and access in-depth analytics for post likes and comments. The app also provides valuable insights into your stories' performance.
Not only can you discover who closely follows your account, but you can also see who views your stories without actually following you. This feature helps you engage with an audience that may not have converted yet, allowing you to better tailor your content and reach a wider audience.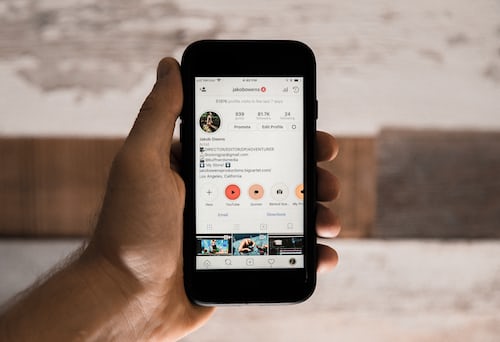 Best Website Alternatives for Apps to Buy Instagram Followers
Purchasing Instagram followers from reputable sources offers numerous advantages without repercussions. Utilizing these reliable platforms can propel your account to a more significant presence on Instagram, a key factor in achieving success in today's economy.
In addition to apps that let you buy Instagram followers, check out some of the best websites where you can buy Instagram followers below.
Best Alternative Website to Buy Instagram Followers: Twicsy
Twicsy offers a highly reliable platform to purchase Instagram followers in customizable packages, catering to any scale. Whether for personal or business purposes, Twicsy ensures an authentic follower base while avoiding bots. Their renowned customer support team emphasizes prompt delivery of real followers, establishing your online presence, and keeping you competitive. For effective Instagram marketing assistance, Twicsy is an invaluable resource and a reliable website to buy Instagram followers.
Buzzoid & Rushmax Websites
Depending on your preferences, you have the option to invest in either high-quality or premium follower packages. High-quality followers are genuine individuals with active accounts. Premium followers are more likely to belong to your target demographic. Whichever option you choose, you can rest assured that you are avoiding any fake Instagram followers that could negatively impact your engagement rate.
Buzzoid does not offer a growth service, but its packages surpass other services of its kind. All you need to do is select the desired number of followers, proceed to checkout, and opt for either fast delivery or instant delivery. Within minutes or hours, depending on your chosen option, you will witness a rapid increase in your active Instagram followers.
If you're looking to increase your follower count and maintain a long-term following, Rushmax is an excellent option with an outstanding reputation. When you purchase followers from Rushmax, you can expect a high number of active and engaged individuals who will remain on your account for years. Rest assured that all purchases made through Rushmax are genuine, ensuring that the Instagram algorithm will not raise any concerns regarding your new followers.
At Rushmax, the followers you acquire are real people who are enthusiastic users of social media platforms. This means the accounts following you are genuine and actively interested in checking out your content. With these new followers, there is potential for them to become your business customers in the future, provided you make the most of the opportunity.
Breaked Website & LikesStorm Website
Opting to invest in your Instagram account through Breaked is a smart decision that can yield great results. This platform helps your content gain traction while ensuring you steer clear of any fake accounts that could hinder your Instagram growth.
Are you worried about the potential impact on your Instagram profile's reputation if others discover you've purchased followers? Breaked can provide assistance in this regard by offering packages of Instagram followers tailored to your specific requirements. Users can combine these organic followers with likes and views. This creates the impression of a natural and comprehensive boost across your Instagram account.
Breaked offers the convenience of accepting payments via credit card or PayPal, and their checkout process is highly secure. Should you encounter any issues or require a customized package to suit your budget and needs, their support team is available for pre-order assistance through live chat.
Likestorm is an excellent platform for acquiring Instagram followers while avoiding bot accounts. They often offer fantastic deals on follower packages, and you even have the option to bundle them with other Instagram services.
Customer reviews for Likestorm are highly positive, guaranteeing that the Instagram followers you obtain are more likely to engage with your posts and stories. If you're considering purchasing IG followers, Likestorm is a highly recommended option.
Apps to Buy Instagram Followers: Next Steps
When it comes to buying Instagram followers, it's important to make wise choices. While there are potential benefits, it's crucial to consider certain factors.
Social proof, credibility, and visibility are interconnected aspects to keep in mind. Buying followers can enhance your social proof and credibility, increasing the platform's visibility. However, it's essential to prioritize quality content over quantity. Genuine engagement and valuable content will always surpass the mere number of followers.
It's worth noting that potential followers can easily detect bots and are likely to avoid accounts associated with them. Therefore, it's important to steer clear of services that provide fake followers.
Before choosing a growth provider or an app to buy Instagram followers, conduct thorough research. Check reviews, press releases, and accounts on platforms like the Better Business Bureau (BBB) to ensure the reliability and reputation of the service provider.Looking for a way to organically grow your IG following? Check out Path Social's resources and get started on learning more today!