Bio Ideas for Instagram: Yes! People Read Those!
We get it. You're enigmatic. You have a lot of layers, interests, and quirks. Your Instagram feed reflects this. How do you put all you are in a tiny section on your page? Do you need some fantastic bio ideas for Instagram to bolster your account? Thanks for coming to us. Many people now use Instagram as their primary social media platform, so if you want to stand out, you must have a solid strategy.
Are you a travel blogger, lifestyle influencer, fitness gym bae, or a faceless meme page? What if you are more than one of these? Your Instagram bio may have to be adjusted to reflect that.
Your Instagram bio, which appears on your Instagram feed below your name and profile picture, is a component of your Instagram profile. It has a text box with a character limit of 150. In addition to text, it supports emojis, hashtags, links, and contact details.
A character limit of 150 means you've just a few words to tell them what your page is about. You also can inadvertently hint at why they should follow you and mix in with a touch of your personality. Using captivating bio quotes or Instagram captions is a great way to attract attention, dazzle potential followers, showcase your brand identity, or have fun.
Find out how to improve your Instagram bio with bio ideas for Instagram by reading this article. Hear the advice straight from our social media experts.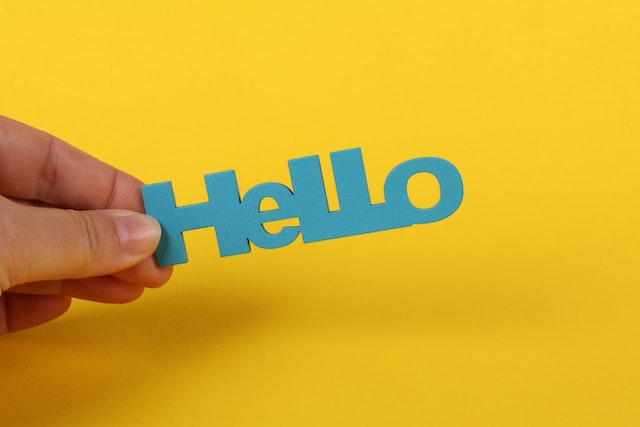 Why You Need Bio Ideas for Instagram
You need Instagram bio ideas. Creating an initial opinion on a stranger or a new Instagram account only takes a moment. Somehow, you know from that initial meeting whether you want to keep in contact. Specifically on Instagram, creating a noteworthy Instagram bio is the first step in making a good impression.
You must make a great first impression while developing your brand or operating an online business. Most Instagram users will quickly scan your bio before deciding whether to follow you. They decide whether they should look at more of your content. Our Instagram bio ideas should help with that. They'll immediately stop reading your Instagram bio if it's dull, unclear, or messy. Inspirational quotes from the Bible and famous authors are popular, but how much do they say about you?
Some people purchase Instagram followers safely to gain credibility and attract new followers. If you're not a fan of that route, consider beefing up your profile with our bio ideas for Instagram.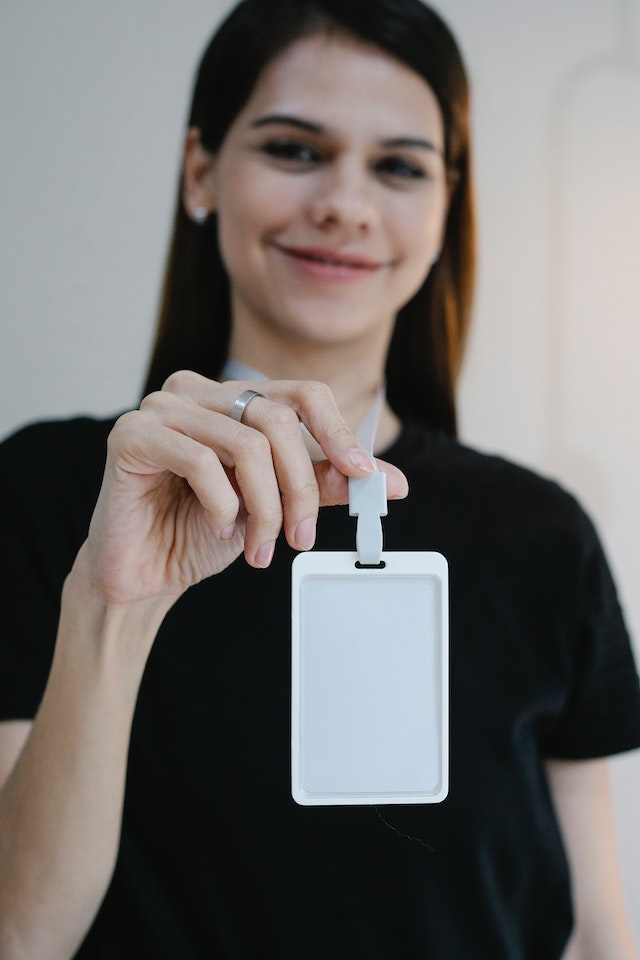 Maybe you've gone viral with a reel. They head to the page for more content like that. Your bio is the best place for them to know whether or not that is your usual niche. For example, if you usually post gym content but post a vacation reel that does very well, people may want more of that. Travel can be expensive content to maintain over time. If it's not your real life, it's best to use the bio to explain your niche area. Keep reading for bio ideas for Instagram.
Top Bio Ideas for Instagram That You Need To Know
Before we get into the meat of your bio, let's discuss two elements you may overlook in developing bio ideas for Instagram.
Don't Forget Your Profile Pic!
A good Instagram profile pic can help you stand out. Many profile visitors will notice it when they stop by, so you'll want to provide an excellent initial impression.
Choosing the perfect profile picture can be easy but is serious business. You may use your company's logo, mark, or image of your product if you run an existing brand with existing trademarks. Ensure that the photo you select is recognizable even when your profile picture is small, as some company logos might be detailed.
Use the same profile picture for all your social media accounts, regardless of your selected image. Keeping things constant helps ensure your audience will immediately know you. This is an important, but lesser-known ideas for Instagram bio.
Choose a Good Name
Below your profile photo, is your name in bold text. The top of the page displays your username or handle, which is how people will link to and tag you on Instagram. One of the better Instagram bio ideas is to customize your name and username in their respective fields on your Instagram profile.
Without changing your username or handle, Instagram lets you modify the name box to your liking. Instagram users can search both fields.
It's the ideal place to provide crucial information about your company because users can search for your name. When you peruse the profiles of content creators on Instagram, you will find that most of them use their username, brand name, or both. They also occasionally have other descriptive keywords in their moniker.
Followers Will Stay With These Bio Ideas for Instagram
We still haven't touched the content in your bio. Let's talk about two bio ideas for Instagram that will change the reception of your page.
Bio Ideas for Instagram #1: Switch to a Business Account
When discussing bio ideas for Instagram, we must ask whether you still have a regular Instagram account. This would be a perfect moment to convert your account if you haven't already.
Consider turning your Instagram account into an Instagram Business profile. That way, you can edit your Instagram profile to include more contact information and call-to-action buttons. When customers or brand owners want to contact you, they won't have to go to your DMs.
You can include links to your website, contact information, phone number, email address, and more. Customers will find it simpler to contact you if you provide contact information in your profile. This way, you can save valuable space in your bio for other purposes. Instagram has become a directory.
You can also choose a category that applies to your company, which will appear beneath your name. From "public figure" to "personal blog," you will find one that applies to your page.
Bio Ideas for Instagram #2: Highlight Your Highlights
Story Highlights are the top Stories creators have chosen to pin to their feed permanently. That's right! Your stories don't have to last just 24 hours.
Simply click the "plus" button on your profile underneath Story Highlights and select one or more Stories to add to Story Highlights in your feed. Instagram will automatically choose a cover photo from your Story. However, you may also add a unique photo for each Story Highlight if you want to keep your bio neat and orderly. Doing this expedites having followers get to know you and can flow seamlessly into your curated Instagram theme.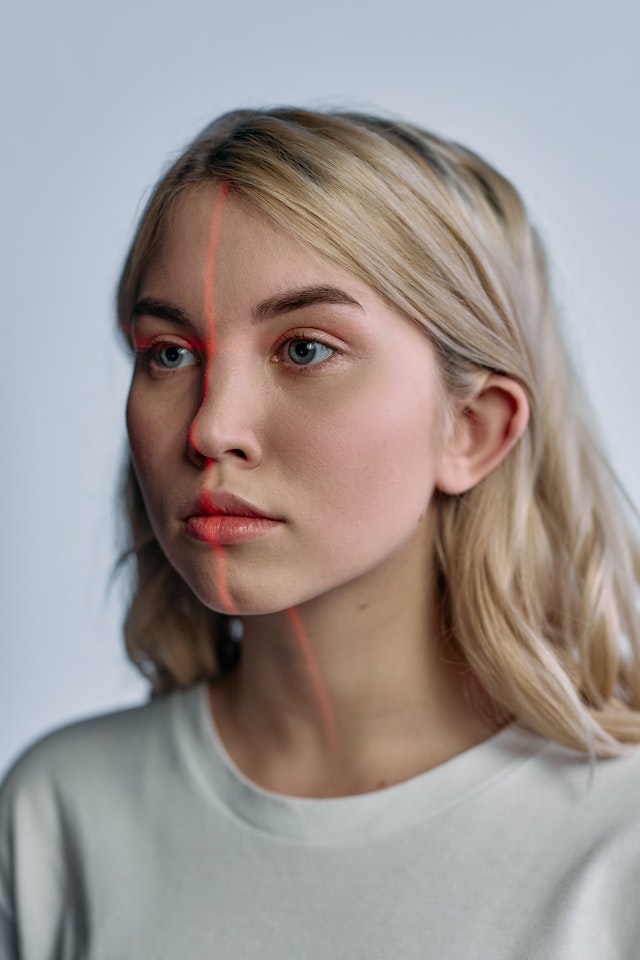 Is Your Relationship Your Brand? Try These Matching Bio Ideas
This is one of the more creative bio ideas for Instagram. Remember when people used to share every stage of their relationship on Facebook? These statuses ranged from "in a relationship" to "it's complicated." Well, something similar but less cringe is happening on Instagram.
Relationship-related Instagram biographies are brief and list one partner's name, username, and an appropriate emoji, like a heart or ring. The partner follows suit. Matching bio ideas take it a little further.
How Do Matching Bios Work?
This is a recently emerged social media trend. It involves two people informing their followers that they are married or in a relationship in inventive and funny ways.
Some matching bio ideas for Instagram could be:
The same words across both pages
Straightforward complementarities like "fire" on one page and "ice."
Broken sentences that, when read together, create a complete sentence.
Couples frequently add a touch of intrigue by putting three dots after the first half of a sentence. This suggests that their soul mate has completed it. Followers may want to find the Instagram bio with the remainder of the sentence.
You do not have to be in a relationship to participate in these Instagram bio ideas. If you have a best friend or are in a group of three friends, you can also participate.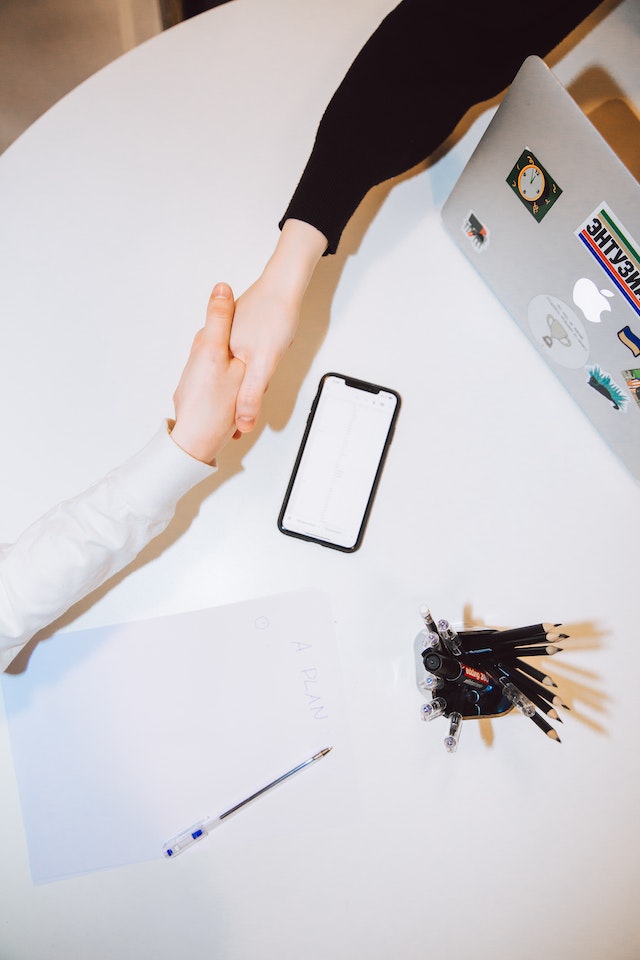 Check out these fun matching bio ideas:
Ying and yang
Samantha, Carrie, Charlotte, and Miranda
Trixie Mattel and Katya Zamolodchikova.
Troy and Abed
Thelma & Louise
Joey, Ross, Rachel, Monica, Phoebe, and Chandler
SpongeBob and Patrick
Pinky and The Brain
Rick and Morty
Cinderella and Prince Charming
Your matching bio ideas for Instagram could be obvious references or inside jokes among your friends. Either way, have fun with them!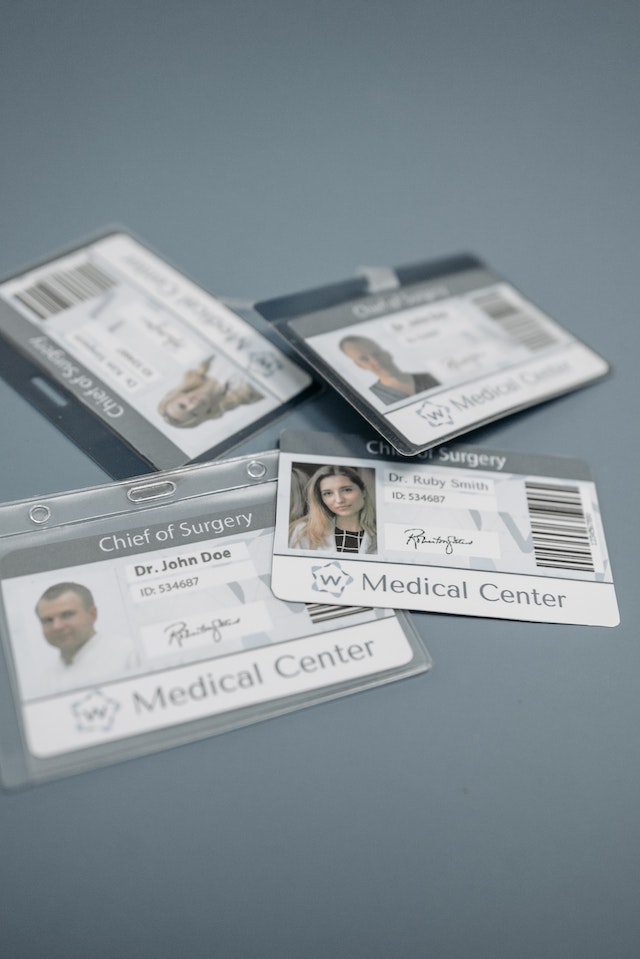 Branding Yourself? Read These Instagram Bio Ideas for Baddies
Generation X had the Mona Lisa. We have the Instagram Baddie. Art is art. Whether your brutish trainer or Dr. Miami sculpted your body, there is space for it to be appreciated online. Check out our ideas for Instagram bio for a baddie.
If being an Instagram baddie is your brand, you still have to put work into your bio. There are hundreds of profiles with the same aim for their profiles. We suggest you set yourself apart with an intriguing bio. In addition to the tips above, here are Instagram bio ideas for baddies.
Pay homage to the baddies that came before you. Here are a few bio ideas for Instagram:
"How can I lose if I'm already chose?" – Ice Spice
"Mind over matter, I don't mind, and you don't matter." – Nicki Minaj
"It's not the diamonds/ It's not the pearls/ I'm just that girl"- Beyonce
"That's my name, don't wear it out though" – Sabrina Carpenter
​​"If you're a strong female, you don't need permission"- Lady Gaga
Content for Instagram Bio Examples
To pique viewers' curiosity, consider including the following general information in your Instagram bio:
Include your job title and the business you work for. Add anything that makes you or your business stand out.
Any honors or achievements you are famous for, or other forms of social proof.
The project, product, or brand you are promoting and want more attention for.
List your interests or the primary services or expertise your business offers.
Describe the content your Instagram followers may expect from your profile.
Bio ideas for Instagram should consider that Instagram is primarily for picture viewing. Overloading words will turn even the biggest academic off. Nothing chases off readers more quickly than a lengthy paragraph that lacks line breaks, spaces, or separators. A long passage of text could make readers' eyes tired before they even start reading. They didn't come to Instagram to read a novel!
Consider this when you click "edit profile." By using line breaks or those convenient slashes in your Instagram bio formatting, you can prevent this. When you create your Instagram bio, delete any spaces before and after each sentence you wish to put a line break around. Next, press Return.
The following sentence will then slide down to its line. You may make full line breaks using emojis, slashes, or periods between each sentence. These Instagram bio examples will make people more inclined to read your bio and learn about you.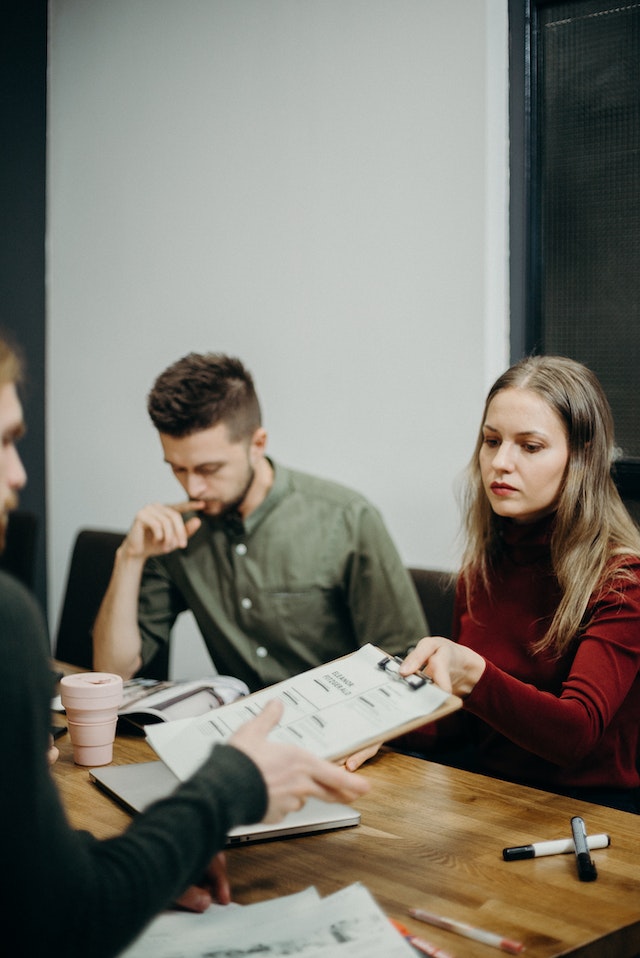 Incorporate "Link in Bio" for Creative Instagram Bios
Creative Instagram bios have information, hashtags, contact details, and useful links from the page. Directing followers to the link in your bio is the best way to ensure your external links are acknowledged. An external bio link is a creative way to advertise your other platforms.
Have you ever attempted to insert a link into a comment or caption of a blog post only to discover that Instagram didn't recognize it as a clickable link? Instagram made a conscious decision to do this. It doesn't seem that Instagram is changing this anytime soon.
We suggest using a Linktree link in your bio. Once there, you can display links to anything you want on your Linktree page. This might include the content on your blog or your Facebook, Snapchat, TikTok, or YouTube social media pages. Here, you can link to the websites of online companies. You can even link this in the bio. Bio ideas for Instagram that point to other sites are a win! So do you have any of your own ideas for Instagram bio?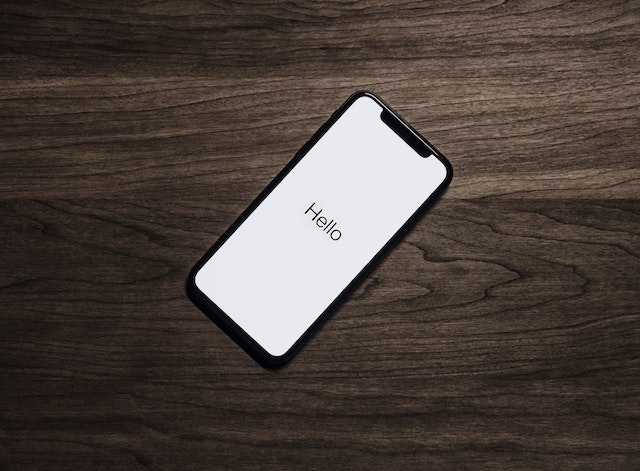 Over the past decade, the outstanding team at Path Social has developed a proprietary AI and an internal platform of Instagram influencers. Don't believe us? You can check out our client reviews for yourself!
We can attract focused, enthusiastic, and engaged organic users in this way.
Because, to date, we have yet to be able to duplicate our findings, you can create a thriving Instagram community by following our tips. Begin increasing your Instagram following and rate per post right away. Start growing and gaining Instagram followers today!