How To Get Brand Deals: Insider Tips for Your Brand
Over 18M posts on Instagram have a hashtag #ad, and 4M have #sponsored. Sponsored posts are how numerous influencers earn a living, with some even making six figures. Brand collaboration is a content creator's and influencer's most effective revenue stream. But knowing how to get brand deals on Instagram, and securing your first brand deal (or sponsored post) can be tough!
This article will walk you through everything you need to know on how to get brand deals on Instagram. We're going to share the basics and expert tips to make the most out of your IG platform.
What's a Sponsored Instagram Post?
Instagram-sponsored posts are a type of advertisement. When a person (or business) shares a sponsored post, they allocate a budget to ensure more people see it.
There are two main kinds of sponsored posts: Ones that companies pay Instagram for (known as promoted posts) and ones that companies pay influencers for (called paid sponsorships).
Promoted Posts: Like other big social media platforms like Facebook, Twitter, and LinkedIn, Instagram has a built-in tool to manage IG ads. Companies can use this tool to choose specific groups based on age, interests, gender, and location. Then, they can show sponsored content to these selected groups.
Paid Sponsorships: This happens when a company pays someone to talk about them in their Instagram posts. Usually, this person (called an influencer) has followers interested in what they share. When an influencer connects with a company that wants them to promote their stuff, they can ask for a certain amount. In return, they'll create a natural post that includes the company's products/services. This helps the company get noticed by an audience they might not have reached otherwise.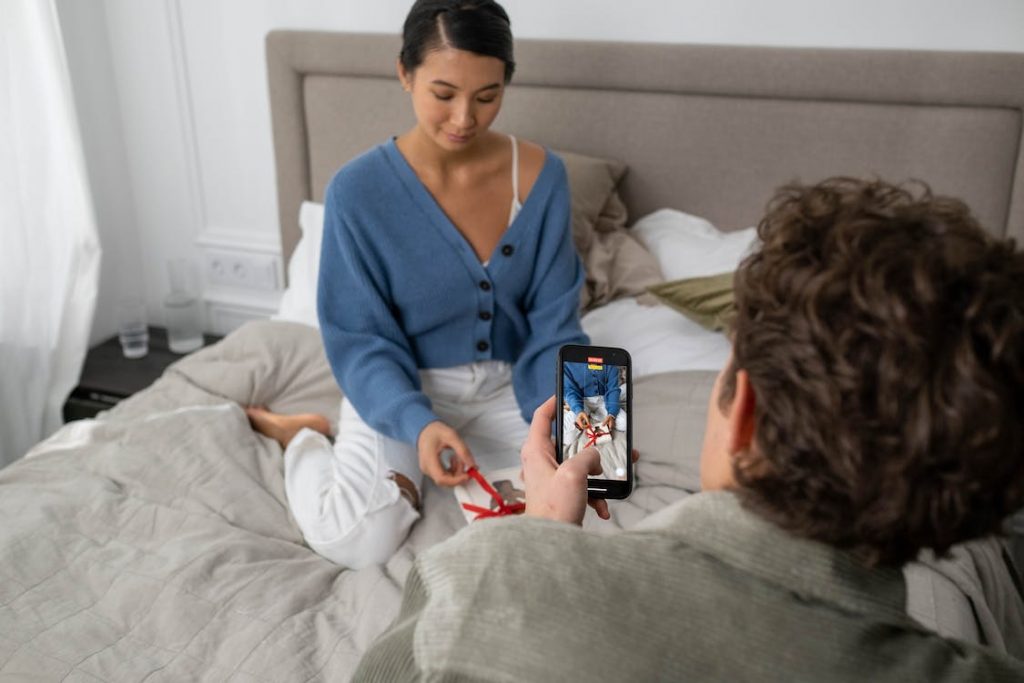 Why Do Brands Work With Influencers?
More brands are taking chances with new, modern marketing tactics to improve their campaign performance and boost brand awareness.
One effective strategy is influencer marketing – the act of collaborating with influencers. There are two types of influencers. The first is nano influencers with less than 1,000 followers; the other is mega influencers with over 1 M followers.
They're like celebrities with a knack for creating attractive content and social media posts for Instagram, YouTube, or other social channels. This is to entertain specific audiences with lifestyles, preferences, tastes, and similar characteristics.
Influencers are very important nowadays. Brands collaborate with them to make their commercial messages more relatable and to share their core values with their followers.
Want to know how to get brand deals on Instagram? It's easy, provided you have a substantial following with a good engagement rate.
Nevertheless, here are a few reasons why businesses want to work with influencer brands:
Help Generate Sales: It's clear that influencers help drive sales, encouraging many brands to embrace influencer marketing. Sales tend to take off as soon as a full-time influencer mentions your product or service. The timing and duration of the influencer's campaign can influence whether sales surge immediately, in bursts, or over a few weeks.
Create Amazing Content: Influencers create valuable content, benefiting brands through their skills and user-generated content. However, ensure to obtain consent before using their content
Build brand awareness: Influencers connect brands with their audience, boosting leads and sales while surpassing traditional PR in brand awareness. It's vital in today's competitive market
Reliable Voice: Believe it or not, consumers will trust peer opinions more than brand statements. Collaborating with influencers to convey your brand message is a recipe for success.
Can You Find IG Sponsorship for Smaller Accounts?
In the past, brands focused on big-name influencers with massive follower count. However, things have changed. Brands now seek micro-influencers within specific niches for their Instagram sponsorship programs.
Why? Because it's cost-effective. Brands spend less to reach their desired audience in targeted demographics. Micro-influencers offer great rewards on a smaller budget for businesses.
Interestingly, popular Instagram accounts often have less engagement than average accounts regarding return on investment (ROI). Those with millions of followers might be less interactive.
However, having a smaller follower count has its benefits. You'll experience quicker responses and better engagement from your audience.
Nowadays, Instagram-sponsored posts involve collaborations between brands and influencers. This collaboration is essential for a business to thrive on Instagram.
Now that you know why influencers are important for brands, let's explore how to get a brand deal on Instagram.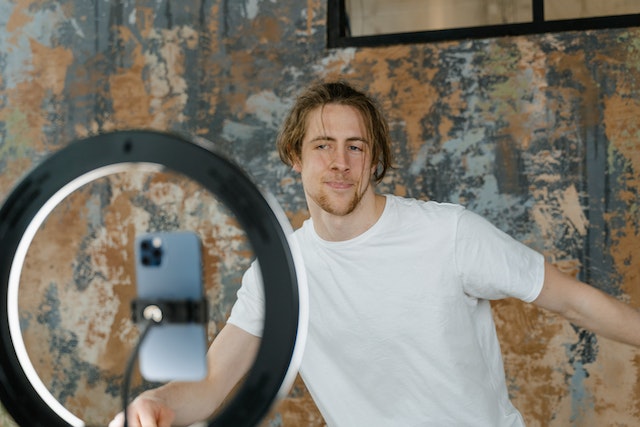 How To Get Brand Deals as an Influencer?
Want to know how to get brand deals as an influencer to sponsor your Instagram posts? Follow these steps to the T.
These tips will guide you on whether you have a substantial following or no followers. You'll see that even small accounts can get sponsored on Instagram.
Here are useful tips to follow for how to get brand deals on Instagram:
Understand Your Target Audience
What is the secret sauce to how to get brand deals on Instagram? Know your target audience. It's a win-win—understanding your audience helps you identify brands that'll succeed with you as a sponsor.
Start with the basics, such as age, gender, and location of core followers. Which posts do they love? When do they engage most?
This information helps shape your pitch to brands. They want to know who they'll reach through you. Saying, "I'll help you reach NYC-based women in their thirties, interested in fitness," packs more punch than, "You'll reach women."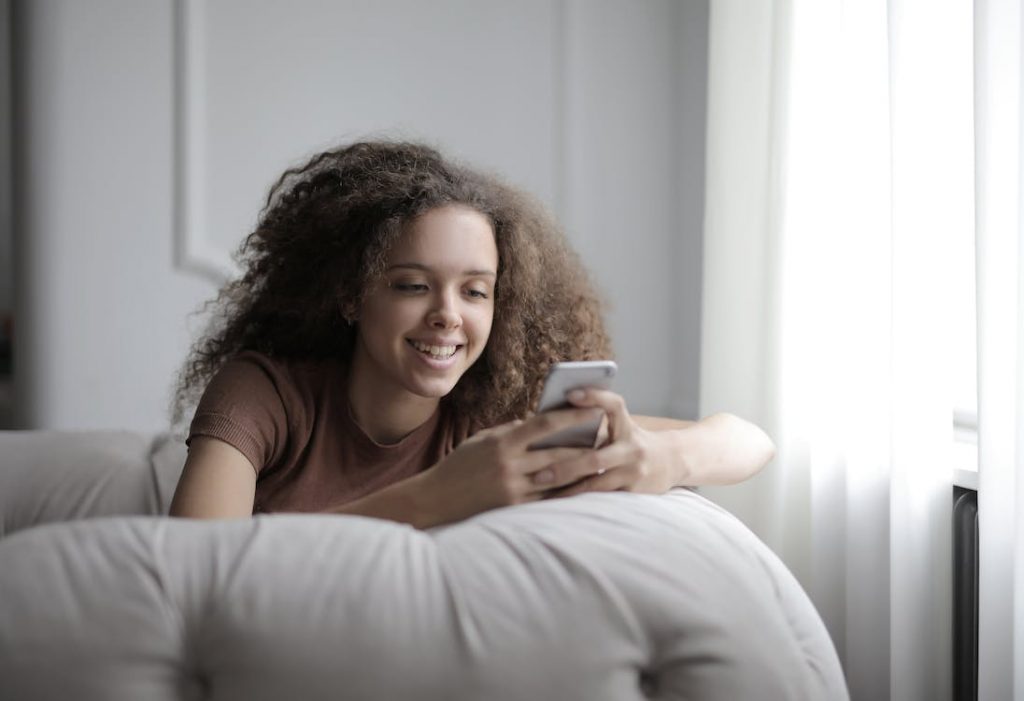 How To Start Getting Brand Deals? Post Consistently
On Instagram, The key to how to start getting brand deals is to post frequently for brand sponsorships. This displays your continued presence on the platform.
However, since Instagram is algorithm-based, high frequency is only sometimes a deciding factor. Quality content also plays a pivotal role, as the algorithm prevents users from seeing too much from one person simultaneously.
Check your Instagram profile stats to find the ideal times to post. See when your content gets the most likes on Instagram and interaction.
Use Hashtags and Geotags
Instagram hashtags help make your posts/content more discoverable. Thus, you should use them to grow your Instagram follower count and land brand deals.
You can use as many hashtags as you want (up to 30). However, Instagram recommends influencers and content creators use about 3 to 5 relevant ones per post. Make sure the hashtags you choose aren't banned or broken.
It's best to pick specific hashtags with less competition for your content to stand out. For instance, #Healthy Living has 20,000,000+ posts, while #healthylivingtips has only 13,000, so your content will stand out.
Geotags are also equally important. They help users locate you based on a specific place. This can help you get Instagram followers and attract brands targeting certain areas.
For instance, if you post about fashion from California, local boutiques might want to collaborate with you.
Create a Media Kit
If you want to know how to get brand deals, build a media kit. It's a powerful tool with key information about you and your online presence.
This comprehensive document gathers crucial details into a neat PDF package. Whether you're reaching out to brands or they're approaching you, a media kit can make a great impression.
Here's what to include:
Add a Short Bio: Provide a brief bio introducing you and your brand. This helps potential partners understand if you align with their target audience.
Know Your Audience: Share your audience and demographic insights. This information proves to brands that your followers are a match for their products or services.
Show Your Stats: Highlight your performance metrics across top platforms. This can include counts like email subscribers, YouTube subscribers, Instagram, and TikTok followers. Only showcase the platforms you actively engage with and are open to doing branded content.
Engagement Matters: Dive deeper by sharing your engagement rates. Don't rely solely on numbers—demonstrate that your audience actively engages and shows interest.
Set Your Pricing: Decide on a rate that feels right. Don't stress about competing with others; it's about valuing your time and your audience's attention. Remember that pricing can influence the number of brand deals you receive.
Pitch to Brands for Paid Sponsorships
Reaching out to brands for sponsorships is a smart move. Crafting a compelling pitch can help you secure gigs without waiting for brands to approach you.
Target brands that invest money and time in their Instagram presence. Start by studying similar influencers to see who they sponsor. Remember, starting small is fine. Partnering with smaller brands lets you create a strong portfolio.
After making a list of potential brand partners, send them emails. It's best to introduce yourself succinctly, mentioning your expertise and accomplishments.
Also, explain why you and the brand are a great match. Don't forget to include your follower count and engagement rate—it's one of the most effective ways to get brand deals.
Alternatively, you can DM brands directly on Instagram. While it's more relevant, remember that they might overlook it if the brand receives a lot of Instagram DMs daily.
Join IG's Creator Marketplace
Instagram creator marketplaces help businesses find influencers—nano, micro, macro, or mega—to collaborate with.
As creators, you can join creator marketplaces to show profiles and content to businesses interested in creators like you.
You can also indicate relevant interests and brands to attract related connections. Use the "Partnership Messaging" inbox to communicate with brands effortlessly.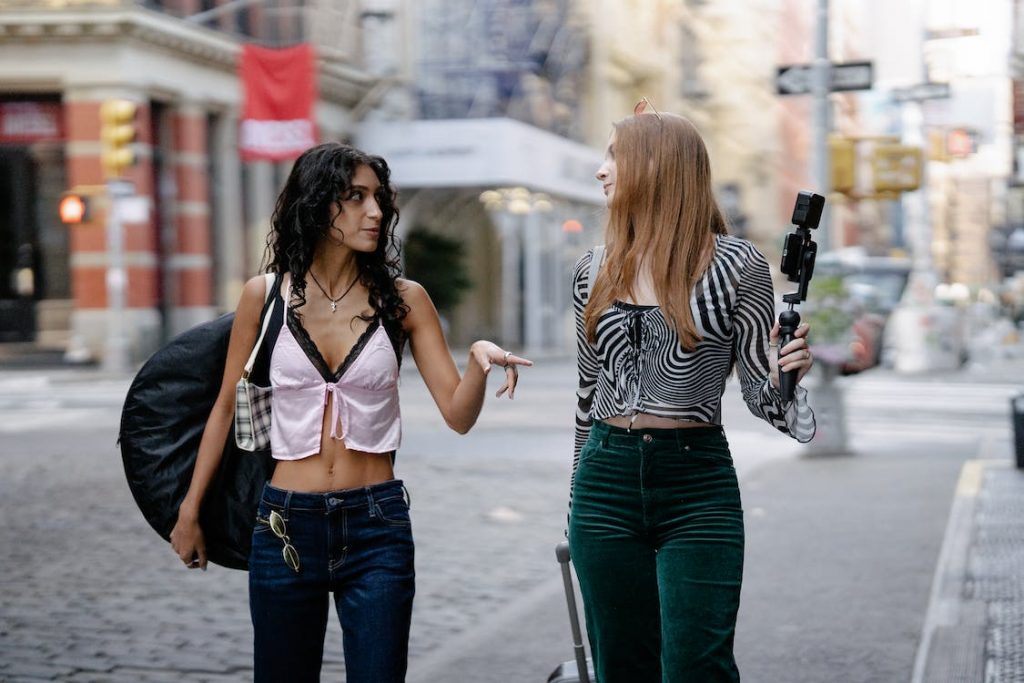 How To Make Money on Instagram?
Based on recent Instagram stats, the platform has 1.704 billion global users. Originally a photo-sharing app, it has evolved into a lucrative business hub. From entrepreneurs to influencers, many use the app to make money.
Here are a few easy and effective ways how to make money on Instagram:
Be an Influencer and Earn Money from Sponsored Posts: If you become a popular influencer, you can make money by promoting various products on your Instagram. Influencers have a strong following (or engagement) and can convince their followers to buy things. Brands partner with influencers for sponsored posts to promote their products. To get there, you need substantial follower counts and engaging posts. Top influencers earn thousands for each sponsored post but remember, it takes time and effort to reach this level.
Join Affiliate Programs: Affiliate marketing programs pay you to promote certain products or experiences. You get a commission when your followers buy through your unique link or code. Make sure the products align with your values.
Earn from Live Videos: When you use Instagram Live, your audience can send you "badges" (tips) during your videos. This is a direct way to earn money. You need 10,000 followers to qualify for badges. Promote your Live sessions beforehand and interact with viewers as you broadcast to increase engagement and potential badges.
Sell Your Merchandise: Turn your brand into merchandise you can sell. If you have a unique style, logo, or catchphrase, use it on merchandise. This earns you money and gives you a free promotion when your followers buy and wear your stuff.
Ready To Learn How To Get Brand Deals as a Small Influencer?
Getting brand deals (or sponsorships on Instagram) might be challenging, as it demands time, effort, and determination. Yet, if you stand out in your field and build personal connections with your followers, the results can be gratifying.
You can become a successful influencer by grasping your niche and audience, establishing a solid brand, and sharing excellent content. Now, you can monetize content through excellent brand deals and paid partnerships.
Follow these tips to succeed in learning how to get brand deals as a small influencer. You can also use Path Social's tools to transform your Instagram account into a popular, lucrative one. At Path Social, we help you achieve your goals with our in-house platform of IG influencers and proprietary AI targeting algorithms.
Join us today and start growing your Instagram follower count and community while making money doing what you love.