Influencer Brands: From Content Creator to Business Owner
Influencers pretty much run social media. They tell people what's in or out regarding hot products and can even lend a voice to important social issues. They're charismatic, influential and can command their fanbase's attention just like that. So, it's no surprise that aside from lending their influence to businesses, they're also coming out with influencer brands.
Everyone knows that influencers make money from promoting other brands' products. They get sponsored posts, affiliate commissions, product discounts, and many other perks from working on influencer marketing campaigns. Some influencers blow that money on more clothes and vacations. But others invest it into a venture of their own—an influencer-led business.
Today, we'll talk about how influencers work their way from promoting brands to launching their own. We'll also inspire you with some success stories of the best influencer-created brands in recent years. Keep reading for more!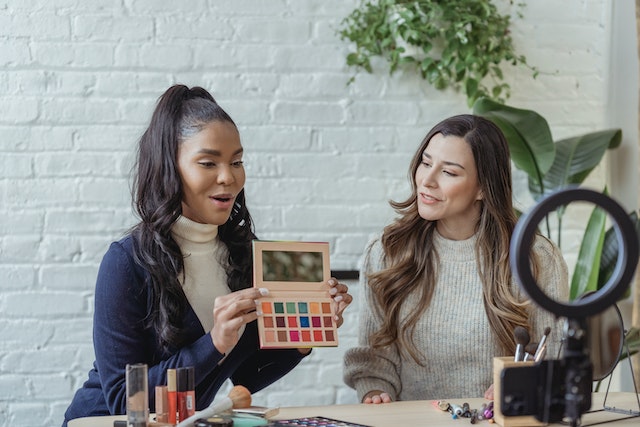 Why Brands That Use Influencer Marketing Are Successful
Before we talk about the rise of influencer brands, let's discuss what makes these personalities big enough to launch their businesses—influencer marketing.
Brands with industry influencers know just how much of an impact these personable content creators make in a business. Their loyal, engaged following helps brands reach more people, allowing them to meet their business goals. They promote products through creative content, consequently influencing interest and purchase decisions, leading to more sales.
Because influencers are so effective in social media campaigns, the number of brands that use influencer marketing is always on the rise. Today, over 75% of brands have set aside some of their marketing budgets for influencer marketing alone.
Here are some of the reasons why brands with industry influencers do well:
Macro influencers with over 500k followers allow brands to reach more people and potentially grow their follower count.
Brands look more trustworthy when a key micro-influencer talks to their followers about them. Influencers aren't huge celebrities—they're authentic, genuine people. Getting them as brand ambassadors increases a brand's credibility and authenticity.
Influencers create trendy content to promote products that are way more engaging than boring, traditional ads. This makes a company look more interesting and can build up its brand image and reputation.
Influencer marketing is cost-effective. Influencer fees are more affordable than hiring A-list celebs to star in a TV commercial no one will pay attention to. Plus, influencers make their content. That means you don't have to pay for extravagant production shoots.
How To Nab an Influencer Collaboration With Brands
Every successful founder of an influencer brand started their career by collaborating with other brands first. Working with other brands as a creator is a stepping stone to bigger things in your career, like creating your brand.
But scoring an influencer collaboration with brands isn't just about looking pretty or having aesthetic photos. It's about working hard to grow your profile and build a relationship with your audience. It's the only way brands will notice you on a platform full of wannabe influencers.
How do you work with businesses on their influencer marketing campaign? Here's how to nab a collab with your dream brand as an influencer that's just starting:
Work on Your Growing Your Fanbase With Influencer Brands in Mind
To become a successful influencer with brand partnerships left and right, you must grow your brand from the bottom up.
Choose a niche you're passionate about (like beauty, fashion, food and others) and stick to it. Align your niche marketing with the brands you dream of working with. Become an expert in your niche and post beautiful content to draw in more followers.
Engage your followers and build a relationship with them to gain their trust. As your community grows and your influence on it strengthens, big brands might come knocking on your door for collaboration opportunities. Influencer brands by other content creators might come knocking on your door, too!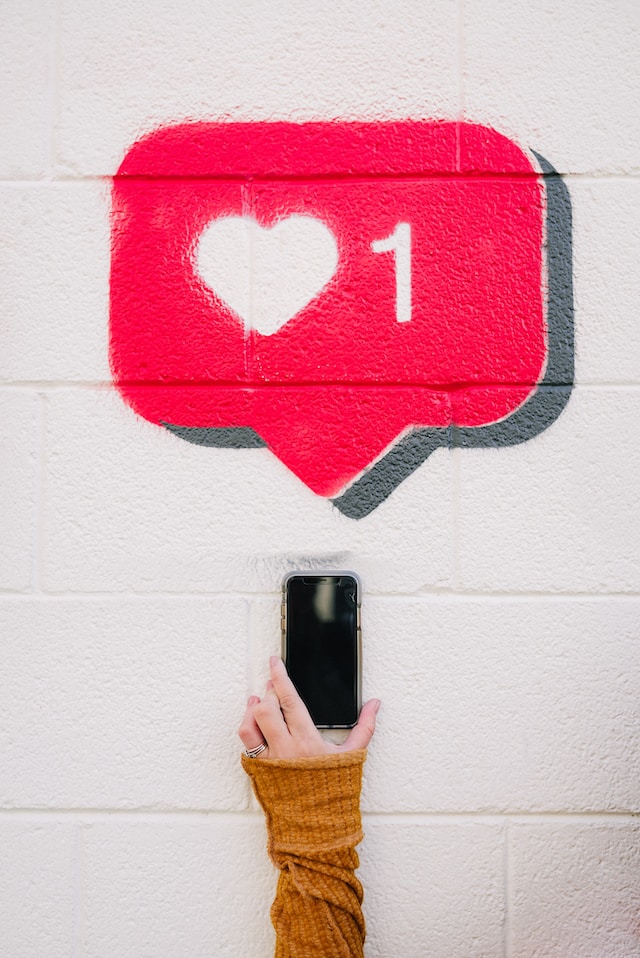 Be Transparent With Your Followers When Working With Influencer Brands
When you're finally working with brands you love, be transparent with your followers about it. Tag all your sponsored posts with the paid partnership label. That way, you can continue to build their trust even while participating in campaigns as a brand's key micro-influencer.
Get Your Big Break Working for Brands With Influencer Programs
Can't seem to land influencer marketing campaigns from big labels or influencer brands? Try to search for these opportunities on your own actively.
One way to do that is by looking for brands with influencer programs. These initiatives allow even the newest micro-influencers to promote and get paid for a brand. These partnerships include special discount codes and affiliate links you can use to promote a business to your followers. You will be given an affiliate commission as an incentive if you use the latter.
A good example of an inclusive influencer initiative is YesStyle's Influencer Program. This program allows bloggers and content creators to promote their products and get perks in return. Influencers under this program get free products, monetary compensation, and, most importantly, more credibility as an Instagram personality.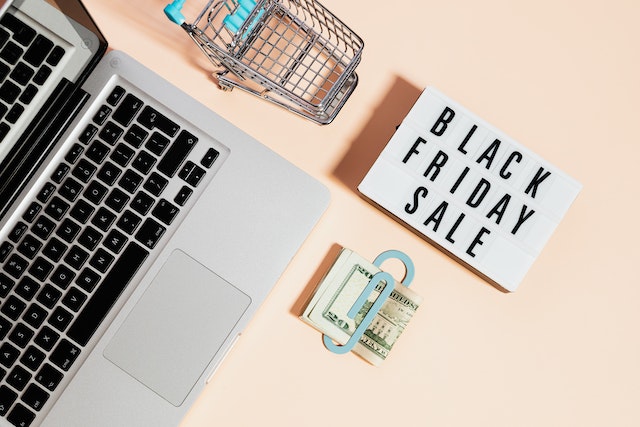 The Best Influencer Brand Collaborations Will Earn You Money
Working as an influencer is incredibly fun and gets you free stuff. But to be able to launch your influencer brand in the future, you need to earn money to invest in it. That's why the best influencer brand collaborations pay you well while giving you more exposure as a creator.
When you work on influencer marketing campaigns, it's possible to get paid for the following:
Sponsored posts with monetary compensation
Affiliate commission when you give your discount codes and links to your followers
A commission on every product sold after the campaign
Appearances at the brand's on-ground events
Ad revenue from social media platforms for running ads on your posts and videos
Climbing to the Top: From Brand Influencer to the Owner of an Influencer Brand
You've finally made it. From a brand influencer who merely endorses other brands' products, you have enough money and fame to make it on your own. You don't have to rely on collaborations with other brands for exposure or engagement. Now, you can strive to launch your first influencer brand with your products and services.
Launching a brand is incredibly fulfilling, especially if you're operating in an industry you're passionate about. You get more creative control over your branding now that you're running a company that's all yours.
The best part is that you already have loyal followers who love you. They'll be your brand's very first fans!
Launching Micro-Influencer Brands as First-Time Entrepreneurs
It's easy for macro influencers to launch influencer brands. They have a lot of power and prestige as almost celebrities with close to a million subscribers.
Being huge on Instagram allows them to easily network with agencies and marketing teams to build their brand. Some don't even have to lift a finger to create one. They hire factories and brand strategy agencies to work on their marketing plan and wait for it to launch.
But is it possible for micro-influencers to launch their brands without all these expensive resources, too?
Absolutely! If you have a fierce entrepreneurial streak and a knack for marketing, you can launch your micro-influencer brands all on your own. Plus, outsourcing the work of building a brand takes the fun out of it. Here's how to be hands-on when creating yours:
1. Think of what you want to sell. It can be anything from clothes and makeup to fitness equipment, snacks, home décor, arts and crafts kits and more. Ensure it's still aligned with your brand as an influencer to keep your followers interested.
2. Develop your products with the right suppliers. Work with experts in your industry to come up with high-quality products. Go through rigorous testing to see if people will like your products when they hit the market.
3. Perfect your branding. Choose your brand's name, slogan, color palette, and brand voice. Make sure your brand is memorable and reflects your personality as an influencer.
4. Build your marketing strategy before you launch your new influencer brand. Think of your content plan, website, events and other efforts to make noise about the launch. Don't shy away from getting smaller content creators to work on your influencer marketing campaigns, either. Use these tools to drive brand awareness and sales after you launch.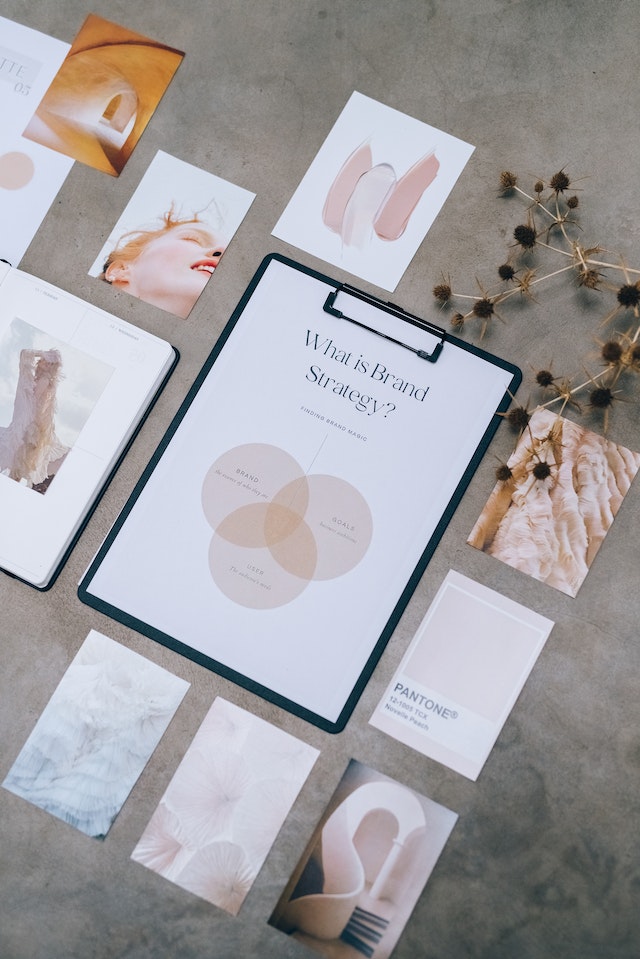 Top Influencer Brands Launched by Popular Content Creators
Not sure how to go about launching your first influencer brand? Sounds like someone needs a little inspiration. Here are some of our favorite success stories from top influencer brands founded by popular content creators and Instagram personalities.
Influencer Clothing Brands Founded by Fashionistas
Fashion influencers on Instagram are known for their impeccable style and eye for trendy outfits. It makes sense that when these trendsetters think of launching their brand, a fashion label comes to mind first.
One of the most iconic influencer clothing brands to date is SKIMS—the popular shapewear brand by influencer and socialite Kim Kardashian. It was launched in 2019 to provide comfy but sexy shapewear to people of all skin tones and sizes.
"SKIMS" is a play on the words "skin" and "Kim." This is a smart move for an influencer brand since it puts the name of its key personality and founder in the brand name. That makes it more memorable and attractive to people who are Kim Kardashian fans.
Another influencer clothing label that is doing well is Parterre. The founder of this sustainable clothing brand is blogger and influencer Julia Berolzheimer.
Julia's first foray into influencer marketing is writing a blog called Gal Meets Glam in the early 2010s. After some years, she turned her blog into a lifestyle and fashion brand and renamed it Parterre. The brand is known for its handmade, classic, minimalist maxi dresses.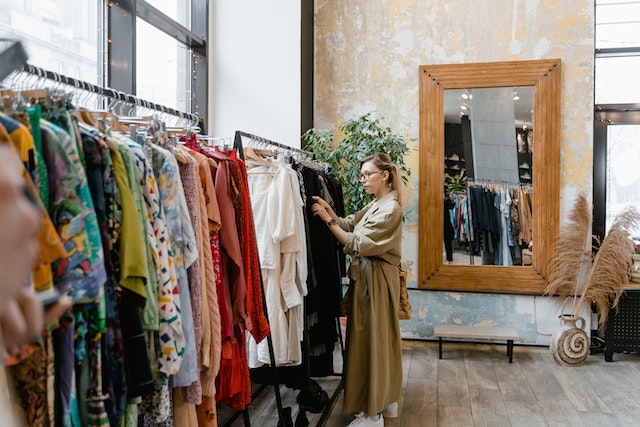 Influencer Makeup Brands by Renowned Beauty Gurus
The beauty community is huge not just on Instagram but all over social media. These ladies and gents are super creative regarding their makeup looks.
But sometimes, the products that mainstream brands come out with just aren't enough for their popping eye and lip combos. That's why plenty of brave beauty content creators have taken it upon themselves to develop their influencer makeup brands.
One iconic influencer brand in the makeup niche is EM Cosmetics, founded by Michelle Phan. She is one of the pioneer beauty gurus on YouTube way back in the day.
It had originally launched in collaboration with L'Oreal but didn't take off that well. In 2017, Michelle announced that she was relaunching the brand, this time without the backing of a big brand. It became an instant hit because Michelle stayed true to her personal style.
Today, the brand is known for its Lip Clouds, True Glosses, and Color Drops Serum Blushes. People also commend it for its cruelty-free and vegan formulations.
Another makeup influencer brand that continued to make waves since its inception is Huda Beauty. American beauty guru Huda Kattan, of Iraqi descent, traveled to Dubai to launch the makeup brand in 2013. Since then, it has been a staple in women's makeup drawers all over the world. It's most known for its bold liquid lipsticks and eyeshadow palettes.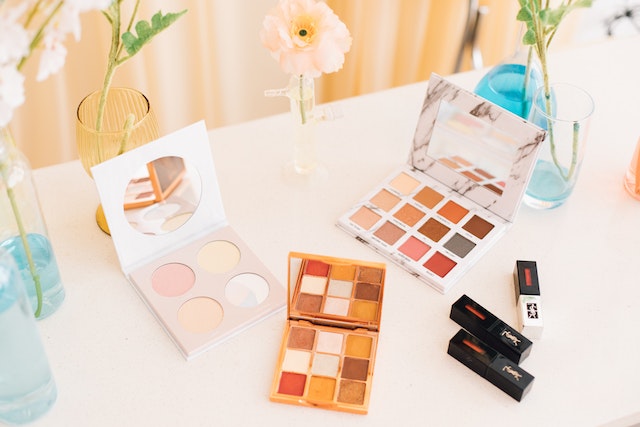 Influencer Fitness Brands by Exercise-Loving Content Creators
Fitness influencers and coaches are known to give their followers tough love when it comes to sweating it out. They love motivating others to exercise and stay on top of their fitness goals. So, it only makes sense for these passionate content creators to launch influencer brands centered on fitness.
One of the more popular influencer fitness brands for women is the Buffbunny Collection. Fitness influencer Heidi Somers (aka Buffbunny) created this women's activewear line to empower women to work out while looking stylish. Its goal was to produce high-quality workout clothes that were both cute and functional.
The brand originally only carried sports bras, leggings, and other basic activewear. But today, it has expanded to carry athleisure clothing as well.
Fitness influencer brands aren't limited to activewear labels or gym equipment only. Some brands cater to how well you care for your body after you work out. That's where Logan Paul and KSI's sports drink PRIME comes in.
These two mega influencers worked together to develop this sports drink that gives you back your electrolytes after working out. The drink is made with coconut water and B vitamins to boost hydration. It comes in many flavors, such as lemonade, strawberry watermelon, tropical punch, ice pop, and more.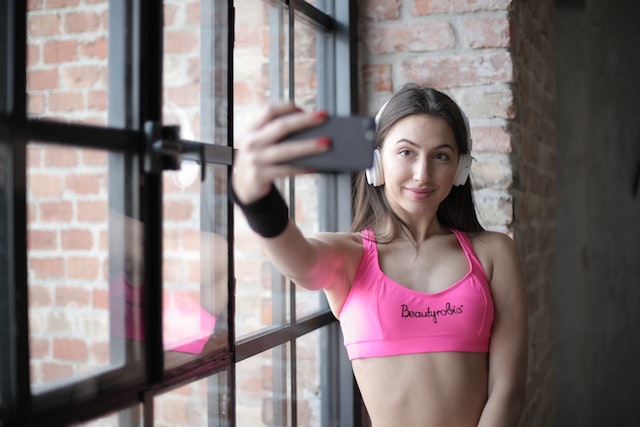 Home and Decor Influencer Brands by Lifestyle Influencers
There are also a bunch of lifestyle and wellness influencers on Instagram that have launched home décor influencer brands in recent years.
The most famous of these personalities is probably Drew Barrymore, who launched her brand Flower Home in 2019. This home and lifestyle brand is a sub-brand of her bigger Flower by Drew franchise. Predictably, it was met with huge success.
The products under Flower Home include wall art, bedding, curtains, and kitchen and living room furniture. They're all affordable but super eye-catching and chic—perfect for anyone who wants to spruce up their home. They even launched a charming paint collection a couple of years back!
One home décor influencer brand packed with personality is design personality Justina Blakeney's Jungalow. Its name comes from the words "jungle" and "bungalow," which reflect its products' nature-inspired, bohemian style. Aside from furniture and home accessories, this brand also sells rugs and art prints.
Finally, we have The New Savant. This candle brand and scent studio was launched by Ingrid Nilsen, former YouTube princess and beauty guru, under the name MissGlamorazzi.
Back when she was a full-time influencer, Ingrid loved talking about her favorite candles from other brands. Today, she spends her time creating luxurious scents for other candle lovers. It's a true "brand influencer to influencer brand" fairytale!
Our Forecast: Influencer Brands Will Keep Taking the World by Storm
Influencers aren't just pretty, charismatic faces working on campaigns for other businesses. If they put in the work, they can become amazing entrepreneurs with successful influencer brands. And because they already have a band of loyal followers, these businesses launch with flying colors.
Macro influencers with almost a million followers or small-scale, niche micro-influencers alike can launch their brands. What matters is that you come up with an awesome brand strategy, marketing plan and high-quality products. With the help of your followers, your brand can make it big in no time.
Want a boost in your following to make your influencer brand a success? Work with Path Social. Our proprietary targeting algorithm can target users who'll love your brand's content. As a result, you'll get more followers from your brand and tons of engagement on your posts. Start growing your fanbase today with Path Social!