How To Pin On Instagram: Pinning Your Most Engaged Content
Instagram is a popular platform for sharing photos, videos, and stories with your followers. The app's pinning feature is a helpful tool that helps put your posts in the spotlight. Knowing how to pin on Instagram lets you manually keep your Instagram content at the top of your profile. This feature makes your posts and reels accessible to anyone visiting your Instagram profile.
Whether you're a business showcasing products or an individual highlighting a special moment, pinning on Instagram can be beneficial. Are you curious about how to pin on Instagram? If so, this guide will walk you through the steps of pinning various posts on your IG profile.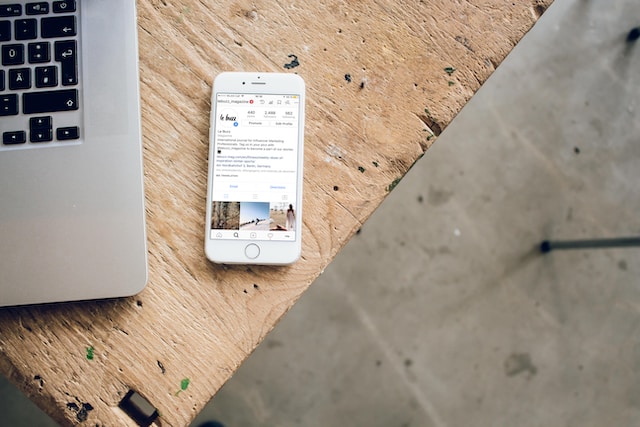 Understanding Instagram's Pinning Feature
Before we delve into how to pin on Instagram, let's consider this pinning feature. In June 2022, Instagram unveiled a unique Grid Pinning feature. On the surface, this latest addition may seem straightforward. Well, it is, as it empowers users to select a maximum of three posts or reels for pinning. This feature will essentially showcase them at the top of your profile grid.
Further, this feature draws parallels to the concept of pinned content on platforms like Facebook and Twitter. As such, you can pin all kinds of posts which will remain at the top of your profile grid indefinitely. It is noteworthy that you can unpin these posts and replace them with newer posts in your Instagram profile.
Since this feature allows up to three pinned posts within your profile grid, it calls for strategic decision-making. Determining the specific content to pin and the preferred sequence demands careful consideration and thoughtful planning.
Instagram's Pinning feature opens the door to a dynamic array of possibilities for users to curate their profiles precisely. Have you considered the benefits of learning how to pin on Instagram? Let's quickly take a look at them.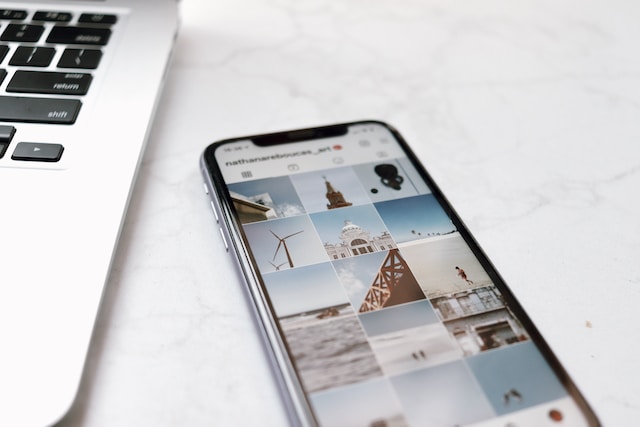 4 Benefits of Learning How To Pin On Instagram
Knowing how to pin on Instagram provides numerous advantages for individuals, businesses, and content creators. It increases your posts' visibility, boosts audience engagement, and highlights important details to viewers. Without further ado, here are four key benefits:
1. Increase Your Posts' Visibility
Pinning on Instagram lets you showcase your most engaging posts at the top of your profile. This prime position ensures that your profile visitors immediately catch the pinned content, thus increasing its visibility and impact. Regardless of your content's importance, this feature ensures your chosen content remains accessible to all who visit your profile.
2. Highlight Promotions and Important Information
Businesses can learn how to pin on Instagram to highlight promotions, events, or any information their audience should know. For instance, pinning a post about a limited-time offer or a new product launch ensures the information is easily accessible to all. This will make it more likely to catch the eye of potential customers and earn collaboration with other brands on Instagram. This feature is particularly useful for creating a sense of urgency and driving conversions.
3. Boost Audience Engagement
Knowing how to pin engaging content can lead to increased interaction from your audience. Whether pinning a striking comment or a Reel that resonated with viewers, it encourages other users to engage accordingly.
Interestingly, people are more likely to join ongoing conversations, share their opinions, or interact with content already generating interest. This elevated engagement fosters a sense of community and boosts your profile's visibility through increased interactions.
4. Showcase Brand Personality and Storytelling
Your pinned content is a snapshot of your brand's personality and narrative. By knowing how to pin on Instagram, you are telling a story about who you are or what you offer. You can be a lifestyle influencer sharing a personal milestone or a business showcasing a behind-the-scenes look at your operations. Consequently, your pinned content shapes how visitors perceive you. Also, consistently updating your pinned content reflects your brand's dynamism and adaptability.
How To Pin a Comment on Instagram in 3 Easy Steps
The benefits of knowing how to pin on Instagram will spur you to pin content on your Instagram profile. One aspect of pinning on Instagram has to do with comments. Of course, you want to add extra information after posting a post or Reels.
The comment section is a great way to input them. However, this extra information can be lost in a sea of your followers' comments. Hence, learning to pin a comment on Instagram can be an easy fix. Pinning comments depicts engagement and valuable interactions on your posts.
Follow these steps to pin comments on your Instagram posts.
Open the Instagram app and navigate to the post where you want to pin a comment.
Find the comment you wish to pin and swipe left. A set of options will appear.
Among the options, select the "Pin" icon. Once you tap it, the comment will be at the top of the comments section.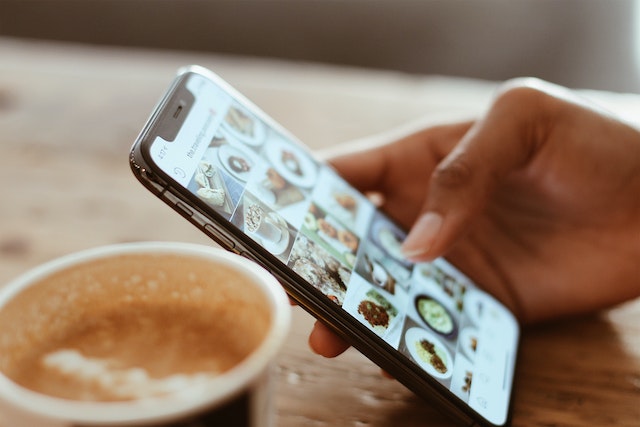 How To Pin a Post on Instagram: Pin Eye-Catching Content
What about your Instagram posts? Remember that Instagram allows you to pin up to three posts on your profile. Pinning important posts keeps them prominently displayed. Here are the steps to consider if you want to know how to pin a post on Instagram:
Log in to your Instagram account and go to your profile.
Scroll through your posts and locate the one you want to pin.
Click the post to open it. Look for the three dots (options) in the top right corner.
Select the "Pin to Profile" option in the options pop-out. After prompt confirmation, a pin icon appears next to the post, placing it at the top of your profile grid. This gives it prime visibility over other uploaded posts in your Instagram profile.
How To Pin Reels on Instagram: Delight Your Visitors With Short-Form Videos
With the rise of short-form video content, Instagram Reels has become a popular way to engage with your audience. Promoting your identity through Reels can propel you to greater heights, with more audience seeking your content regularly. It can help you highlight your best video content to your audience's delight. Here's how to pin Reels on Instagram:
Open your Instagram profile and tap on the Reels tab.
Find the Reel you want to pin and open it.
Tap the three dots at the bottom of the Reel to access options.
Select the "Pin to Profile" option from the list.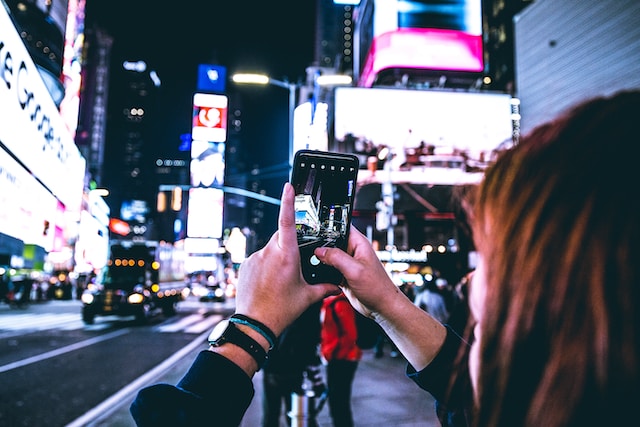 How To Pin Stickers on Instagram Story
You're undoubtedly starting to apply these steps to your profile. What about Instagram Stories? Are there features worth pinning on them? Instagram Story offers a dynamic way to share cute moments with your followers by adding multiple photos.
Despite its short-lived 24-hour cycle, you can still use it to capture your audiences' attention. Even more captivating is the skillful use of Instagram stickers in your story. Thus, knowing how to pin on Instagram is essential when inserting stickers in your IG Story.
These stickers can provide interactive elements like your Instagram location tags, question tags, or trending Instagram hashtags. Without further ado, here's how to pin stickers on Instagram Story effectively:
Launch the Instagram app and head to the Camera screen. You can tap the top-left Camera icon or swipe right on your news feed. Record or upload your video as usual.
Once your video is ready, tap the Sticker icon at the top row to add your creative touch.
For stickers, a pop-up window will display various options. Pick the one you like.
To place your sticker, press and hold it. A slider will appear at the bottom, offering two options. Pinch and zoom your sticker or text to adjust size – bigger or smaller – according to your preference. (To remove a sticker, drag it to the Trash icon at the bottom, then select a new one.)
Slide the bar to different video parts to find the perfect spot for your sticker. Once you are all set, hit the "Pin" button.
And there you have it! You can now share your story with a sticker firmly in place. To ensure proper visibility of your pinned sticker, you can adjust the Instagram Story background color.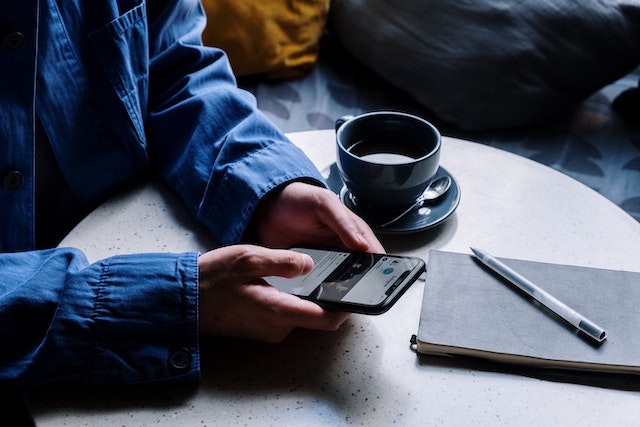 How to Unpin Instagram Posts From Your Profile
Knowing how to pin on Instagram is exciting and can help push your best content to the forefront. However, due to our dynamic nature, we create new and fascinating content. As such, we may need to replace existing pinned content with newer ones to resonate well with our audience.
Fascinatingly, you can unpin an Instagram post from your profile without hassle. So, if you want to remove a pinned post's prime spot, here are the simple steps to follow:
Access your Instagram profile and locate the post you wish to unpin.
Open the post by tapping it. You'll spot three dots in the upper-right corner to view more options.
Among the options, find "Unpin From Profile." Select this option to remove the post from its pinned status.
After you select this, the once-pinned post will return to your feed based on when you uploaded it.  
The unpinning process is successful. If you want to pin new content, follow the steps to pin on Instagram we already discussed in this guide.
4 Tips To Consider When Learning How To Pin On Instagram
Knowing how to pin on Instagram can significantly enhance your profile's visibility and engagement. This makes it a valuable skill worth mastering as you stay active on the Instagram platform. Whether you're pinning comments, posts, Reels, or stickers on stories, there are tips worth considering to boost your online presence. Without further ado, check out these tips.
Choose Your Content Wisely
Carefully consider the content you want to highlight before pinning. Whether it's a comment, post, Reel, or sticker, make sure it aligns with your goals and resonates with your audience.
For posts and Reels, select relevant, visually appealing content representative of your brand or personal style. For comments, choose interactions that are insightful, positive, or add value to the conversation.
Prioritize Engagement
Pinning on Instagram is not just about showcasing content but also about encouraging engagement. When pinning comments, opt for those that have sparked meaningful conversations or received positive responses from your followers. With this tip, you're more likely to capture visitors' attention and encourage them to interact with your profile.
Keep It Fresh and Relevant
While pinning content keeps your audience engaged, keeping your pinned posts fresh and relevant is crucial. As your goals, promotions, or priorities change, update your pinned posts, Reels, or stickers accordingly. Hence, regularly review and update your pinned content to ensure your profile reflects your current endeavors.
Maintain a Balanced Profile
When learning how to pin on Instagram, it is essential to maintain a balanced profile. If you're using multiple pinning features (comments, posts, and reels), ensure they complement each other and are cohesive. A well-rounded profile that showcases different aspects of your content and engagement will keep visitors engaged and interested.
Enjoy Organic Engagement on Your Pinned Content With Path Social
Knowing how to pin on Instagram empowers users to highlight their most significant content. Following this guide's easy steps, you can strategically pin posts, comments, Reels, and stickers. Thus, you create a dynamic profile that captures attention and encourages engagement. As a content creator or business, pinning on Instagram allows you to steer the narrative of your online presence.
While knowing how to pin on Instagram is vital, Path Social can connect you to real and organic followers. Thanks to its cutting-edge targeting algorithm, Path Social seamlessly connects you with potential followers poised to embrace your pinned content. Thus, you can enjoy engaging in organic interactions that elevate your social presence, contrasting what Instagram bots provide.  
So, why the hesitation? It's high time to ignite your Instagram community via Path Social. This platform holds the key to unlocking a vibrant and thriving online presence. Start gaining and growing followers today.