Instagram Creator Mode: Why Influencers Must Make the Switch
Instagram influencers and creators have different needs on the platform compared to regular users. They have to efficiently promote products to fulfill their partnerships with brands. They need to organize their direct messages to reply to fans and brands. And, of course, they must see how their content is faring to ensure they're reaching their goals. You can do all these things by simply switching your personal account to Instagram creator mode.
If you're a budding influencer or content creator, switching to an Instagram creator account might be a great idea. You'll get access to so many cool features that allow you to run your personal brand well. Let's look at what happens when you go from a personal or business account to a creator account on Instagram.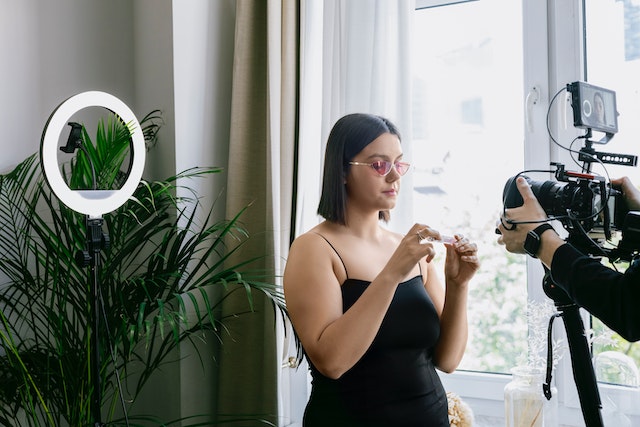 The 411: What Is Creator Mode on Instagram?
Today, we're seeing the creator economy rise rapidly. Instead of working in corporate jobs, many creative people work as independent photographers, artists, entertainers, makeup artists, and niche influencers.
And where do many of these creators present themselves to others to gain followers and partnerships with brands? Instagram, of course! That's why the platform has created Instagram creator mode.
But what is creator mode on Instagram, and how can it help content creators? This feature allows people with personal accounts to switch to creator accounts. They then get access to other unique platform features that help them do their job as a creator more efficiently.
With an Instagram creator account, you can easily manage your online presence and see how well your content is performing. You will also get the necessary tools to engage with your community efficiently. It's like Instagram's business account feature but designed specifically for independent content creators.
Any content creator can switch from a personal account to a creator one. It's also suitable for professionals such as models, musicians, photographers, graphic designers, chefs, and more. Whether you're a new nano-influencer or a macro-influencer with close to a million followers, switching to creator accounts is possible.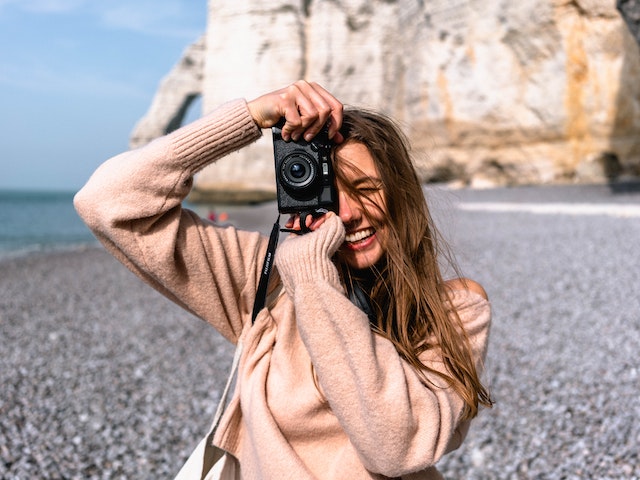 What's the Difference Between Instagram Creator Mode and Business Accounts?
Brands and online shops are also present on the platform through Instagram for business. But are business accounts and Instagram creator mode the same thing?
Although the two account types have many similarities, each one is better for a specific type of brand. Business accounts have features that will benefit brands and shops. Meanwhile, Instagram designed creator accounts to meet the needs of freelancers and independent content creators.
For example, both business and creator accounts can display a category label on their Instagram bio. For an Instagram creator, the labels pertain to their profession. These titles include writer, artist, public figure, and more. But for businesses, the labels pertain to what kind of organization or company they are. These include "coffee shop" and "apparel & clothing."
Another difference is that only business accounts can add their business location. This is helpful for walk-in establishments like restaurants, salons, and gyms. Of course, content creators can do this as well. However, they will need to manually type out their city or town in their bio if they want to.
Lastly, business accounts and influencers on Instagram creator mode have different action buttons on their profile. Creators can play around with action buttons like "Email" and "Book now." Businesses can use the same ones as creators but have additional button options available, such as "Order food" and "Reserve."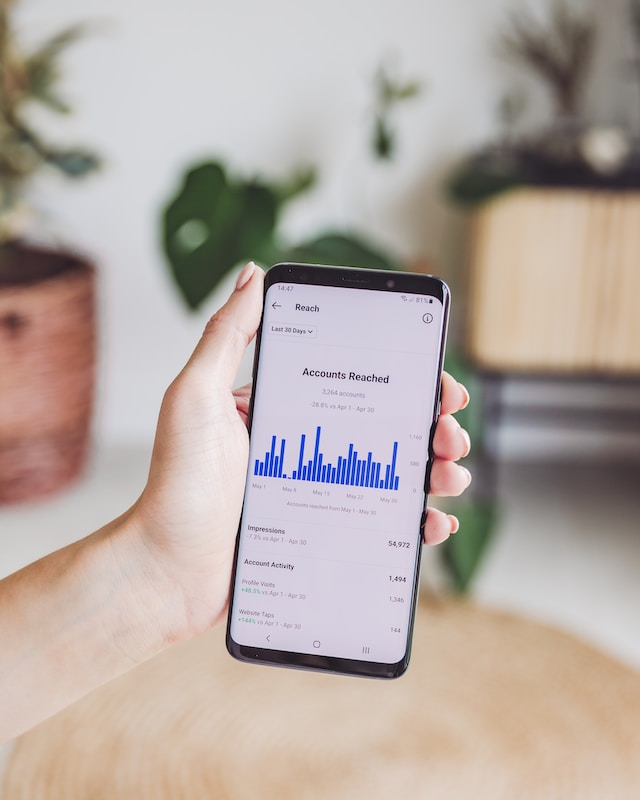 4 Big Benefits of Going on Instagram Creator Mode
By going on Instagram creator mode, you'll have access to tools that will make your life easier as a creator. Here are the four biggest benefits you can get out of switching to an Instagram creator account:
1. You Can Track Your Performance With Instagram Insights
As with other professional account types on Instagram, creator accounts will have access to Instagram Insights. You'll see all kinds of data and social media metrics for all the content you post. These include reach, impressions, engagement rates and even views on your Instagram Reels.
With these insights, you can assess whether the type of content you're posting is working. If you're not happy with your metrics, you can tweak your content plan to improve it. The key is to use the insights to make your content better and more engaging for your audience.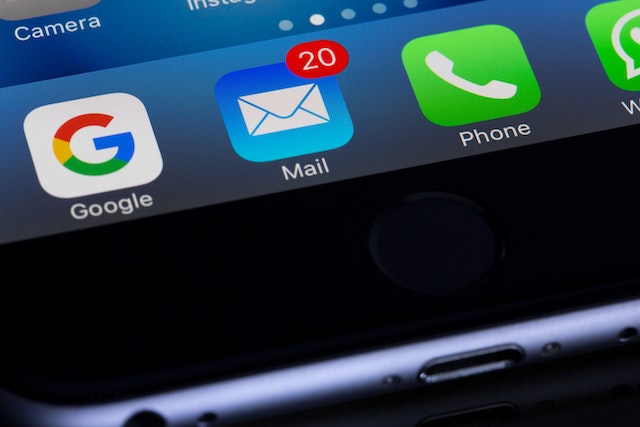 2. You Can Include Contact Info and Category Labels in Your Bio
Going on Instagram creator mode also allows you to display contact information and your respective category label on your profile.
There are plenty of label options you can put under your name. These titles include author, athlete, chef, model, fashion designer, writer, event photographer and many more. This makes it easier for others to determine what services you can offer as soon as they visit your page.
Aside from category labels, you can also use action buttons to allow others to reach you directly. You can connect your contact information, like your professional email address or mobile number, to these buttons. So, your potential clients can contact you at the touch of a button—literally!
Having these labels and action buttons on your profile doesn't just make it convenient for potential clients to reach you. It also provides an air of professionalism to your profile, making you look like a serious, established Instagram creator. That's a huge plus if you want to land your dream partnerships with brands.
3. Instagram Creator Mode Grants You a Professional Inbox
As an Instagram creator, you likely deal with dozens or even hundreds of direct messages in your inbox each day. If you have a personal account, it can be easy for your inbox to get cluttered. New DMs might drown out old ones that have been in your inbox for a while. So, you might miss out on the most important messages you receive from partner brands or close friends.
But by switching to Instagram creator mode, you automatically get a professional inbox. This will help you manage and organize your DMs better.
With a professional inbox, you will see your messages classified into three sections:
· Primary: In this tab, you'll see all the important messages you want to see first. You can put messages from friends, family, and partner brands here. When you get a DM that falls under this tab, you get an Instagram notification.
· General: In this second tab, you can place the messages that are important too, but you'd like to get back to later. Instagram turns off notifications for these messages by default. You can easily change that in the settings if you want to receive them.
· Message requests: Here, you'll see messages from people you don't know, like new followers and fans you haven't spoken to before.
By grouping your messages this way, you can stay on top of replying to the most important DMs first.
Going on Instagram creator mode also allows you to create Saved Replies. These are canned responses that you can send out to fans and brands quickly using keyboard shortcuts. It's perfect for creators that get the same types of questions from people in the DMs. With Saved Replies, you won't have to type the same message again and again to different users.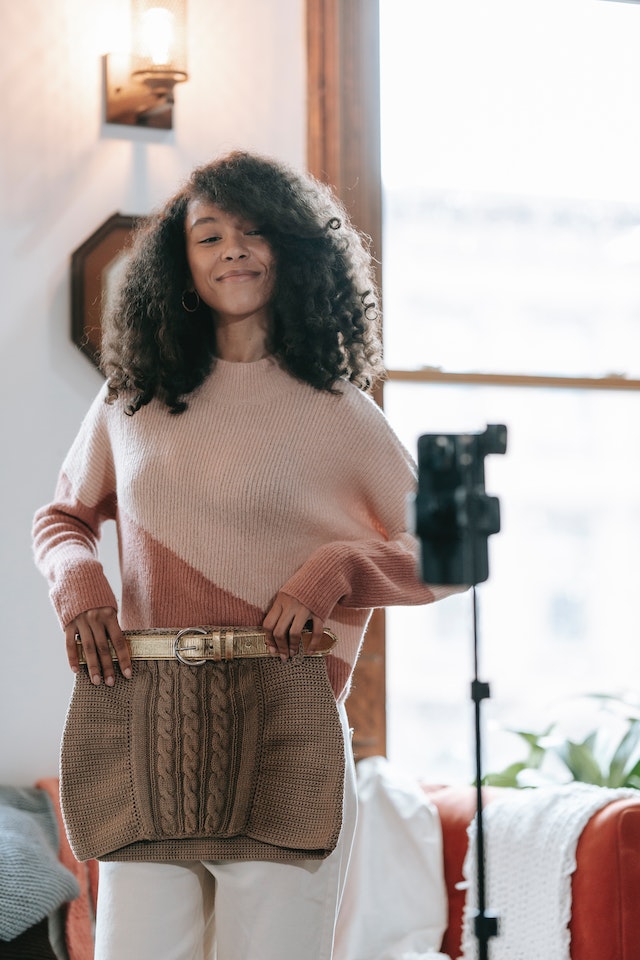 4. Influencers on Instagram Creator Mode Can Create Shoppable Posts
Lastly, influencers with creator accounts can easily promote products and drive sales with shoppable posts. In these posts, you can tag specific products you're promoting. This makes it easier for your followers to purchase products from your partner brand straight from the app.
For example, say you have a partnership with a fashion label. You can post a photo of yourself decked out in the brand's products, from your dress to your shoes. You can tag those exact products on your post, given they are all in your client brand's Instagram product catalog.
When your followers click on these product tags, the app will lead them to the product's description page. If they like it, they might buy it on the spot. That's brownie points for you as a brand influencer for closing a deal straight from your OOTD photo!
Shoppable posts don't just allow Instagram creators to fulfill their partnerships with brands by driving sales. They also give users everywhere a more seamless shopping experience online. That makes it a fabulous feature of Instagram creator mode.
Ready To Make the Switch? Here's How To Activate Creator Mode on Instagram
Are you sold on making the switch from a personal account to an Instagram creator account? Here's how to activate creator mode on Instagram, step by step:
1. Go to your Instagram profile and click on the hamburger menu (three lines) in the top-right corner of the screen.
2. Click "Settings and privacy".
3. Scroll until you see the "For professionals" section and click "Account type and tools".
4. If you have a personal account, click "Switch to professional account" and choose "Creator." If you're coming from a business account, click "Switch to creator account."
5. Choose what category label you want to appear on your profile.
6. At this point, you have the option to connect to your Facebook page. You can skip this if you don't have one.
7. Review your details one last time and confirm the switch to a creator account.
After switching to Instagram creator mode, you will immediately see your professional dashboard, Instagram Insights, and other creator tools.
When you switch your private personal account to a creator account, your profile will automatically go on "public" mode. If you have any pending follow requests on your page, Instagram will automatically approve them right away.
For Retired Creators: How To Turn off Creator Mode on Instagram
Are you done with your stint as an independent content creator and want to go back to a personal account? Or did you realize that a business account would be more appropriate for your brand on Instagram?
Switching back to a personal or business account is super easy. So, if you have a change in your role or realize that being a content creator isn't for you, don't worry. You can quickly and easily go back to a different type of Instagram account.
Here's how to turn off creator mode on Instagram and switch back to another account type:
1. Go to your profile and click on the hamburger menu.
2. Click "Settings and privacy" and go to the "Account type and tools" section.
3. Select "Switch to a personal account" or "Switch to a business account".
4. Confirm your decision to switch your account type. And that's it, you're done!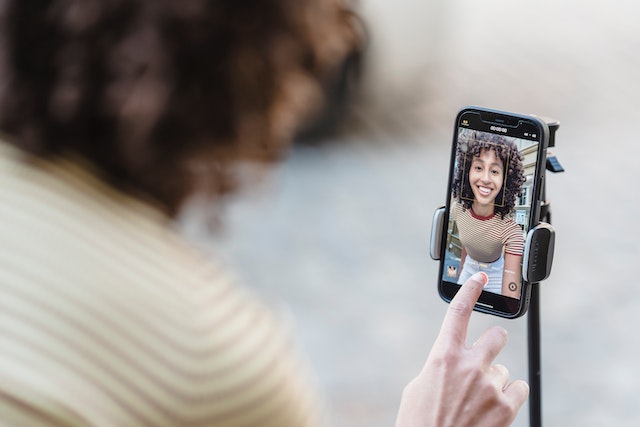 The Keys to Success for Influencers on Instagram Creator Mode
The road to being a successful influencer or content creator is the farthest thing from easy. You have to build your brand from the bottom up since you're an independent creator.
Being an influencer doesn't stop at switching from a personal account to Instagram creator mode. You still have to continue putting in the work to climb your way to success as an influencer or content creator. Here are some of the keys to success if you want to make your mark on Instagram.
Consistently Make Engaging, Relevant Content for Your Followers
As a content creator, your relevance on social media relies on exactly that—your content. So, it's important to consistently come up with interesting and engaging content that your audience will love. To keep growing on Instagram, it's important to maintain your followers' interest.
Remember to post regularly; at least a couple of times a week is enough. Don't be afraid to experiment with new formats, either. Create a content mix that includes feed posts, carousels, and vertical video formats like Instagram Reels. This keeps your content fresh and interesting so that your followers are always on their toes about what you post next.
If you continuously put out high-quality content, your engagement rates will soar. And when potential clients spot how well you engage your audience, you could land partnerships with brands you love.
Use Instagram Creator Studio To Manage Posts Efficiently
The busier you get as an Instagram creator, the harder it might be to keep up with posting regularly. Luckily, if you're in creator mode on Instagram, you have access to Instagram Creator Studio. This desktop dashboard by Facebook and Instagram helps you efficiently plan posts and track their performance.
Here are just some of the amazing things you can do on Creator Studio:
· Schedule Instagram posts: If you want to line up your posts in advance, you can do it here. Upload your content on the dashboard and write your caption. Then, choose the date and time you want to publish your post. Creator Studio will do the rest for you.
· Track your post performance with key insights: You can also see your post metrics on Creator Studio. While you can do this on mobile, it's easier to see every piece of data at a glance via desktop. The dashboard also provides detailed insights to help you better optimize your posts moving forward.
· Manage your money: On Creator Studio, you can organize your projects and see what your post monetization looks like. It's a great way to stay on top of your income and how much you earn from each brand collaboration.
Always Practice Ethical Influencer Marketing
Lastly, always remember to practice ethical influencer marketing. Just because you're in Instagram creator mode, it doesn't mean that all you should focus on is making money. Your top priority should still be communicating with your followers and fostering a relationship with your community—one built on trust.
Remember to give only genuine, honest reviews on products you feature in your content. Don't recommend low-quality products to your loyal followers just to make money from a brand deal. If you do, you'll be destroying your credibility and lowering your trust scores online.
As an Instagram creator, you also have to be transparent with your audience when it comes to partnerships with brands. So, do your due diligence in disclosing which of your content brands are sponsoring by using the paid partnership label. That way, your fans can easily identify paid content.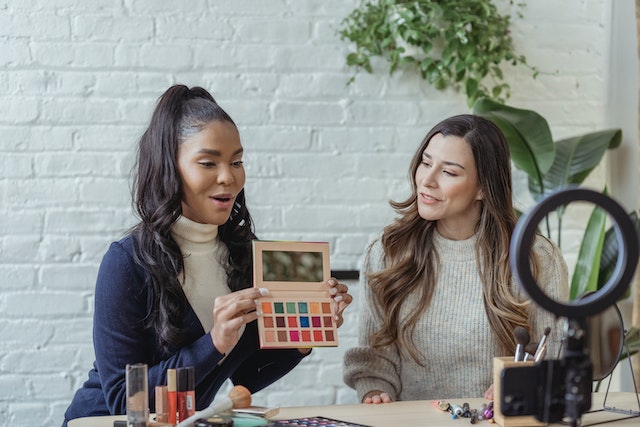 Switch to Instagram Creator Mode To Fulfill Your Influencer Dreams!
By switching your account to Instagram creator mode, you can present yourself as a content creator in a professional way. With category labels, email action buttons, and a professional inbox, it will be easier to manage partnerships with brands. The best part is that you can access professional insights to track your performance!
Now that your account is in Instagram creator mode, you can focus on creating relevant content for your followers. Ensure that your niche target audience sees your posts by giving them a boost with Path Social.
At Path Social, we use a proprietary AI targeting algorithm to help look for the perfect audience for your content. Then, we push out your posts to make sure they see them. Not only does this boost likes, shares, and comments on your content. It allows you to gain tons of new, engaging followers, too. Start growing your fanbase today with Path Social!