Summer Instagram Captions: "Life's a Beach" Won't Cut It
It's that time again! Coats are buried at the bottom of our closets to be summoned months from now. The shorts and summer dresses are out. To celebrate, we simply must make an Instagram post. To commemorate the event, consider some quality summer Instagram captions. "Life's a Beach" is a classic, but you can do better. We can help you do better.
Need some inspiration for your Instagram captions? You've come to the right place. The social media experts here can help you get your captions together.
You will, of course, want the ideal summer Instagram captions to accompany every one of your summertime Instagram photos. When your mind is in full-on summer mode, thinking of anything clever or adorable to go with every picture and video might be challenging. This is where we come in.
This compilation of quotes, lyrics, and phrases is here to assist. Here are Instagram captions for summer for you to choose from. Find the most appropriate wording to complement all of your pictures. Don't forget to insert wave emoji from time to time!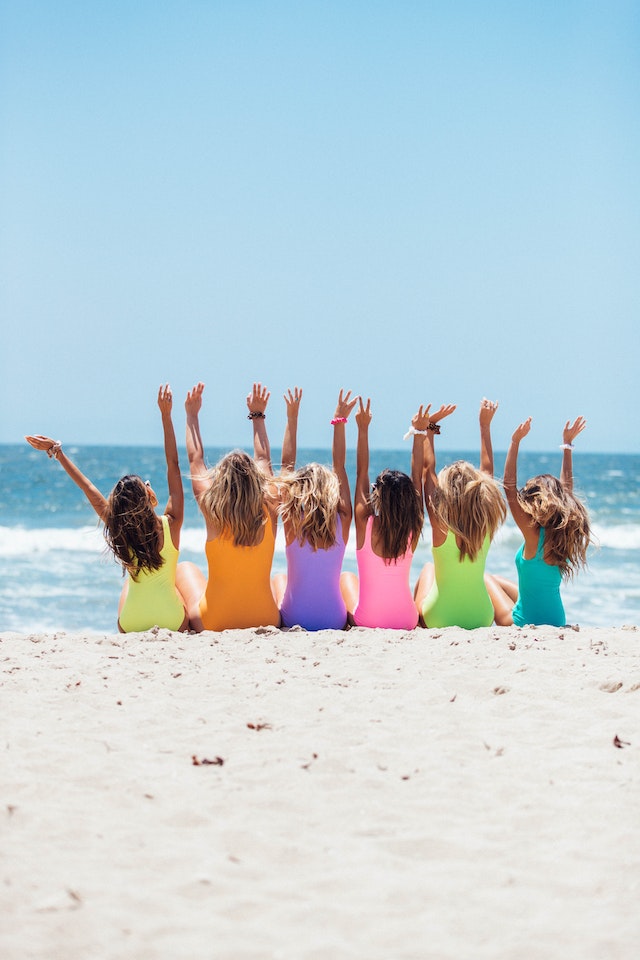 Summer Instagram Captions Don't Come Easily
We know why you're here. You've taken a breathtaking picture of a beach or a vista while on vacation. You want to share it on social media but can't think of a good caption. You can have certain character limits for Instagram captions, so they must be short and sweet.
We feel your pain. It's not always easy to come up with a charming caption for a photo. We have collected a list of the finest for every sort of post. We will spare you the trouble of coming up with them yourself.
There is a wide variety of summer captions for Instagram for you to select from. They include witty vacation captions, song lyrics about summer, and many more alternatives. With Instagram's post-scheduling tool, you can save some of these for later.
The summertime is an ideal time to take it easy, unplug and get some sunshine while the weather is nice. Aside from that, it's an excellent chance to test out some of the most popular hashtag growth tactics trending.
Wring some more engagement out of those long summer days. Everyone will be taking part in summer Instagram captions. You don't want to miss out.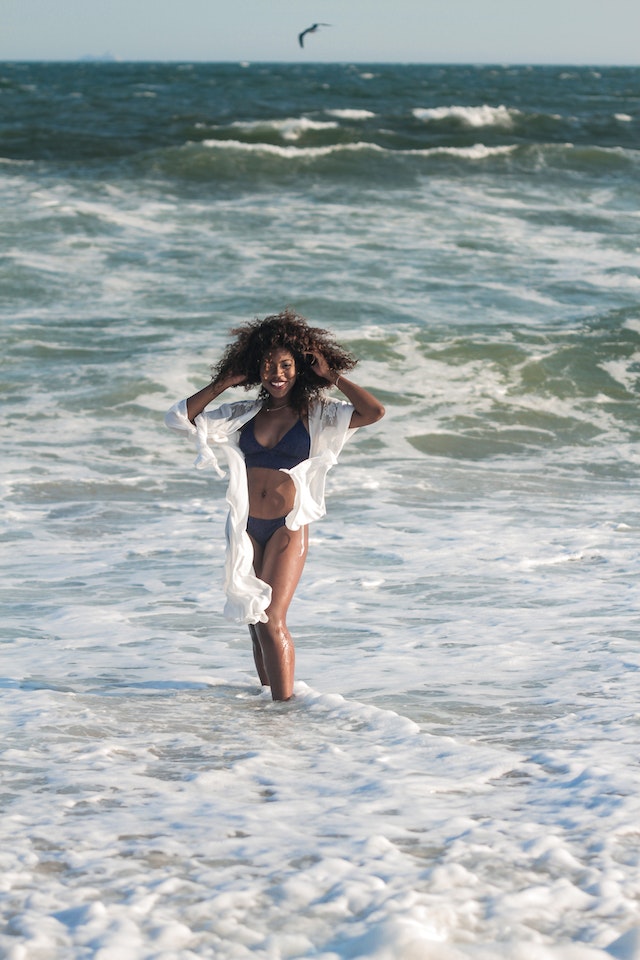 Hot Girl Summer Instagram Captions  for the Baddies Among Us
It's not a game to you. We start making our holiday plans as soon as the warm weather arrives. It's summer, so it's time to get out the light floral dresses. Attend those brunch parties and sip some mimosas! The hot girl summer Instagram captions will have to match this energy.
If there is one thing we will do, it is to show off all the gym progress at the poolside! This summer is all about having fun. You're going to snap a lot of pictures with all your baddie friends. The selfies will be on point when you're out, and about this summer, the selfies will be on point.
But you'll want to think of some smart captions before you upload them online. Good summer Instagram captions are just as important as the picture. You've come to the right place to uncover the top baddie Instagram captions to assist in giving your vacation photos that additional radiance!
True hot girls know the Hot Girl anthem. Meg the Stallion penned some excellent lyrics for the season. Feel free to get some inspiration from them. We have included a few of our fave hot girl summer Instagram captions from the hit song below:
"Handle me? Who gon' handle me?"
"You ain't put me in no brands, but I see you proud of me."
"Thinkin' he's a player, he's a member on the team."
This generation is brimming with hot girl energy. Here are a few quotes from Beyonce in honor of her Renaissance tour.
"I been thick, been fine, still a ten, still here."
"Comfortable in my skin, cozy with who I am."
"It's just that I'm that girl."
"I'm too classy for this world. Forever, I'm that girl."
Funny Summer Instagram Captions To Give Your Followers the Giggles
Summer is the ideal time to take great pics to make your Instagram feed glow. The warm weather and attractive settings this season enrapture your audience. You've arrived at the correct spot if you're seeking new and original summer Instagram captions ideas for your social media posts. If you're particularly interested in funny summer Instagram captions, you'll find something you'll like here.
Shell, yeah!
Feelin' beachy.
I have a resting beach face.
Beach, where?
Vacation mode: On.
Smores are my love language.
Where there's a will, there's a wave.
You're one in a melon!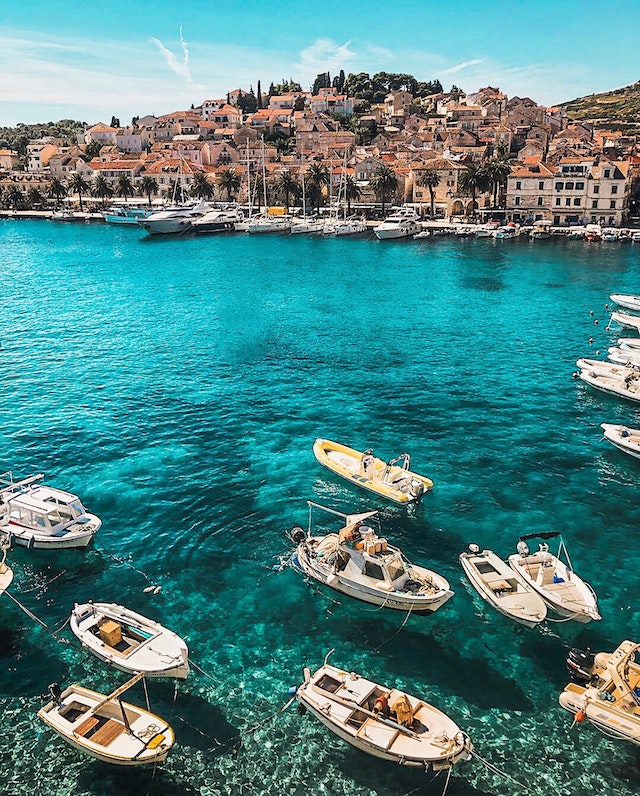 Cute Summer Instagram Captions  for a Timeless Effect
We have content for the non-baddies out there. Maybe you're not into the hot girl summer life. For you, it's less about the thirst trap than the experiences and the views. That's fine. Cute girls need cute summer Instagram captions.
Paradise found.
You, me, and the sea.
The ocean has the friendliest wave!
You are my sunshine.
Good morning, sunshine!
If you need me, I'll be under the sun.
"I wanna soak up the sun." —Sheryl Crow
Spending my days catching some rays.
You, me, and the sea.
Summer is going swimmingly.
High tide or low tide, I'll stay by your side.
Disconnected and enjoying being outside.
If only these days could last forever
Stay salty.
Eat. Sleep. Beach. Repeat.
I've got sunshine on a cloudy day.
An ocean breeze will always put my mind at ease.
Summer Days Drifting Away? Summer Night Captions for Instagram
There must be something about summer that can bring out the best in all of us, right? That vitamin D is powerful. The sun-filled days with a gentle breeze that seems like summer are finally back with us. You will, without a doubt, be searching for enjoyable summer activities and things to do. You have your great summer Instagram captions ready and loaded.
There are several other enjoyable activities that you may include on your summer bucket list. You may plan to go sunbathing, stroll around in one of those adorable summer dresses, and have the sand flow between your toes.
But you can still enjoy summer nights without the actual sun. That's right. Don't let those summer nights go to waste. We have your summer night captions for Instagram ready when you take those gorgeous nighttime photos.
"Slow dance these summer nights. Our disco ball's my kitchen light."
"Here's to the nights that turned into mornings with friends who turned into family."
"Hot summer nights, mid-July when you and I were forever wild." — Lana Del Rey, "Young and Beautiful."
"Sunsets are proof that endings can be beautiful too." — Beau Taplin
"Sunsets and palm trees."
"Here's to the nights we felt alive." — Eve 6, "Here's To The Night."
"Live by the sun, love by the moon."
"Summer days driftin' away, to uh-oh those summer nights." — Grease.
When the sun goes down and a refreshing breeze starts blowing throughout the summer, the real fun begins at the party. You know how enchanting the evening is. And if you want to recall everything that happened, you'll need some summer night captions for Instagram.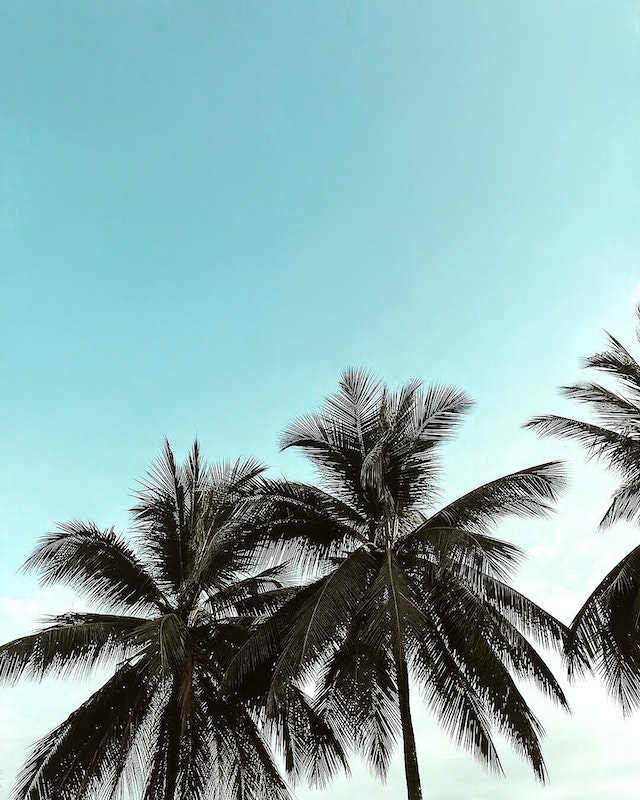 Good Summer Instagram Captions  for the Classy Writer
Good summer Instagram captions pay homage to the writers before us. Whether poets, authors, or songwriters, some people felt the spirit of summer and had to put pen to paper. Here are summer Instagram captions to engage your followers this season.
"Summer afternoon—summer afternoon; to me, those have always been the two most beautiful words in the English language." —Henry James
"A little bit of summer is what the whole year is all about." —John Mayer
"I wonder what it would be like to live in a world where it was always June." —L.M. Montgomery.
"Summer bachelors, like summer breezes, are never as cool as they pretend to be." —Nora Ephron
Are You a Camper or Camp Leader? Regardless, We Summer Camp Instagram Captions for You  
When you go to a summer camp, you probably snap a lot of pictures because you want to remember every second of it. When you go back home and want to post them on Instagram, you need to create the ideal summer Instagram captions. When sharing your experience through beautiful words, there is no substitute for using great captions. Because of this, we have listed the greatest Summer Camp Instagram Captions and Quotes we could find.
Camp, hike, explore, and enjoy.
Nature is my comfort zone.
That sweet summer sunshine.
And when my journey's over, I'm going to camp [insert name here] to stay.
A magnificent view of the mountain.
It feels good to be outside in the fresh air and sun.
Best summer camping with the best bunkmates we could hope for!
I'm a better person after swimming in the lake.
Went camping with hammocks for the first time with the best people.
The best things about summer camp: are friends, fun, and memories
Summer camp is the perfect place to be out of your comfort zone, meet new people, and make new friends.
A selfie day from this weekend's camping trip
Happy campers!!! Too much time at the lake today.
You have made some waves in the lake. During the evening, you took some pictures of yourself. Over the campfire, Wasn't the lighting great? You and your bunkmates have achieved the perfect look for the group photos that you have posed for. Now is the time to post on Instagram to relive those wonderful summery experiences over and over again. Don't forget some of our Summer Camp Instagram Captions!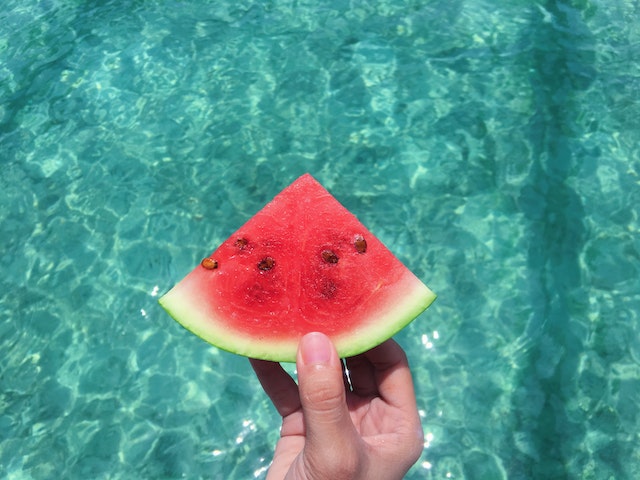 Summer Vacation Captions for the Dream Getaway That You've Been Planning
Congrats! You saved up for that trip to Montego Bay, Jamaica! But if you don't post a vacation reel, does it count? You will inject your Instagram feed theme with a splash of blue water, green mountains, and golden sand. Your summer vacation captions should be as exciting as the photos themselves.
Summer captions are entertaining to orchestrate when you're on vacation. Coconuts, bikinis, and river rafts are just a new realm of wordplay. Make your beautiful photos stick with some of our best Instagram summer captions.
Time to seas the day.
Lazy sun day.
Sun's out. Buns out.
We're all about a good time and wouldn't have it any other way.
Paradise found.
Summertime and the livin' is easy.
Life's a wave. Catch it.
Living on island time.
Happiness comes in waves.
Sun, sand, and pineapple in hand.
End of Summer Instagram Captions for Those Bittersweet Moments
There are still a few items on your summer to-do list. Of course, you'll want to ensure you have some end-of-summer Instagram captions ready. You'll be prepared when you're finally done squeezing the last sunshine out of the season. "Summer photo dump" simply won't do for a summer of your caliber!
Cozy nights by the campfire.
"Until next time, summer."
"Kiss me hard before you go, summertime sadness." – Lana Del Rey, "Summertime Sadness."
"Summer's lease hath all too short a date." – William Shakespeare
"Never say goodbye because goodbye means going away, and going away means forgetting. — Peter Pan
"August slipped away like a bottle of wine." — Taylor Swift
"The best summers melt away as quickly as an ice cream cone in the sun."
These are sure to win over your audience. Need some beginning of summer captions for Instagram to the end of summer Instagram captions? We've compiled some of the greatest examples below. Let us know how well they did.
Instagram Captions  Could Be the Growth Tactic That You Need
Selecting the most effective summer Instagram captions is beneficial to the growth and recognition of your company. Ensure you capture the correct context and tone when designing them.
Your audience can be amused or prompted to respond in a certain way because of a carefully-crafted summer caption. By using a compelling caption. That way, you can make the context of the photo or video you've posted to Instagram more obvious or encourage others to interact with it. You may also utilize the Instagram summer captions feature on Instagram to appropriately frame your hashtags.
Here at Path Social, we can help you organically grow your page. Through a specialized strategy, we can attract loyal, enthusiastic, and engaged consumers for your brand. If you follow our tips, you can develop a robust IG community by increasing the number of people who follow you.
Start growing your audience on Instagram and start accumulating followers today.