Instagram Notes Ideas: Express Yourself in 60 Characters
Instagram is all about getting rid of the bad vibes with beautiful visual content. But it can be stressful worrying so much about curating your Instagram aesthetic or getting more views on your Instagram Stories or Reels. That's why the app recently came out with Instagram Notes—a laidback, light-hearted way to express yourself. Not sure how to use this new feature? Don't worry; we've got some Instagram Notes ideas to help you.
The new Notes feature is supposed to put less pressure on people to post on Instagram. It's purely textual, so you don't need to stress over content creation and curation. All you do is type out a note and post it.
But sometimes, your mind can be blank, leaving you without anything to say. We get it—not all of us are gifted writers. If you don't have a way with words, keep reading to see witty, inspiring and strategic ideas to post on Instagram Notes.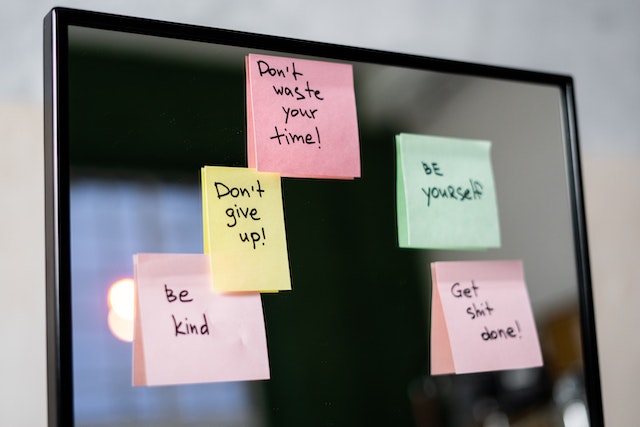 What Are Instagram Notes?
Before we get into some cool ideas for Instagram Notes, let's answer the question, "What are Instagram Notes?"
During testing, Instagram found that people on the platform wanted a quick, lighthearted way to speak their minds and spark conversation. So, in late 2022, they rolled out Instagram Notes—a new feature that allows users to share short messages for their followers to see. They are purely textual, but you can also use emojis to spruce them up.
Instagram Notes is a cross between a Facebook status, a Tweet, and Instagram Stories. Like a Facebook status, you can type anything out in your Note that you want your followers to know. But like a Tweet, it needs to be short and sweet, thanks to its 60-character limit. And like Instagram Stories, these Notes expire after 24 hours.
You can see people's Instagram Notes in your inbox, right on top of your direct messages. The people you follow are lined up in a neat row with thought bubbles showing their Notes.
If you find one of them interesting and want to respond, click on the Note and reply to it. This automatically sends the person who posted the Note a direct message with your response.
To see someone's Notes, you must be following each other. You can also choose specific Close Friends to see your Notes if you want to keep them discreet.
The Best Instagram Notes Ideas for Every Mood
Notes are excellent for sparking conversation with your followers. The ideas for Instagram Notes are endless! You can talk about anything under the sun, from what movie you're watching to whether you're feeling bad vibes. No matter the mood, you can always post an Instagram Note to express yourself.
Want to engage your followers in the DMs, but you're unsure what to say in your Notes? We've got you covered. Here are some of the best Instagram Notes ideas that are sure to be hard-hitting conversation starters.
Instagram Notes Ideas To Catch People Up on Your Life
Social media exists so that you can update your friends and family on your life. So, why not use Instagram Notes for exactly that? Share whatever you have going on in your Notes, whether it's a huge milestone or a quick update on your day. Some updates might include the following:
· "Landed my dream job!"
· "Getting bad vibes from my co-worker…zzz"
· "Finally engaged! Excited for my happy life w my fiancé!"
· "Off to catch my flight to dreamy Bali!"
· "Graduated with honors!"
· "Just watched the Barbie movie. WOW!"
· "Having brunch with my fave gals!"
Funny Instagram Note Ideas To Earn a Laugh or Two
You can also use Instagram Notes to say something that will make people laugh out loud. Making people laugh is a great way to form an emotional connection with them. That's why many users have a funny Instagram bio to reel new followers in.
Put your favorite funny one-liners on your Notes that are sure to get some laughs out of your friends. They can be dad jokes or classic, funny lines—anything that will make people smile and shake their heads. Here are some funny Instagram Note ideas that will make your followers giggle:
· "I'm not dumb; I'm just buffering."
· "I hate having a beard, but it grew on me."
· "I'm on a seafood diet. I see food, and I eat it."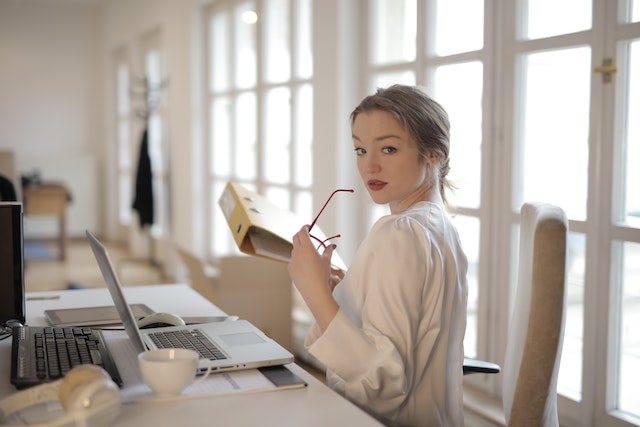 Make Your Instagram Notes Ideas Flirty To Catch Attention
Newly single? Looking for a date this weekend? Make your Instagram Notes ideas flirty and playful to attract people you're interested in. If you want to make your crush laugh a bit, post a cheesy yet charming pick-up line. Don't forget to use emojis like winky faces and fire symbols to turn up the heat!
Remember, Instagram Notes show up in the DMs. Writing a flirty message in your Note is a great way to tempt someone to slide into yours. Here are some ideas for Instagram Notes when you want to bring out your cheeky side:
· "You + Me = Love."
· "Netflix and chill, anyone?"
· "Guess who's FINALLY single again?"
· "Think you can handle this?"
· "I'm looking like a snack tonight. Wanna see?"
· "Waiting for my Prince Charming…sigh"
· "Cupid called. He wants you to give him my heart back."
· "My doctor said I needed more vitamin U."
Try the Instagram Notes Number Trend To Send Your Crush a Discreet Message
If you're not as straightforward with your flirting, you can try sending your crush a message with the Instagram Notes number trend. Gen Z made this trend blow up in the last few months, and almost everyone knows what it means.
The trend works with a set of codes. Each code represents a letter in the alphabet. It goes from O22 for A, O76 for B, O99 for C, and so on. Look up the code for the first letter of your crush's name and then post it on your Instagram Notes.
Jumping on this trend is a subtle way to tell your crush that you like them, especially if you're younger and don't know how to flirt.
Instagram Notes Music Lovers Will Appreciate
Want to engage your followers that love music and concerts? Think of Instagram Notes ideas centered on music and trending songs and artists.
Try posting about your favorite song lyrics, new music releases and upcoming concerts. These music notes will catch their attention and get them to converse with you. Remember that Notes have a 60-character limit, so you can't post lyrics that are too long.
Here are some Instagram notes music lovers will likely engage with:
· "Throwback music night! It's a party in the USA!"
· "I'm in love with the shape of you."
· "Hey Jude, don't make it bad…"
· "Stream Midnights by Taylor Swift!"
· "Jungkook's new song is finally out!"
· "Listening to Elton John for a nostalgic night."
· "I'd love to see me from your point of view."
· "Doja Cat's new single is FIRE."
· "OMG by NewJeans is my new fave song!"
· "It's official. I'm a K-pop stan!"
If you want people to hear the new music you're promoting in your Notes, you can give them a snippet on your Instagram Stories. Add the song to your Story and give it a shout-out!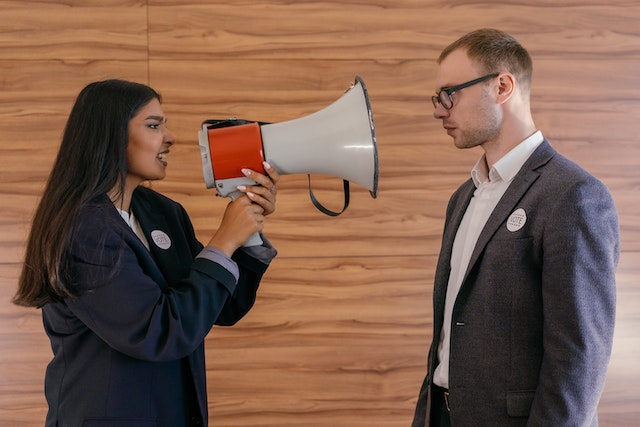 Make a Bold Statement on Your Note
Do you have a strong opinion on something and want to scream to the world? Why not do it on Instagram Notes? Get it off your chest and share your most unpopular opinions, ranging from the trivial to the scandalous. You're sure to get a lot of replies and charming debates from these polarizing statements. Here are some bold ideas for Instagram Notes:
· "Pineapples belong on pizza. Deal with it."
· "Lord of the Rings is just okay. Fight me!"
· "I'm a cat person through and through."
· "Cilantro tastes like soap. You can't change my mind."
· "Disneyland is overrated."
· "Oppenheimer didn't need to be that long."
· "There's no lipstick color worse than bright orange."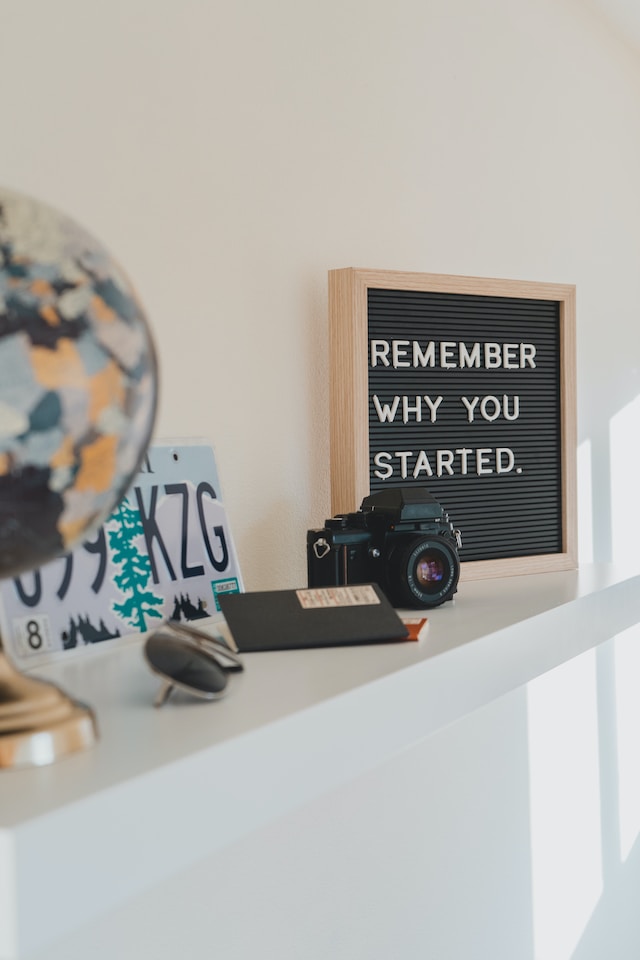 Motivational Instagram Notes Ideas To Impart Some Wisdom
Want to brighten up your follower's mood when they're burnt out from work or feeling bad vibes? Share words of encouragement in your Notes with some motivational quotes. If you're a fitness influencer or coach, motivate your followers to squeeze in their daily workout or pilates session.
Here are some motivational Instagram Notes ideas that will hype up your friends and empower your followers:
· "I believe in you, even when you don't."
· "Stay focused, and you'll achieve your biggest dreams."
· "It's almost the weekend. YOU GOT THIS!"
· "Manifesting a happy life for my fave people. Including you!"
· "Here's your daily remember to do your yoga exercises!"
· "Let's crush our workout goals today, shall we?"
· "You will rise above this storm."
· "You may have lost the battle, but you will win the war."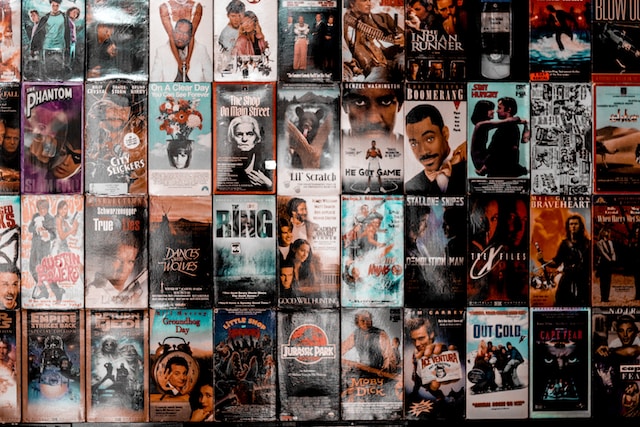 Favorite Movie Quote Instagram Notes Ideas
Start a conversation about your favorite movie by sharing your favorite lines on Instagram Notes. They can be funny lines or thought-provoking quotes that your followers will appreciate. And if one of your followers recognizes the line from one of their favorite movies, you'll have an instant connection.
Want to pique the interest of your pop culture-loving, film-fanatic followers? Here are some Instagram Notes ideas that will get them excited:
· "If you're a bird, I'm a bird."
· "Heeere's Johnny!!"
· "May the force be with you. Happy May 4th, Star Wars fans!"
· "You had me at hello."
· "I'm not a regular mom! I'm a cool mom!"
· "The universe is so much bigger than you realize."
· "What are you doing in my SWAMP?!"
· "I hate the way I don't hate you, not even a little bit."
Instagram Notes Ideas for Brands
Instagram Notes are awesome because they're not pushy at all. Unlike Instagram ads or invasive direct messages, Notes are more casual and authentic.
Notes are a terrific way to talk to your customers without sounding too sales-y if you're a small business. It allows you to show some personality while still subtly driving interest in your products. Here are some Instagram Notes ideas for brands that want to connect with their followers outside of their regular posts:
Instagram Notes Ideas To Promote Your Instagram Stories or Posts
If you have a new post up on your profile, you can notify your followers through a quick Note. Simple sentences like "Check out our Instagram Stories for the big news!" or "New post up on the feed!" can drive people to your page. That way, you can get higher reach and engagement on your content.
Instagram Notes Ideas When You Have a Sale Dropping Soon
You can also use Notes to amplify important announcements about your brand that your followers won't want to miss. These include sales, new drops, discount vouchers and more.
Since Notes expire after 24 hours, it's best to use them for timely announcements. Here are some Instagram Notes ideas for brand announcements:
· "Dropping a new collection on the website at 6 PM!"
· "Black Friday Sale announcement soon!"
· "Check our posts for our 24-hour sale!"
· "Everything at $10 until tomorrow!"
Ask For Feedback on Your Products
Feedback is important for any business. It allows you to improve your offerings and add more features to your products that can make them more useful to your customers.
A quick and easy way to get your customer's thoughts on your brand is by using Instagram Notes. Pose a quick question to give your followers a chance to leave comments about your products. Here are some ways to say it on Notes:
· "What do you think of our new dresses?"
· "What ingredients do you want to see in our toners?"
· "Got any feedback on your recent orders?"
· "Trying new shipping methods! Any recs?"
Add Your Spin to These Instagram Notes Ideas To Engage Your Community
Instagram Notes are a terrific way to express yourself quickly and concisely. The best part is that you don't have to attach a photo or video. It's all text, so you can type and post how you feel.
There are plenty of ways to use Notes. You can share milestones from your happy life, music notes on your favorite song and even motivational quotes to uplift people. If you're not sure what to say, feel free to use the Instagram Notes ideas we listed above to engage your followers.
Want more people to see what you have to say on Instagram Notes? Grow your fanbase with the help of Path Social. Our targeting algorithm detects users that are likely to enjoy your content. We'll serve your posts to them so they can engage with your content or give you a follow, thereby growing your community. Work with us and start gaining more followers today!