Evergreen Content: Curate Posts That Are Interesting Forever
The fast-paced digital age has changed how quickly people jump on trends on social media and then forget about them the next day. As a result, an Instagram post's relevance depends on whether the trend has passed. But there's one type of content you can curate to stay interesting forever. It's called evergreen content, and populating your page with it is important.
With people's attention span shrinking by the decade, we quickly go through fads and trends. One day, everyone will be doing the coolest new dance challenge, and the next, no one's talking about it anymore.
Because of that, there's a plethora of content on the internet that isn't relevant anymore if you stumble upon it today. They're no longer interesting, valuable content—they're just there taking space on your Instagram profile.
You don't want to fill up your feed with timely content that becomes dull after a trend dies down. If that happens, your page will be full of irrelevant content. So, switching up your Instagram marketing strategy to include evergreen topics is important.
Today, we'll tell you how to add evergreen posts to your content marketing plan. We'll also throw in some evergreen content ideas to get the ball rolling!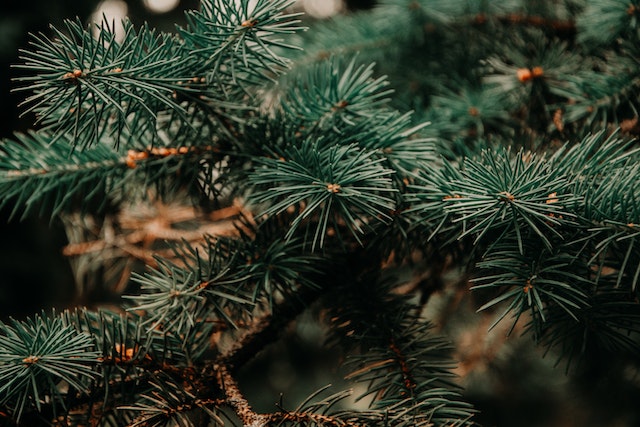 First Thing's First: What Is Evergreen Content?
Let's answer your burning question before we talk about how to tweak your content marketing plan to include non-trendy posts. What is evergreen content in the first place?
Evergreen content is content that always stays relevant. Even if your audience sees it months or years after its posting, it will pique their interest. It isn't dependent on a season or trend, so it never goes out of style. It gets its name from the evergreen color of pine trees, which doesn't change throughout the year.
It's the opposite of timely content. These posts are tied to a holiday, trend, season, or popular meme. Although this content is great for catching attention and gaining engagement, it isn't evergreen. When the fad or season dies down, it becomes irrelevant.
Timely content is in the business of moment marketing. This marketing strategy is all about serving content to your audience at a specific moment. Some examples are Black Friday sale announcements or trendjacking a recent event that has been on everyone's lips.
An example of timely content is summer posts about going to the beach or playing with your kids while they're on vacation. They're fun and interesting in the moment. But when autumn and winter come, your once valuable content becomes useless.
Meanwhile, evergreen content is all about making your Instagram feed engaging and relevant regardless of the moment. It doesn't rely on hype, holidays or a specific timeline.
Trendy posts come and go, but people gobble up evergreen topics forever. It makes your brand relevant no matter the day or season, which is why you need it in your content marketing strategy.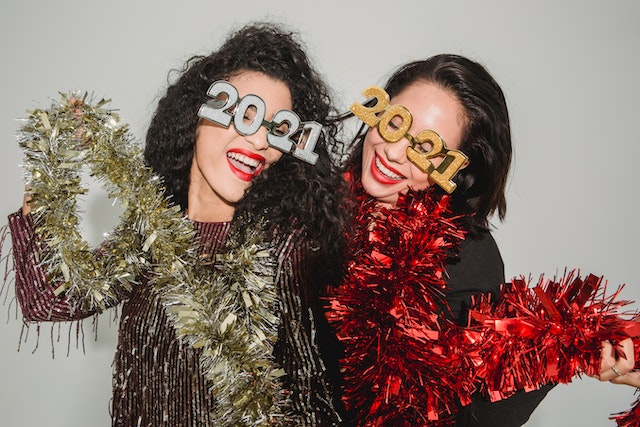 Benefits of Evergreen Content: What's So Good About It?
Timely content will sometimes get the spotlight it deserves on your feed. But it's just as important to have a lot of "always-on" evergreen content. Why, you ask? Here are just some of the benefits of evergreen content for your brand.
You Can Produce Evergreen Content Way Ahead of Time
If you're an Instagram business owner, you know that life gets pretty busy. If you're not cooking up a marketing strategy for a new collection, you're working with your production team to make your products. Every second counts when you're running a business, especially when you're pressed for time, like during peak shopping seasons.
Thankfully, producing evergreen social media content is hardly ever stressful. You're not pressured to create content to meet a specific holiday deadline or post something while a trend is viral. That means you can shoot your evergreen content any time—even months or years before you're meant to post it.
For example, you can shoot all your evergreen Instagram posts for the year in January. You can produce enough content for the rest of the year in that single shoot. Shoot photos for your feed posts and vertical videos for Instagram Reels and Stories. Then, simply keep your evergreen posts in a bank and pull them out when you need to post them.
You don't have to worry about jumping on trends with your shots. What's important is that it's visually appealing and represents your brand well. Remember, the goal is to make it evergreen and relevant year-round.
Not only does having one production shoot for your yearly evergreen posts save you money. It also gives you lots of time back. You won't have to think about shooting evergreen content again for the rest of the year. So, you can focus on other tasks, like working on new releases.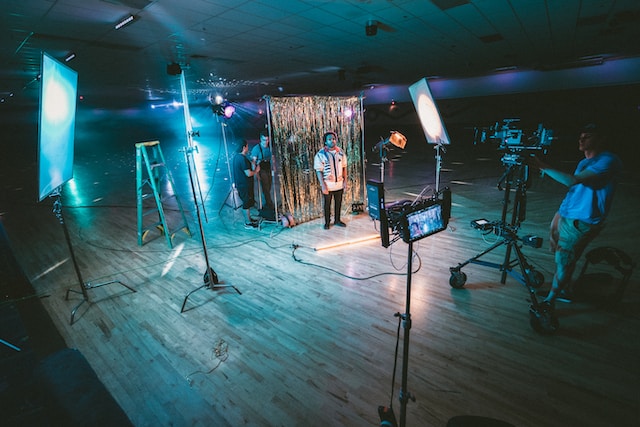 People Will Be Interested No Matter When They See Your Evergreen Content
Sometimes, your Instagram posts won't immediately show up on your followers' feeds. If a lot of the people they follow post at the same time as you, it could drown out your content. There's a chance that some people will only see your content days after you upload it.
That's a huge problem if you're posting timely content. You're doomed if you're announcing a sale that starts in a few hours and your audience doesn't see it right away.
But with evergreen content, it's never a problem. Even if your followers only see posts about evergreen topics days or weeks from when you publish them, it's fine. The posts will still be relevant when they see them since they're not tied to any event or trend.
You Can Repurpose the Visuals of Your Evergreen Content
Because evergreen visuals and photos aren't tied to a specific event, you can use them as often. Even if you've posted the content on a feed post or carousel post, you can repurpose them. Feel free to add them to your Reels, use them as a background photo for your FAQs and more.
This is an excellent content marketing tactic if you're a small brand without the budget for huge production shoots. Your aesthetically beautiful, valuable content that is relevant year-round can be reused when you need to. You'll be maximizing the content you already have in a smart way.
Building Your Evergreen Content Strategy
It can be vague because evergreen content doesn't ride on specific events. It's up to you to define what content buckets and strategies you want for your evergreen posts. The content marketing strategy you come up with must drive organic traffic to your page and keep people interested.
How can I build an evergreen content strategy? We'll help you out. Here's what you need to do to create a solid evergreen social media marketing strategy for your brand:
1. Know your goals: What are your business goals for your brand? Is it to raise awareness about your label? Or perhaps to drive more sales and conversions? Every decision you make while building your content marketing plan will depend on your goals.
2. Select evergreen topics: Think of content buckets that have nothing to do with trends, memes or events. They should be topics that you can post at any time. If your goal is brand awareness, create content introducing your brand and what it stands for. For more sales, product features can be helpful.
3. Choose your platforms: Instagram has many types of content. You can do traditional feed posts or experiment with Instagram Reels and Stories. Figure out which spaces you want your evergreen content to live in.
4. Produce your content: Showtime. Shoot your content, whether it's a photo shoot or filming vertical videos for Reels. Ensure your content is high-quality to make it more appealing to your audience.
5. Posting and monitoring: Lastly, post your content and keep track of its performance through Instagram Insights. Use insights from the posts to see what your followers see as valuable content. Then, repurpose it for other pieces of content.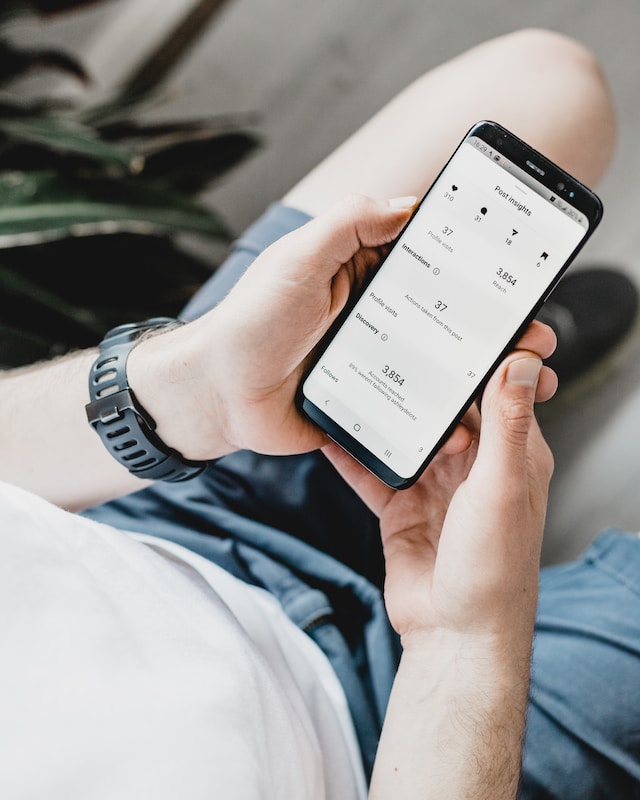 Putting It Into Practice: Evergreen Content Examples
When users discover your brand for the first time, they don't want to see sale announcements or memes on your page. They'll look for the essence of what your brand has to offer. That means showing off your products and presenting yourself as a brand with no-nonsense evergreen content. These posts will capture people's attention no matter when they see them.
Some people automatically scroll past timely content that is no longer relevant. If your page has lots of irrelevant content, people will easily exit from your profile. You'll lose their interest because they don't know what you have to offer.
What kind of evergreen posts to publish on your profile? Don't worry. We've got you. Here are five evergreen content examples to draw inspiration from:
1. Personal Photos Like Selfies and Pictures With Friends
Branded content usually has an expiration date. Their purpose is to promote a specific collection before its launch or talk their buyers into shopping during a sale.
But personal photos are evergreen. If you post a cute selfie or a photo with your best friends, people will find it sweet and interesting even years later.
This is also an excellent way for influencers to show their fanbase that they are genuine people, not money-making machines. It can build credibility, trust and rapport with their fans.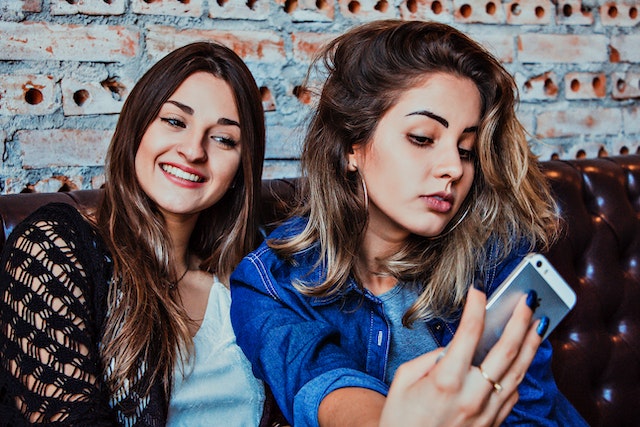 2. Product-Centric Evergreen Content
Brands can post evergreen content with their products as the focus. We don't mean limited edition products or collections that are going on sale. We're talking about your permanent, flagship products that you will always sell.
For these kinds of posts, don't add anything in the caption that will give it a deadline. Don't talk about sales or discount codes that will expire one day. Just talk about your products, their key features and why they're a good investment.
3. Evergreen Content Visuals Using Inspirational Quotes
One of the most heartwarming evergreen topics you can play around with on Instagram is inspirational quotes. These motivational things are timeless and will put a smile on people's faces regardless of when they see them.
Valuable content like this also allows you to make an emotional connection with your audience. Post a beautiful visual with an inspirational quote. Then, in the caption, share a story about your personal life that can uplift and inspire them.
Choose hard-hitting quotes, not clichés, that people will roll their eyes at. Make sure they make sense with your brand and what you stand for, too.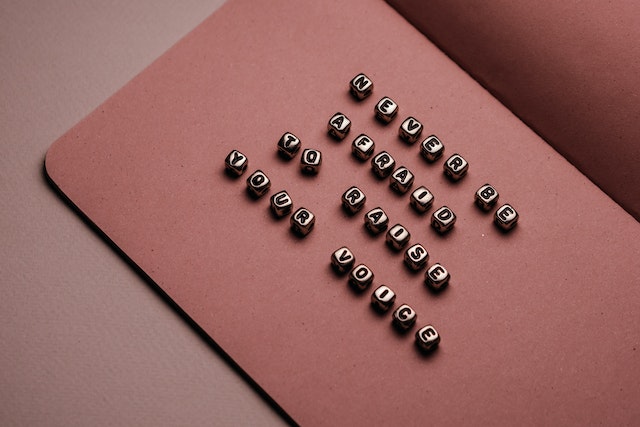 4. Testimonials and Customer Reviews
If you run an Instagram business, think about including customer reviews in your evergreen content buckets. No matter the time of year, potential customers will always look for social proof that you are a reliable brand.
Help them out by posting buyers' testimonials about their experience with your business. This can be screenshots of people messaging you good things about their orders or reposts of user-generated content featuring your products.
To ensure that your followers immediately see these testimonials, consider putting them in your Story Highlights.
5. FAQs Are Considered Evergreen Content, Too
Customers will always have questions to ask about your brand, regardless of what trends are viral or what season it is. So, post answers to FAQs on your feed as a carousel post or in your Stories.
If you go with the latter, also put the FAQs on your Story Highlights. If you have multiple Highlights up, make cute, creative Highlight covers to make your Instagram profile look cohesive.
Evergreen Content Ideas for Brands per Niche
Of course, you have to tailor-fit your evergreen content to your specific Instagram niche. Come up with valuable content that your target audience expects from you, not just some random quotes and product features.
Here are examples of evergreen content ideas for four popular social media niches:
For Travel Vloggers and Influencers
Travel influencers should come out with content related to going on trips or top travel destinations. Here are some content ideas for evergreen posts:
· Guides to classic destinations everyone commonly found on people's bucket lists, like Paris or New York City.
· Travel tips like "how to pack light for the weekend" or "how to take the best travel photos."
· Sharing budget-friendly travel itineraries based on your firsthand experience.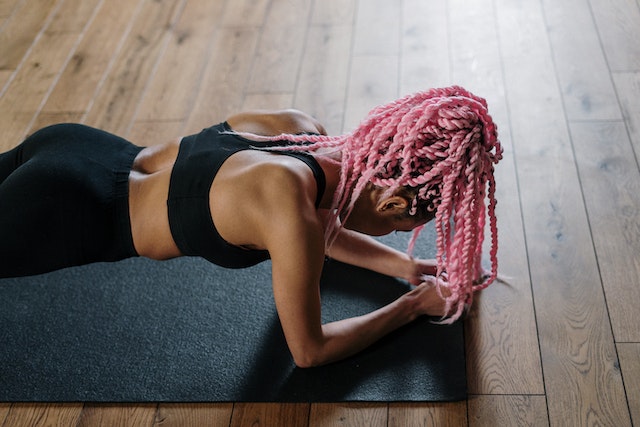 For Fitness Coaches and Influencers
Fitness influencers and brands should improve their followers' fitness and nutrition regimens. Some evergreen content ideas for this niche are:
· Tutorial videos on simple workout plans via Instagram Reels
· Meal prep videos for a healthy diet to supplement a good workout plan.
· Product reviews of fitness equipment and clothes.
· Weight loss transformation stories that will inspire others to work hard on their fitness journey.
For Fashion Influencers
Fashion influencers are among the most creative out there when it comes to their Instagram content. Here are some ideas for valuable content that will be relevant to your audience year-round:
· "Get ready with me" videos to show your followers how you pick an outfit on a regular day.
· OOTD photos to show off your personal style.
· Try-on videos and reviews of clothes from fashion brands.
· Think pieces on deeper evergreen topics, such as inclusivity in the fashion industry or sustainable fashion.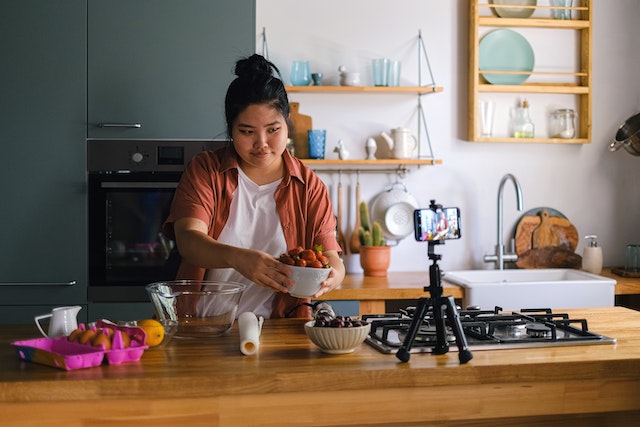 For Food Accounts and Bloggers
Food accounts are popular regardless of the season, so creating evergreen content is easy if you're a foodie. In case you run out of ideas for your page, here are a few to draw inspiration from:
· Step-by-step recipe videos of classic dishes from different international cuisines.
· Fun facts about popular foods and snack brands.
· "What I eat in a day" videos to show your followers a realistic diet.
· Aesthetically pleasing flat-lay photos with tons of exquisite food and drinks.
How Does Evergreen Content Work When It Comes To Posting Schedules
Now that you have content ideas for your evergreen content strategy, let's move on to the ideal posting schedule for these posts. So, how does evergreen content work in relation to posting trendy, timely content?
Let's talk proportion. What is the best ratio for evergreen and timely content? The answer depends on your and your brand's goals.
Are you an influencer trying to build an emotional relationship with your audience? Do at least 2-3 evergreen posts for every branded content post you publish. If you're a brand that prioritizes sales and virality, consider doing one evergreen post for every 1-2 timely content pieces.
Make Sure More People See Your Evergreen Content
Evergreen content isn't just good for your brand. It's also fun to make because there's no pressure to ride on a specific trend or season to post it. Because it isn't dependent on a timeframe, your audience will enjoy it even if they see it weeks after you publish it.
But it's not just about making valuable content that will span the seasons. You also have to ensure that people will see your evergreen posts. Otherwise, your content ideas will go to waste.
You can't always rely on organic traffic to get more eyeballs on your evergreen content. A better way to make sure your ideal audience sees it is by working with Path Social.Our extraordinary proprietary targeting tool pushes out your content to users who will enjoy it most. This gives you an uptick not just in reach and engagement but in followers, too. Work with us to grow and engage your community with the best evergreen posts today!