Instagram Music: Spice up Your Everyday Posts
Instagram has always been a visual platform. For many years, the only way to succeed on the social media site was to come out with aesthetic content. But today, content on the app is more than just about pretty pictures. With the rise of Instagram Stories and Reels, finding the perfect song on Instagram music is crucial for your post.
Everybody loves music. It's a way for you to express yourself online and evoke emotion from your followers. With the right background music, your Instagram post can be well on its way to virality and stellar engagement rates. But how exactly do you use these audio features to your advantage?
Today, we'll delve into how the music option on Instagram can make your content more interesting and engaging. We'll also teach you how exactly to insert the perfect song into your Instagram Stories, feed posts, and Notes.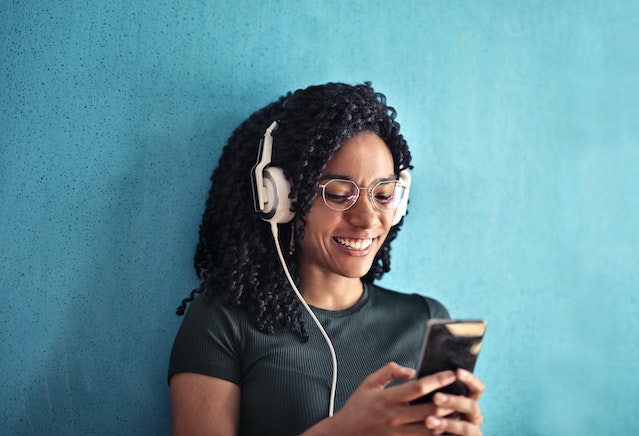 Why Add Trending Music on Instagram Posts?
Instagram music is an in-app feature that allows users to select songs and soundbites as background music for their content. These audio clips help make any post more entertaining.
It can be used for almost every type of content, from regular feed posts to Instagram Stories and Reels. You can even use music for your Notes—but more on that later!
Using the app's audio features is easy. Simply sift through the extensive library of trending music on Instagram and add it to your post.
You can select specific portions of the song to play, depending on what's most impactful for your content. You can even share the lyrics with your followers to let them sing along to it! By finding the perfect song for your post, you'll catch attention fast.
And it's not just attention that you'll get from using music on Instagram. If you express yourself well with the music you choose, you can build an emotional connection with your audience.
Adding music to your Instagram content is a great way to evoke an emotion or mood in your audience instantly. It sets the ambiance of your post, whether you want it to be happy and upbeat or sentimental and relaxing.
Studies show that hearing meaningful music can lead to more contemplation and motivation in life. By picking the perfect background music for your content, you could evoke positive emotion in your audience. This creates a stronger bond between you and your followers.
Lastly, adding trendy music to your content can help you go viral. If you use music that people love, your posts will be easier to discover by those who don't follow you. When your content is exposed to a wider audience, it could lead to more followers.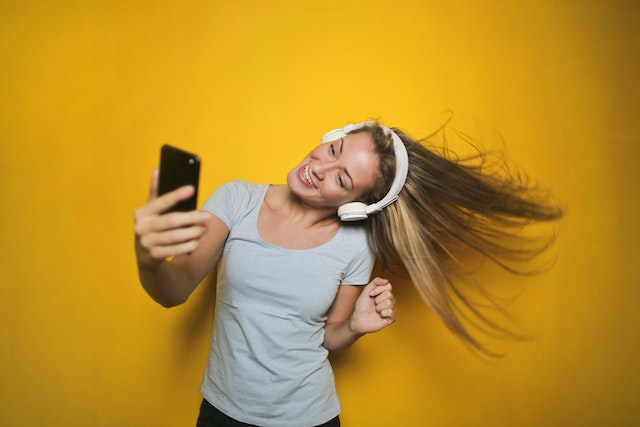 How To Save Music on Instagram: Keep Them for Another Day
Picture this. You're scrolling through Instagram Reels and hear the best audio clip you've heard in a while. When you hear music on Instagram that you want to use for your content, you don't post it right away. You'll need time to think about what kind of post to use it for.
But that doesn't mean you should just let every perfect song pass you by after you hear it. Keep it in your saved audio folder so you can pull it out when you're ready to use it. Here's how to save music on Instagram so you can use it later.
1. Go to the Reel that has the audio you want to save for later.
2. Click the song or audio title at the bottom of the screen. This takes you to the audio clip's dedicated page. It will show you all the Reels that have used this audio. You'll also see it's the audio's original poster.
3. On the upper-right corner of the screen, click the ribbon icon to save the audio.
And that's it! You've saved a music clip for later. To access your saved songs on Instagram, simply go to your saved posts. There will be a separate folder for saved audio clips there.
How To Add Music to Instagram Story
Adding music to your Instagram Stories is a great way to make them more engrossing and engaging. Instead of awkward silence in your Stories, share your daily updates with your friends with lively background music. But how do you add music to Instagram Story posts? We'll show you step by step.
1. First, open the Instagram Story editor. Import whatever photo or video you want to post or capture content on the spot.
2. Click on the sticker icon (a square sticker with a smiley face) in the upper-right corner of the screen. Select the music sticker.
3. Then, the Instagram music selector should pop up. You can either choose an audio clip you've saved before or look for something new. Use the search bar to look for a specific song or artist or browse through Instagram's top music suggestions. Note that not all songs are on Instagram's music catalog. This is because of some copyright laws and legal restraints.
4. Click on the play button to the right of each song to hear a preview of it.
5. When you've found the perfect song, click on it to add it to your Story.
6. Choose the exact part of the song you want to go on your post. Slide through every second of the track until you find the perfect snippet to use. Then, click "Done." Note that you can use 15-second audio clips at most.
7. Choose the music sticker format you want to use. You can use ones that show the song's lyrics, album cover, or just the song's title and artist.
8. Customize your Story by resizing and rotating the music sticker until it's in the perfect spot. When you're happy with how the post looks, hit "Share."
How To Add Music to Instagram Posts in Your Feed
Your Stories aren't the only posts where you can add Instagram music. You can also add background music to regular feed posts to make them more eye-catching and interesting. It's perfect for carousel posts. As people go through each photo in your post, they can enjoy the song you chose to go with it.
Here's how to add music to Instagram posts on your feed.
1. From your Instagram homepage, click on the plus sign at the bottom of the screen.
2. Add all the photos and videos you want on your feed post. Write your caption and hashtags, and fill out your location tag if you wish.
3. Below the location tag, click "Add music". Go through the Instagram music catalog to choose the perfect song.
4. Drag the slider to find the snippet of the song you want to use for your post. For feed posts, audio clips can run for as long as 90 seconds.
5. When you're done fine-tuning the details of your post, click "Share" to publish it.
How To Play Around With Instagram Notes Music
The newest feature on Instagram where you can play around with music is Instagram Notes. While this feature hasn't rolled out for most countries, it's available in some. If you're one of the lucky few who can access it now, share Instagram Notes music with your friends! Here's how to do it.
1. Go to your Instagram direct messages page.
2. Click on the plus sign on your profile picture to add a Note.
3. Click on the music option on the screen. Go through the Instagram music catalog to look for the song you want to add to your Note.
4. When you find the perfect background music for your Note, tick the checkbox to confirm your selection.
5. Write your Note in the space provided and hit "Share."
When your followers open your music Note to read it, the song you chose will play in the background. This is an excellent conversation starter for music lovers! Use it to share music recommendations with your friends, too.
Instagram Music Ideas for Any Kind of Post
Different posts call for different music on Instagram. You can't post something sad and thought-provoking and play a loud, upbeat pop song. You have to choose music that is appropriate for your content and can add value to your posts.
Not sure what kind of music to add to your content? Here are some ideas to draw inspiration from, depending on the kind of post you want to publish.
Music for Funny Posts
If you're posting funny Instagram Stories or Reels, always go for music that will match that energy. If you want a song playing in the background, choose one that is lively and upbeat. Songs like "Shake It Off" by Taylor Swift or "Dynamite" by BTS are prime examples of that.
You can also use audio clips that are currently trending on the platform. They don't always have to be songs—funny soundbites are all over Instagram, too. Choose one that is appropriate for your storytelling to get more laughs out of your followers.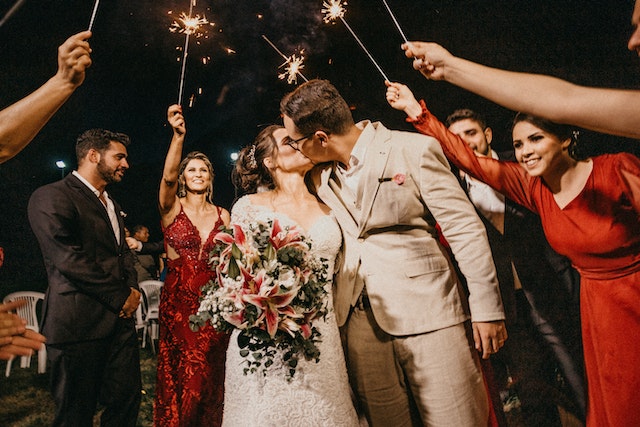 Music for Romantic Posts
Choose romantic music if you post photos from your and your partner's date night or wedding ceremony. The Instagram music catalog has tons of slow, sentimental songs that can evoke feelings of intimacy and love. This will be a sweet surprise for your partner when they see it!
Choose a song that means a lot to you and your partner. Hit songs like Elvis' "Can't Help Falling in Love" or "All of Me" by John Legend are perfect for this. If you don't want the music to take away from your photos or videos, you can choose soft instrumentals, too.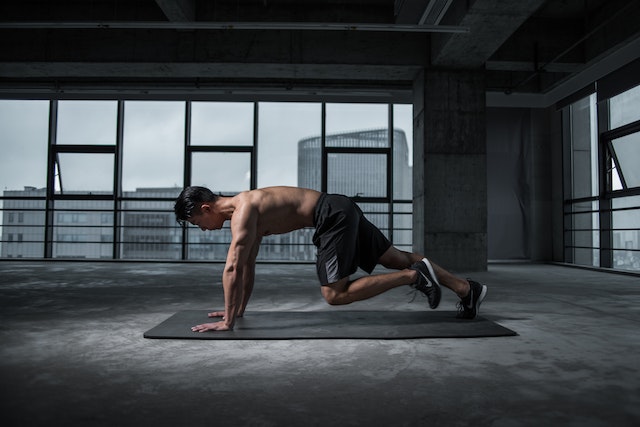 Music for Motivational Posts
Adding music to motivational Instagram posts is a terrific way to excite your viewers.
For example, if you're posting content to encourage people to work hard on a Monday, use an upbeat power ballad. Add a baddie caption to your post to ooze confidence and authority, too.
If you're a fitness coach or influencer posting a workout routine, add music with an elevated tempo. This might help your followers feel more motivated to get up and exercise.
Background Music for Product-Centric Posts by Businesses
Instagram music isn't just for cutesy posts on personal accounts. You can also use it to add more personality and charm to posts for your business. Just make sure that the song you choose for your product-centric posts matches your business' branding.
If your business has a theme song or brand jingle available in the catalog, use it. If you're posting content for a specific season, choose music that will match that vibe. For example, for Christmas sales, select a lively, upbeat Christmas carol to go with your posts.
To make sure you don't break any copyright laws, consider using royalty-free songs for your business posts.
Why Is Instagram Music Not Working for Me?
Is Instagram music not working for your account? Are you starting to get jealous of your friends who can add music and trendy background music to their content? Don't worry. Chances are, a little troubleshooting is all it takes to gain access to Instagram music.
One reason why you might not find music on the app is because your version of Instagram is outdated. Try updating the app on the App Store or Google Play Store to get the latest version. Then, open Instagram again to see if the audio features are finally available to you.
Another way to troubleshoot your Instagram app is by logging out and logging back in. Hopefully, by starting a new app session, you can activate Instagram music.
If these options don't work, try researching to see if the music feature is available in your country. If you live in a country where it's not yet rolled out completely, consider using a VPN. By changing your location with a VPN, you might get a shot at finding the music option in your app.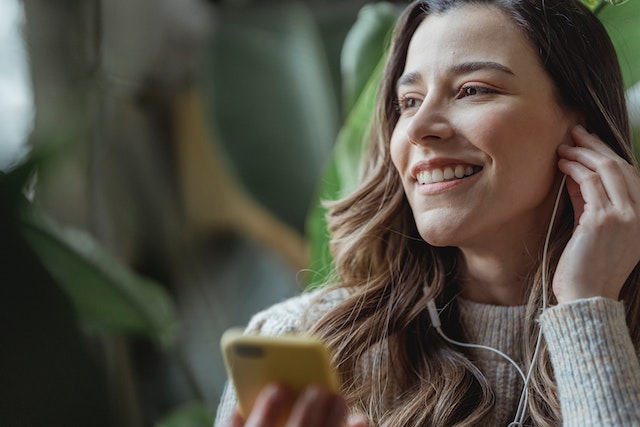 Spruce up Your Stories, Feed Posts, and Notes With Instagram Music
Adding Instagram music to your content is an easy and fantastic way to make it more engaging. Instead of relying only on your photos and videos, adding the perfect song into the mix can grab attention quickly. Just make sure the background music you select emulates the same vibe as your post's aesthetic and purpose.
While the platform's audio features can make your Instagram Stories and posts more exciting, sometimes, it's not enough. Want even more eyes on your content? Work with Path Social to ensure that your target audience sees your beautiful, vibrant content.
Path Social's special AI targeting algorithm works to show your niche audience the posts you put out. So, your content (and the Instagram music that comes with it) reaches the right people. That means more likes and comments for your posts and tons of new followers for your page! Build your community and boost post engagement today with Path Social.