Instagram Promotion: Making More Noise About Your Brand
Every day, millions of people spend their time scrolling away on Instagram. That's potentially millions of eyeballs on your brand. However, your posts' reach and content engagement are only as good as your follower count. Those who don't follow you may not see your gorgeous, aesthetically pleasing photos and videos. Unless, of course, you invest in Instagram promotion.
To reach a wider audience, you need to include ads, influencer marketing and promotion services in your digital marketing strategy. That way, more people can see what your brand has to offer. And yes, that typically means having to "pay to play."
Today, we'll walk you through what it means to promote your content on Instagram and why it's such a good investment. We'll also let you in on some of our top tips to promote your brand for free! Keep reading to learn more.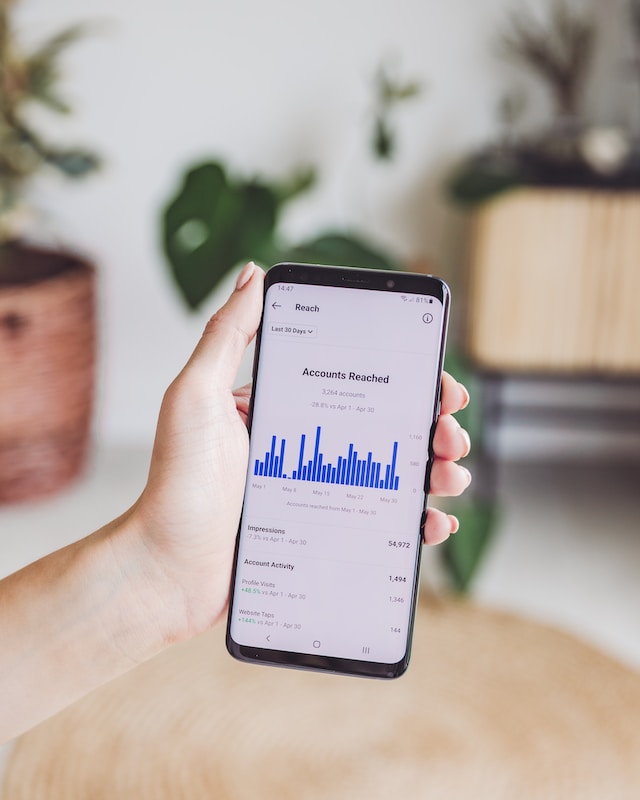 What Is an Instagram Promotion?
An Instagram promotion is the act of investing money to get a wider audience to see your brand online. This could be in the form of Instagram advertising, boosting organic posts to turn them into ads, influencer marketing and many more. As long as you're making an effort to actively promote your brand, you can consider it an Instagram promo.
Promotions are a huge part of any successful brand's digital marketing strategy. You'll have to decide how much budget to put in, choose your target audience, plan content creation for it, and so much more. And while you put in so much legwork, the results are immaculate.
By doing effective Instagram promotions, your posts get more reach. As a result, you can gain more followers and content engagement like post comments, shares and likes. As an Instagram business or influencer, you'll get your brand name out there and start raking in more profits.
The Benefits of Knowing How To Promote Your Business on Instagram
Whether you're a big brand or a new business, it's important to know how to promote your business on Instagram. If you don't, you could potentially be missing out on thousands, or even millions, of views on your content. Here are some of the biggest benefits of Instagram promotion:
· Boost brand awareness: When you promote your Instagram page, you give it a higher chance of being seen by others. This boost in visibility can introduce your brand to a wider audience. So if you're a new brand or upcoming influencer, promotions should be a part of your marketing strategy.
· Target the right people: Instagram promos allow you to reach your specific target audience. You can choose to run ads that are served only to people that fall under the age, gender and demographic you wish. You can also select where to place your promotions to ensure that the people who matter most see your content.
· Make noise about your offers: Instagram promotions are also excellent for letting people know about any sales and offers you currently have. This is a great way to bring awareness to discounts and cool deals your brand can give them. Hopefully, reaching more people with these offers can bring in more sales and conversions.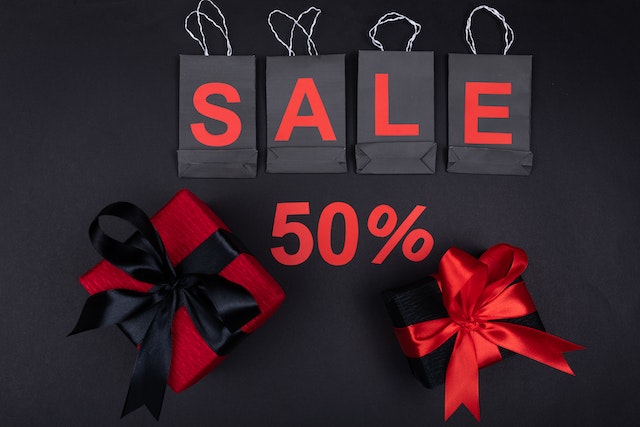 Switch to a Business Account To Do Instagram Promotions
Before doing any promotion online, switching your Instagram account to a professional or business account is important. Personal profiles aren't allowed to promote or boost posts—only professional accounts are.
Luckily, switching from a personal to a professional Instagram account is super easy. Here's how to do it:
1. Go to your Instagram profile and click the burger menu on the top-right corner of the screen.
2. Select "Settings and Privacy."
3. Scroll down near the bottom of the page and click "Account type and tools" under the "For professionals" tab.
4. Click "Switch to professional account."
5. Read the instructions and answer all questions about your brand. When you're through, tap "Done." That's it! Your personal page is now a professional or business account.
Before doing any Instagram promotions with your professional account, tidy up your profile first. Make sure your profile photo, bio, location and website links are polished and reflect your brand personality. Put your profile on public as well so that your target audience can actually find you.
Three Ways To Get Instagram Paid Promotion
Everybody says there's no such thing as a free lunch. And it's completely true, even where promotions are involved.
Instagram is getting more and more competitive for brands. Billions of users go on the platform every month, making it a terrific opportunity for brands to strut their stuff. It's incredibly difficult to get on people's Instagram feeds since thousands of other brands are competing for their place there too.
So, investing money in Instagram promotions is a smart way to ensure your content reaches your target audience. That makes Instagram a largely "pay-to-play" platform.
Relying on organic reach is a bad digital marketing strategy. Your reach, content engagement and sales will all depend on your follower count. And if you have a small fanbase and don't show up on their feeds, no one will see your posts. Your content creation will go to waste. So, you need to put in money for your audience to see your brand.
Want to know how to promote your brand the right way on Instagram? Here are three ways to do Instagram paid promotion: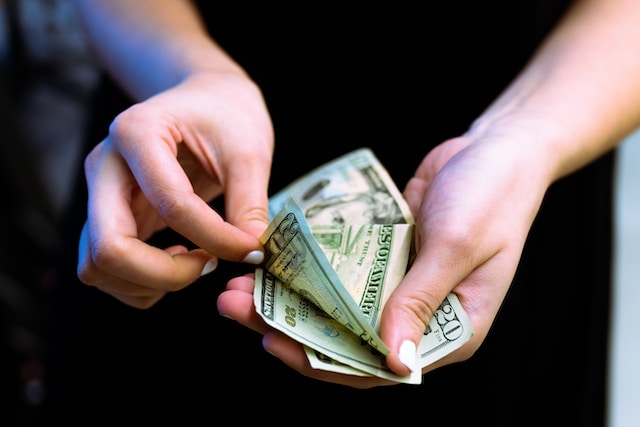 1. Boosted Posts: How To Promote Instagram Posts Through Ads
The most common way to do Instagram promotion is by boosting your feed posts. Boosting a post means turning an organic piece of content into an Instagram ad that you can manage. Your ad reaches a wider audience that can draw in new followers and content engagement, like post comments and likes.
Here's how to promote Instagram posts by boosting them, step by step:
1. Go to your Instagram profile and choose the content you want to boost. This can be a regular feed post, an Instagram Reel, or a Story. Make sure it is a digestible tidbit post, as Instagram doesn't recommend boosting posts that are larger than 8MB.
2. Below the post, click the blue "Boost post" button.
3. Choose a goal for your new ad. This can be brand awareness, sales conversions or any other goal aligned with your digital marketing strategy.
4. Then, select your target audience. Choose specific demographics to ensure that your content reaches the right people.
5. Set a budget and duration depending on how much money you want to spend on your boosted post.
6. Review all the details of your boosted post and click "Done."
2. Collaborations: How To Promote Your Instagram by Tapping Another Brand's Audience
Not a fan of ads? Here's how to promote your Instagram to your audience in a more modern, seamless way—working with other brands and influencers.
By collaborating with another Instagram brand, you can tap and "borrow" their followers and lead them to your page. This Instagram promotion involves a paid partnership between you and an influencer or partner brand. Together, you will create branded content to promote your products and social media accounts.
You can post branded content as a joint post between you and the influencer you're working with. That way, it shows up on their followers' feeds, too.
You can turn these posts into ads later on, which exponentially increases the audience you reach. However, that makes it a more expensive promotion. Note that if you work with an influencer to promote your brand, your investment will be higher than boosting posts.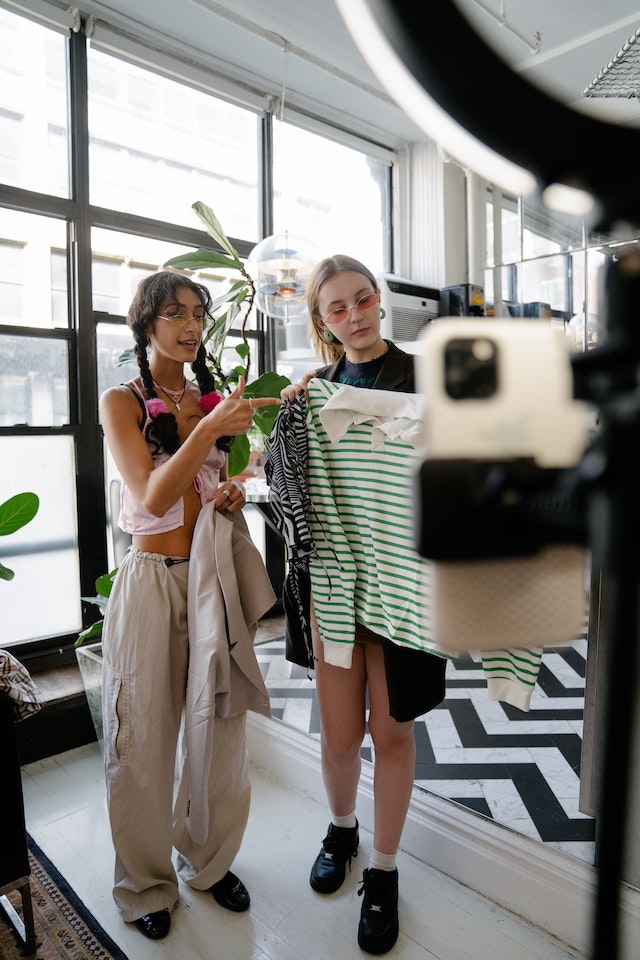 3. Hire Instagram Promotion Services, Like Path Social
The first two paid Instagram promotions we covered are promos that anyone on the app can see. But if you want to gain more reach and content engagement discreetly, we have a third option—Instagram promotion services.
You can work with a growth service like Path Social to help promote your content to your target audience. Unlike ads and paid partnerships, this type of promotion isn't a hard sell, which can work in your favor.
Path Social's targeting algorithm shows your content to the people who are most likely to engage with it. This boosts your content engagement rate and reels in more followers in your fanbase. The best part is that the new followers you gain are long-lasting, engaging, and never fake. It's a terrific way to grow your brand without having to work on big marketing ad campaigns.
How Much Does Instagram Promotion Cost?
Worried about how much the cost of promotion will be? Don't worry. The total Instagram promotion cost is different for each promo project or campaign. That means you can tailor-fit the Instagram promotion budget according to what your business can afford.
When you boost a post, you can choose your budget, which can go as low as a few dollars per day. If you're looking to tap influencers for collaborations, you can negotiate their talent fee. You can also send them your products for free as payment if they're amenable to that. That way, you won't be spending as much as if you were to pay them a monetary fee.
How To Get Free Instagram Promotion
While promos are known to be mostly paid advertising or marketing efforts, you can also promote your brand organically on the platform.
Many smaller brands and influencers promote on Instagram without paying a cent. Instead of spending money on boosted posts and influencer partnerships, they get extra creative with their Instagram marketing strategy.
Working on a tight budget for your brand? Here are a few ways to get a free Instagram promotion, either on your own or from others:
Cross-Post in Social Media Platforms for More Instagram Promo
One of the easiest ways to do a free Instagram promo for your brand is to cross-post your content to your other social media accounts. That way, people in your target audience who aren't as active on Instagram still have a chance to see it.
You can link your professional Instagram account with your brand's Facebook page. That way, when you post anything on Instagram, it shows up on Facebook, too.
If you have a blog or website, you can embed Instagram posts on some pages to increase your content's visibility. Embedding your posts on other websites also allows visitors to click on your Instagram profile to visit your page.
Populating your other platforms with content from Instagram is a smart way to maximize your content creation efforts. This free Instagram promotion technique also keeps your brand active in multiple online spaces.
Promote Instagram Account by Reposting Your Content on Stories
Another way to promote Instagram accounts for free is by reposting your feed posts on Instagram Stories.
When you post organic content on your feed, there's no guarantee that all your followers will see it. Sometimes, you'll upload a photo while many of your followers aren't online. Your post may also drown in a sea of content on some followers' feeds.
Reposting it to your Stories is one way to ensure that more of your followers see your content. Not only does it increase your post's reach, but it's a way to keep your brand visible on more than one channel on the platform.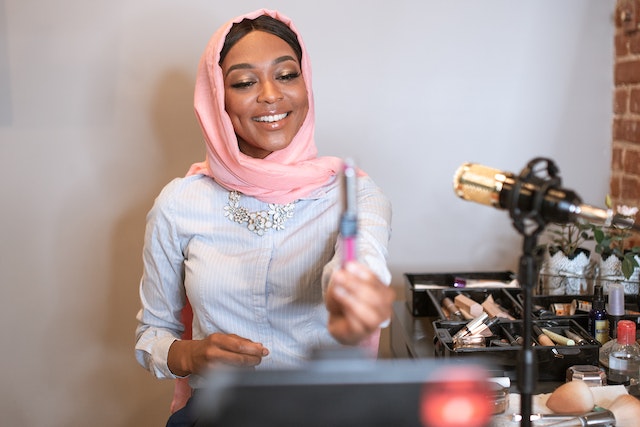 User-Generated Content: How Can I Promote an Instagram Profile With UGC?
Instagram business owners and influencers always ask, "How can I promote an Instagram profile for free?" Rarely do they ever think about how they can get their customers to give them free Instagram promotions instead.
User-generated content is organic content your customers spontaneously make that features your products. By creating posts like these, your followers are technically promoting your brand to their followers for free. A wider audience will see your products. The best part is that since it's their friend posting about your brand, it's not as off-putting as a traditional ad.
Encourage your followers to post user-generated content by giving them an incentive to do so. Consider offering discount vouchers for each piece of content they make featuring your brand.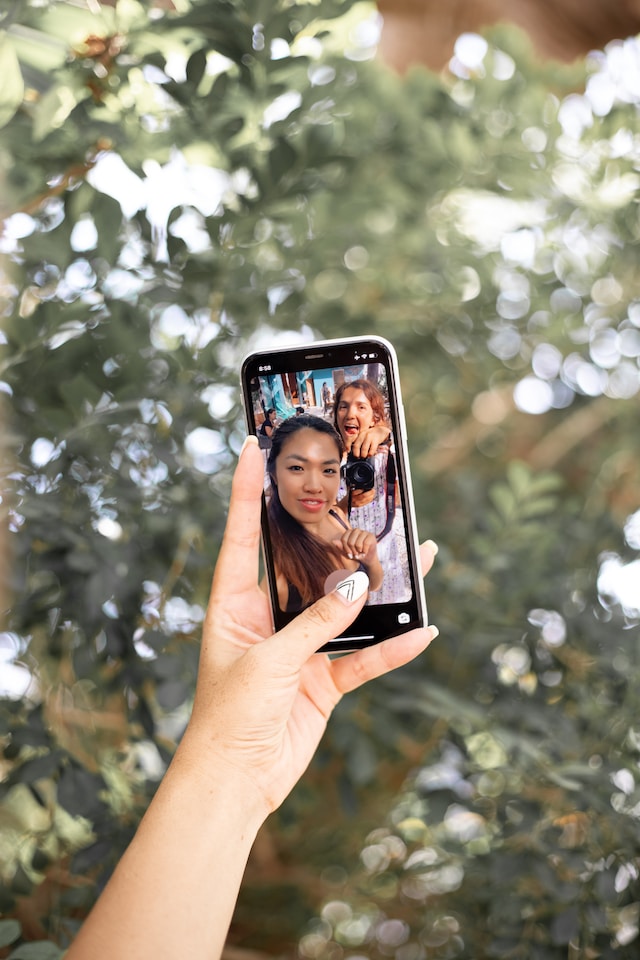 Instagram Reels: Can You Promote Reels on Instagram?
Experimenting with Instagram Reels allows you to promote your brand more on the platform. People who don't follow you are more likely to discover your Reels than your feed posts.
That's because Instagram puts relevant Reels on people's Reels tab, which many people mindlessly scroll through all day. This increases the chances of someone in your target audience discovering your brand.
You can also gain more views on your brand's Reels by reposting them on your Instagram Story.
Some people might also be wondering, can you promote Reels on Instagram? Yes, if you want to pay money to boost an Instagram Reel and get more views, you can do that. That makes Reels a versatile channel for Instagram promotion, as it works organically and through paid boosting.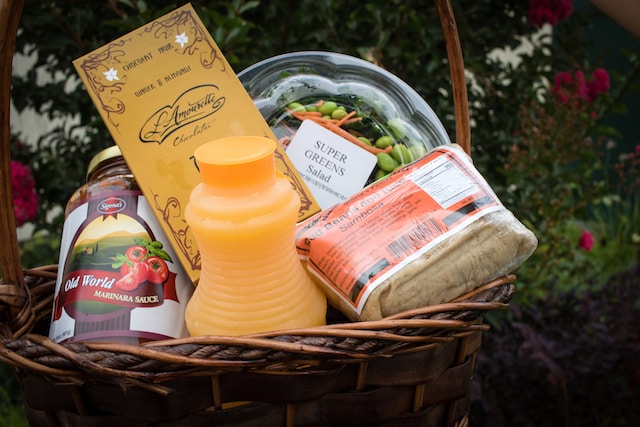 Host a Contest or Giveaway as a Fun Instagram Promotion
Another fun way to promote yourself on Instagram is by holding a contest or giveaway for your followers. Part of the mechanics to win free products from your shop can include sharing a post or following your account. That way, you gain followers, likes, comments and shares.
Now, this Instagram promotion technique isn't technically free. You'll still be giving out some of your products to the winner. But this gives the followers who get free products a chance to post user-generated content for you. And if they do, it will be even more promotion for your brand.
Instagram Promotions Aren't the Only Way To Boost Your Following
Investing in Instagram promotion is one of the best ways to reach your intended target audience in huge numbers. By doing things like boosting posts and encouraging content creation among your customers for user-generated content, you can put your brand out there.
Whether you invest a hefty budget to boost posts or promote your brand organically, you will surely reap the benefits of Instagram promos. In no time, you'll see higher reach, impressions and content engagement on your posts.
But traditional Instagram promotion isn't the only way to make that happen. Focusing on your growth strategy can reel in more followers too. We at Path Social can help you with this.Our AI targeting algorithm helps your community grow by promoting your content to people who are most likely to enjoy it. That gives you more exposure to a wider audience and boosts content engagement. As a result, you'll get more followers and, consequently, more people to promote your brand and products to. So, start growing your fanbase with Path Social today!