Instagram Bio Ideas To Charm Your Audience's Socks Off
It's not just a beautiful Instagram feed design that will catch people's attention when they visit your profile. Aside from stunning visuals, users will also gauge your personality and vibe before they consider following your account. And what better way to introduce yourself than knocking their socks off with a bio that packs a punch? We're sharing Instagram bio ideas that range from charmingly cute to intelligent and motivational to attract new followers.
There are plenty of ways to introduce yourself on Instagram. But the simplest, easiest way to do it is by perfecting your bio. With just a few lines, you can catch people's attention and convince them to give you a follow.
How do you captivate people with just a few sentences, you ask? We've got you. Whether you want to be witty, funny, romantic, or professional, we have tons of bio ideas lined up for you. Keep reading to see all your fun bio options!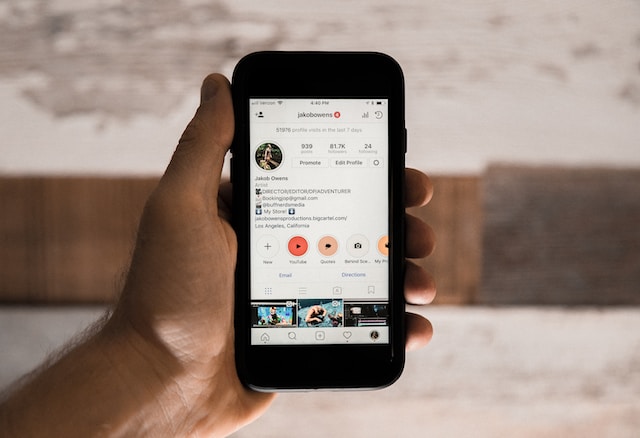 Time To Introduce Yourself: What Is an Instagram Bio?
But first, what is an Instagram bio, and where can you find it on the app?
Your bio is plastered at the top of your profile as a short description you wrote about yourself. Consider it the fastest way to communicate with potential followers when they visit your page. It's pretty much your elevator pitch to introduce yourself to new people.
The text should be concise but still pack a punch to get people interested in what you have to offer. Some people like to stick with facts in their bio, such as their jobs or products and services they offer. On the other hand, others are more playful and add jokes and quirky descriptions of themselves in their bio. To add some life to your bio, you can add emojis and clickable links (but more about that later).
Instagram bios must be under 150 characters. This makes introducing yourself in a fun, interesting, and informational way a lot more challenging. You need to put on your wordsmith hat to craft the most compelling bio possible in just a few sentences.
A person's bio is found at the top of their Instagram profile to make it easy for people to spot. It sits right below someone's name and profile photo and right above their page's action buttons.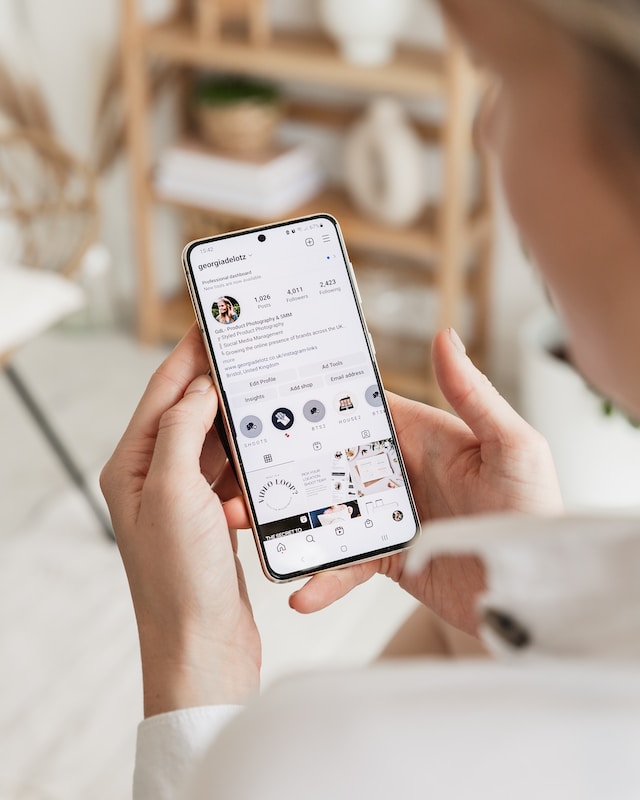 How To Make a Good Instagram Bio and Create a Lasting Impression
It's not easy to get people to remember you in such a crowded and saturated app like Instagram. It's even more difficult to keep their attention, even if they do end up on your page. According to a podcast by the American Psychological Association, people's attention span currently averages about 47 seconds. You have less than a minute to convince them to follow you.
There are plenty of ways to catch people's attention quickly on Instagram. Some might create funny, relatable Instagram Reels or curate the most visually aesthetic feed ever. But the most low-effort way to do it effectively is by writing an effective bio.
Your Instagram bio is the perfect place to show off your wit and personality. After reading what you've written here, people will have made up their minds about following you. So, you've got to make it count. Here's how to make a good Instagram bio and convince people to hit that "follow" button:
Keep it short and sweet. Even if bios have a 150-character limit, don't max it out. You'll make a better impression if you introduce your brand in a fun, informative way in a line or two. If it's too long and dragging, you might lose your momentum.
Don't be shy; express yourself! Your bio is a terrific avenue for showing off your unique personality and voice. Use it to show people how creative, fun, and engaging you can be. That way, they'll also feel excited to give you a follow and see your posts on their feed.
Share your contact information. If you're a brand or an influencer looking to land brand deals, put your contact details in your bio. This will make it easier for clients to reach out to you if they need anything.
How To Add an Instagram Link in Bio
You've probably heard an influencer say it at least once. They'll tell you about a product or a blog post they've just made in a Reel or Story of theirs. Then, they'll say with an enthusiastic voice: "Check out the link in my bio!"
When someone says there's a link in their bio, it means that there's literally a clickable link in that section. For brands, this can often mean a website where customers can shop for their products. It could also be a trending news article featuring their shop. For influencers and creators, this could be a personal blog post, YouTube video, digital portfolio, or affiliate marketing link.
Being able to post these links in bios is crucial for brands on the platform. Why? Because Instagram doesn't allow links in post captions. Putting the link in your bio is your only shot at promoting important brand pages outside of Instagram.
Adding an Instagram link in the bio allows brands and influencers to drive traffic to other pages on the web. This can often mean closing more sales and getting more people to follow you on other social media platforms.
Want to add your shopping website, blog post, or more in your bio? Here's how:
1. Go to your Instagram profile.
2. Click the "Edit Profile" action button under your bio. On the page that comes up, you can edit your name, pronouns, and other pertinent profile information.
3. Click the field next to "Links."
4. Choose between adding an external link or your Facebook profile link to your page. You can have multiple links on display on your profile.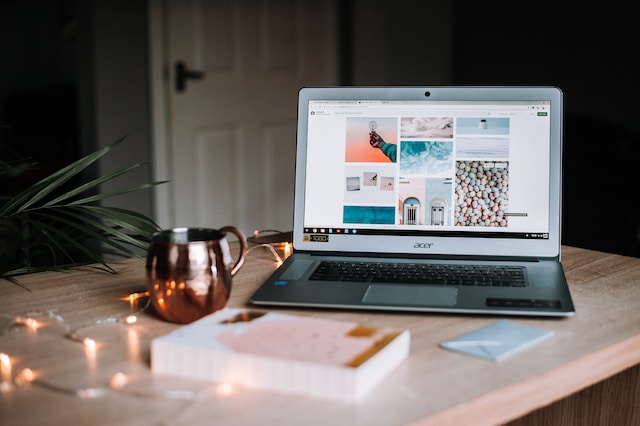 Creative Instagram Bio Idea: Describe Your Job in a Unique, Charming Way
One of the simplest but most creative Instagram bio ideas we can share is playfully describing what you do. It's easy to simply type "banker" or "writer" into your bio. But no one's going to remember that about you. Instead, think of a charming, engaging way to tell people about your work and what you do. Here are some examples of how to do that:
Doctors and nurses: "Saving lives all day, every day."
Painters and artists: "Always experimenting with crazy colors."
Barista: "Brewing something tasty, fueled by caffeine."
Travel blogger: "Conquering Europe one city at a time!"
Influencer: "On a mission to create the next big Instagram trend."
Yoga instructor: "Keeping the ladies strong on the outside, calm and peaceful on the inside."
Writer: "Gets paid to suffer from writer's block at least once a week."
Be as creative and crazy as you want with these descriptions. Make sure the bio you craft suits your personality and represents you 100%. The key is to pique your audience's interest while being clear about what you offer.
Telling people about your career in these creative ways gives you a more fun and laid-back image. It also humanizes you, especially if you work a technical job or one that many people have. It's an interesting and engaging way to make yourself memorable and radiate good vibes.
Funny Instagram Bios To Get People Smiling and Laughing
Are you looking for a way to connect with your audience and put a smile on their faces? Consider writing funny Instagram bios to get a giggle or two out of your followers when they visit your page. Not only will clever bios make you look charismatic and interesting, but they will also make your page stand out!
Getting people to laugh when they read your bio means making an instant human connection with them. It's easy to get people to like you when you're funny. So, use humor to your advantage and get more followers with a funny, witty bio.
Here are some one-liner ideas that allow you to show off your funny side in your bio creatively:
Professional napper by day, insomniac by night. 🌟🛌
Pretends to work from home but really just plays with the dog. 🐶
Trying to be a dancer and failing miserably. 💃
Side character only here to provide comic relief. 😜
Meticulous writer and typo hater. #NoRegerts
There are many ways to be humorous. If you want to humanize your brand, poke fun out of lighthearted quirks and be self-deprecating. If you want people to know that you're a good writer, make a clever joke. As long as people feel good and laugh when they see your bio, you're already doing great.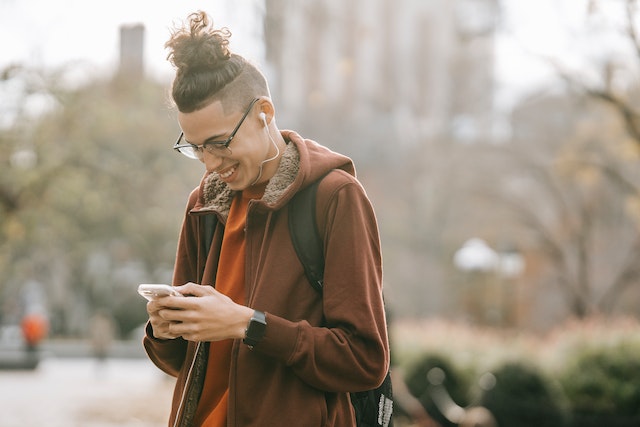 Instagram Business Bio Ideas To Captivate Potential Customers
Crafting an entertaining yet informative bio is important for any account. But for brands and businesses that need to lure in paying customers, it's even more crucial. Your target audience is looking for a specific brand personality in the businesses they patronize. It's pertinent that you match the vibe they're looking for in your bio.
You'll want your business page's bio to have a clear description of the goods and services you provide. Highlight the value you can add to your customer's life, as well as the features unique to your products. If you have a brand slogan, you can add it here as well.
At the same time, don't make it boring. Go for a tone that fits your brand voice, whether that's fun, casual, sophisticated, or professional.
Use Branded Hashtags
It's also a good idea for businesses to include any branded hashtags in their bio. If you have a hashtag that houses all your customers' user-generated content, add it to this section. That way, potential followers will see it right away. If they click on it, they'll see posts from people who enjoy using your brand. Hopefully, this can sway them to follow your page.
If you have a physical location or shop, make sure to add your address as well. You can also put in your phone number and email address if you want potential clients to reach out.
IG Business Bio Examples
Don't know where to start? Here are some Instagram business bio ideas that will pique the interest of potential buyers:
Jewelry store: "Curating elegance and beauty for your special moments."
Coffee shop: "Start the morning right with a scorching hot cup of [brand name] coffee."
Lifestyle brand: "Your chic one-stop shop for all things home and fashion! 🛍️"
Digital agency: "[Agency name]: Elevating your brand with creative and innovative marketing."
Put Your Favorite Quote in Your Bio To Show Off Your Personality
Using quotes in your Instagram bio is a fantastic way to show people your interests, values, and personality. If you're a film buff, include your favorite movie quote in your bio. If you want people to know that you love to read, add a quote from your favorite book or poem. And if your goal is to motivate your followers, add an inspirational quote you know will lift their spirits.
How to Choose Quotes To Use on IG
Don't just add any quotes to your bio. Make sure it reflects your personality and gives people a glance at who you are as a person. It should be purposeful and intentional, not just an act of copying and pasting a quote off the internet.
Adding a quote in place of a written bio is perfect for those who don't have a knack for writing. Instead of racking your brain crafting a two-sentence bio, you can use your favorite quotes as a crutch. They'll still show a lot of personality and make an impact when people read them.
Plus, if someone recognizes where that quote is from, it can spark a conversation. They might DM you about it or give you a follow because your interests align with theirs. It's a terrific way to connect with your audience right off the bat.
Instagram Bio Quote Examples
Check out these quotes from movies, books, poems, and more that might be to your liking:
"We're all stories in the end. Just make it a good one, eh?" – Doctor Who
"Wherever you go, go with all your heart." – Confucius
"Black is such a happy color, darling!" – Morticia Addams
"I am the master of my fate. I am the captain of my soul." – William Ernest Henley
"Just keep swimming!" – Finding Nemo
"In every job that must be done, there is an element of fun!" – Mary Poppins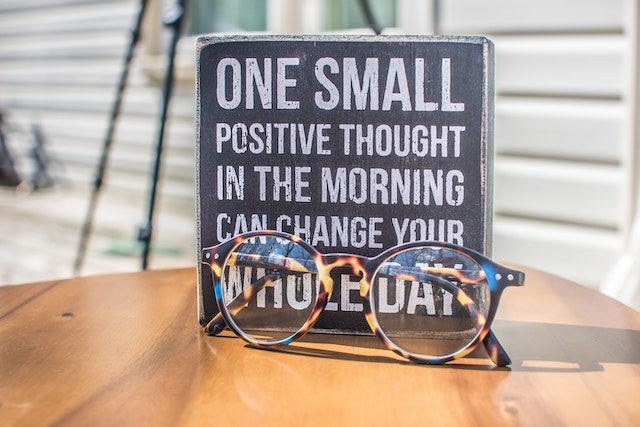 Express Yourself the Modern Way: Instagram Bio Ideas With Emoji
Want to express yourself in a more youthful and modern way while keeping things concise? If yes, charming, attention-grabbing emojis will be your best friend in writing the most exciting bio.
Emojis add more visual appeal, texture, and color to your bio so that it's not just made of boring text. You can use these cute smileys and stickers to set the mood or atmosphere you want for your brand's page. They can also help you express emotions that you can't put into words.
Since Instagram bios have a character limit, emojis help you cut down on the words you use. They can also make your bio more readable by breaking up text into smaller bits of digestible information.
Want to add your favorite emoticons and smileys to your bio? Here are some Instagram bio ideas with emojis you can draw inspiration from:
"Writer and reader by day 📚 and avid traveler by night ✈️"
"Always running on ☕🛍️ 🍔"
"Fitness trainer 💪 and yoga coach 🧘 to keep my ladies strong! ❤️"
"Sunkissed beach bum 🌞 🏖️ Catch me in sunny Cali! 🌊"
"Spreading positivity and love 24/7 🌈 😊"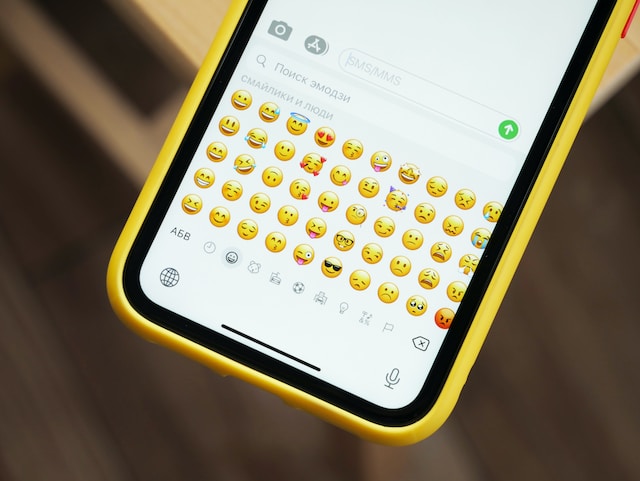 Typeface Instagram Bio Ideas: Aesthetic Fonts To Pique People's Interest
If you're seeking unique Instagram bio ideas, aesthetic fonts can set you apart. Aside from emojis, you can also add a little more visual flair to your bio with unique Instagram fonts. By strategically changing up the font in your bio, you can stand out from the crowd and pique people's interest.
Using stylish, trendy fonts also allows you to highlight key parts of your bio, such as your business name or job. It's a terrific (and beautiful) way to get people's eyes on the most important sections of your page.
If you're looking for typeface Instagram bio ideas, aesthetic fonts in the Path Social Fonts Generator can help! We have over 100 attention-grabbing font styles that you can copy and paste into your bio for that extra pizzazz.
Using the generator is easy. All you have to do is type the bio you want in the text bar on the page. Then, your text will come up in a plethora of font options. Choose the one you like the most and click "Copy text," then paste it to your bio. The page also has an Instagram bio simulator so you can see how your bio can look with the font.
A word of caution: choosing cool fonts can be exciting, but don't go overboard with crazy, illegible fonts. The most important part of a bio is its readability. If your target audience can't read what you've written, you can't convey the introductory message you want.
Always choose fonts that are eye-catching but still easy to read. Consider using a unique font only for the first line of your bio and switch to the standard font afterward. Use the fonts strategically to make your bio interesting and captivating but still practical and easy to digest.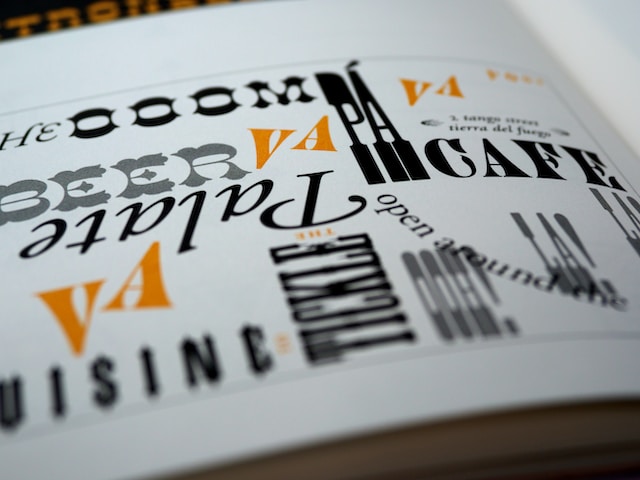 Cute Instagram Bio Ideas for Couples: Tag Each Other in Your Profiles!
Do you and your significant other post a ton of photos and videos of each other online? If so, it might be a good idea to tag each other in your Instagram bio. Not only is this a public display of affection. It can also lead their followers to your page and vice versa for mutual growth.
Wearing your heart on your sleeve and tagging your partner in your bio tells the world how important they are. Some people might think it's a little cringey, but it's perfect for celebrating your relationship online. It's especially helpful for vloggers and influencers who work as a couple and want to be associated with their partner.
Are you thinking of doing a little public declaration of love to show off your partner to the world? Express your love and endearment for them with these cute Instagram bio ideas for couples:
"Life is a crazy adventure with @partner! 💑✨"
"Lucky I'm in love with my best friend @partner 💕"
"Building a home with @partner and our three rascals! 💘"
"Dancing through life with my partner in crime @partner 💃🕺"
"Ya girl is taken! You'll need to ask @partner for my number. 💖"
"@partner is my queen. 💖👑"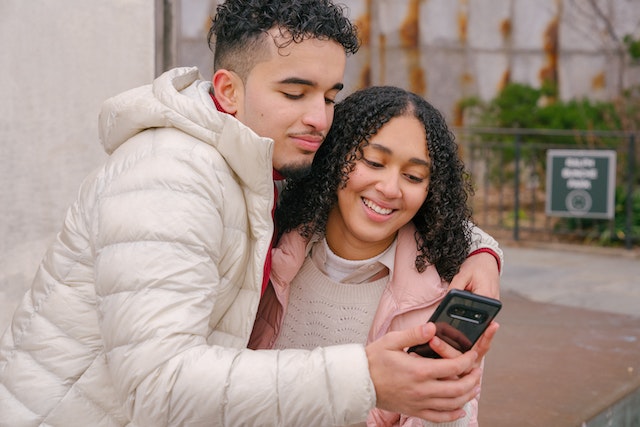 Use the Instagram Bio Examples Above To Attract Followers and Grow Your Brand
You're free to be as creative as you want with your Instagram bio. If you prefer to be funny and get people laughing, go for a quirky one-liner to introduce yourself. If you want to carry a more elegant and professional feel, ensure that your bio lists your job and services. The possibilities are endless when it comes to filling up your bio.
Hopefully, with our wide range of Instagram bio examples above, you're inspired to express yourself and make a lasting impact. Remember, you only have a few seconds (and sentences) to charm potential followers. Make it count with the best bio you can craft to represent your unique voice and personality.
Still can't reach your goal follower count even with these Instagram bio ideas? Work with us to gain new fans! At Path Social, we use a proprietary targeting algorithm that seeks out your niche target audience. Then, we serve your creative content for them to see and interact with. This can potentially get you more followers. The best part? All of them are 100% real, never fake or bot accounts. Start growing your Instagram community with us today!