How To Grow Instagram Followers: Killer Tips and Strategies
Want to know how to grow Instagram followers? Instagram ranks as the fourth most popular social media platform after Facebook, YouTube, and WhatsApp. This presents a significant opportunity for brands, marketers, and influencers to reach a vast user base.
However, gaining followers and building a strong Instagram presence is increasingly challenging and time-consuming. But with the right assistance, you can expedite the results.
Instagram followers are valuable members of your community. Therefore, it's important to know how to grow Instagram followers to drive traffic and enhance sales.
This article will walk you through tried-and-tested tips and tactics to grow your Instagram follower count.
Why Is It Important To Know How To Grow Instagram Followers Organically?
Believe it or not, organic Instagram growth strategies help establish a strong social media presence for you or your clients over time.
Although growing Instagram followers organically can be challenging, it leads to substantial and sustainable rewards without draining the funds.
Unlike running costly social media ads or purchasing fake followers, organic follower growth happens naturally. You only need dedication, patience, and tried-and-tested Instagram marketing strategies to attract more genuine followers.
Without further ado, here are a few benefits you should know for how to grow followers on Instagram organically:
Authentic Recurring Engagement: One of the most obvious benefits for organic growth is that organic Instagram followers are genuine individuals who can provide real engagement through shares, likes, and comments.
Word-Of-Mouth Marketing: Shares from organic IG followers are similar to digital endorsements (votes of confidence), enhancing your brand reach and authority.
Increased Conversions: Real Instagram followers, unlike fake ones, can help achieve brand goals, from email signups to sales and more.
Reduce The Risks Of Being Restricted Or Banned: Interacting with your genuine followers ensures Instagram won't detect suspicious behavior, avoiding potential bans or restrictions. Keeping it real keeps your account clean and secure.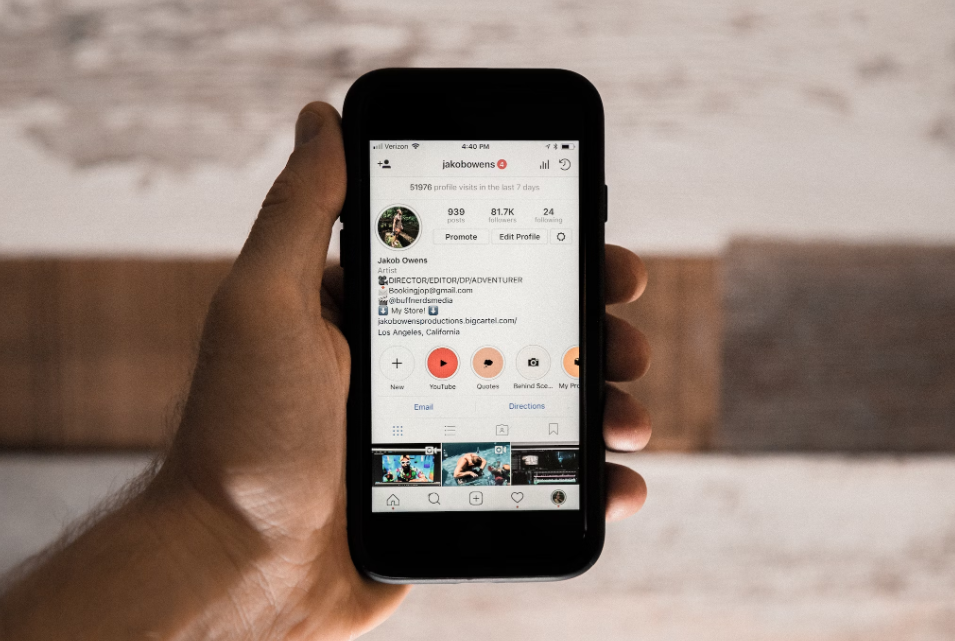 How To Grow Instagram Followers: Understanding the Various Types of Followers
Let's understand the types of Instagram followers you might encounter and which ones you should focus on attracting while avoiding the others:
Fake Followers
Fake Instagram followers are typically fake accounts or bots that artificially increase your follower count. However, they don't engage with your content and posts.
Since engagement plays a significant role in IG's algorithm, having fake followers can hurt your chances of reaching new users.
Ghost Followers
"Ghost" followers are inactive IG users who don't interact with your posts. Having too many ghost followers can skew engagement metrics and affect your growth.
Consider removing these inactive accounts from your follower list to foster genuine growth.
Organic Followers
You want to aim for these followers—the active audience genuinely interested in your content. Let's look at some sub-groups within your organic followers that you should pay attention to:
Customers: These followers frequently purchase from your business and follow your Instagram page/account for product sales, discounts, and updates. To get more followers, show your products/services on IG and give exclusive promotions on the platform.
Competitors: Some of your organic followers may also follow your competitors. Engage with them by drawing inspiration from competitor content while creating your posts. Use specific, relevant hashtags and location tags to enhance visibility among this group.
Influencers: Nano and micro-influencers are IG accounts with 10 to 75K followers. Collaborating with these influencers often leads to increased sales and useful partnerships. To attract influencers, consistently produce high-quality content tailored to a specific audience.
Now that you know different types of Instagram followers, let's delve into knowing how to grow Instagram followers.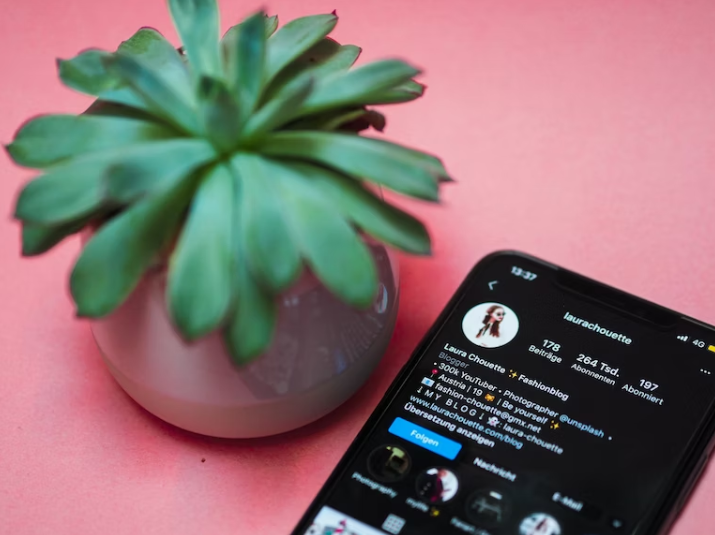 How To Grow Instagram Followers for Beginners?
If you have just started using Instagram for your business and want to know how to grow Instagram followers, the first step is to get your IG presence in order.
Here are four key things to nail before moving on to more advanced practices:
1. Don't Buy Fake Followers
Believe it or not, Instagram growth doesn't happen overnight unless Lizzo mentions you in one of her songs. No matter what, avoid shortcuts such as buying bots or fake followers since it goes against Instagram's rules.
While you may see a sudden increase in engagement and followers, it will harm you in the long term. That's because IG's algorithm is smart and detects fake engagements and accounts.
It's always better to grow your audience organically, even though it may take a while. Attracting genuine followers who engage with your posts and content and stay loyal will be worth the patience and effort.
2. Embed Keywords in Your Name and Username
Instagram algorithm gives more importance to search results that include keywords in your Instagram handle and username. Here's what you need to know:
The Username Is The Instagram Handle (Like Your Profile's @Name): To make it easy for people to recognize you, keep it similar to your brand's name or consistent with your usernames on various other social platforms.
Your Name Also Helps Improve Your Visibility: You can use relevant keywords to describe your brand and improve visibility. This way, potential customers can quickly know who you are and what you offer when they visit your profile. After all, it's the first thing they see, so make it count!
Note: Make sure to include one or two relevant keywords in your name. If you stuff it with keywords, it can seem spammy.
3. How to Grow Instagram Followers? Optimize Your Instagram Bio
Your Instagram bio is crucial for making a strong first impression on new visitors. It's one of the perfect opportunities to immediately convey your identity (or brand) and offerings.
However, you only have a 150 Instagram characters limit to do it effectively, so keep your bio short and sweet. You can also use targeted keywords to connect directly with your audience, enhancing your search visibility and reaching more users.
Since you can only have a single external link in your bio, be strategic about its use. You can link to your brand's website or update it regularly with your latest posts to keep your audience engaged.
4. Find the Best Time to Post Your Content on IG for How To Grow Instagram Followers
If you want to know how to grow followers on Instagram, know when to post. The best time to post content on Instagram depends on when your target audience is most active.
Instead of a universal best time, focus on finding the ideal posting time for your Instagram followers. Wondering how to know when users are online?
Instagram can easily provide you with this information through its insights. Here's how to do it:
Tap 'Insights' on the profile.
Scroll to 'Your Audience.'
Tap 'See all' to find users' most active times.
Note: The feature is available only on the IG mobile app, not on a desktop.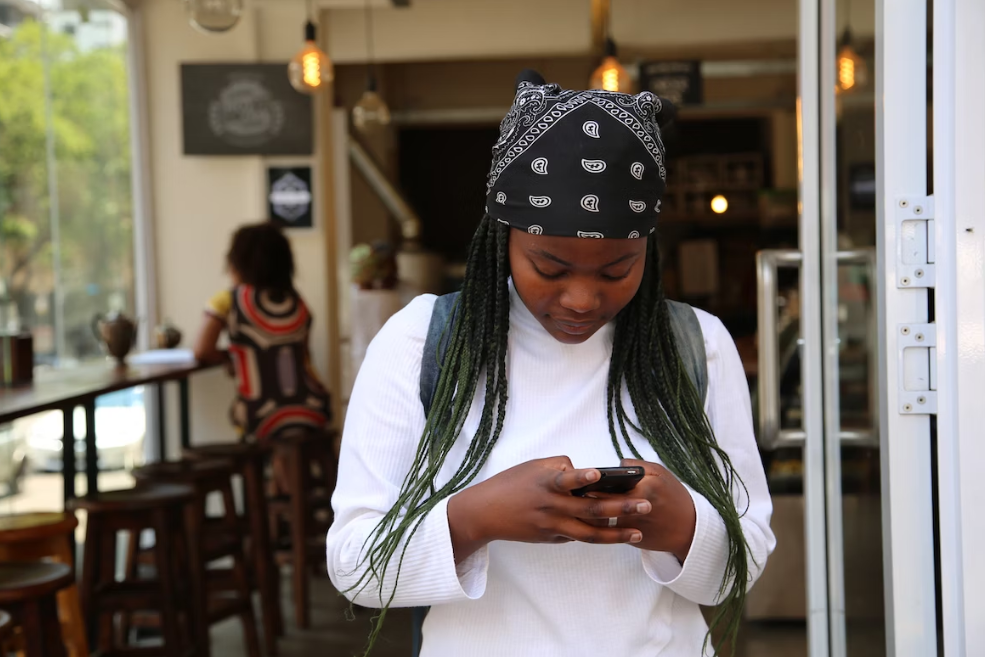 How To Grow Instagram Followers for Intermediate Content Creators?
You can move to advanced practices once you set up an Instagram account and follow the basic strategies to grow followers.
Here are four ways intermediate content creators can achieve growth on Instagram:
Write Captions for IG SEO
Until now, users could only search Instagram Explore using location tags, hashtags, profile names, and usernames. However, you can use keywords for search now. Writing descriptive, relevant captions using selective keywords can impact your post's visibility.
While some keywords appear from the account's usernames, bios, and names, a large quantity comes from captions users write. Using descriptive, relevant keywords in captions can increase your chance of appearing on the Explore page and attracting more viewers.
Create a Reliable Posting Schedule To Grow Instagram Followers
Want to know how to grow Instagram following? Be consistent! Posting regularly with Reels and using effective hashtags and keywords can help you reach new audiences. However, create high-quality content that adds real value to your audience instead of focusing on quantity. You can also use social media schedulers to plan and share content and maintain a consistent schedule.
Collaborate With Other Creators, Influencers, and Brands—A Proven Tactic for How To Grow Instagram Followers
Collaborating with like-minded brands and influencers is a growth hack that brings brand association and access to new followers. The best part? Partnerships don't need to be expensive; some effective collaborations are mutually beneficial and increasingly simple.
Moreover, you don't need supersized macro influencers. Micro and nano influencers offer higher engagement and lower sponsored post rates. However, reaching a similar audience size may require working with more nano or micro influencers, depending on your budget and bandwidth.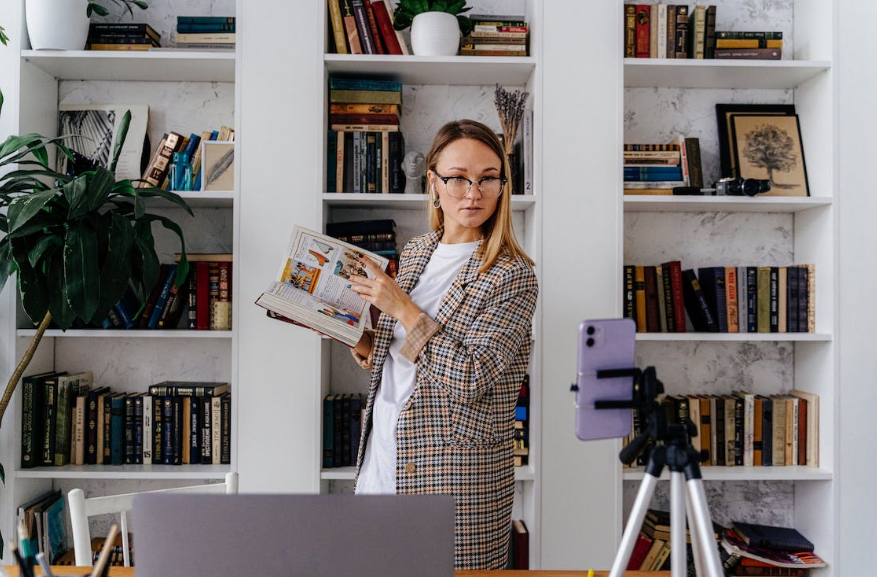 How To Grow Instagram Followers for Pros?
Not seeing an increase in Instagram followers despite your efforts? Or stuck in a follower limbo after a surge? Here are some effective ways to get your groove back and elevate your follower count:
Experiment With a Range of IG Posts
This popular social media platform no longer works as a photo app only. It offers various formats like Instagram Reels, Story Highlights, carousels, and pinned posts.
Which kind of content or post will help increase IG engagements? Studies suggest Instagram carousels tend to perform the best.
However, it's not that straightforward. Your target audience may prefer Reels for fun, bite-sized content and carousel posts for informative content.
If your account doesn't grow, experiment with various post formats. The best approach is to combine all these different formats to keep your content fresh and engaging.
Pro Tip: Experiment with various content types, such as reels, memes, and trending audio.
Lean Into UGC for How To Grow Your Instagram
Encourage users to share user-generated content (UGC) to boost brand recognition and grow your Instagram following. It's simple to find UGC—your IG followers can use your "branded hashtag" or directly tag you. However, seek permission from the original content creators. It's a useful strategy for how to grow your Instagram followers.
Talk to Your Audience in Stories and Comments about How to Grow Instagram Followers
Connect with your IG followers to grasp their issues, provide solutions to their inquiries, and gather content inspiration. Wondering how to communicate with your target audience? Reply to the messages and comments you receive, especially if they come from potential customers with questions.
In addition to that, you should also embrace Instagram Stories. There's a wealth of features that can spark fantastic content ideas. You can use question stickers, countdowns, interactive polls, and even add links to engage your audience in various exciting ways.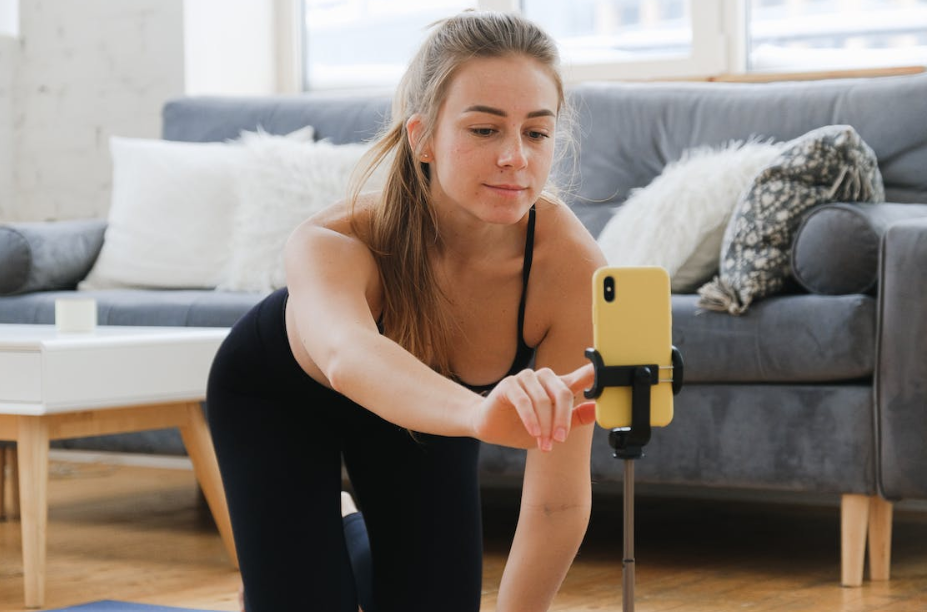 How To Grow Instagram Followers Organically?
Want to know how to grow Instagram followers organically? From posting high-quality content your target audience loves to using relevant hashtags, there are various ways to grow your reach and followers organically.
Here are four easy and proven organic strategies to expand your IG followers:
1. Optimize Your IG Profile for Visibility
If you want to know how to grow your Instagram followers, start by choosing an SEO-friendly username and bio.
Consider what people on Instagram might search for and include relevant keywords. It's highly unlikely that users will search for your name unless you're very famous.
Instead, they'll likely look for keywords like marketing, fitness coach, etc., to find relevant accounts. So, incorporate a business-related keyword into your name for better visibility.
2. Leverage Trending Hashtags To Grow Instagram Followers
Increase your content's searchability by including trending hashtags. Hashtags are essential for users to find relevant content on Instagram.
Although trending hashtags indicate a surge in users searching for them, using such hashtags with millions of posts means your content will quickly disappear in the sea of posts. To increase your Instagram followers, conduct hashtag research. Opt for hashtags with fewer posts to stand out. Use small and medium-sized hashtags as they offer great niches and better exposure.
You should utilize a few hashtags with 100,000 to 1,000,000 and 1000 to 10,000 posts. This approach helps maximize exposure, boosting followers and likes.
Moreover, it's important to maintain a document with relevant hashtags for your business and add them to your posts consistently. Doing so can garner more likes, comments, shares, and followers. But remember, avoid using the same set of hashtags for every post to keep your content fresh and appealing.
3. Utilize Trending Audio for Better Engagement
Use trending audio on Instagram to boost visibility and engagement. Audio tracks help make IG video posts, stories, and reels catchier and more entertaining. It also attracts users who seek to use similar audio.
Remember, you must gain your target audience's attention before turning them into potential followers. Trending sounds increase visibility on this popular social media platform with over 2.35 Billion active monthly users. Employ audio tracks that resonate with your target audience to grow your follower count.
4. Publish Content Users Love—An Effective Strategy for How to Grow Instagram Followers
To turn IG users into followers organically, publishing content that genuinely appeals to them consistently is crucial.
A helpful approach is to "draw inspiration" from your best competitors on the platform. Check out their profiles and focus on posts and content with high engagement to get ideas.
Here are some proven tips for creating engaging content on Instagram:
Use Various Content Formats: Blend your content strategy by incorporating stories, carousels, reels, and other formats, particularly if your competitors succeed. Choose a content format that perfectly suits your message and style.
Craft Brilliant Captions: No matter the content format, a well-written caption can significantly improve your chances of gaining followers. Research online or analyze your competitors' captions for reels, photo dumps, and stories that resonate with your content.
Jump On Trends: Keep an eye on trending challenges or video formats and use them to catch the attention of your targeted audience. For example, if users create "reel" videos with photos to outsmart the Instagram algorithm, try it.
Include A "Like And Follow" Call-To-Action (CTA): Encourage users to like and follow your IG page if they enjoyed your post. Employ this call-to-action in captions, voiceovers, and videos (as a text overlay or sticker), whichever fits best.
Now That You Know All About How To Grow Instagram Followers…
Want to boost your Instagram presence and know how to grow Instagram following? Follow these tips to the T for visible growth and a strong presence.
Remember, gaining more followers is an ongoing process. Post high-quality content and stay on top of your social media strategy to maintain growth.
Looking to elevate your Instagram presence and get more followers? Choose Path Social. Not only do we focus on organic growth, but we also provide other valuable services to support your Instagram goals.
Our platform can seamlessly connect you with real influencers and utilize advanced targeting algorithms to reach your target audience effectively. Join us to create a genuine, engaged Instagram community, and start increasing your follower count today.