How To Make Reels: Expert Tips To Wow Your Target Audience
You must have noticed more videos on your Instagram feed lately. Believe it or not, Instagram is all about video, and Reels are the fastest-growing trend. Want to know how to make reels on Instagram? You have come to the right place.
With more than 2B monthly users, you can't deny Instagram's popularity. Reels (bite-sized videos) are IG's parallel to TikTok's short, viral videos that 66% of users find most engaging. Not to mention, reels are a major content format marketers intend to utilize to work with creators. That's because reels receive 22% higher engagement than other video formats.
Whether you started making reels or are seeking tips, this article will explain proven tips to make Instagram reels. Let's go through the steps in detail.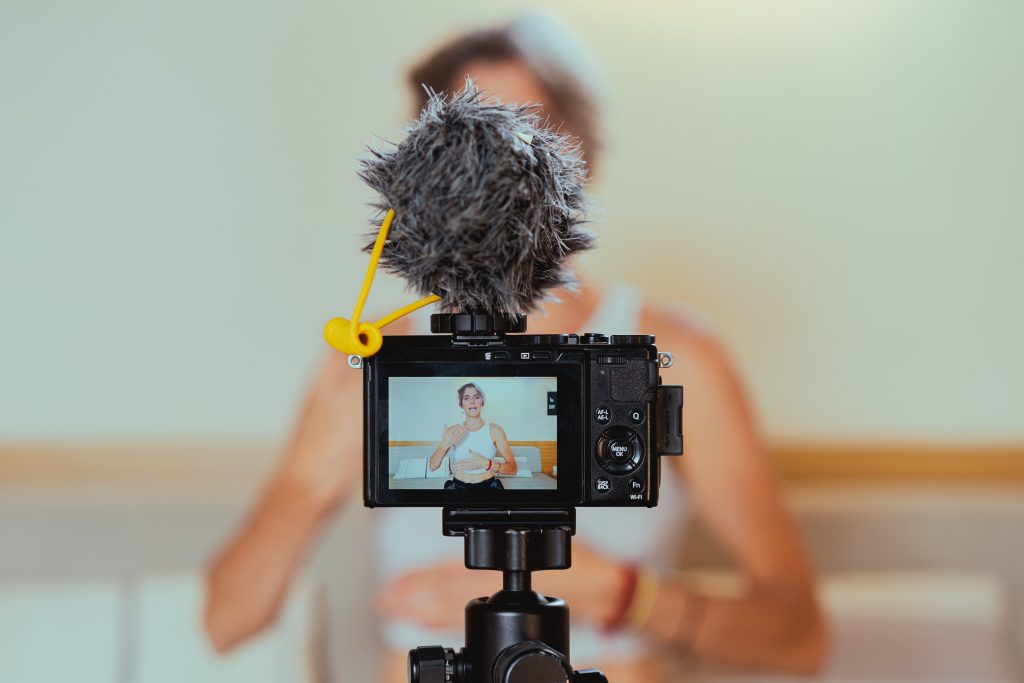 How To Make a Good Reel? Set the Strategy
The key to successful Instagram Reels is similar to other content forms: Let the brand's values and voice guide you. Want to know how to make a good reel on Instagram? Start with strategy. Here are a few steps to help you develop your strategy:
Set Goals: Consider how IGReels will fit your business objectives. What exactly do you wish to achieve? Increasing Instagram reach? Engagement? Defining your goals upfront will steer the direction of your Reels.
Know Your Target Audience: Your target audience should be your main source of inspiration. Tailor your Reels to cater to their preferences and interests. Some may like detailed reels, while others prefer seamless transitions.
Plan Your Content: Reels don't always have to revolve around dance trends. For instance, you can make educational, inspiring, dramatic, or funny reels. Look at the top-performing reels to determine themes and topics that work.
Research Your Competitors: Look at how your competitors use Reels. 
When you post, keep an eye on your metrics to see the Reels that perform the best. It helps polish your content efforts and strategies.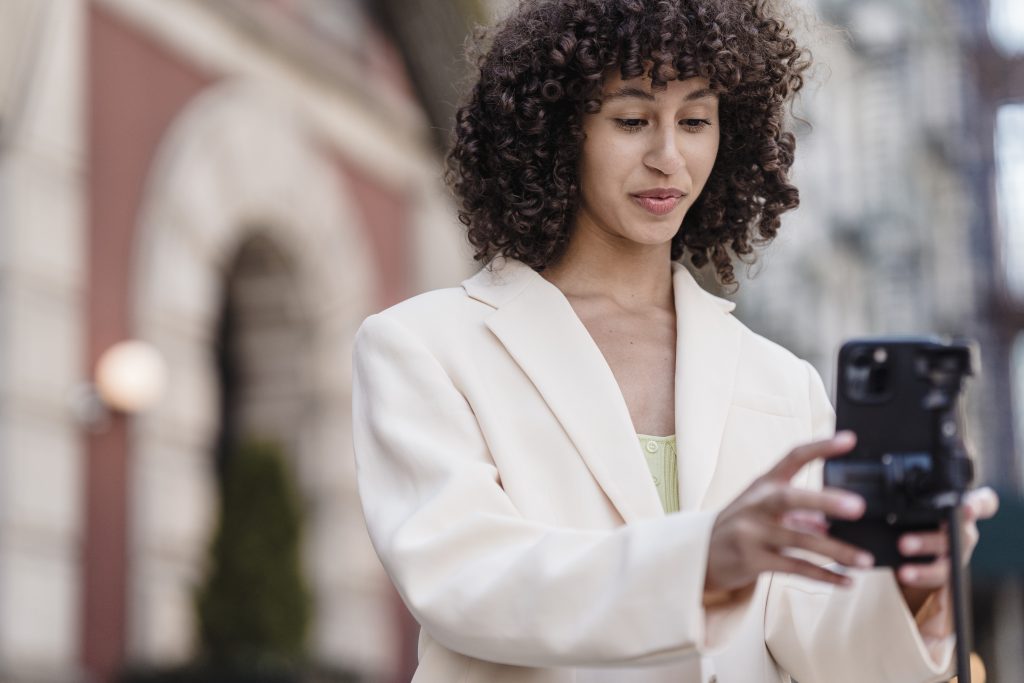 Gather the Footage
Let's kickstart the fun. Grab your smartphone, open your Instagram, tap '+' in the upper-right corner, and you're good to go. You can gather Reel footage in various ways to learn how to make reels on Instagram. Let's discuss these methods in detail:
1. Film New Footage
Lights, cell phone, and action! To begin, simply press and hold the "round white" recording button. You can also switch the camera's focus by tapping the double-arrow icon to capture yourself or what's before you. While you record, keep an eye on the pink border around the "white button" – it indicates how much footage you've shot.
For added creativity, explore the side-screen tools listed from top-to-bottom:
Music Notes: Include sound or music in your video content in real-time.
Set Length: Limit Instagram reels between 15 to 90 seconds.
Speed Adjustment: Speed or slow down your video clips for unique effects.
Layout Mode: Show multiple photos or videos simultaneously.
Self-Timer: Use this feature for hands-free recording, with the countdown before you film.
Dual Feature: Capture both yourself and your surroundings at once.
Align Tool: Create seamless transitions by aligning your previous clip with the next one.
Filters & AR Effects: Discover and apply filters and popular effects, including greenscreen options.
2. How To Make a Reel With Photos
Creating a Reel with photos is a fantastic way to show your memories, promote products, or get creative.
Here's how to make a reel with photos:
Open Instagram and swipe right to access the camera.
Choose Reels.
Tap the photo icon in the bottom-left corner to access your camera roll.
Choose the photos you want to include in your Reel (short-form video).
Customize photos by adding music, text, stickers, and various effects. You can trim photos, adjust their duration, and even apply filters.
Add Captions and Hashtags.
Preview your Reel to ensure it looks great.
Once satisfied, hit the "Share" button to post it on your profile.
3. How To Make Reels With Existing Video or Multiple Videos
The good news is you don't have to create original, new, stunning videos each time you want to publish IGreels. You can take your existing videos and user-friendly video templates to customize your reels.
Follow the steps for how to make reels with existing video and how to make a reel with multiple videos:
Open Instagram and hit the 'camera' icon.
Choose Reels on your screen's bottom.
Swipe to view the camera roll.
You can upload pre-recorded clips from your device. To upload multiple clips, select the "Add Clip" option.
Use the 'bottom-of-the-screen' control to choose video segments you intend to utilize. Hit the 'check mark'.
You can add soundtracks, effects, and captions.
Preview your Reel to ensure it flows well. If everything looks good, hit "Share" to publish it.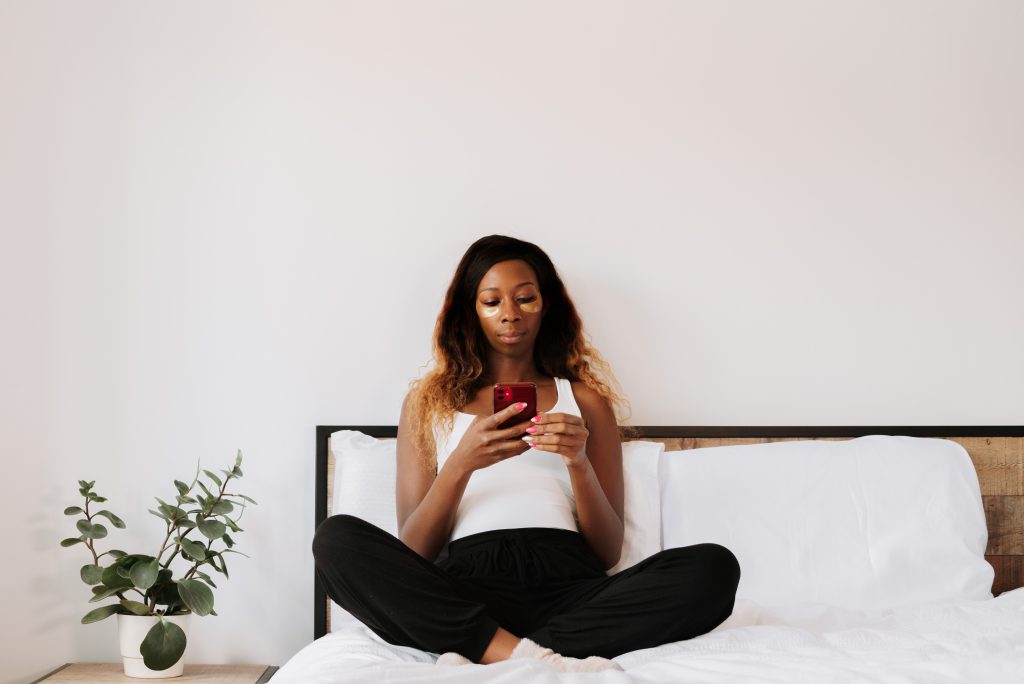 Edit Instagram Reels
One of the most important factors to consider when learning how to make Instagram reels is editing. Let's discuss how you can edit your IG Reels like a pro. Once you capture footage, press "Next" to start the editing process.
Here's a step-by-step guide:
1. Edit the Order and Length of Clips
To trim or rearrange your clips, hit 'Edit clips' in the lower-left corner. You'll see all your clips arranged below.
Shorten a clip by dragging a progress bar's left or right sides. To move a clip, press and hold it, then drag it to your desired position.
You can also delete by tapping, hitting the delete button, or holding your finger down and selecting the minus sign.
2. Add Sound or Music
Music boosts your Reel's appeal. While you edit, tap the music note icon to access the "audio editing" screen.
Adjust video and add audio track volumes by swiping your finger along the columns.
You can add music from Instagram's music library, your saved tracks, or import your own. Don't forget about voiceovers and sound effects. Mix and match as you please.
3. Include Closed Captions
For accessibility and engagement, add closed captions.
Tap the "square smiley face icon" at the top, select "CC CAPTIONS," and Instagram will transcribe your original audio.
You can also customize the caption style (at the bottom) and change text colors (at the top). Make sure to edit auto-captions by tapping texts as they appear.
4. Customize With Text
Tap the 'Aa icon' in the top-right corner to add text. Type in the text and adjust the appearance and color. Tap the same icon again to add more.
Move the text by tapping or dragging it. Control its timing by adjusting the bars at the screen's bottom. You can delete texts by dragging them to the trash icon.
5. Add Filters and AR Effects
Tap the "sparkles icon" at your screen's top to enhance your Reel's look. Look for and apply filters and AR effects, including ones you saved or discovered.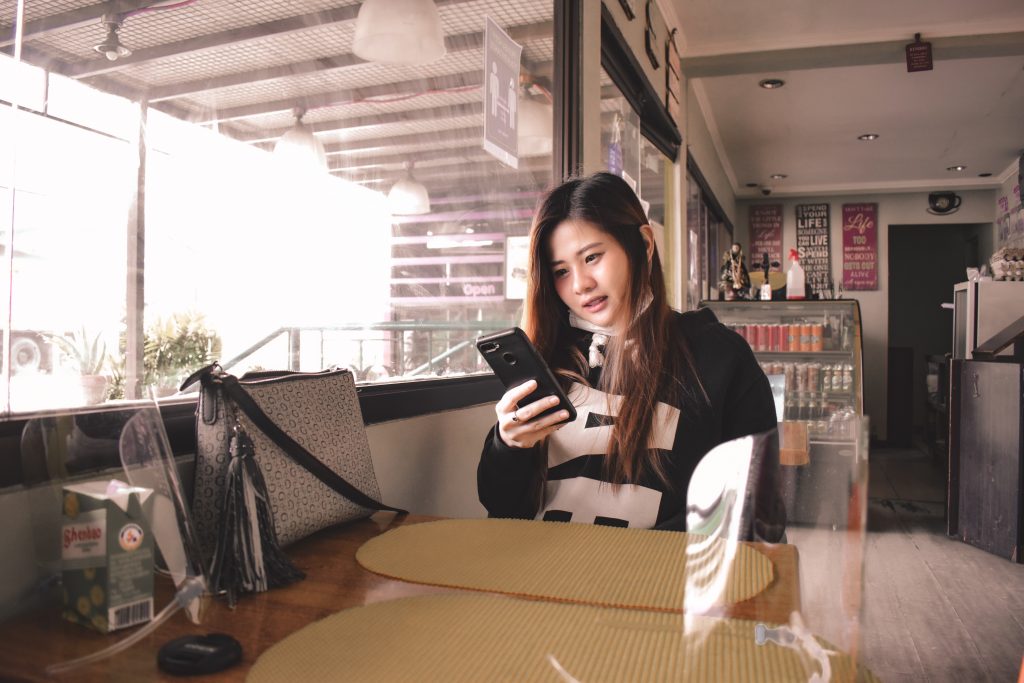 How To Prepare and Share Your Reel
Now, we reach the final step on how to make a reel. Once you finish editing, hit "Next" – this is when you'll get your Reel ready for publishing.
There are three essential steps you need to complete to prepare your Reel:
Edit Cover: Press 'Edit cover' on the Reel to select how it appears on your IG profile. Select a moment from the Reel or upload a relevant image.
Write the Caption: Keep it concise and engaging.
Choose to Share On Your Feed: Sharing reels on the Feed helps increase your reach.
Once your Instagram Reel is ready, you have various Instagram reel-sharing options, such as publishing or saving as a draft.
Let's find out more about each in detail:
1. Publish Reels Immediately
Publishing promptly is crucial for catching trending topics. Once you prepare your Reel, tap 'Share' to send it out for your follower list to view.
You can also share it on your Instagram Stories for added exposure. If you don't want others to remix your IGReels, visit your "Settings and Privacy section" to limit this.
2. Save Reels As Drafts
If you don't want to publish reels immediately, save them as drafts. While preparing your post, hit "Save Draft" on your screen's bottom. Later, you can find Reel drafts on your profile by tapping the IG Reels icon under your bio.
3. Schedule Your Reels or Set Reminders
Scheduling Reels for publishing later ensures a consistent content flow and simplifies your workflow. Now that you know how to make Instagram Reels let's see what you can do to make them viral!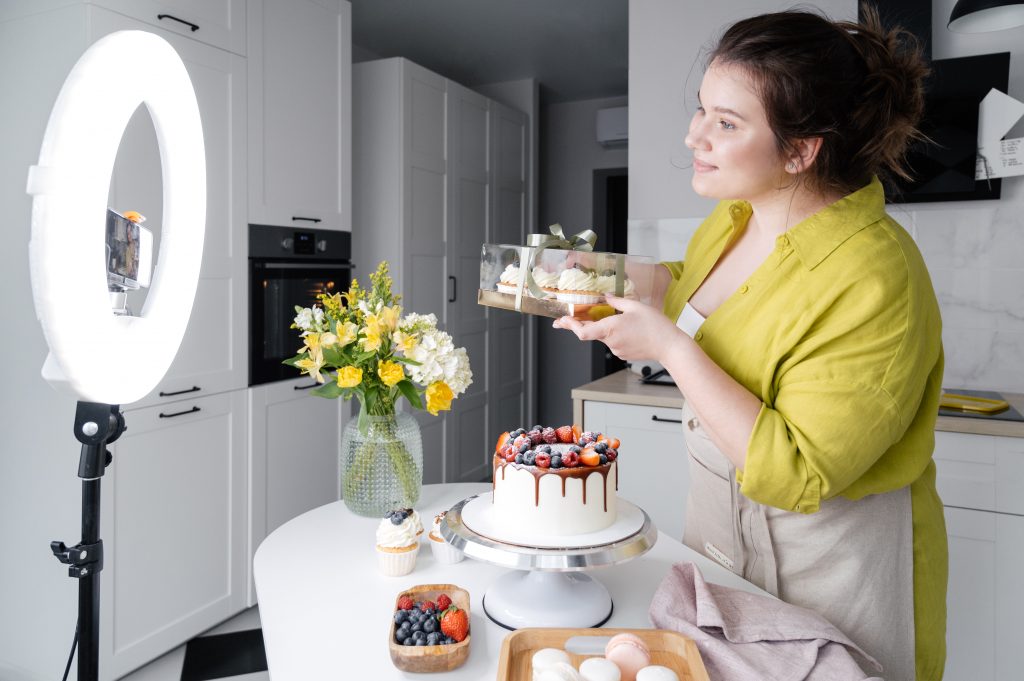 How To Make Reels Go Viral
Making reels is one thing. Knowing how to make reels go viral is another. Follow the steps to the T to make viral Instagram reels:
Find Your Niche: Choose a specific theme or topic and post about it consistently. Instagram's algorithm shows your posts to people interested in your chosen subject.
Grab Attention: Make your Reels unique from the start to stand out in the flood of evergreen content. Captivate your audience within the first few seconds.
Size Matters: Use the optimal video size of 1080 x 1920 pixels with a 9:16 aspect ratio for maximum resolution. Record vertical videos or use Instagram reel templates.
No TikTok Watermarks: Remove TikTok watermarks to improve your post's visibility on Instagram.
Add Text: Include captions or text in your videos since many users watch without sound. It helps convey your message and makes your content accessible.
Center Text: Place text in the middle of your short-form video to ensure it's visible in the Reels tab and In-Feed view.
Call To Action: Encourage interaction with a call to action. Understand your audience's preferences and create content that resonates with them.
Use Trends: Incorporate Instagram trends and trending elements like songs or challenges into your content when relevant.
Hashtags Matter: Choose hashtags carefully to help Instagram's reel algorithm categorize your content. Popular ones aren't always the best choice due to high competition.
Custom Reel Cover: Create a captivating custom cover image to make your video more appealing.
Optimal Posting Times: Publish your Reels when your target audience is most active for higher engagement. Experiment to find the best times.
Share Everywhere: Share your Reels on your Instagram Stories and feed to boost visibility and engagement. Use the "Always share to feed" option.
How To Make Money on Instagram Reels
Are you looking to know how to make money on Instagram reels? Instagram allows users to make generous money through various options, such as:
Collaborate With Brands: Identify relevant brands in your niche and seek partnership opportunities. Make sure to focus on a specific niche to attract more brands. With an active following, you can help brands by joining campaigns, fostering audience growth, and promoting their products or services.
Promote Physical Products: Leverage Instagram Reels to show and sell physical products. For instance, if you sell shoes online, use Reels for slideshows, influencer endorsements, product demos, and more. As influencers, promote your merchandise by wearing it in entertaining videos and directing followers to purchase through your bio link.
Add A Shoppable Product Tag: Enable shoppable product tags for your physical products, allowing viewers to shop directly from your Reels. Create multiple Reels for extensive product collections, such as clothing stores, to drive traffic to your Instagram Shop section.
Become Affiliates: You can promote products through affiliate marketing without owning them. Share Amazon products via Reels with your affiliate link in your bio, earning commissions from sales. Avoid the hassle of managing an online store or designing courses.
Sell Services: Offer services like coaching, catering, or construction through Reels. Display your work and announce your availability in your bio or captions. Potential clients can reach out after seeing your showcased services.
Accept An Instagram Gift: Explore Instagram Gifts if your account is eligible. Allow viewers to purchase stars as gifts for you, with Instagram sharing the revenue. You can withdraw funds after earning at least $25 from the program.
Make Viral Instagram Content With PathSocial 
Whether you're an Instagram creator, brand, or business, consider adding Reels to your marketing strategy. It can be a perfect way to build trust, boost your reach, and interact with your target audience. Equipped with some creativity and a strong plan, you can reap Reels' rewards (engagement) immediately. Instagram is an excellent business tool. However, it's increasingly challenging to grasp its intricacies and know where to focus your energies and time.
If you want to know how to make reels to gain more followers and increase engagement, let Path Social guide you. With an in-house community of influencers and an AI-targeted algorithm, Path Social can take you to new heights of Instagram fame. With tailor-made strategies, creative tools, and editing tools, you can unlock the true power of Instagram Reels to boost engagement. 
Grow your engagement and following, and experience unprecedented growth with Path Social's professional guidance. You don't have to work alone to build a lasting Instagram community. Let Path Social help you get there! Start growing and gaining Instagram followers today!