Instagram Trends: Keeping Up With What's Hot Online
If you want to make it big on Instagram, the goal is to make your content so engaging that it has a shot of going viral. One of the fastest, easiest and most effective ways to do that is by jumping on current Instagram trends.
When something is trending online, it inspires so many new posts to come out. People watch Instagram Reels with the hottest new song on the loop. Content creators film their dance challenges to the coolest new moves. And when they publish their content, their followers engage with it more because it's timely and relevant.
There are plenty of social media trends to watch. The aggravating part is that these trends constantly change, so you must jump on them as soon as possible. Want to catch up on what's hot on Instagram these past few months? Here are some trends you'll want to keep in mind to ensure your content is fresh and interesting!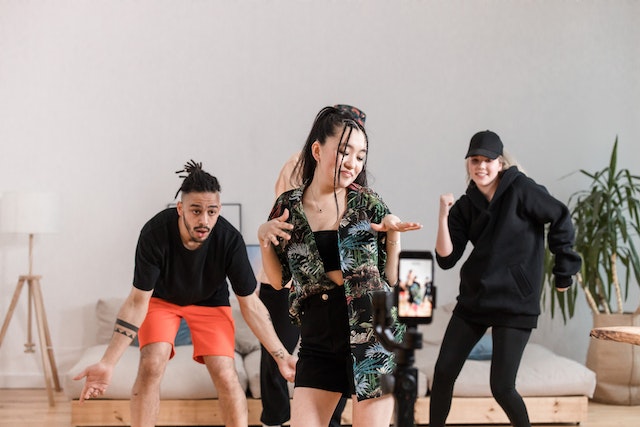 How To Go Viral on Instagram: Jumping On Instagram Trends
Some brands and content creators are desperate to go viral on Instagram. They'll even go to the lengths of buying followers to engage with their content just to boost their posts.
But here's the real secret of how to go viral on Instagram: follow Instagram trends and put a creative spin on them.
If you create content based on something that people are currently interested in, you'll reel in tons of engagement. And when that happens, the algorithm will push your content to people's feeds or Instagram Reels tabs. This helps your chances of going viral with that trending post.
The stressful thing is that Instagram marketing trends come and go. If you don't create content to jump on certain posts while people love them, you'll miss your shot just like that. It's important to be quick and nimble to make the most of these trends before they die.
Another important thing about using Instagram trends to go viral is that you can't copy and paste another piece of content. You need to put your twist or spin on the trend to make it interesting.
For example, play around with unique angles when doing a dance challenge and add new moves to your routine. That way, your video still stands out and sparks conversation while relevant to the trend. If people love the trendy content that you made your own, you'll rake in tons of likes, shares and comments.
What trends should we jump on at the moment? Think quickly about how to make the most out of these 10 Instagram trends.
1. Entertaining Videos With Trending Instagram Reels Songs
It's no secret that Instagram Reels are the hottest form of content on the platform today. Every day, there are new Reel trends that people love to jump on, from funny, relatable audio clips to fashion videos. But one element you can add to your videos to make them even more engaging is trending Instagram Reels songs in the background.
By adding trendy Instagram Music to your Reels, you can instantly grab people's attention. As soon as your Reel starts playing, they'll feel a pull to keep watching because of the familiar, trendy song.
Using trendy songs in your Instagram Reels also increases its visibility. You can look through videos made using the audio clips that are trending on Instagram. From there, people can easily find your content, giving you more views and engagement.
Here are examples of trendy songs you'll find on plenty of today's coolest Instagram Reels:
· "If We Ever Broke Up" by Mae Stephens
· "Cupid" by FIFTY FIFTY
· "Super Shy" by NewJeans
· "Magic in the Hamptons" by Social House
· "As It Was" by Harry Styles
· "Anti-Hero" by Taylor Swift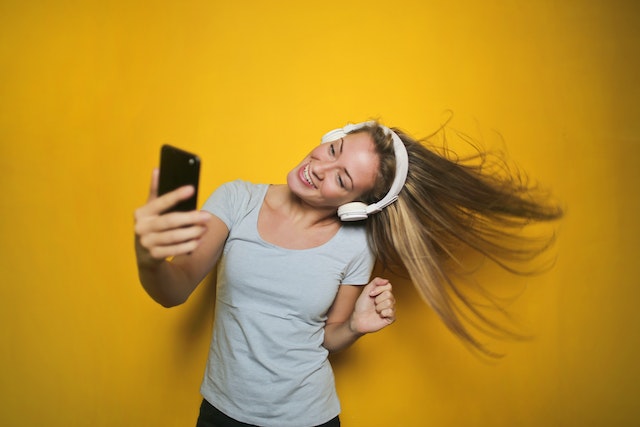 Choosing the Best Song: How To Find Trending Audio on Instagram
Not sure how to find trending audio on Instagram? Don't worry—finding the perfect one for your video isn't that hard. There are plenty of ways to make your selection.
The easiest way to find trendy Instagram Music is by scrolling through your Instagram Reels tab until you find the perfect song. When you hear an audio you like, save the music so you can come back to it when you're ready to make your Reel.
You can also look through popular streaming platforms to see what songs are trending today. Spotify and Apple Music have playlists and charts for trending songs. You can also look at the most popular songs on TikTok at any given time for extra inspiration.
Got any content creators that you admire a lot? Check out their Reels and see if you can find any funny or interesting audio you can use. Just make sure not to copy their Reel to a T. Put your spin on it to make it unique and fresh.
2. The "Add Yours" Sticker Instagram Trend on Stories
One Instagram trend you'll see on the Stories feature of the app is the interactive "add yours" sticker. Like poll, quiz and emoji slider stickers, you can include the "add yours" sticker to any Instagram Story you publish.
The "add yours" sticker is basically a prompt that inspires users to share a specific video or photo as a response. The prompt can be something like "Your outfit of the day" or "What are you reading?"
When someone sees the sticker on another person's Story, they can click the "add yours" button and post their own Story in response.
You can also create your own "add yours" sticker in the Instagram Story editor. While editing your Story post, select the "add yours" button from the stickers and GIFs tab. Then, write your unique prompt and post it for your followers to see.
What's fantastic about this sticker is that it makes your Instagram Story more interactive, which helps boost your engagement rate. People may reply to your post to start a conversation about it or add their own Story to your prompt.
3. The Instagram AI Trend To Generate Artistic Selfies
Another modern trend on the platform is the Instagram AI trend. This trend involves downloading an AI app and uploading your cutest selfie for it to edit and develop. The result is cute, animated selfies inspired by your real selfie.
People love to post these AI-generated selfies that look just like them but with a little more charm and artistry. The finished selfies can sometimes look like creative paintings, Disney cartoons, and anime characters.
Want to try out this Instagram trend? Download Lensa AI—one of the most popular apps for generating cool AI selfies. It's both a photo and video editing app. Here, you can upload your favorite selfies and see the editor transform them into beautiful AI avatars in plenty of art styles.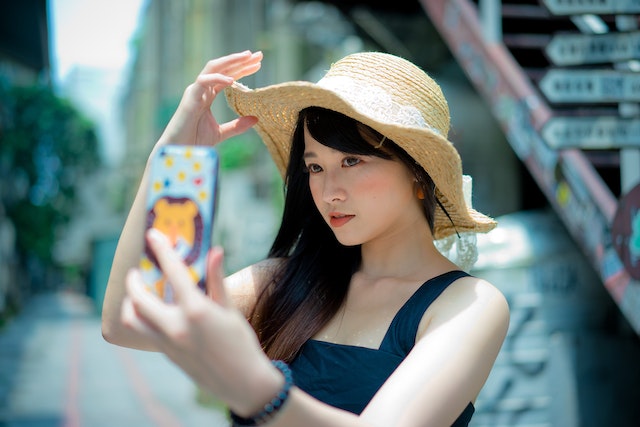 4. The Instagram Notes Number Trend To Send Your Crush Some Signals
Have you seen random numbers and letters codes on people's Instagram Notes? If you said yes, you're probably wondering what it meant. It wasn't an accidental keyboard smash; we'll tell you that. Most likely, it was a friend of yours hopping on the fun and flirty Instagram Notes number trend.
This Instagram trend is very popular among students and Gen Z content creators on the platform. The concept is simple. There's a set of codes that give each letter of the alphabet a unique three-character combination. For example, A is O22 and D is O12 (check out the full list of codes here).
Young Instagram users like to post the code for the first letter of their crush's name on their Instagram Notes. It's a subtle, trendy way to give your crush a little nudge and let them know that you like them.
While this trend may not fly with adults, it's cute to try out if you're young and have a tiny crush on someone at school!
5. The "Plandid" Photos Trend on Instagram
A few years back, content creators loved posting photos of themselves in superstar poses and fierce glamour shots. But today, the reigning Instagram aesthetic among Gen Z and other young creators is the "plandid" look.
The "plandid" photography style looks effortless and candid-looking but, in reality, was meticulously planned out to look aesthetically pleasing. Every "plandid" shot is carefully composed, from the subject's pose to the photo's blurry effect.
In this Instagram trend, people look far into the abyss and pretend to walk casually as their friends take photos. The goal is to look unbothered and never posey and contrived. It makes you look raw, authentic, and don't take yourself too seriously.
6. Collaborative Posts Are Trending on Instagram
Another huge Instagram trend right now is making use of the platform's collaborative post feature. This feature allows you to invite a collaborator to be a part of your post. It's different from simply tagging someone in your photo because your content will also appear on the collaborator's profile.
Many content creators and influencers use the collaboration tool to tag brands they have paid partnerships with. However, anyone on Instagram can create collaborative posts.
Collaborative posts are great for content that centers around two people. For example, if you created an Instagram Reel for your bestie's birthday, you can invite them to be a collaborator. If they accept, the Reel will show up not just in your profile but in theirs as well.
Some couples also use collaborative posts to share their relationship milestones, like getting engaged or announcing a pregnancy. That way, the friends and family of both people in the couple can see the post.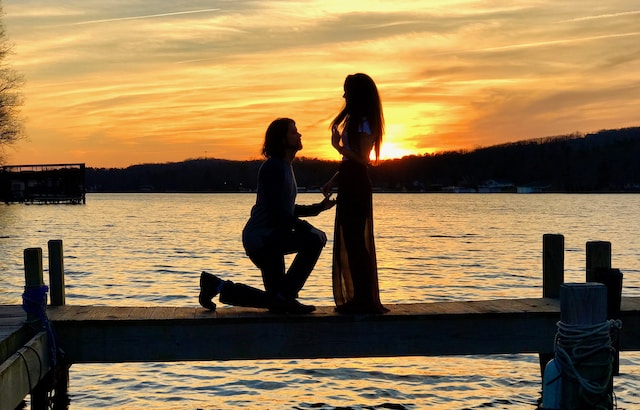 7. User-Generated Content Instagram Trend for Brands
User-generated content (or UGC) is becoming a big Instagram trend for brands and businesses.
The whole concept of UGC is that customers who love a specific brand will post about their products unprompted. They'll write product reviews, shoot Instagram Reels of them using the products and even do a whole podcast on their experience with the brand. This is excellent for brand awareness since the post will be reaching your customer's followers.
The brands can then repost this content (with the customer's permission) on their own page or Instagram Stories. It's an excellent way to keep content production more cost-efficient.
At the same time, your credibility increases because someone who isn't a paid content creator or celebrity is saying good things about your brand. It's like getting ads for free! The best part is that getting UGC is a genuine sign that your customers enjoy your products.
The user-generated content Instagram trend is getting so popular that a new career has come out of it. Today, more content creators are focusing on a specific creative niche—UGC creation. These people focus on creating authentic-looking content that puts brands in the limelight without the hard-sell element of traditional ads.
8. The Live Shopping Instagram Trend
Instead of relying on their website for sales, some Instagram business owners are starting to use Instagram Live to sell their products.
During the live stream, they show their viewers the products they have for sale. They talk about its features and do a demo or try-on for clothes and accessories. They can also answer their customers' questions on the spot.
What's cool about this Instagram trend is that it allows entrepreneurs to make sales while actively building their relationships with their followers. They're able to speak to the viewers of their Instagram Live, which humanizes the brand and makes it feel more authentic.
If they see familiar names in the chat from repeat buyers, business owners can give them a shout-out during the stream. This strengthens the relationship and rapport they have with their customers.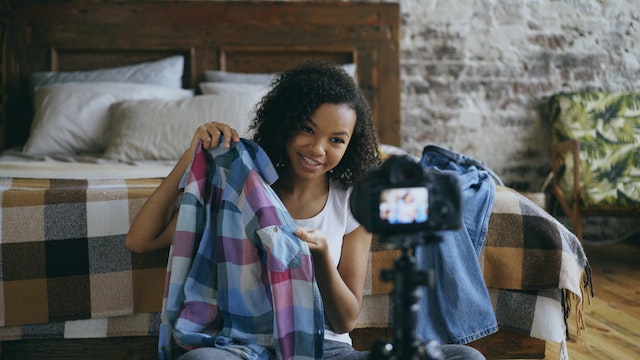 9. Using Trending Instagram Hashtags To Give Your Post a Boost
When choosing hashtags for your post's captions, it's important to choose ones that are trending on Instagram. That way, your post can show up in hashtags many people follow. It increases your chances of being discovered by someone who doesn't already follow your account.
Here are some trending Instagram hashtags you might want to include in your next posts if they're relevant to your niche:
· #photooftheday: a popular hashtag for those who love posting at least one photo daily that sums up their day.
· #instamood: a hashtag for showing off your current mood.
· #bookstagram: a tag for photos of the book you're reading or your library at home.
· #instatravel: a tag people look through for travel inspiration.
· #dogsofinstagram: a tag people use when they post photos of their cute dogs and puppies. Lots of people lurk in this tag for fun!
· #fitnessjourney: a tag to tell stories about people's experiences with fitness and working out to motivate others to embark on their journey.
· #foodporn: a tag for recipes and meal ideas for foodies.
· #fashionista: a tag for beautiful OOTDs and clothing brand posts.
10. Memes Are Trending on Instagram Again
While there are many social media trends to watch as they rise and fall, one Instagram trend will never die—memes. Everyone loves a good meme. If it's funny or relatable enough, a silly meme on Instagram can brighten up anyone's bad day.
But today's trendy memes aren't the ones that look like people lazily edited them on a meme generator. On Instagram, creative, artistic and aesthetically pleasing memes are rising. Instead of slapping text on a silly photo, people design relatable memes to fit the fabric of Instagram's beautiful feed.
One such account is The Pulp Girls, a creative account that focuses on astrology memes. Aside from being funny, their content is visually stunning and well-thought-out. It's the kind of meme that Instagram users gravitate toward today.
Video memes are also getting more popular today. Instead of photos, people edit entire videos and add text to each frame to give the meme a storytelling aspect. These memes are usually posted on Instagram Reels and go viral if they're hilarious.
Instagram Trends Are a Great Way To Keep People's Eyes on You
From creating Instagram Reels with trendy Instagram Music to using relevant hashtags on your post, keeping up with trends is hard work. But if you're intuitive and know what your target audience is interested in, it will come naturally.
You'll see more engagement across your posts when you have a knack for creating cool content following Instagram trends. But if no one sees your posts in the first place, it decreases your chances of going viral.
Push your content to the right people by working with us at Path Social. Our proprietary targeting algorithm helps serve your trendy content to those who will be most interested in it. As a result, you will get more likes, shares and comments, and your fanbase will grow too. Start gaining more followers and engagements on your trendy posts with us today!